Family Activities to Enjoy this 4th of July
4th of July activities for families to help you make memories and have fun! A roundup of perfect family activities to enjoy this 4th of July.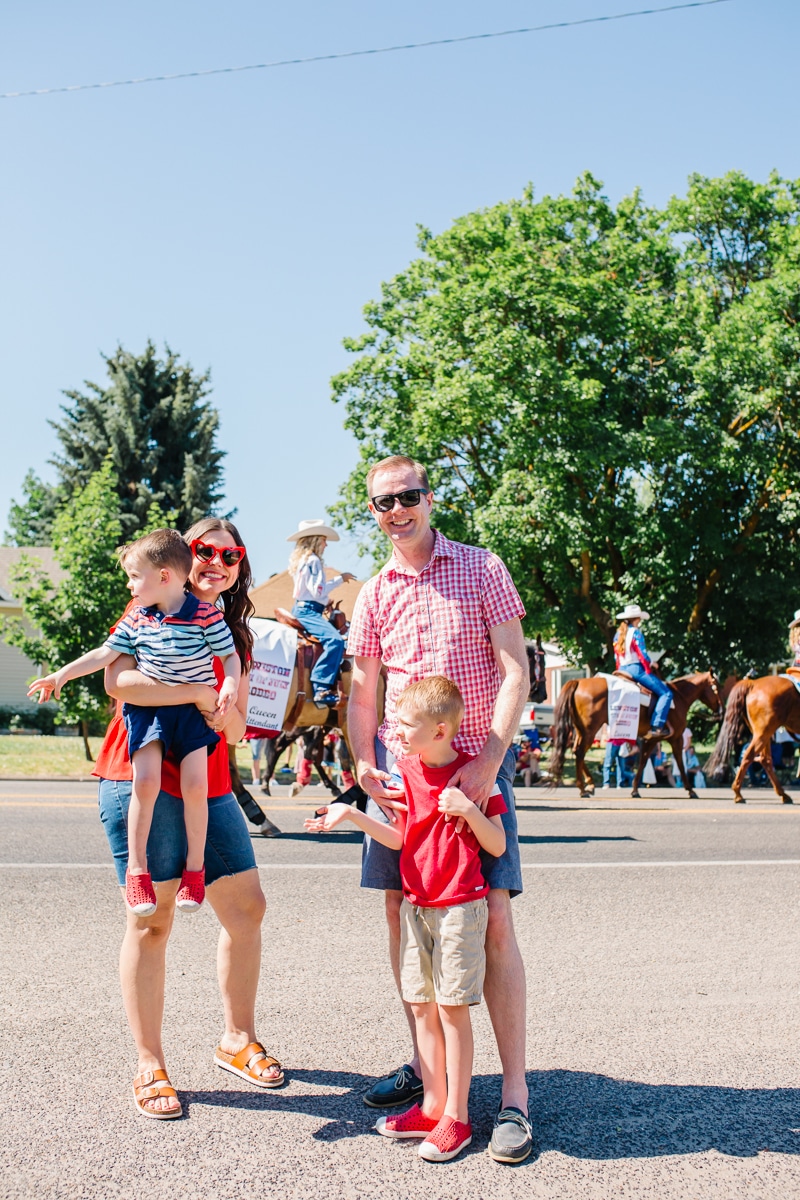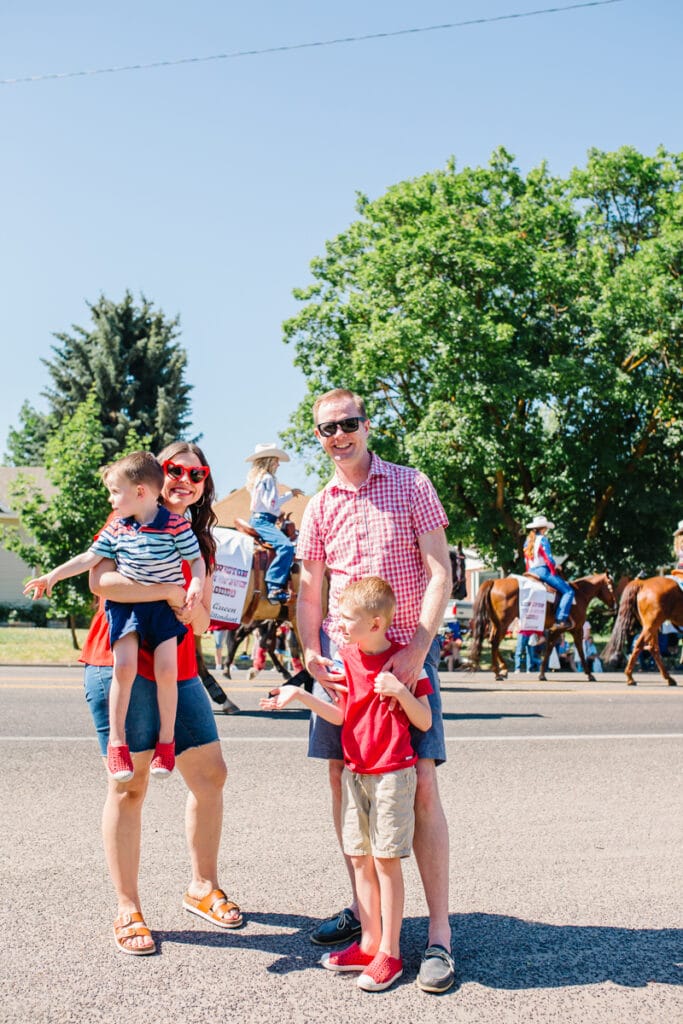 The 4th of July, America's birthday, presents a great opportunity for the whole family to get together and celebrate. This holiday is not just about commemorating the signing of the Declaration of Independence, but also about spending quality time with our loved ones and enjoying the long weekend.
I'd argue that there's no better place to be than immersed in the great outdoors, under the spectacular fireworks display. Whether you're planning a backyard barbecue or looking to get out and explore, there's a fun way for everyone in your family to celebrate. Here are some great ideas for the entire family to enjoy the Fourth of July celebrations.
Host a Backyard Barbecue
A backyard barbecue is a great way to celebrate the Fourth of July. It's a fun way for the whole family to get together, enjoy delicious food, and create lasting memories. Fill the grill with burgers, hot dogs, and veggies, and don't forget the ice cream for a refreshing treat on a hot summer day. Make the day more festive by decorating your backyard with American flags and playing patriotic music.
Attend a Fireworks Show
No Fourth of July celebration would be complete without a dazzling fireworks display. Local fireworks shows are often free, providing an exciting event for the entire family. For the best view, consider heading to a local park or open space. Don't forget your blanket and picnic basket for a night under the stars, watching the best fireworks illuminate the sky.
4th of July Parade
There are so many fun parades in big cities and small towns on the 4th of July. Expect floats, bands, and even candy and free samples from local companies. Parades are one of the most fun July festivities the entire family can enjoy!
And if you don't have, it's a great time to make one! We had a neighborhood block party with kids decorating their bikes in all kinds of fun patriotic ideas one year. It was the perfect way to celebrate without having a formal parade in our area.
Enjoy Live Music and Entertainment
Many cities host free concerts and live entertainment to celebrate America's birthday. These concerts offer a great way for the whole family to get together and enjoy the vibrant atmosphere, live performances, and of course, the live music. Don't forget to bring your lawn chairs and enjoy the show!
Participate in Fun 4th of July Games
Introduce some friendly competition to your July 4th celebration with fun July games. A fun 4th of July game like a ring toss or a scavenger hunt can keep both young children and adults entertained. You can also retheme minute to win it activities into the perfect 4th of July game.
Alternatively, create a DIY 4th of July game based on American history, perhaps a trivia quiz featuring questions about the Founding Fathers, Abraham Lincoln, or the Statue of Liberty. It's not just a fun game, but a great way to learn more about the history of the United States.
Create Patriotic Crafts
Crafting is a fun way to keep younger kids entertained during the Fourth of July celebrations. You can also get our free 4th of July printable activities like our I Spy 4th of July and our Color by Number 4th of July printable. But if you're feeling crafty, try making a patriotic wreath, a patriotic suncatcher, or even a batch of patriotic slime. These are not just fun 4th of July crafts, but they also serve as beautiful decorations that can add a festive touch to your home.
Organize a Block Party
Block parties are a staple of the July 4th festivities. They're a great way to foster community spirit, meet new people, and of course, have a good time. Organize games for younger children, offer a selection of food from food trucks, and don't forget to play some patriotic songs to keep the holiday spirit high! We love to make it a potluck-style event and ask everyone to bring snacks and treats to share!
Plan a Neighborhood Firework Show
If you aren't up for a block party independence day celebration, a simple firework gathering is one of those fun activities that help you share the firework expense and enjoy a ground show!
My family used to call this the cul-de-sac of fire, and it was basically a neighborhood meetup in the cul-de-sac where everyone gathered for a neighborhood firework display. I still remember all the adults pulling out their spread of fireworks, and making a simple plan to build up to the biggest and most impressive fireworks for the grand finale.
It was the best way to let us enjoy a lot of fireworks as a community. And parents saved a lot only having to buy a few fun fireworks to contribute to the show.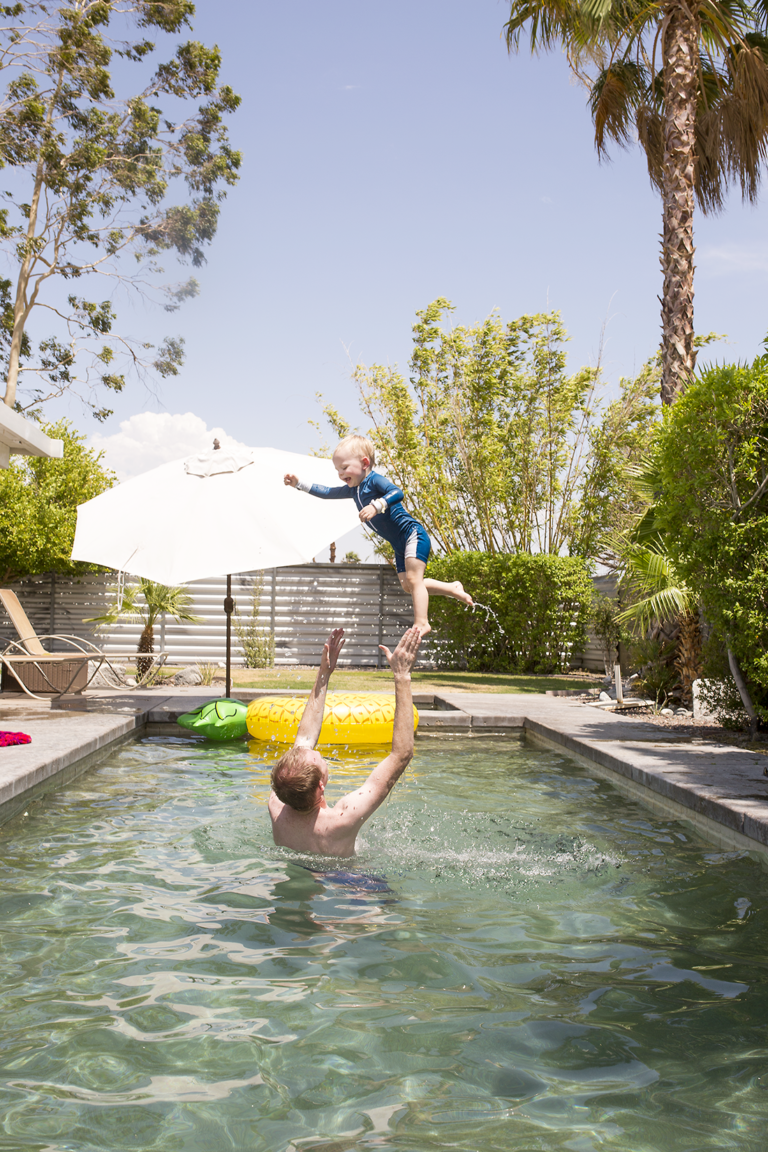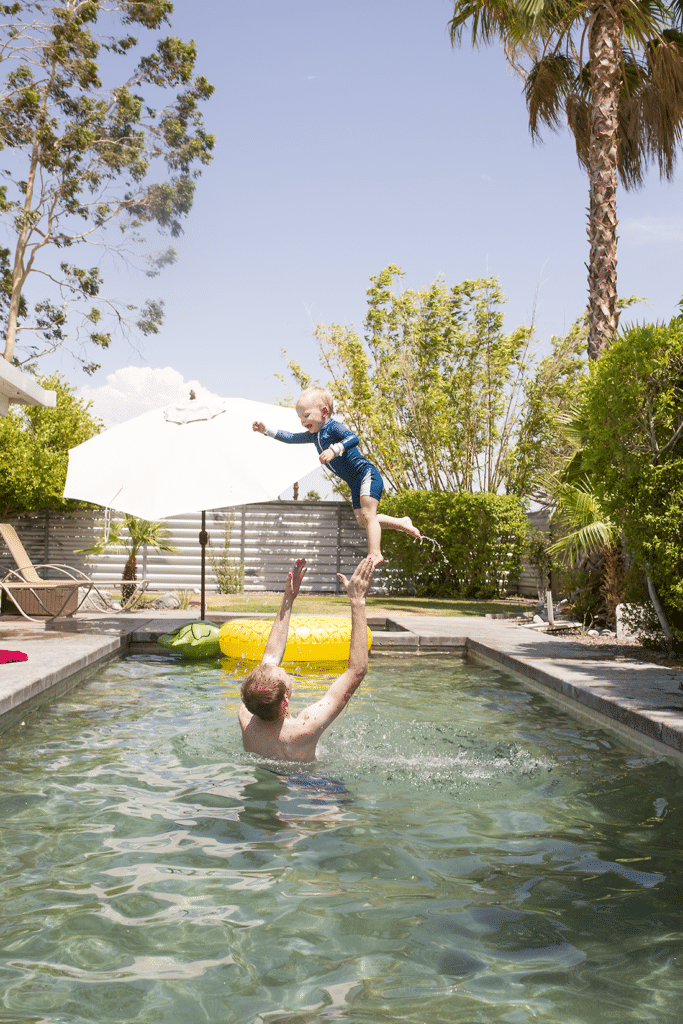 Pool Party
If someone in your inner circle owns a pool, this is going to be an easy party to pull together! If not, look at your local pool to escape the July heat and cool off! You get bonus points for rocking patriotic colors in your swimwear. And you get double bonus points for planning patriotic snacks to go with the pool party.
It's a Southwest classic and one of the quintessential 4th of July activities.
Visit Historical Sites
Fourth of July is a perfect time to brush up on American history. Consider taking the family to historical sites such as the Philadelphia Museum of Art, the Museum of the American Revolution, the Benjamin Franklin Parkway, or even the National Mall. These places usually offer free admission during Independence Day celebrations, providing a great opportunity for fun and learning.
Visit Amusement Parks
One of the best things you can experience together is a fun day at an amusement park or fair. Grab some patriotic cotton candy, catch a few rides, and enjoy a quintessential summer fun activity together while you have the day off. It's a
Watch a 4th of July Movie for Family Movie Night
I just published a list of the best movies to watch on the 4th of July. They range from patriotic ideas to fun movies that are American classics. I mean The Sandlot and family movie night are just meant to be. And the 4th of July is about the perfect time to make fun things like a classic movie night and patriotic treats happen!
​4th of July Family Fun
Celebrating the Fourth of July is about more than just watching a fireworks display or attending a July party. It's about spending time with your family, celebrating the history and culture of our great nation, and making lasting memories.
Whether you're throwing a party in your own backyard, exploring the outdoors, or taking part in community events, remember that the best part of the celebration is the time spent together as a family. And you know we're all about helping you make memories together! Use the time off work and school to make the most of this patriotic holiday and enjoy fun moments of the July 4th festivities!
4th of July Family Activities FAQ
What are some good 4th of July activities for the whole family?
Some good activities include hosting a backyard barbecue, attending a local fireworks display, enjoying live music, participating in fun 4th of July games, creating patriotic crafts, organizing a block party, or visiting historical sites.
Where can I see the best fireworks show?
Many cities across the United States host spectacular fireworks displays on the Fourth of July. Check local listings to find out where and when the displays will take place near you.
What is a fun 4th of July game to play?
Games like ring toss, scavenger hunts, or a DIY 4th of July trivia game based on American history can be a lot of fun for the whole family.
What can I make for a 4th of July craft?
Crafts such as a patriotic wreath, a patriotic suncatcher, or a batch of patriotic slime are fun and festive for the holiday.
What are some historical sites to visit on the Fourth of July?
Historical sites like the Philadelphia Museum of Art, the Museum of the American Revolution, the Benjamin Franklin Parkway, and the National Mall are great places to visit on the Fourth of July. But you can look up historical places in your area, or visit National parks to celebrate the day. 
Like these fun 4th of July activities? Be sure to check out these posts too:
150 Summer Activities for Kids with Free Printable
Summer Coloring Pages for Kids
Get 365 Date Ideas!
We want to help you have the best date nights ever! Grab this FREE printable with 365 date ideas, a date for every day of the year so you never run out of ideas!