4th of July Ideas for Couples
Find your next 4th of July Date Idea and spend the holiday with your significant other (or make it a family date) with these fun 4th of July ideas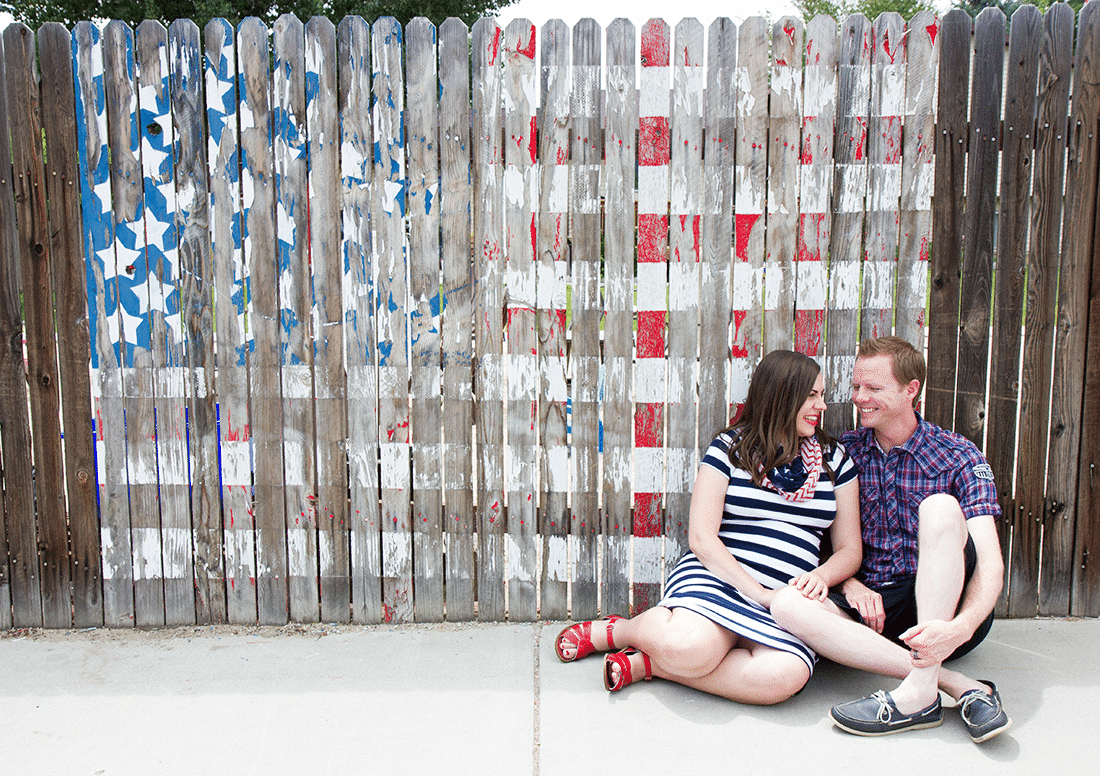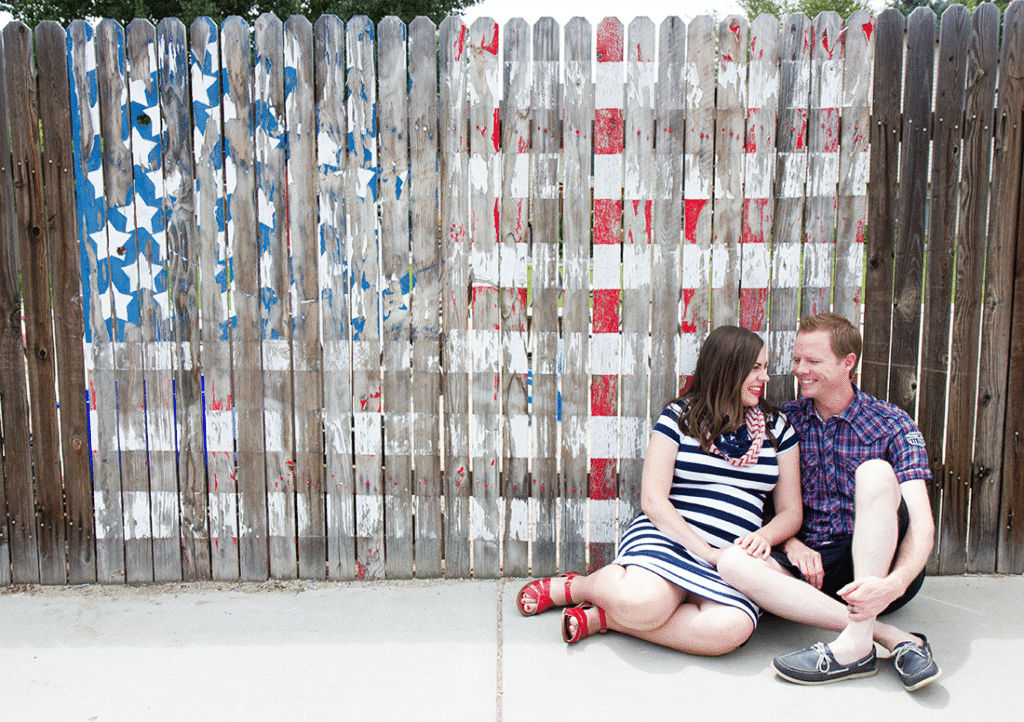 We love any excuse to find a fun date night, and holidays get us excited about traditions and opportunities to spend time together. This is why 4th of July ideas for couples seem so perfect to make a 4th of July date night happen! Oh, and word to wise, it doesn't have to be the actual 4th. Any of these items make for a fun July date idea!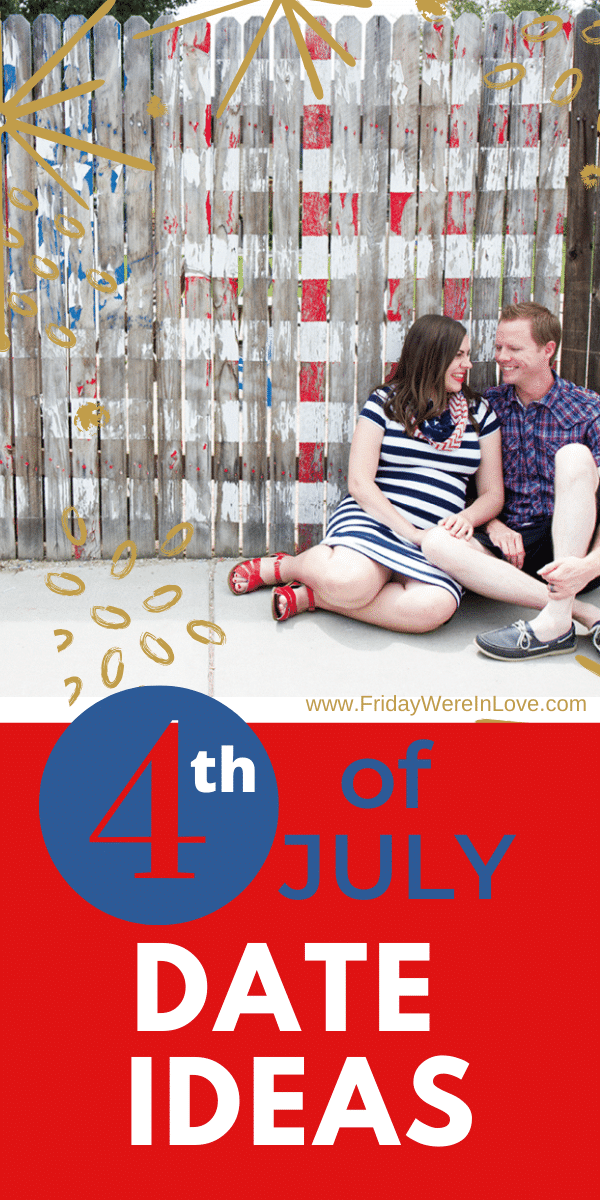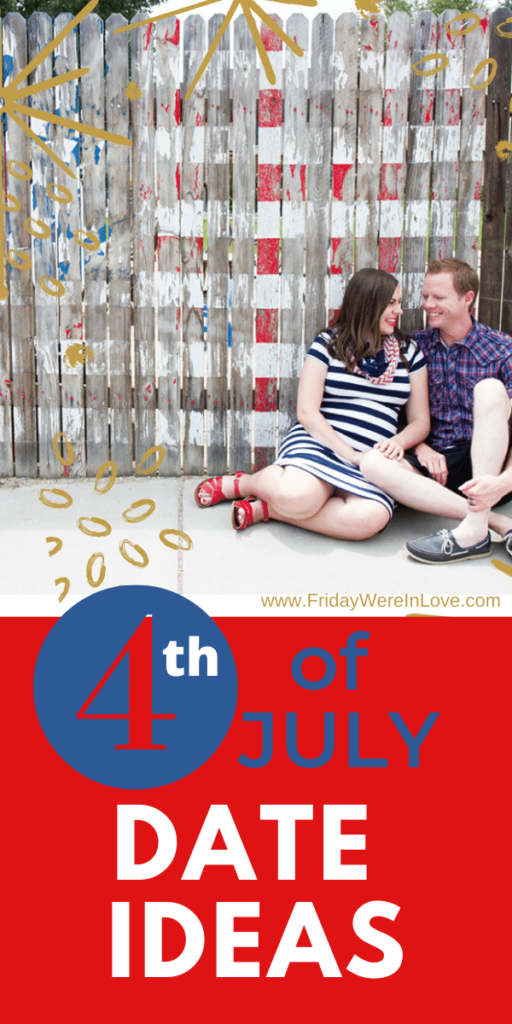 4th of July Ideas for Couples
Flag Raising Ceremony

Get up early and head to a community, church, or military flag-raising ceremony. It always reminds me a lot of people have fought for that flag and this country. It's something to experience and be grateful for together.

Make a Festive Breakfast

We love a good 4th of July pancake breakfast community event, but it's just as easy to make a festive breakfast at home! Try our chia seed pudding recipe, buttermilk oatmeal pancakes, or an easy fruit and yogurt parfait.

Run a Freedom Run Race together


We've had such a great time running a 5k or 10k together on the 4th of July. Even if they aren't happening in your area this year, you can chart your own together and enjoy a run.

Watch a Parade Together

I can't believe how much fun we have watching parades! We've been to one of the largest in the country, and we often hit up small-town parades in Eastern Arizona. They are all fun for different reasons. Plus, I really love supporting all the local businesses and high school students that help put these together!
Be sure to bring a blanket to snuggle up on while you wave to the parade participants!


4th of July Food Ideas

Plan and prepare the ultimate BBQ cookout

If there's anything Americans love, it's the freedom to cook outdoors. It's the perfect time to fire up the grill and plan and prepare the ultimate BBQ cookout.

Make a Patriotic Dessert


Some years we create a red, white, and blue layered cake, and some we just add festive sprinkles to rice crispy treats. It's always a good time trying to create something festive together. Plus the sky is truly the limit and it's easy to find something that works for every dietary need.

4th of July Date Ideas

Play American History Trivia

Did anyone else listen to Hamilton and feel like you should know a lot more about our country than you do? This year has made me question how much I actually know about laws and history more than ever. It's a great time to brush up and play some trivia.

Head to the Lake

There's something that screams 4th of July when you spend a day at the lake, or beach, or floating the river…you get the idea. It's a great day for some water fun together while you (hopefully) have the day off of work.

This all-American sport makes the perfect all-American date night! Plus the fireworks are included after the game it's amazing to get a stadium seat!

Listen to Patriotic Music and Go for a Scenic Drive

There's nothing like "America the Beautiful" blaring while you look at the beautiful scenery in your area.

Attend your county fair/freedom festival carnival

I've had one year that the 4th of July included a Ferris wheel ride and fairgrounds. It was one of my favorites, and one I can't wait to recreate for a date night with my husband!

Attend an Outdoor Concert

Sometimes it's a small-town hero playing their tunes. But often, there's a local outdoor concert to enjoy. We've seen big names and small names and these remain one of our favorite summer date nights either way!
At Home 4th of July Activities
Light off Fireworks

I know there are different regulations and laws, but most places are great with smoke bombs and sparklers. If you can go big, have fun with a few eye-catching fireworks and spend the night taking turns lighting them off together.

Create Sparkler Pictures Together

We've done so many of these, and they never get old! Set your shutter speed on super low and slowly move the sparklers to create a fire picture.

Watch a Patriotic Movie

Check out our list of The Best Movies to Watch on the 4th of July for tons of great options! This one is even better as a backyard movie night under the stars.

Have a Bonfire and S'mores Night

The only thing that screams the 4th of July like red, white, and blue glitter is s'mores night. They just fit perfectly, and they can feel extra romantic when you roast them while you…

Watch Fireworks Together


I have no idea why explosions in the air create one of the most romantic summer date ideas out there, but they do. Whether you go somewhere scenic, watch from home, or enjoy a tv broadcast, it's the perfect 4th of July activity for couples.
Like these 4th of July Ideas for Couples? You May Like These Posts Too:
4th of July I Spy Free Download
Indoor Camping Ideas for an Indoor Camping Date
Get 365 Date Ideas!
We want to help you have the best date nights ever! Grab this FREE printable with 365 date ideas, a date for every day of the year so you never run out of ideas!