Happy Independence Day! We absolutely love the 4th of July. This is the first year Jacob hasn't headed home to his small town in Northern AZ to celebrate. I guess when you're a the new people on the job vacation is a little hard to come by. Who lets these mid-week holiday things happen on a anyway? 🙂  I have to admit that the 4th of July is the one day of the year I get really homesick for Utah. It doesn't help when all your family goes to visit there and the two of you are stuck at home.
I still want this day to be special and fun, even if it's just the two of us! I made sure this morning he still knew that even in the heat, even in the first year completely alone, that happiness and fun would still exist in the Whiting home!
And really, what says happiness is existing like a patriotic parfait for breakfast?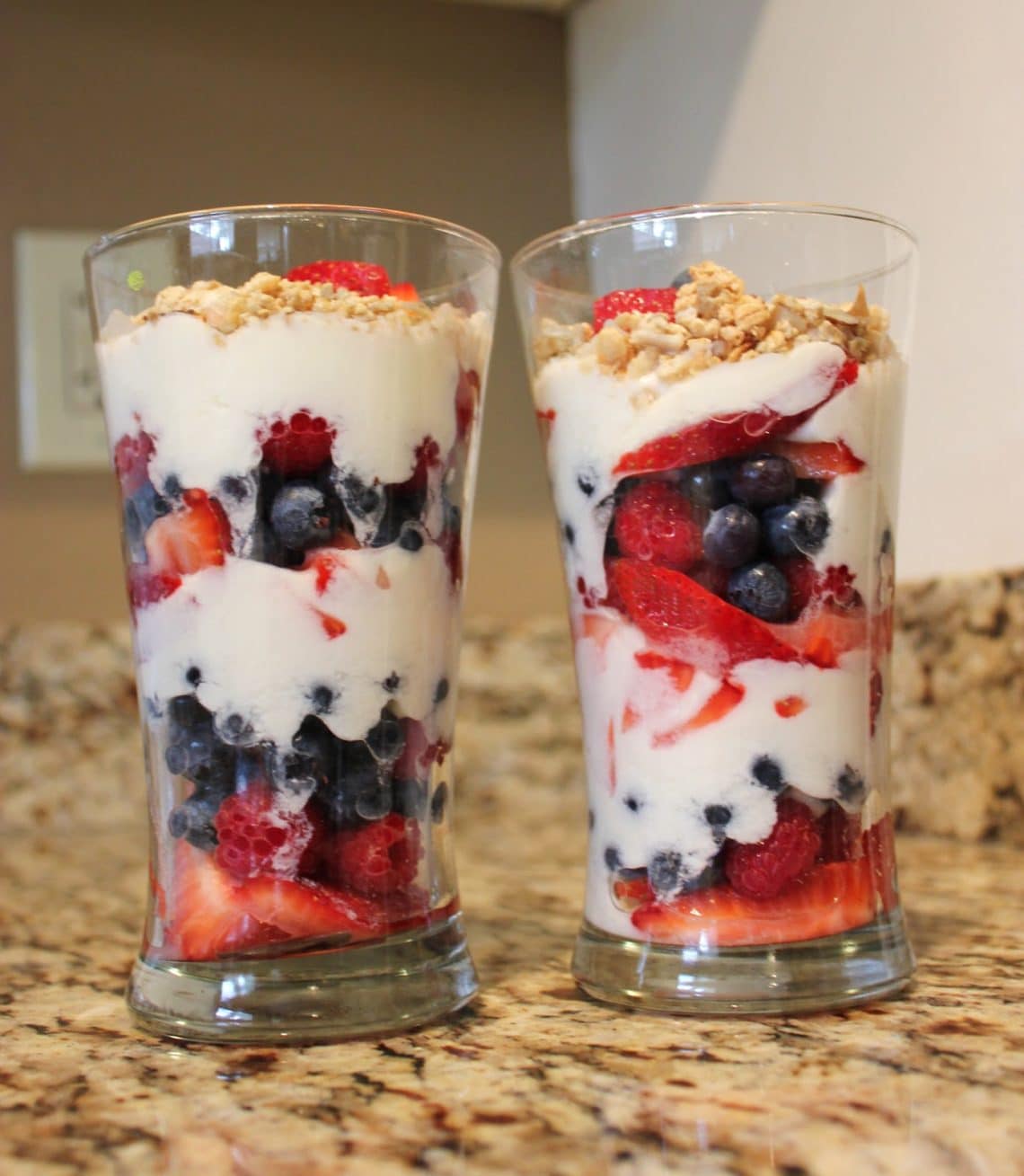 That's right, absolutely nothing!
Get 365 Date Ideas!
We want to help you have the best date nights ever! Grab this FREE printable with 365 date ideas, a date for every day of the year so you never run out of ideas!