Our Top 10 Packing Light Travel Hacks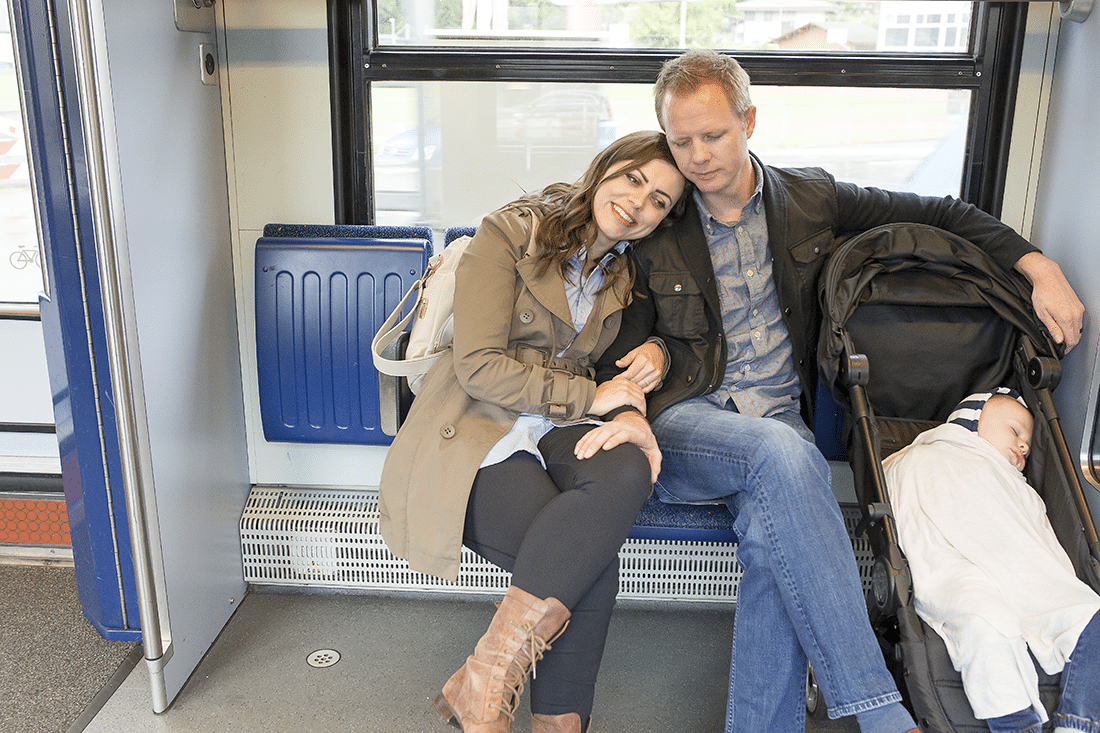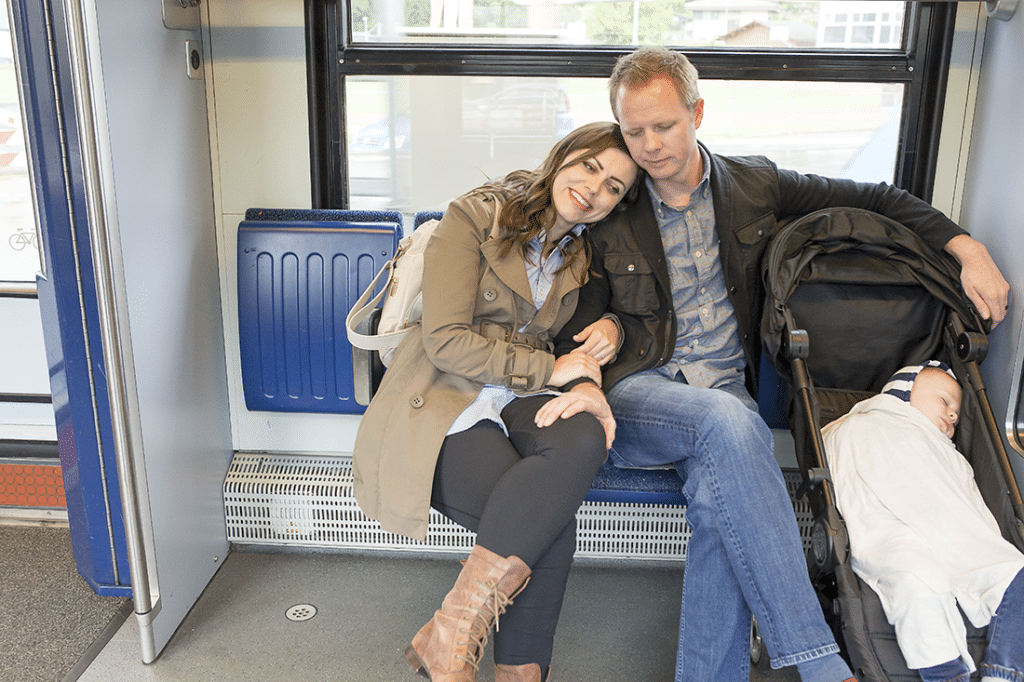 My parents joking mentioned that our two-year-old has been more places than they have in their lifetimes after watching him rock a flight on the way to my cousin's wedding last month. I'm sure that isn't true, but we started adding it up and realized our son has indeed made a lot of flights in his lifetime, and we don't really plan to stop that anytime soon!
It's the perk of having a dad as a consultant who hoards those frequent flyer points and shares them with his family for family adventures. And consequently, we've learned that flying almost has its own literacy to make things easier and smoother, and the more we do it, the more we learn hacks that make it even smoother and our bags a little lighter.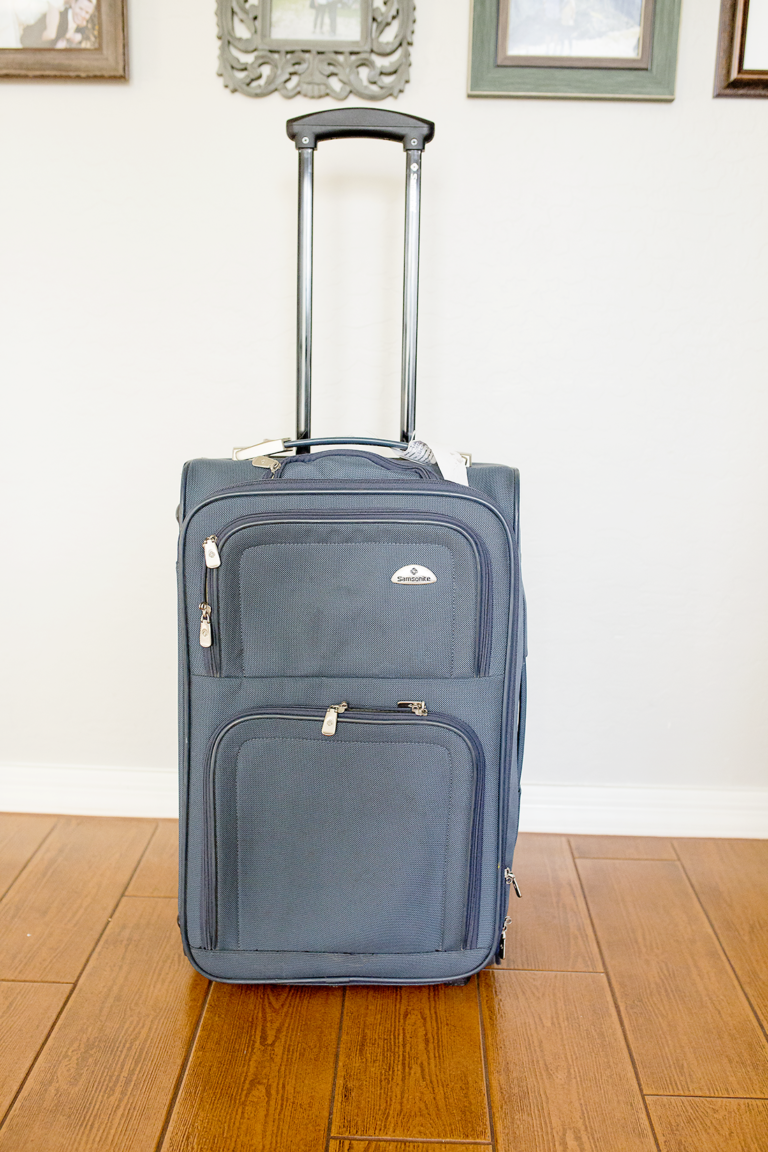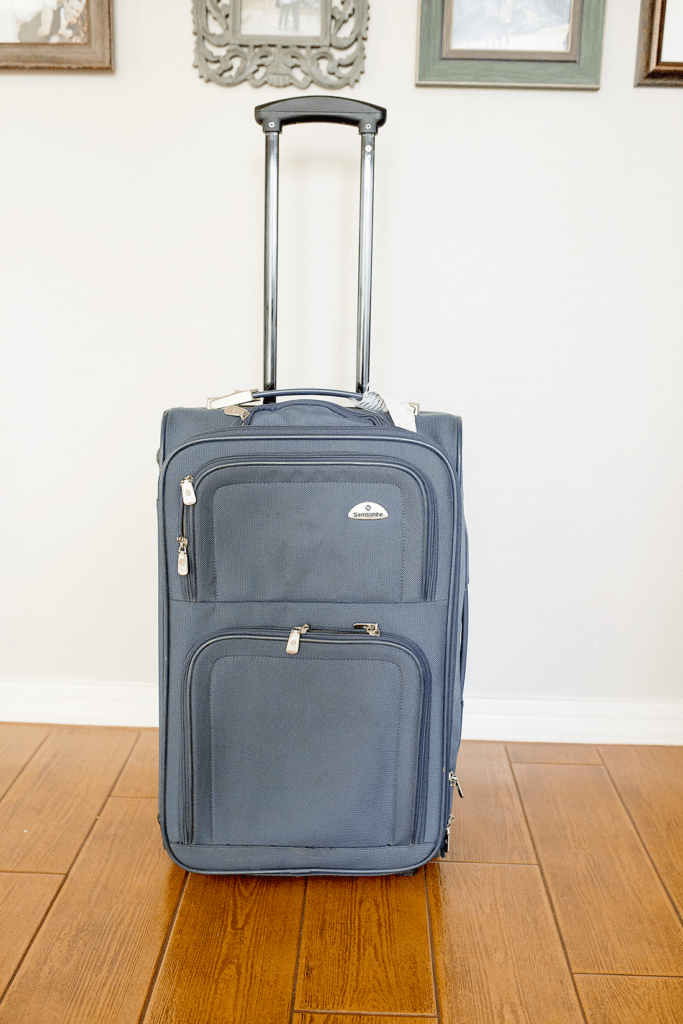 One of the things I had to learn was pairing down liquids, that 3 ounce limit with a quart sized bag used to get me every time, I wondered how on earth people fit all their toiletries and makeup in one of those things, but I'm pleased to say that I've learned some things that have made all the difference and I can't wait to share my top tips to pare down those liquids and make a carryon much easier to pack!


Here are a few of the things I love to do:
Sub out liquids for solids whenever possible. I love liquid eyeshadow, but travel is time for a small travel powder palate and a brush with two sides so I have one less thing to pack. I can always improvise for a few days or weeks, and that's quite a bit less to pack! I do this with eyeliner, a powder concealer, and a powder blush too. I have a travel size setting spray, and helps make ditching the liquid and keeping powders in place a lot easier!

Buy the travel size containers. This may mean that travel section at the drugstore, but I've turned to buying my own one-ounce container from camping stores and makeup specialty stores to really downsize further. I know I need my hair frizz cream, but a pea size amount a day is just fine, so the smallest container possible that will last me the whole trip has made all the difference!
Trust the hotel/host to have the basics. I used to pack shampoo and conditioner for every trip, but I've learned my hair can do their shampoo and conditioner the one or two times I'll wash my hair during the trip. The space for dry shampoo is well worth it and washing hair less frequently while traveling has enabled a lot more time to see some amazing things.
Find products that do double duty. When traveling with a baby we need to bring baby shampoo, and picked up a travel bottle of JOHNSON'S® baby shampoo for our first trip and have diligently refilled it ever since. I realized I forgot my face wash one trip and grabbed the baby shampoo only to find it removed my makeup better than the wipes I had brought! It's now my favorite thing to pack for both of us, it takes off my waterproof mascara like a champion, it cleans baby, and we now pack one less liquid every flight!

Buy it there, use it there, leave it there. I know one travel size hairspray will last me a two-week trip, maybe a little more. I've learned that other countries actually sell these items too- shocking I know! (I'm totally kidding for the record). I can ditch the bottle for my flight, buy some when we land, use it during the trip, and say goodbye to the small amount left. Trust me, the freedom of not having to check a bag can be so worth it and worth spending a little more to get it at a convenience store near your hotel.
If it's bulky, don't bother. I love that one coat, but it's worth it to me to bring the lighter one so I can carry less. We love having all the diapers we may need in advance, but once again, we can buy them when we land and we can survive with lighter weight stuff.

Wear all your heavy stuff on the plane. I know it can be annoying to remove boots and a coat through security, but it's worth a little hassle there to save it the rest of the trip. As many layers as you can wear on your way there and on the way home are so worth it!
Make sure your outfits double up. I try to pack only so many shirts and bottoms, and I make sure they all coordinate so I can get several outfits out of each piece. It makes packing so much easier, lighter, and toting luggage a lot lighter!
Pack a bag of powdered laundry detergent, and wash your clothes by hand during your trip. Obviously, for short trips, you can skip this, but this is how we get through Europe! When we know we'll be somewhere more than two nights, we bust out the clothes and wash at least a few pieces. It makes packing only a few items work and helps us stay clean and not feel gross.

Use up your toiletries by the end of the trip if possible. I love grabbing the baby shampoo and cleaning my makeup brushes to finish it off. I can always use a little more dry shampoo before the trip ends, and I'm often to the end of the travel deodorant too. This frees up some space for souvenirs, helps keep those liquids even less jam-packed for the trip home, and lets you have the freedom to toss a few bottles for a lighter trip home.
It's amazing how lovely it is to pack lighter, to not stress security with your liquid requirements, and to trust that you can enjoy the place you're in with what they have to offer without total dependence on all your own items. We'll forever love packing light over packing every possible thing, and we'll forever love those products that let us do double or triple duty to make our travels even easier!
Get 365 Date Ideas!
We want to help you have the best date nights ever! Grab this FREE printable with 365 date ideas, a date for every day of the year so you never run out of ideas!