Guide to Dining in Southern Spain
We loved Southern Spain from the moment we entered the warm climate and the San Diego vibes, but we fell hard when we started looking up highly rated restaurants and learned what a foodie haven Southern Spain, and specifically Seville is! We're talking locally sourced, organic, culinary originals that had us wanting to stay several more days just for the food!
We had one and a half days to enjoy the food, and let me tell you some must-eats we'd highly recommend in our guide to dining in Southern Spain!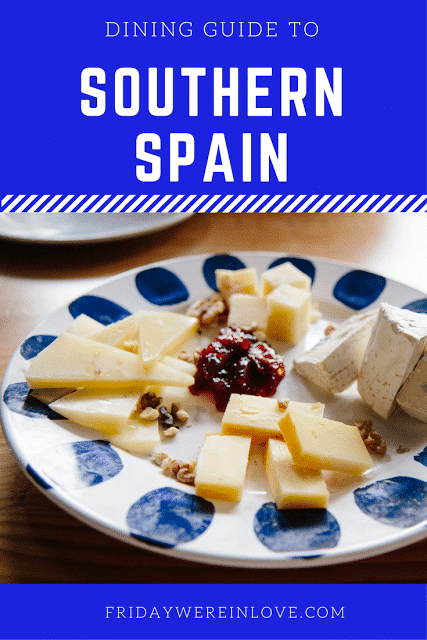 1. Gastronomia de la A a la Cena off the main strip of Seville.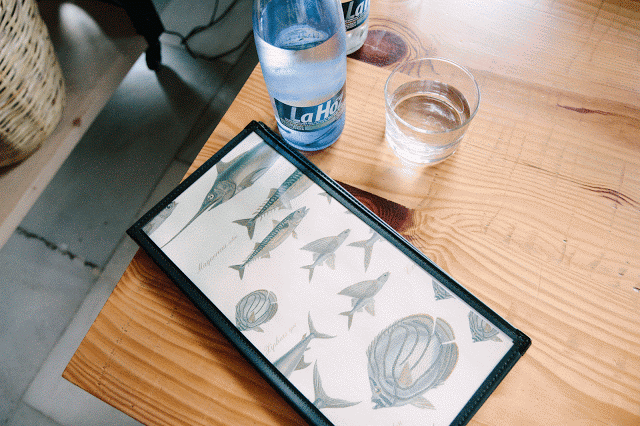 Everything was perfect, even the simpler items like a cheese plate had us swooning.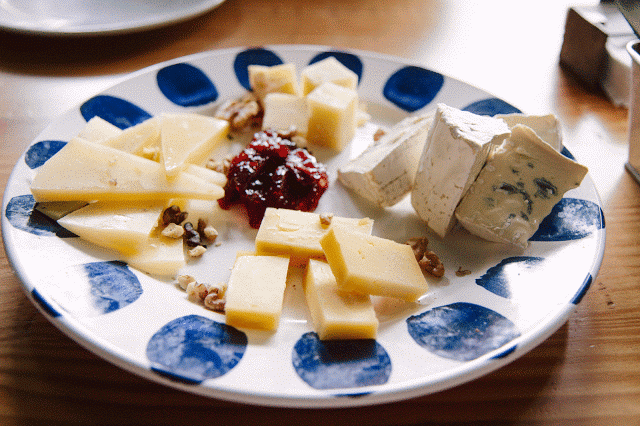 Their meat is done to perfection, their pasta unbelievable and all from scratch, and although we didn't get any fish, everyone around us was swooning over fish plates as well. You can't go wrong here, and it's right by the tower and castle.
The people watching is amazing because of the location, and I couldn't resist snapping a few pictures of our baby loving every minute of waving at the people who passed.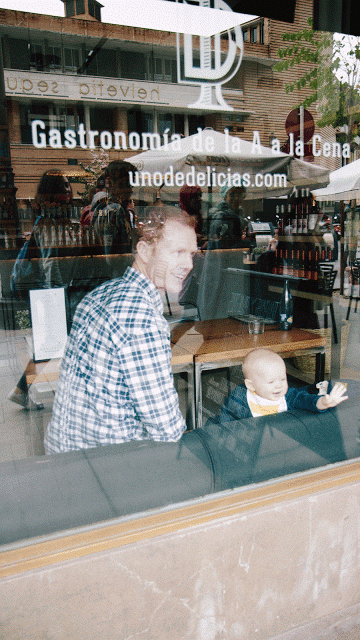 #2- Petit Corner. We loved this one so much we went twice, even with limited time and a knowledge of how much amazing food is in one place.
The hipster flooring and decor had me swooning over the ambiance from the start.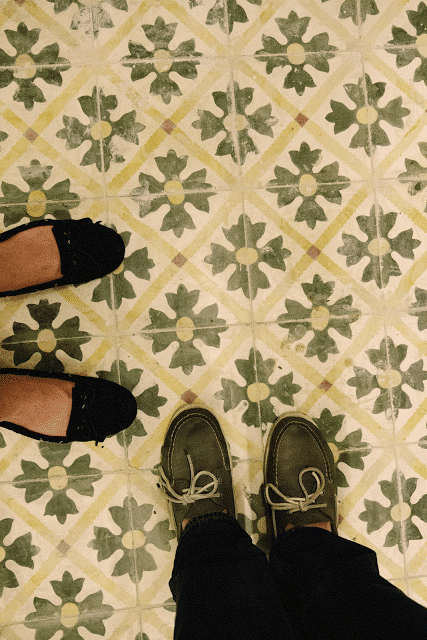 The owner and all his employees are about the nicest people ever! We loved talking to them, hearing the story behind the restaurant and why he opened it, Â and watching people line up outside the door for hours in hopes to eat some of the best food in the city. In Spain, most eat a late lunch and a very late dinner, so if you're eating at 6:00 pm like most Americans do when they open, you'll snag a seat and a few moments to chat.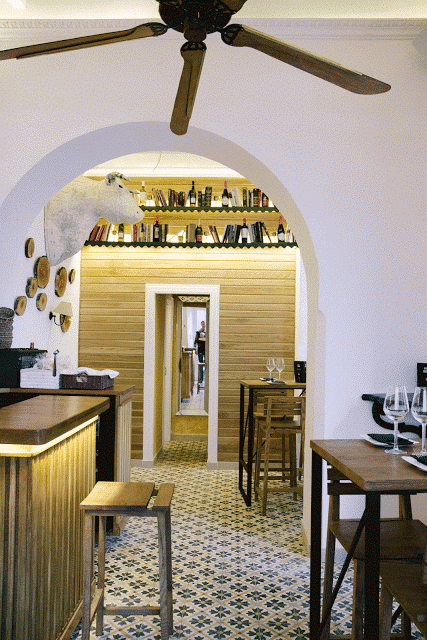 I like fish, but I'm a bit picky on types and preparation, and I have to say the mango blackberry salmon was not only the coolest presentation I've ever seen but the best fish I have ever had.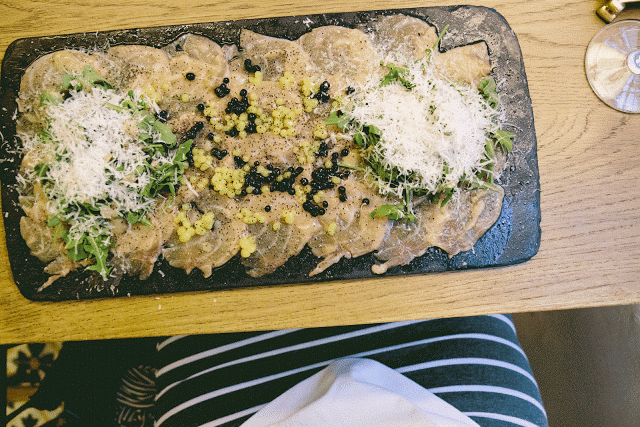 Jacob was in the mood for a chicken curry, and he kept saying a little "mmmm" after every bite. We also let Mack try some of each of meal. He loves mangos, but he went nuts for the curry that Jacob accidentally fed him instead of rice. We learned of our son's favorite food that day and contemplated ordering a second plate. The curry we had in London was tops, but this was not far behind!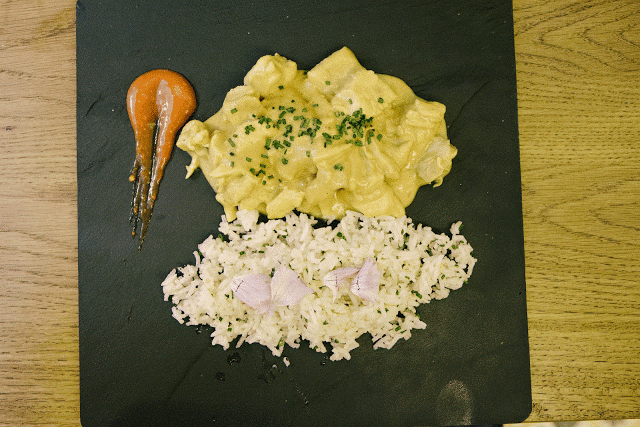 But the real reason we went back a second night was that I couldn't shake the craving for a cheesecake. I'm not even the biggest cheesecake fanatic, but there was something magical about this one, and I am salivating just remembering it! I am not sure I've ever taste one this good again in all my life, and the wait time would so be worth one bite!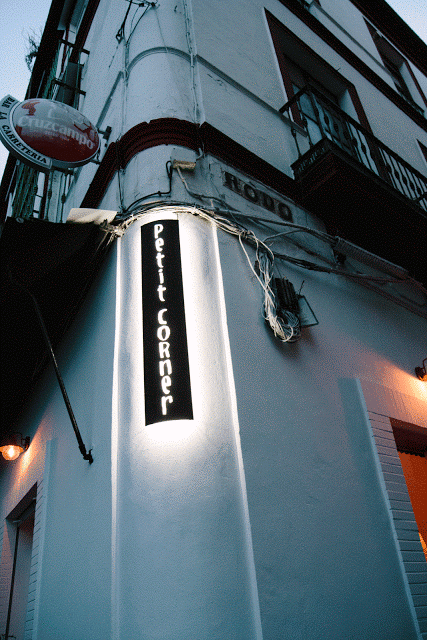 #3. El Inferno- This is one of the top Flamenco shows in the area, and they do a fantastic job! It deserves its own post, which is coming this week, but the food was pretty great and it's worth it to book a dinner show there! I'd just recommend heading around the corner back to Petit Corner for the cheesecake after the show!
Get 365 Date Ideas!
We want to help you have the best date nights ever! Grab this FREE printable with 365 date ideas, a date for every day of the year so you never run out of ideas!