What to Do When You Have 48 Hours in Chicago – Our Chicago Itinerary
Our two-day must-see Chicago Itinerary. A 48 hour weekend full of family-friendly Chicago activities and the highlights of the city.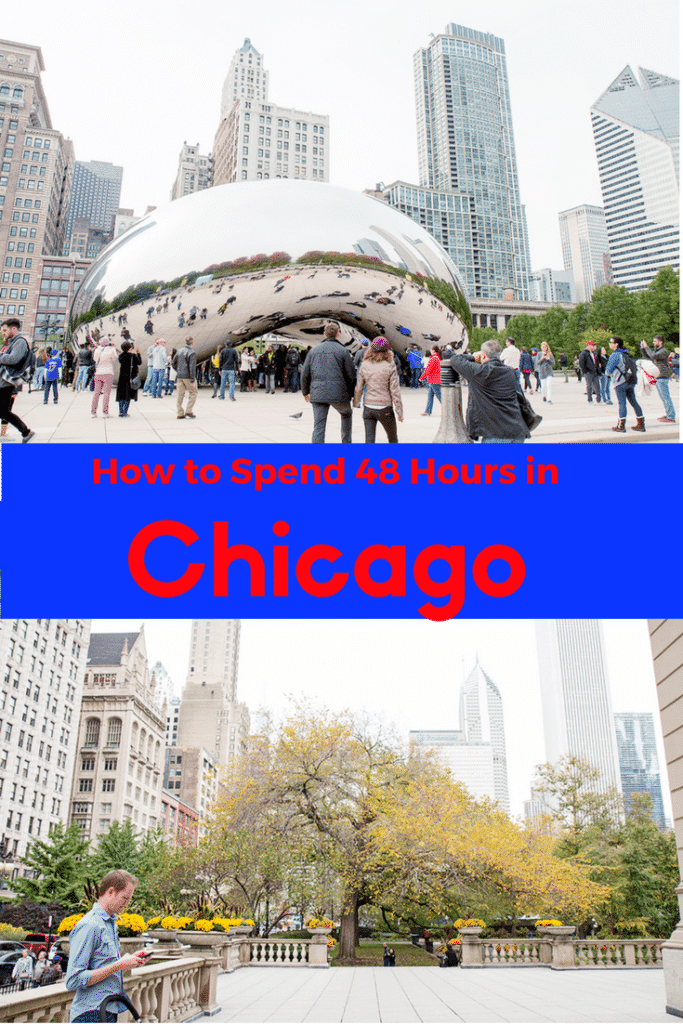 How to Spend 48 Hours in Chicago
We love travel, and we find going to new places and having new experiences together is one of the best things we can do for our relationship. It's just so fun to learn and grow and create memories unlike any we've experienced before. Thanks to Jacob's frequent day trips for work, we're able to take some trips every now and then as a family with reward points and discover a new city.
We have so much of the U.S. to explore still, we've tried to spent vacations abroad before we had children knowing it would be much harder to get there. Now that we're parents, we are still trying to do one big trip a year abroad, but we're trying to squeeze in a few weekend trips now and then and visit new places domestically.
Thanks to Jacob spending a lot of time online and on the phone scouring tickets the day they were released, we were incredibly lucky to score some Hamilton Chicago tickets which made us plan a quick trip instantly. And I honestly can't get over how amazing it was and how fun Chicago is!
Family Friendly Chicago
We weren't certain if we'd bring the baby along or leave him behind with a nanny, so we did a quick trip and planned to pack in as much as we could. It ended up that our dear friends offered a place to stay and volunteered to watch him for us, so along he came! We were surprised to find how family-friendly Chicago is and how our plans would have worked well with or without kids.
Since I love to share our dates and where we were I typically do a series of posts with specifics and date details and experiences. I plan to do the same with our Chicago experience, but I'm also finding one of my most frequently asked questions is if I could share our itineraries we use on our self-planned trips and an idea of timing so others can use those.
So I'm trying something different with Chicago, I'm going to share what we did, the timing, and our recommendations up-front and this week and next I'll share some specifics about our favorite date spots and must-dos when you have two days in Chicago.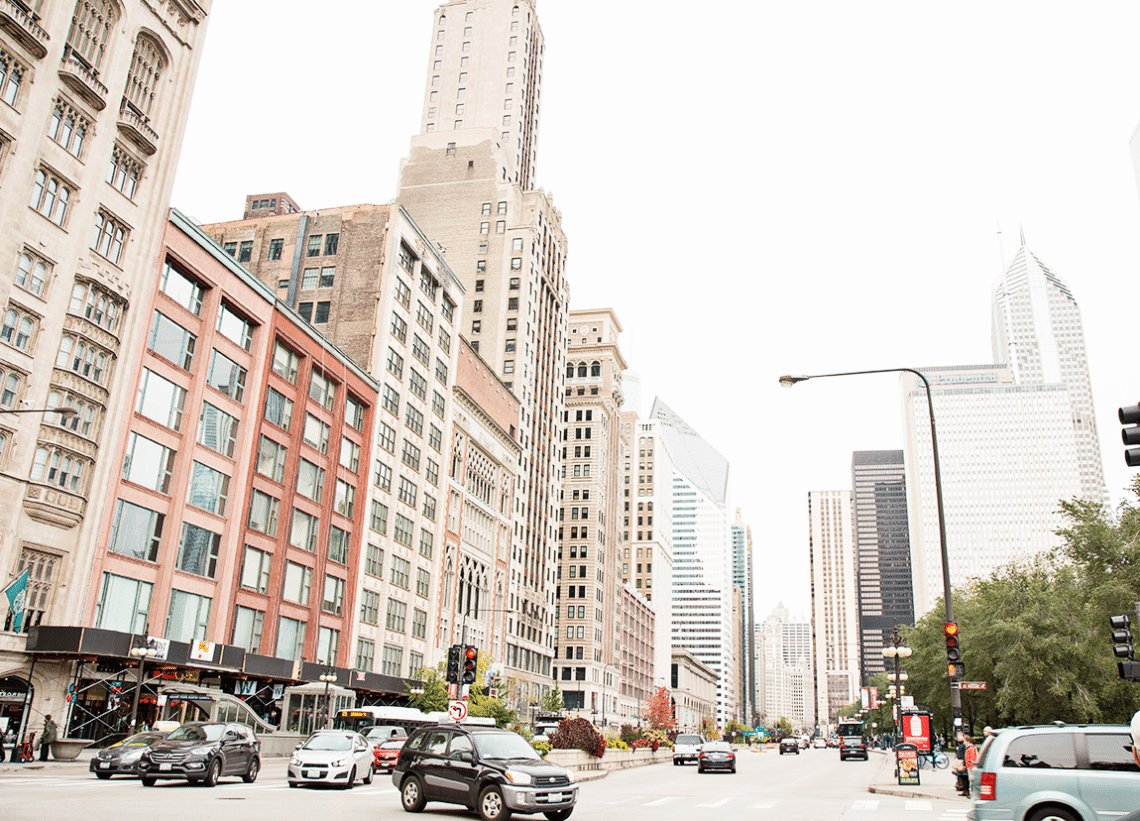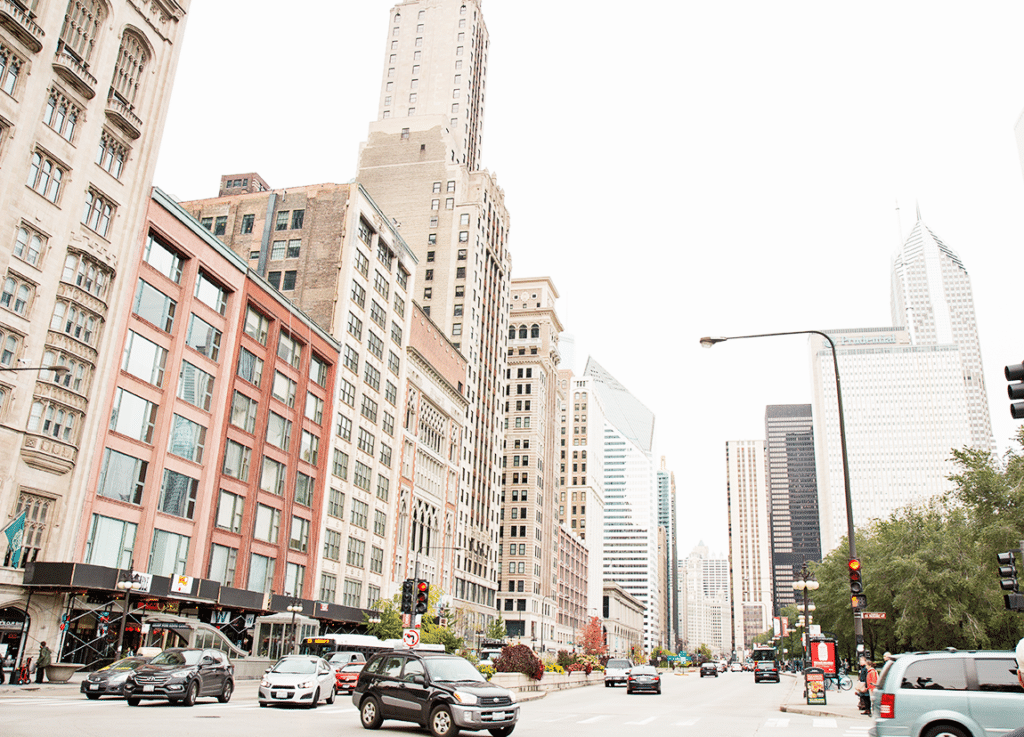 Two-Day Chicago itinerary (And it's a kid-friendly Chicago itinerary too!):
Chicago Trip DAY 1:
Spend your morning at The Art Institute of Chicago. Even if you aren't a big art fan, trust me, it's worth the trip! It's rated as one of the best museums in the world and it has some of the best works of art all in one place. Those who have followed our travels know I have a bit of an obsession with Van Gogh, and I'm pleased to report there are seven in one room! There's Andy Warhol, Monet, Renoir, Picasso, and ancient art from civilizations around the world that really is impressive. It's a must-do!
Eat lunch at the Art Institute. Their cafeteria is really impressive and the found is delicious and high quality. It's kid-friendly, but there are spots you can be in a more quiet and romantic area too. Lunch alone is a fantastic date, and it's hard to beat the convenience.
What to Do In Chicago
It's hard to fit it all in one morning, even if rushing through. I'd plan another hour or two after lunch to fit in exhibits you've missed or see touring exhibits.
The famous Chicago Bean isn't far from the Art Institute. I'd plan about 45 minutes-1 hour to walk the block to the park. explore the park, and explore the Bean with a few photo ops.
After that, plan about 2-3 hours to head over the Willis Tower (former Sears Tower) to head to the glass observatory. This is one of those famous picture locations in one of the tallest buildings in the world. Chicago is gorgeous and incredibly well planned by famous architects after the Chicago Fire destroyed most of the city.
It's fun to hear of the history and rebuilding process before you head up for the best view you could ask for. It takes about 20-30 minutes to walk there on the Chicago Loop, and I'd plan 2
hours total for your visit
including wait time to go up and plenty of time to get photo ops and see the view.
Give yourself about 2 hours to head back to your hotel, change, eat dinner, and prep for a night in the arts district. The plays are amazing, the jazz can't be beat, and there's always a show to be seen. Clearly you'd need to arrange childcare if you bring children or find a family-friendly event, but there are many to chose from! We'd highly recommend Hamilton Chicago, and can't wait to share more posts all about that!
Chicago For Families
Chicago Trip DAY 2:
There's a lot to see and do, but we opted for the Museum of Science and Industry. It's so well rated, it's amazingly large, it's fun for adults and kids, and there are historical artifacts that you won't believe are in Chicago and not D.C. or Europe! It's worth the price, it's worth the time, and sadly about five hours just wasn't enough for us to see all the amazing things we wanted.
If you're near downtown, spend some time walking the city and taking in the views. About an hour or two is plenty of time, Also make sure to grab some deep dish pizza if you can before you head out for your flight!
So there's my very fast, very brief advice and our itinerary that worked great for our trip! I can't wait to share more specifics, and I can't wait to hear if there's anything you'd add that you think we may have missed. We fell hard and fast and definitely plan to go back soon!
Like this Chicago Itinerary Post? You may like these travel guides too:
Couples Getaway: 5 Reasons You Need an Annual Getaway Without the Kids
Spain Day 4: The Picasso Museum Barcelona
Get 365 Date Ideas!
We want to help you have the best date nights ever! Grab this FREE printable with 365 date ideas, a date for every day of the year so you never run out of ideas!