Spain Day 6: Granada and The Alhambra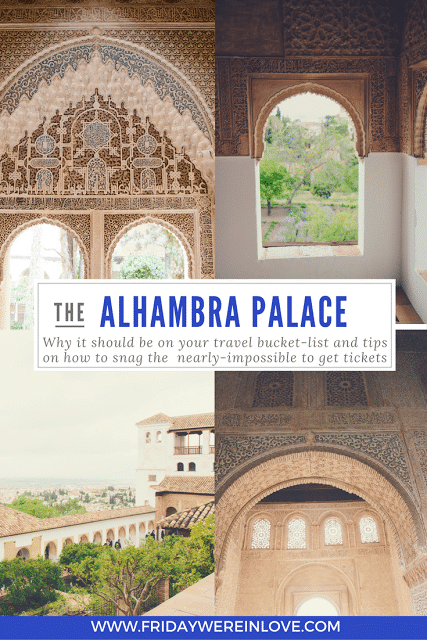 SPAIN DAY 6
Location: Southern Spain: Granada: The Alhambra Palace
Cost:
14.00€ f
or a day visit, less at night, more if booked through a travel agency
Time:
Plan at least a half day, but if you really want to soak it in I'd plan about six hours, not including time for lunch. But you could spend more than one day there's so much to see, and two is a great amount to see all and spend more time in Granada too.
Tip: Get tickets the moment you book this trip! You'll want to grab them about two months in advance, and if you're going any sooner I'd use our hack and book through a travel guide. We paid for a bus from Seville that drove us there and home in one very long day and paid a hefty amount, but it was so worth it for last-minute tickets that would have been impossible to get!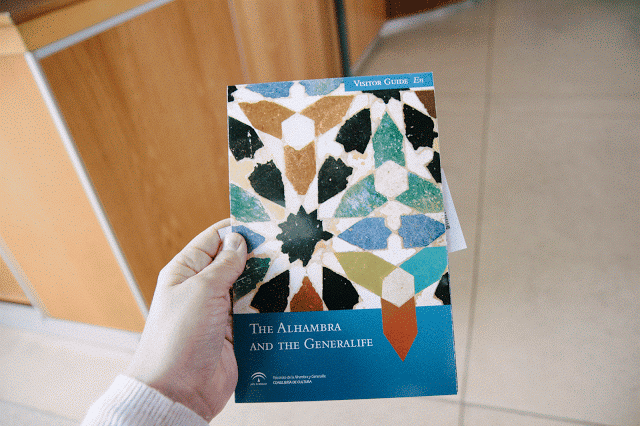 I'm just going to warn you in advance that this is a crazy image-overload post. When you visit one of the most incredible and unique places in all the world you just can't limit it to your normal five or so pictures that a normal blog post sees.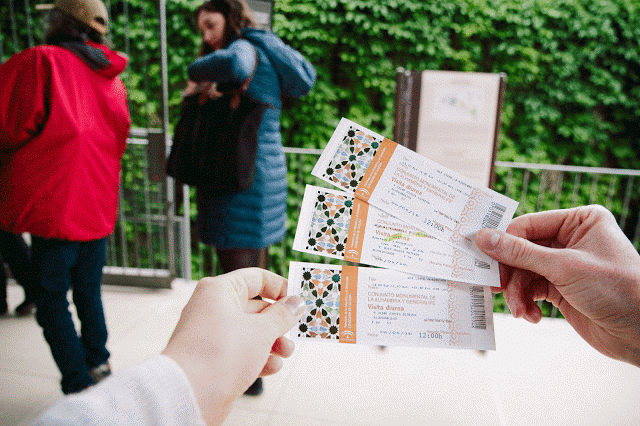 Let me start by telling you why the Alhambra should be on your bucket list and why it alone is worth the trip to Spain! It's hard to believe now, but for hundreds of years, Spain was a country where Muslims (Moors), Jews, and Christians lived in peace. Once Ferdinand and Isabella came into rule that changed and Christianity violently took over the country, as well as conquered most of South and Central America. Much of the history was destroyed, but the Alhambra and even the city of Granda today is the one place you can still see different cultures coexisting and history fairly well preserved. The Alhambra was the last Moorish temple that wasn't completely destroyed in Spain and was just too beautiful to change much. It is laced in Arabic scripture, poetry, and praise to deity. There are Roman ruins on the property, and a Christian Cathedral included too. But really, the creme de la creme is Muslim influence and original pieces of the temple, and the restored pieces too.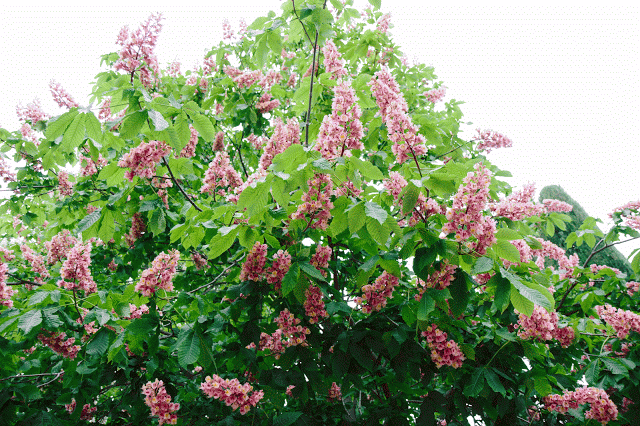 The tickets are hard to come by, and many are only able to see the gardens if trips aren't booked at least a month in advance. I'm here to tell you I think the gardens alone are worth the trip!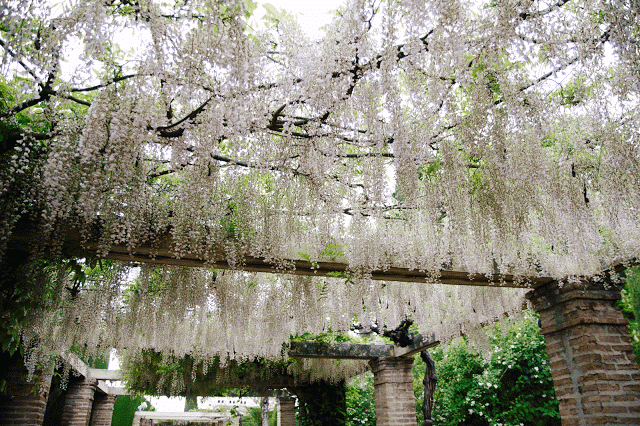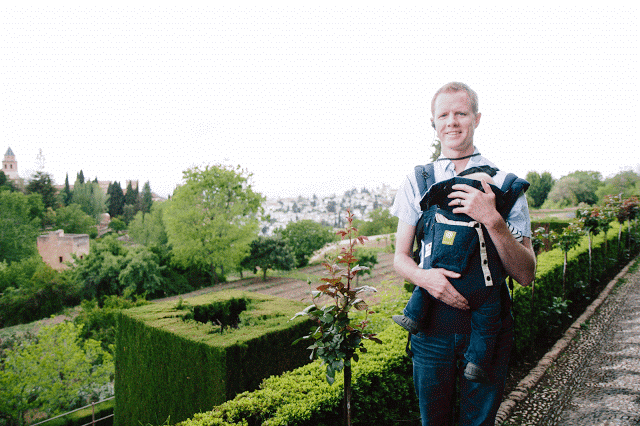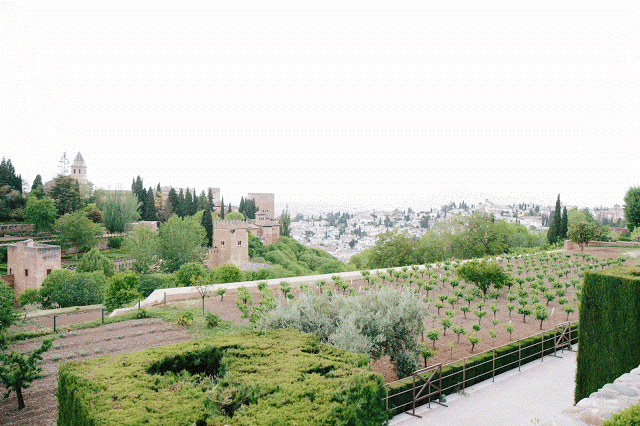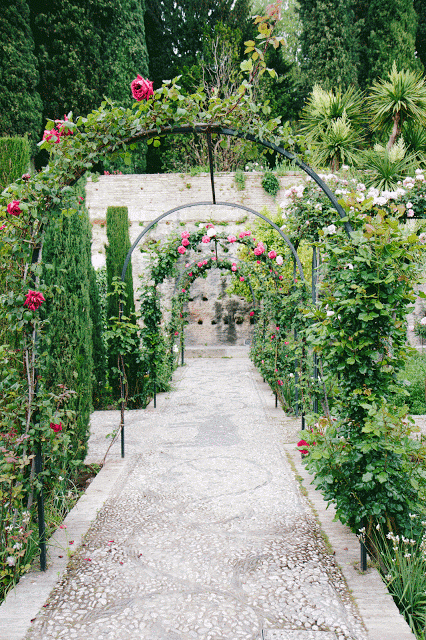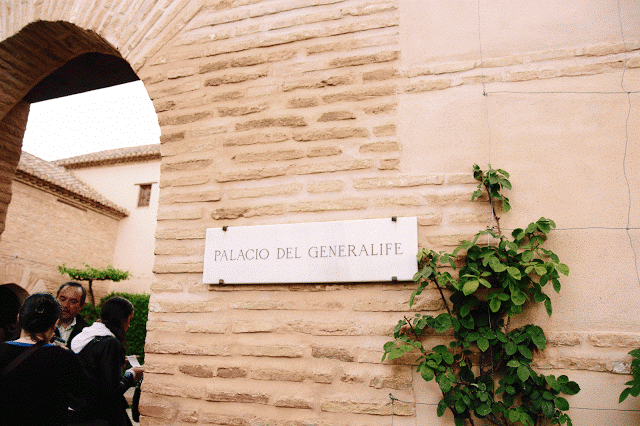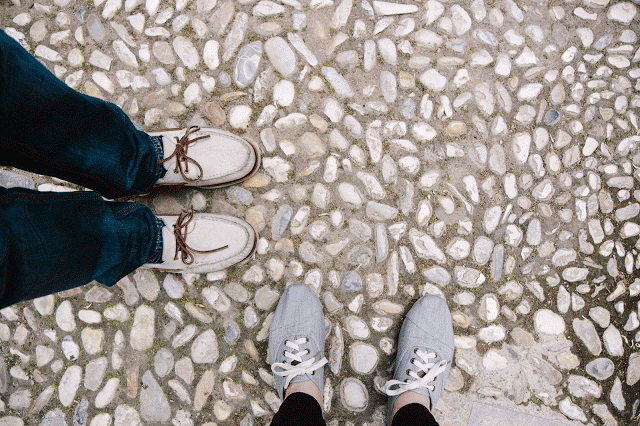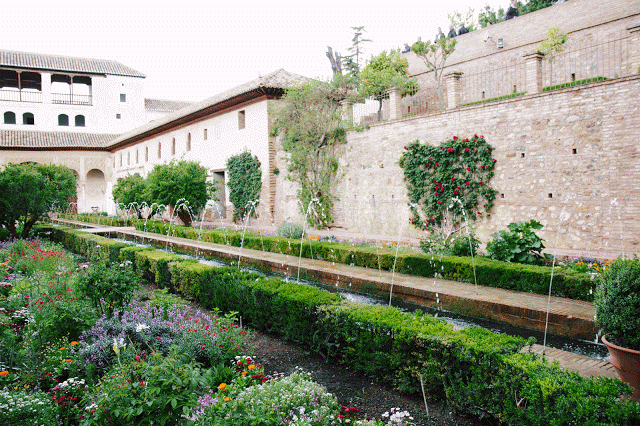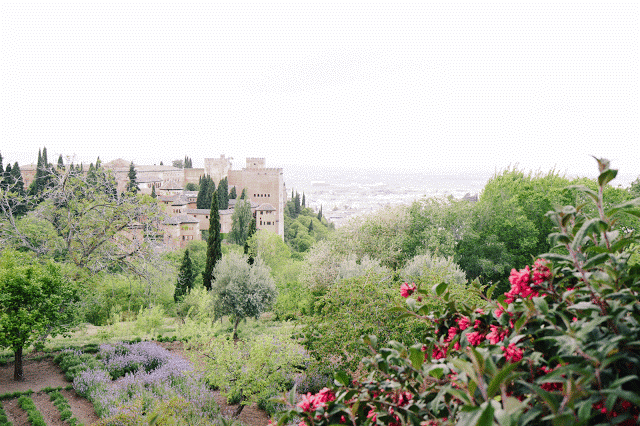 But we found one trick I'd love to share that made our visit possible when tickets were long sold out. There's an option to go early and wait in line and see if you can get in, but everything we heard from online reviews and locals said that you likely won't and those spots rarely open up. We were a little crushed to realize we probably couldn't go a few weeks before. But then we got a crazy idea to start looking into transportation to get there from Seville, and low and behold we found a tour bus that picks up tourists from their hotel and drives them to the Alhambra complete with a tour and a few hours in Granada after. We were so lucky to find out the day before that we could get these tickets even though the cost was pretty crazy, but it was worth every penny to us!
We got to see the Alhambra, we had an amazing tour, the bus was so comfortable and we got to take naps, they provided a car seat so we could safely bring our infant, and we learned a lot about Granada today and the college town full of history it has become.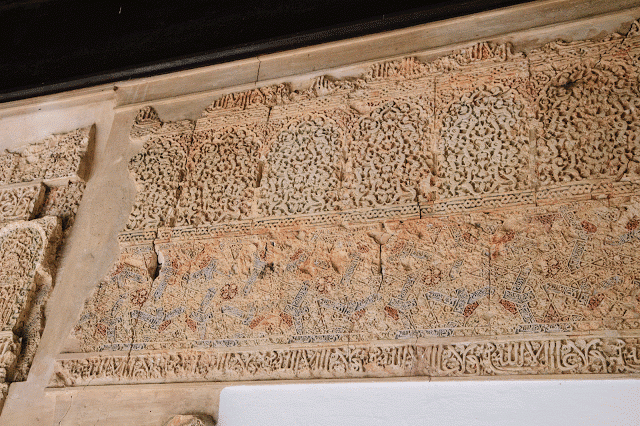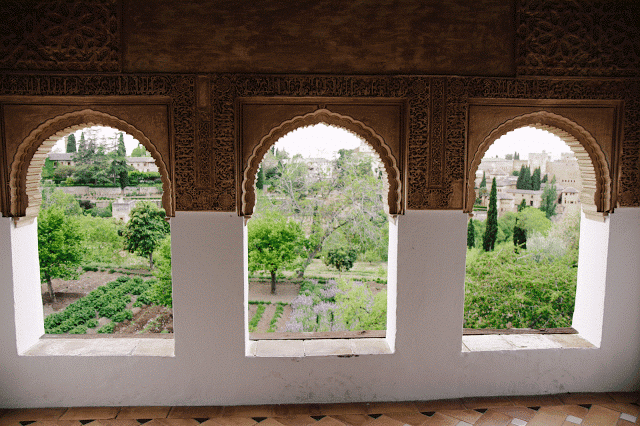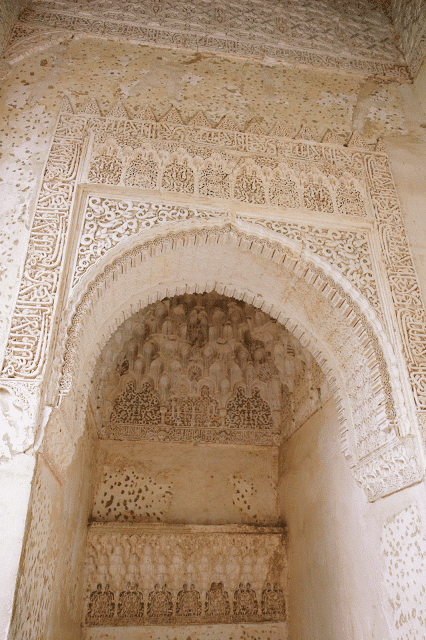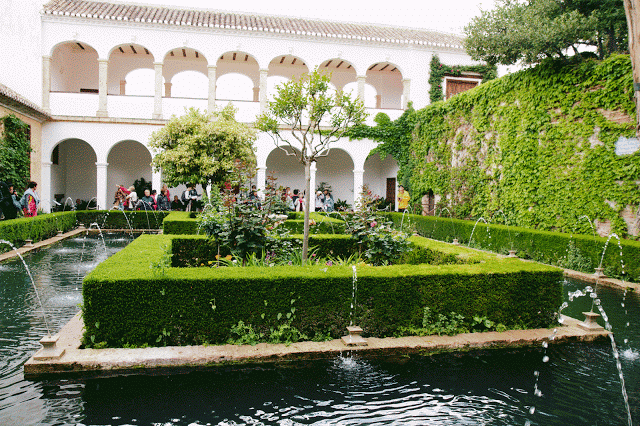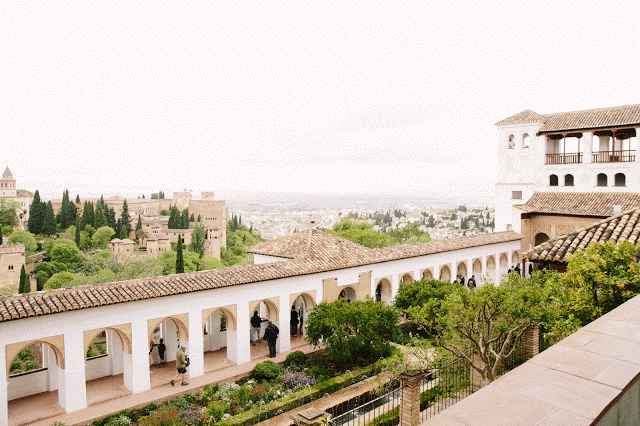 And we had a lot of nice old women to make faces at the baby on the bus when he got a little cranky. But I don't blame him, waking up two hours before you normally do in a new time zone with a long bus ride and no nap can be a little rough. Luckily he did really well until the very end of the tour!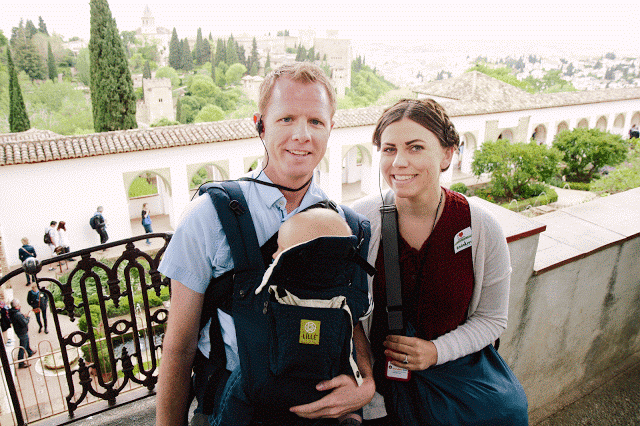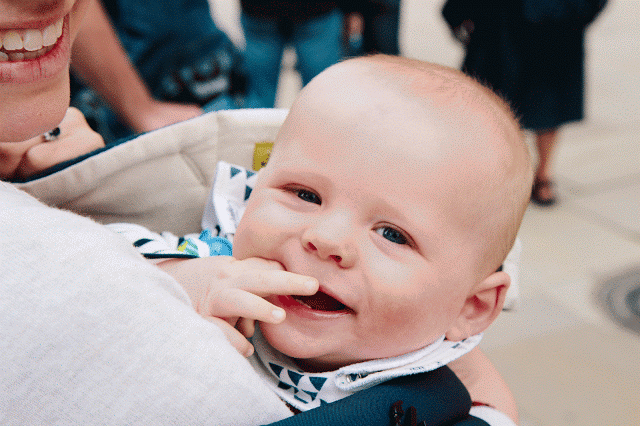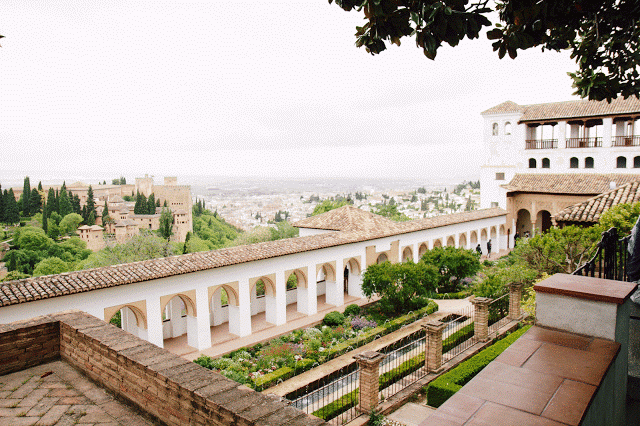 Learning about the engineering and water systems was so interesting! I could only image taking an incense-infused bath and an oil massage here. Which, by the way, is something many do in Granada.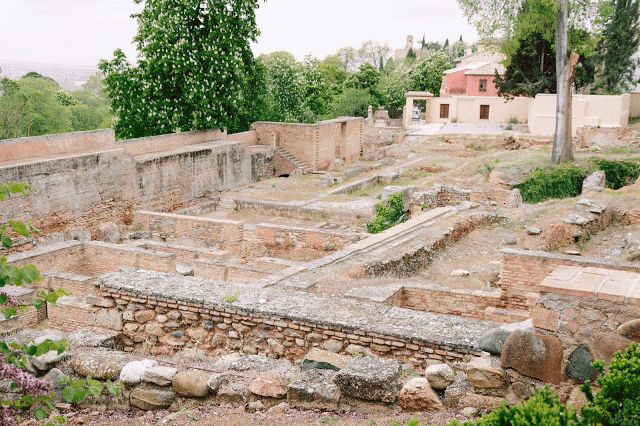 Did I mention every detail was beautiful and symbolic? I could stare and individual square feet for hours if I had the time.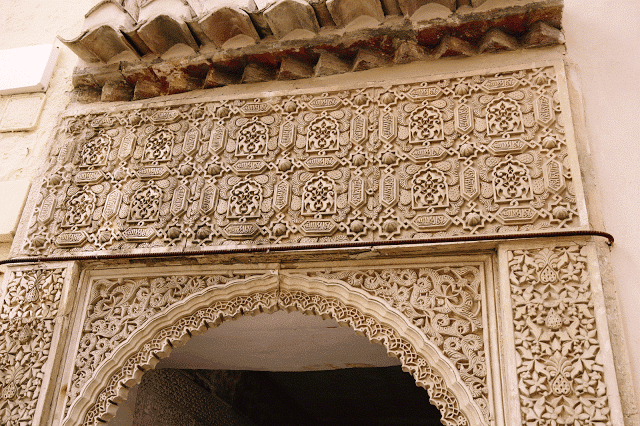 Here are the restored Roman ruins, which was so fascinating to learn about all the produce Granda was responsible for providing to the Roman Empire. The climate is such just about anything can grow here in the right season, thus making the gardens fantastic and the sweet smell of flora I don't ever expect to smell again in my lifetime one I'll never forget.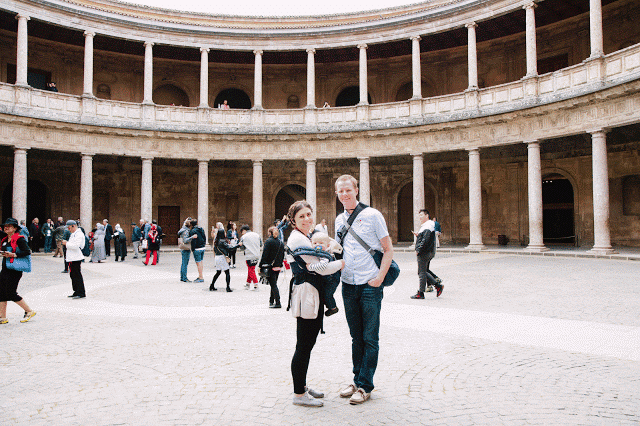 And the view of the white houses and buildings of Granada from the Alhambra are just picturesque and a place I couldn't stop drooling over.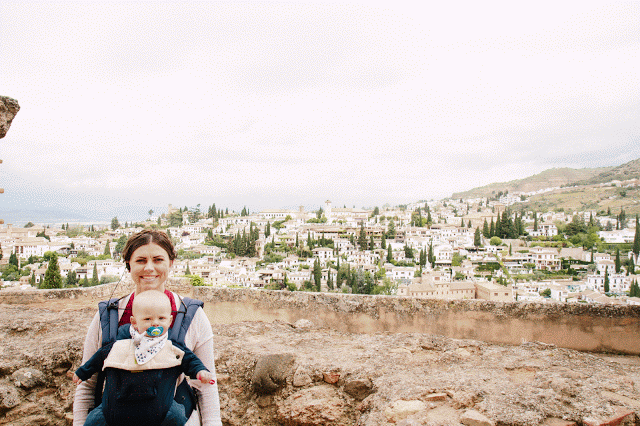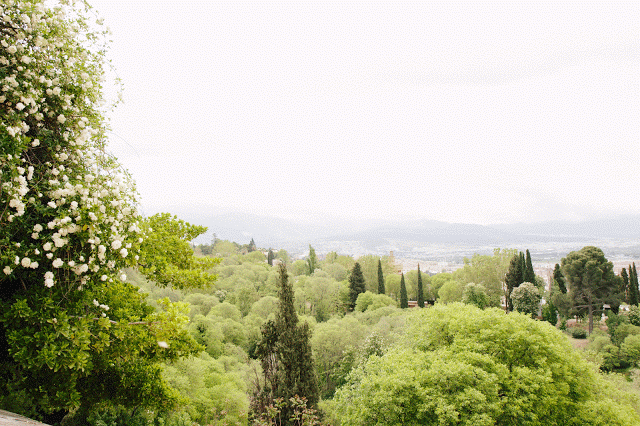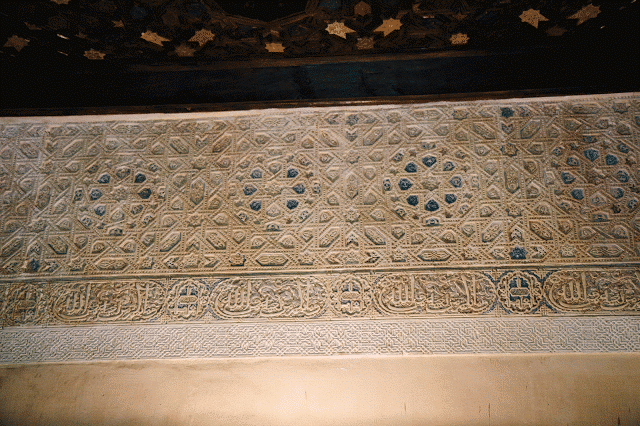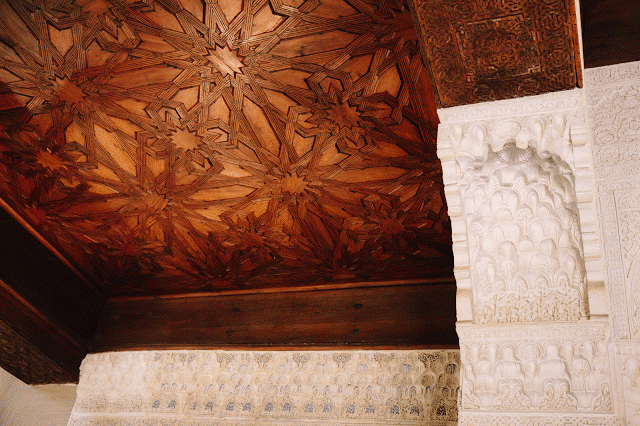 Once again, can I mention detail? I just felt like each room was more beautiful than the next which felt like such a paradox.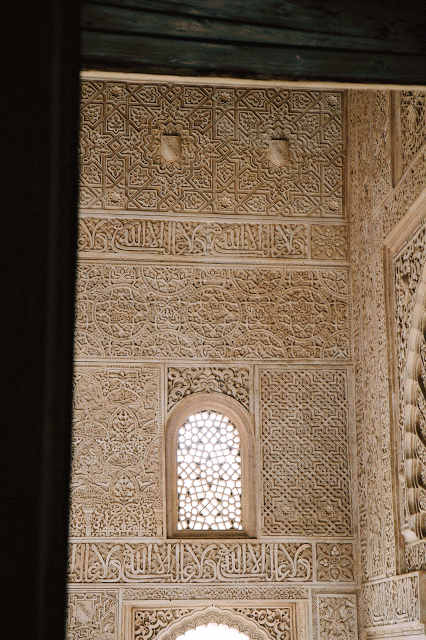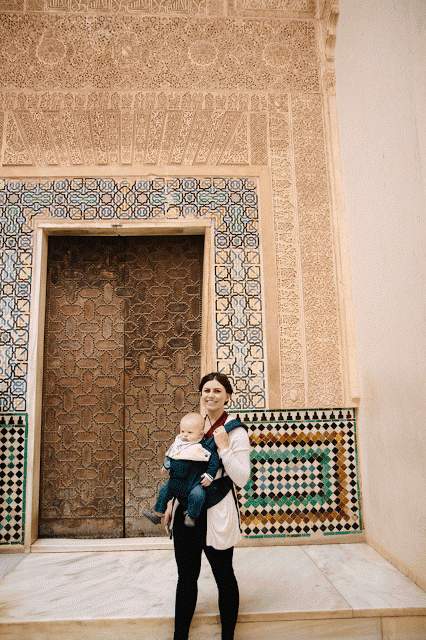 Fun fact: This is where Christopher Columbus pleaded for and was eventually granted the funds for his travels to the Americas. Did I mention Ferdinand and Isabella were all about conquering and taking because this trip and this city in particularly made that so abundantly clear that they were trying to start a world empire.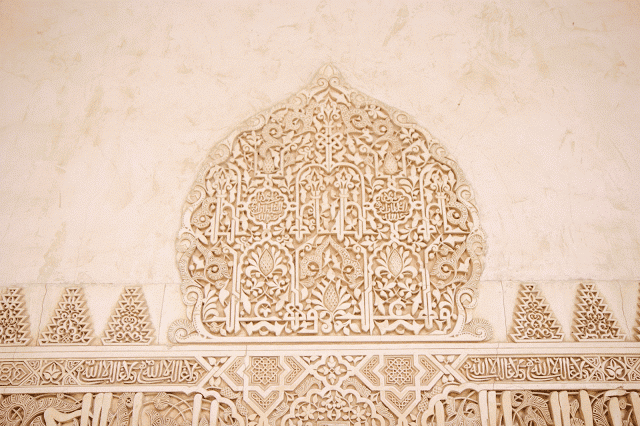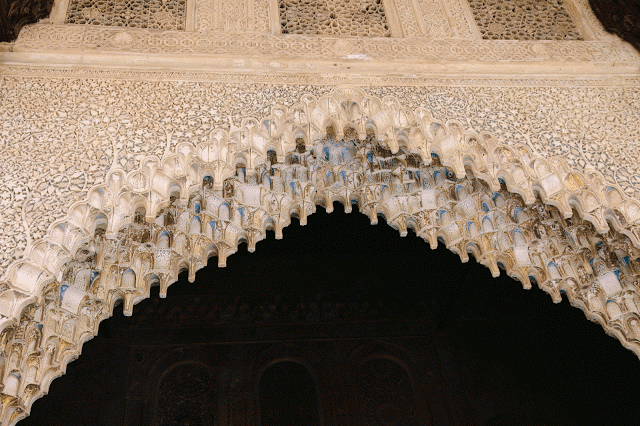 We had to throw in a few pictures of us in the setting just so we could believe we were actually there!
And it holds up the palace name quite well! It's very large and the entire place is so fit for a king! No wonder the conquerors who ripped down every semblance of other culture walked in and thought, not this one. This one we keep.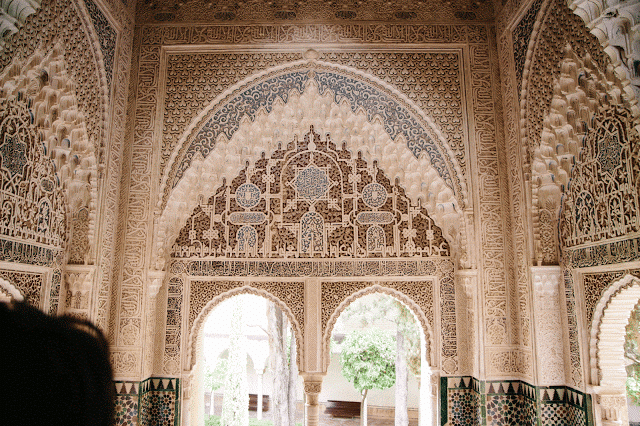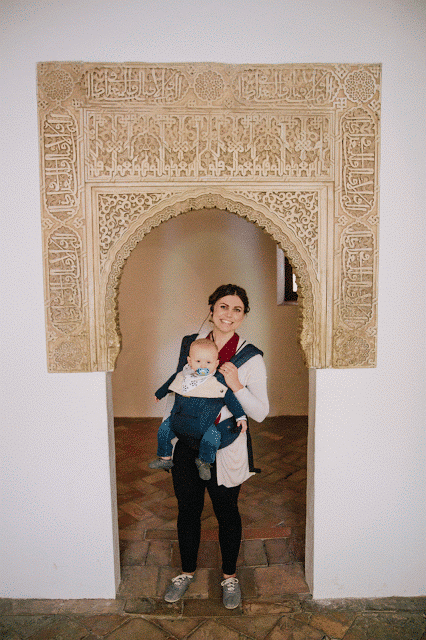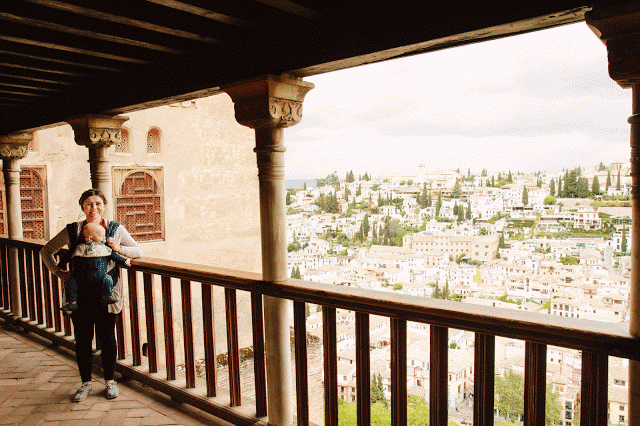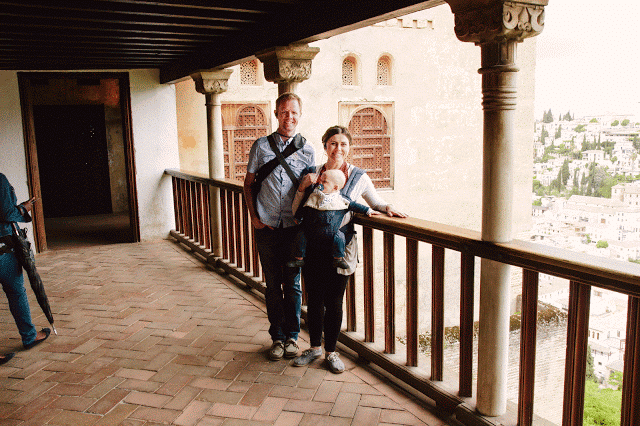 Get 365 Date Ideas!
We want to help you have the best date nights ever! Grab this FREE printable with 365 date ideas, a date for every day of the year so you never run out of ideas!