Date Info: 
Mesa Temple Easter Pageant
Price: Free
Location: Mesa, AZ- Runs 10 days before Easter annually
A little late here, but just found this in my drafts folder and I'm really enjoying pictures of me only in the first trimester! This was a few nights before we announced to the world about baby.
We also love this annual date- we go to the Mormon Mesa Temple grounds and a watch a free, live performance of a reenactment of Christ's life. It always reminds us to keep the right focus during religious holidays. It also reminds us to enjoy the outdoor weather before the heat wave comes a few weeks later.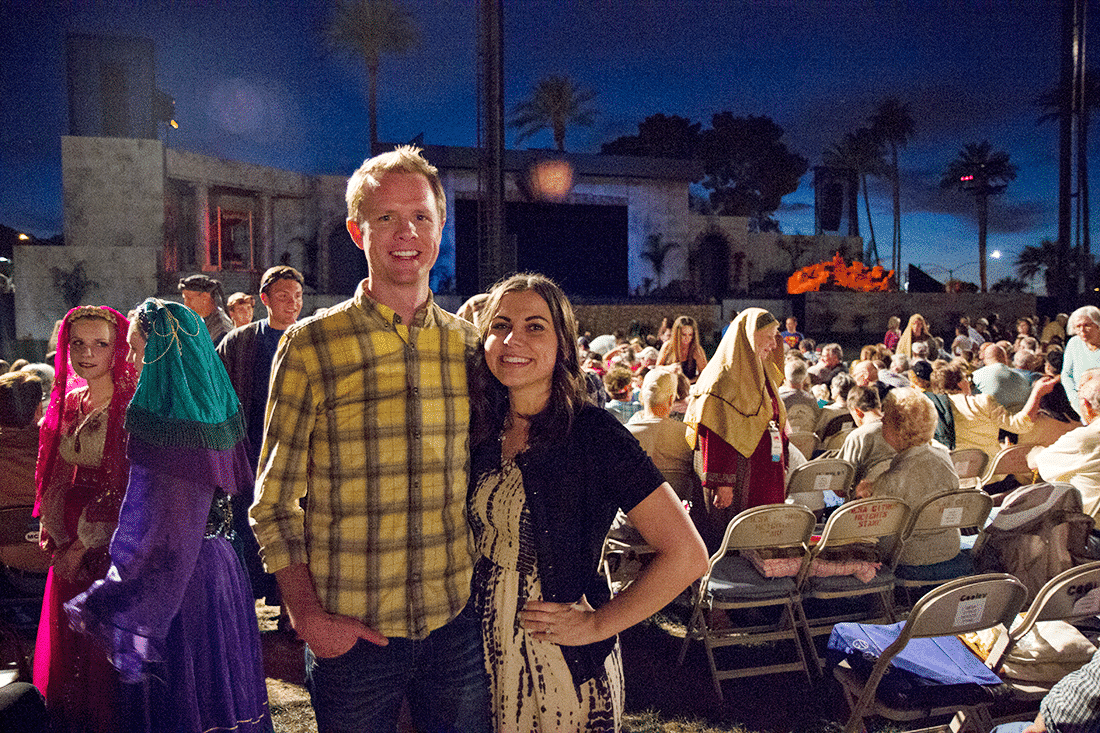 It's amazing how much time these volunteer performers put in, and how excited they are to put this on!
And it's always touching spiritually. I'm always reminded what a blessing my religion is in my life, and that my husband and I share the same beliefs in putting God as a partner in our marriage. It's truly made all the difference for us!
Get 365 Date Ideas!
We want to help you have the best date nights ever! Grab this FREE printable with 365 date ideas, a date for every day of the year so you never run out of ideas!