This post is sponsored by DiaResQ. All opinions are my own.
Having a few key items in a car first aid kit can make all the difference in saving the day as a parent! Here's a car first aid kit list to help you build a first aid kit for the car.
I love that my toddler loves to explore and experience new things as much (or even more) than his mom and dad do. I have no doubt one day he'll plan a fun and new date of his own each week! But for now, he's just a preschooler who loves family adventure day and loves going an doing new things. Raising a city kid who loves the city has been so fun!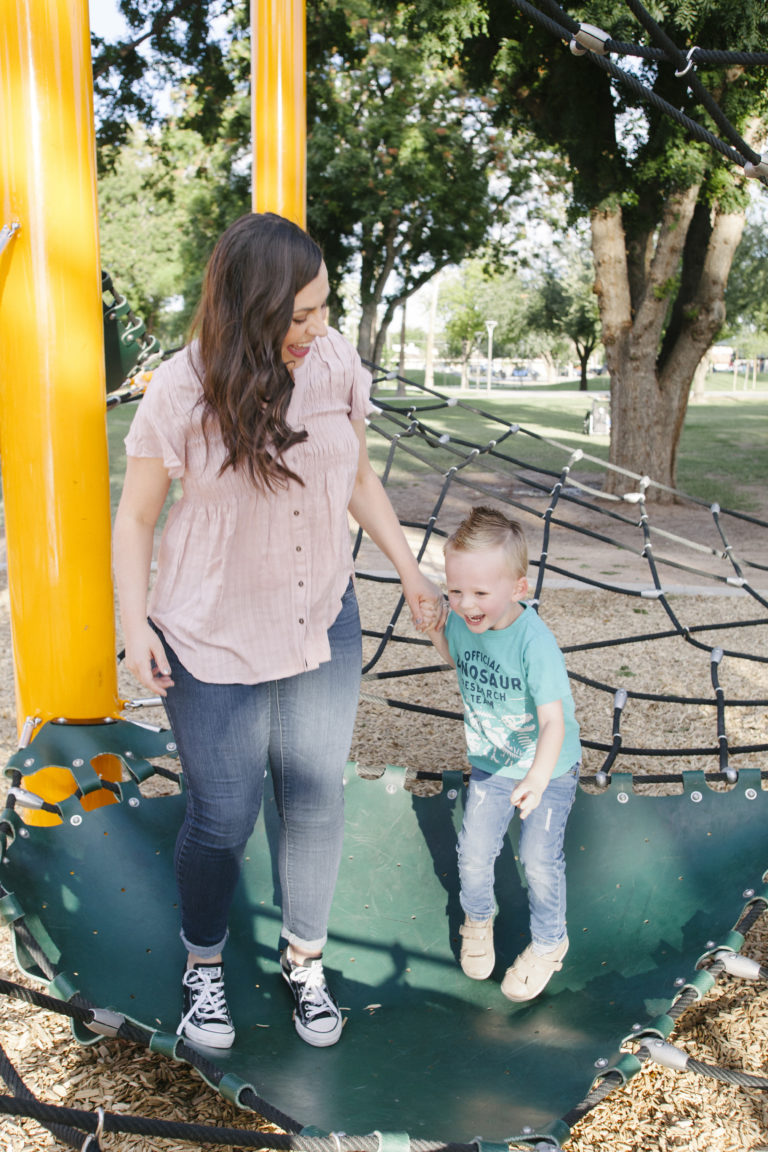 The only downside to spending a little more time out is sometimes finding ourselves with an emergency. We are left hoping we have what we need on hand with illness or a problem strikes. I've learned we can tackle most problems with a little planning, and a car first aid kit is always a good idea! That way we can fix what we need to and be right back into the fun. Or, at least, we can bandage up a problem and head home to fully recover.
This year I wanted to make sure we had a car first aid kit ready with the essentials, and I wanted to share what our basic car first aid kit looks like for any other parents out there hoping to be a little more prepared.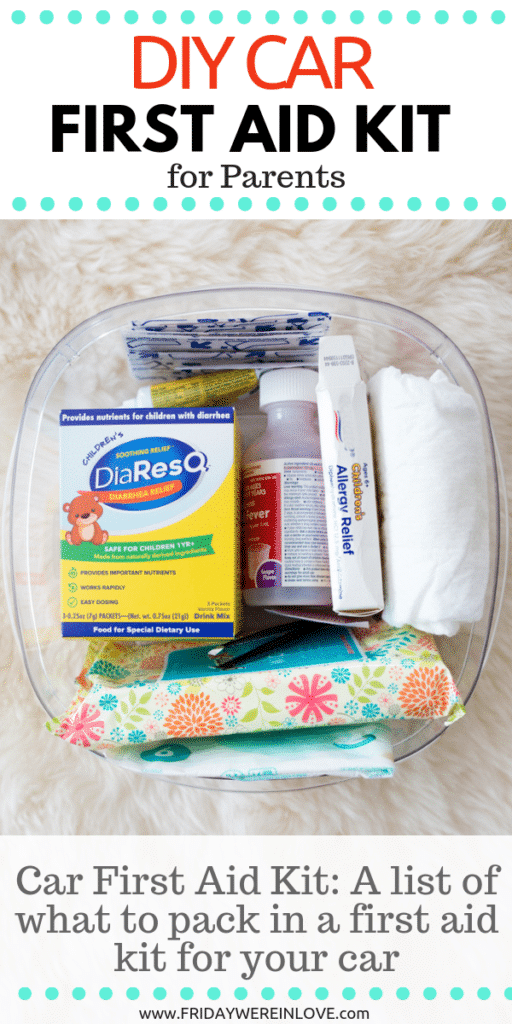 Car First Aid Kit List:
Bandages. I think every parent knows that these are a must for cuts, scrapes, blisters, and sometimes just for psychosomatic healing powers they seem to have even if your kid doesn't technically need one. I always keep one in my wallet, and several in the car first aid kit just to be sure!
Spare wipes. How many times is there a mess that just goes beyond the basic set of wipes I have in my car? Or how many times do my kids touch something full of germs and there's no place to wash hands close by? I like to keep baby wipes and antibacterial wipes ready.
Spare diapers/underwear. I'm a parent of a baby and a potty-trained toddler. I know that blowouts happen! Sometimes I run out of diapers in the diaper bag and rush out in a hurry forgetting to refill. We've been lucky to avoid potty accidents, but if one ever hits, I'm a fan of being prepared and ready! •
DiaResQ® for children's diarrhea relief.
It's the First of its Kind! Diarrhea is the body's natural immune response to try and remove an invading microorganism, and some other products work by slowing that response (and trapping that organism in your body). DiaResQ is different – it works with your body to address the underlying issue fast. With DiaResQ on-hand, you can safely address diarrhea head on – so you can keep your children happy and healthy and your busy life on track!
And it's so easy to take, even when you're out and about! DiaResQ is a kid-friendly, vanilla flavored powder that comes in small, nonperishable packets and easily mixes with water. Simply add water, shake and drink!
It's Drug & antibiotic free: Feel good about giving your child DiaResQ, a food made from safe, naturally-derived ingredients. It's proven to provide safe, fast relief: DiaResQ has been clinically demonstrated to resolve most cases of diarrhea on day 1 of use. Also, it goes beyond the kids. It's safe for the whole family: DiaResQ is safe for adults and children as young as one year of age. *

Car First Aid Kit


Children's Ibuprofen. It never ceases to amaze me how kids can be running wild and free one second and then seem to suddenly stop due to illness. They push hard, and when they start to say they are sick, they are usually really sick! I've needed a fever reducer/pain reliever in a hurry when we're out and about. It's a great thing to have handy in a car first aid kit.
Allergy medication. As long as I live I'll never forget seeing my little sister instantly swell up and go into anaphylactic shock for the first time. It happened fast after the first allergy exposure. An Epi-pen became the norm to carry around, but I'd argue that allergy medication is also wise. Particularly if you don't know about an allergen, you'll be prepared should an emergency arise. I'm super allergic to bug bites. So, I watch my boys like a hawk and like to have this ready just in case they inherited moms sensitivities.
Copy of insurance cards. I often keep these in my wallet. However, if there's ever a time Jacob takes the boys and has an emergency, he'll need these! If you don't keep a physical copy in the car, I'd at least take a picture copy and make sure any caregivers who may use your car have these on hand.
Tweezers. Splinters happen, and boy do they hurt! It's amazing how tweezers can pull a fresh one out quickly and often completely solve the problem.


First Aid Kit for the Car

Rubbing alcohol wipes. When there's an infected area or dirt gets in a cut or scrape, these are a lifesaver!
Spare changing pad. I can't tell you how many times we've needed to do a quick diaper changer and with no changing table anywhere to be found! We keep the baby safe with a portable changing pad we can use in the car. Additionally, it work on any surface that works and helps keep things much cleaner and more comfortable in a pinch.
It's amazing how a little preparedness can make all the difference when we're out and about. That's why I think having a first aid kit for the car is such a great thing to do!
*DiaResQ is available at CVS and Amazon. DiaResQ is not intended for the relief of chronic diarrhea, nor for infants (children aged 12 months or less). You can visit diaresq.com/momapproved to learn more and keep your child happy and healthy!
Like this first aid kit for the car post? You may like these posts too:
Ways to Show Your Family Love for Random Acts of Kindness Day
Surviving Cold and Flu Season with a Baby
Getting More Sleep With a Sick Child
Get 365 Date Ideas!
We want to help you have the best date nights ever! Grab this FREE printable with 365 date ideas, a date for every day of the year so you never run out of ideas!