Ways to Show Your Family Love for Random Acts of Kindness Day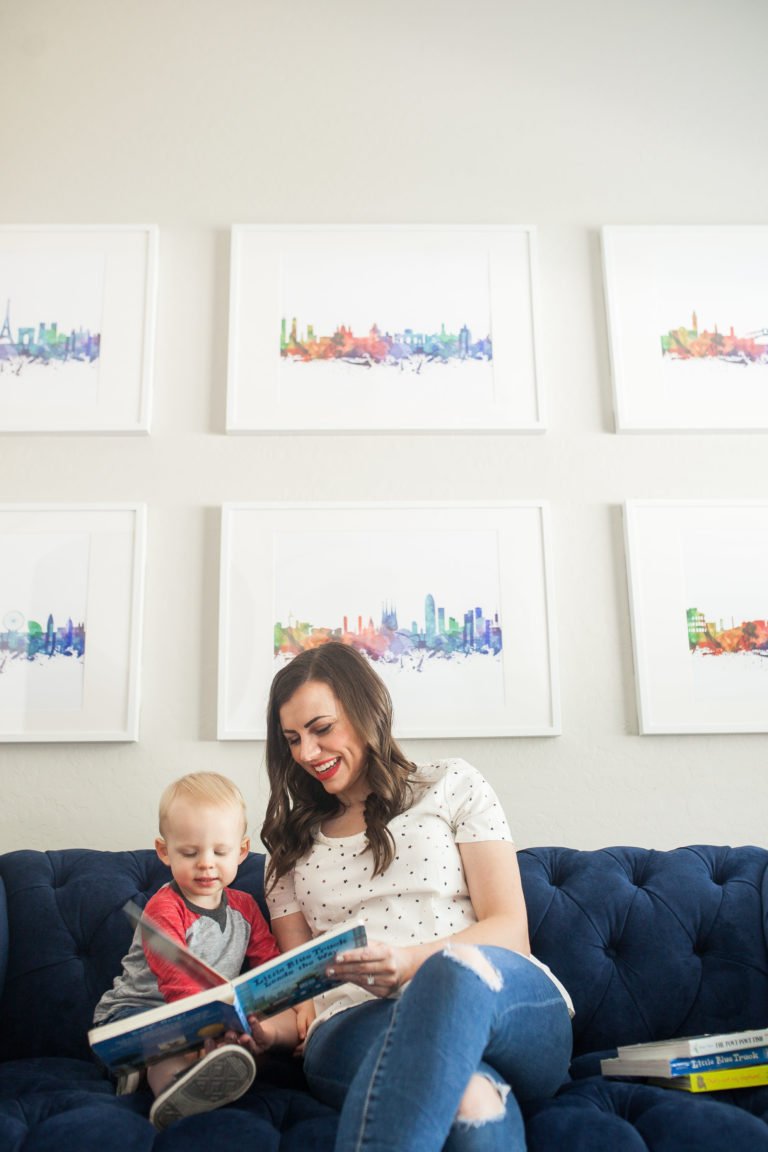 This is a sponsored conversation written by me on behalf of Pampers at Sam's Club. The opinions and text are all mine.
You may be sad Valentine's Day is over, but did you know that there's still plenty of time to show some love? February 17 is Random Acts of Kindness Day, which we are huge fans of! These two occasions make February a great time to focus on loving your family and your community. We're firm believers that the best way to build up your community is to build up your family first. Which is why random acts of kindness at home are often the best kind. In honor of Random Acts of Kindness Day this week, we're sharing 10 of our favorite ways to show your family love.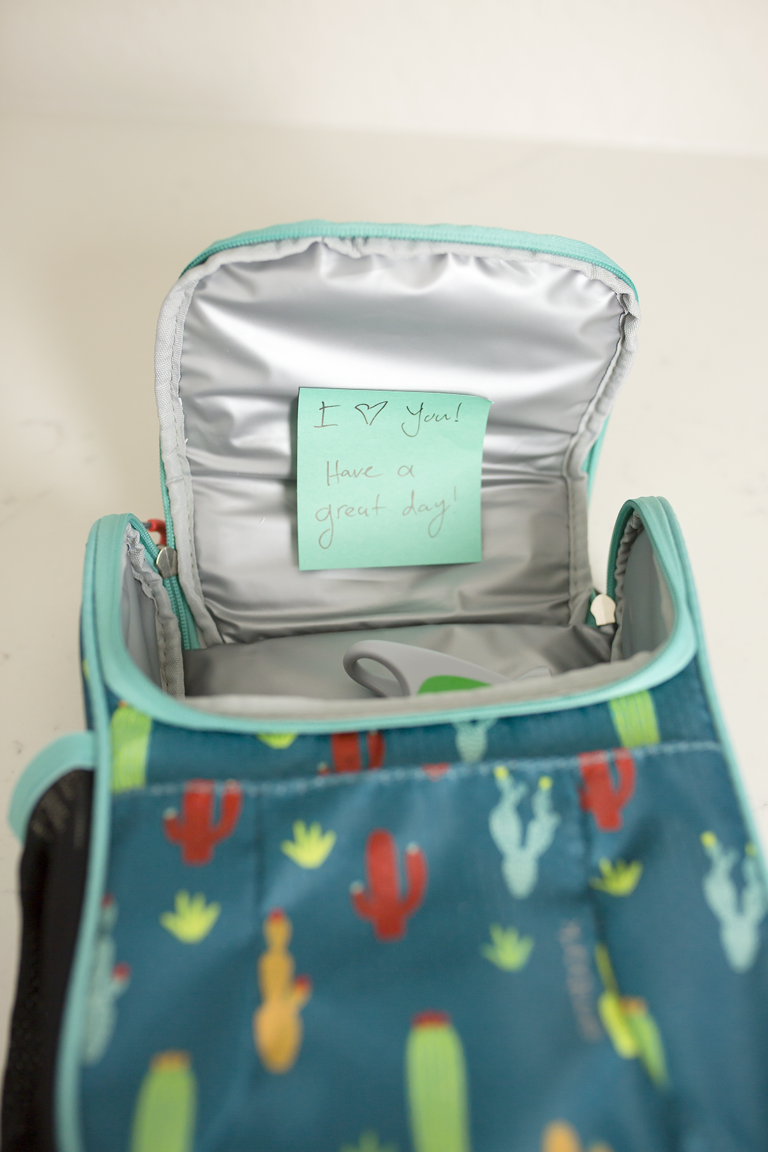 Leave a surprise note
I can't tell you how many times one of us has left on a business trip and found a sweet post-it note in our luggage that makes our whole trip. But this can apply when you aren't traveling too. Finding one on a mirror, by your bed, or really anywhere with even a simple "I Love You!" written on it shows a lot of love for kids and adults.
Make their favorite dinner
My mom made a huge deal out of birthdays, and it was a day you got to choose your favorite dinner. I loved the weeks she knew I was needing a little more love and that meal made its way on the meal plan just for me. Taking the time to notice the favorite and make sure it's a part of their week is such an easy random act of kindness!
Plan a surprise outing.
Let your family know that they need to keep their calendar open and surprise them with a fun memory together. This can be a concert, heading to a favorite park, or a family movie night. But take the time to do something they'll find random, and really appreciate and love doing together.
Make your spouse's life easier.
We had no idea how many new chores would pop up when we became parents. I can't tell you the sweet moments that meant the world the world to me when my husband would tackle something I normally do as a chore. I'd come out from changing the baby to see a whole pile of laundry folded in no time flat. Before children, he'd often come meet me for dinner on late nights at the office with food in hand. He has a way of finding a little thing to do that makes my life easier when I feel buried. And it always makes me feel loved.

Keep your family systems going and your house stocked.
I think this is one that is often so overlooked and makes so much of a difference. I'm the meal planner in our house, and the weeks I'm away or fail to do it we all feel the pain and stress. Those last minute errands can sometimes be the most stressful. I know keeping the necessities on hand and the pantry full is one of the biggest ways I serve my family. As parents, we've been amazed how wonderful it is to always have diapers stocked and ready to go without emergency trips. I love watching for sales like the $8 off 2 & $10 eGift Card on $50 when you buy Pampers products at Sam's Club. Being ready for baby #2 in the coming months and keeping our supply stocked for our toddler in Pamper's Cruisers too goes such a long way, and having those diaper boxes on hand, plus a $10 eGift Card is one easy way to save money and to help make sure my house is stocked and my family's needs are met.
Buy or make a special treat.
My toddler's current love language is a lollipop. It's amazing how giving one unexpectedly yields the biggest smile and sweetest giddy giggle. I can't say I'm any different when my husband asks if I'd like to go get some frozen yogurt. An unexpected treat in a lunch box or when you see a loved one is such an easy way to celebrate Random Acts of Kindness Day.
Fill up your spouse's car.
My husband commutes quite a bit for work, and every time he takes the baby and the family car and I get his car alone, I try to stop and top off his tank of gas. It saves him a few minutes before or after a stressful commute. He always notices, and always thanks me so much for the thoughtful gesture.
Heart attack your loved one.
That may sound criminal if you're new to the concept, but I promise it isn't! It's just leaving a handful of cut out hearts somewhere for them to find. Ideally, you'll add a few notes of things you love about them too. It's always fun to find these on your car, in your car, in a backpack, on your mirror, etc. It's a sweet, easy way to let them know how much you love them.
Ask what you can do to help them this week.
We're not really honey-do list people, we both have our set chores and home responsibilities, and we know what we need to do for them. But every once in a while I ask and my husband relieved asks if I can be the one to pick up the dry cleaning. There are weeks meal planning overwhelms me, and he steps in and either takes us out to dinner or finds a quick meal at the store on his way home. The more we do this, the more we want to help each other more. It's an easy thing to carve out a few extra minutes for a specific item they choose to ask for help with.

Take the time to read an extra book to your kids.
Trust me, even as a high school teacher my students used to beg for me to read the book aloud to them. They love this, and love feeling guided. If you're a parent to littles, let them know they get an extra bedtime story tonight, just because you love them. It makes their day every time!
Showing love and doing a RAOK is great any day, but February 17th, Random Acts of Kindness day is the perfect day to include at least one of these ideas to share a little more love!