The Great Wolf Lodge AZ has been on our family bucket list since it opened! Here's a full review, what to expect, and our recommendations for visiting the Great Wolf Lodge Scottsdale!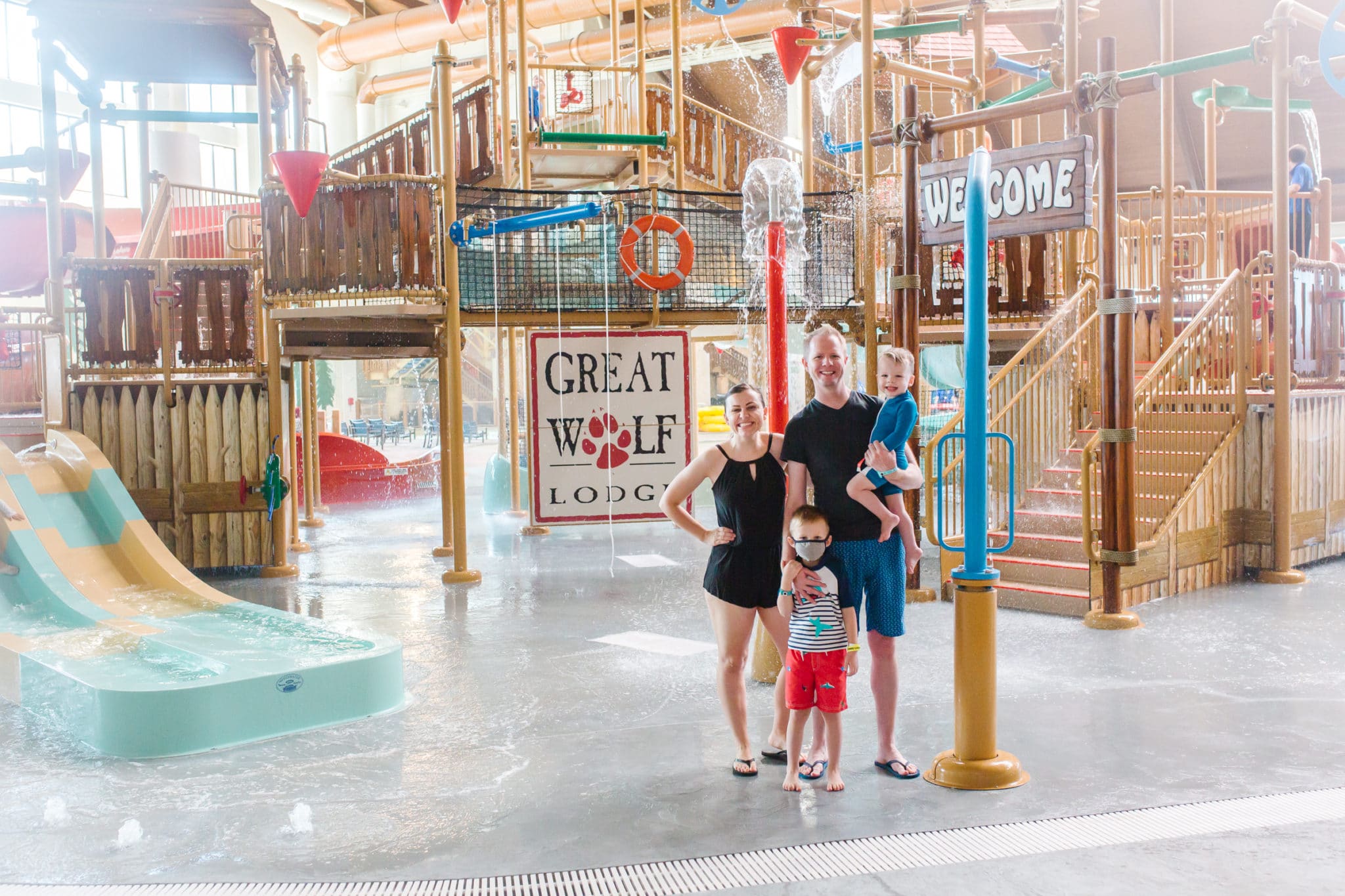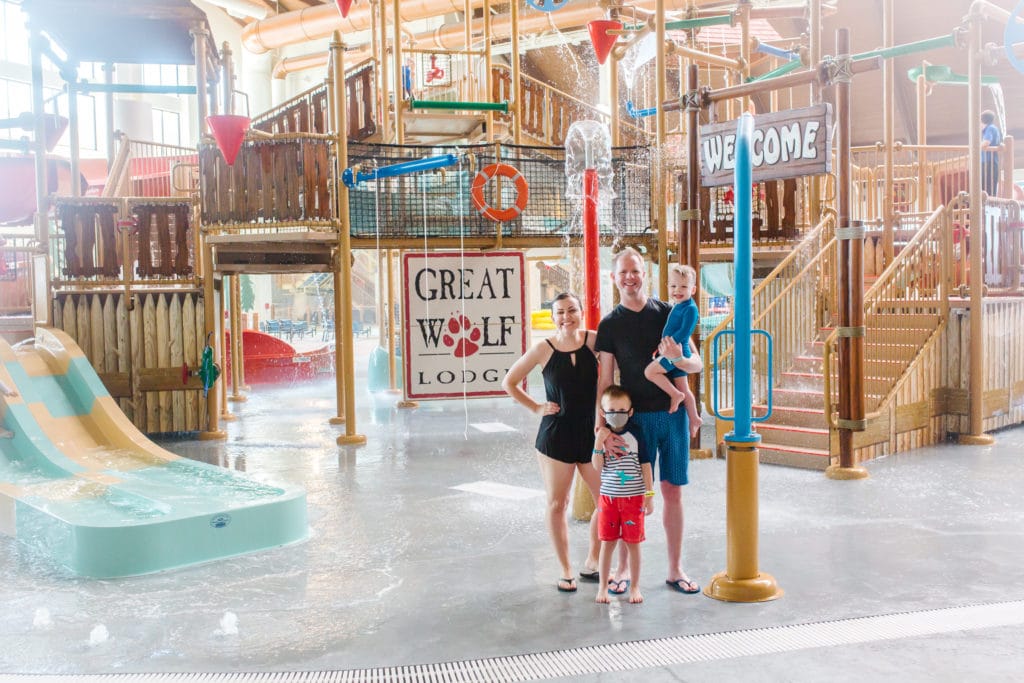 Every now and then we find a place that creates so many amazing family memories we immediately start planning our next trip back. This was the case the The Great Wolf Lodge!
The Great Wolf Lodge opened in Scottsdale, Arizona in the fall of 2019. We had some siblings take their kids for a staycation and we've had it on our family bucket list ever since!
I've shared our theories on dating your spouse vs. dating your children before. But, essentially we use our date night budget once a month to do some memory-making on a family date. When we heard of such an incredible Arizona staycation spot for families, it went right on our list of things to do!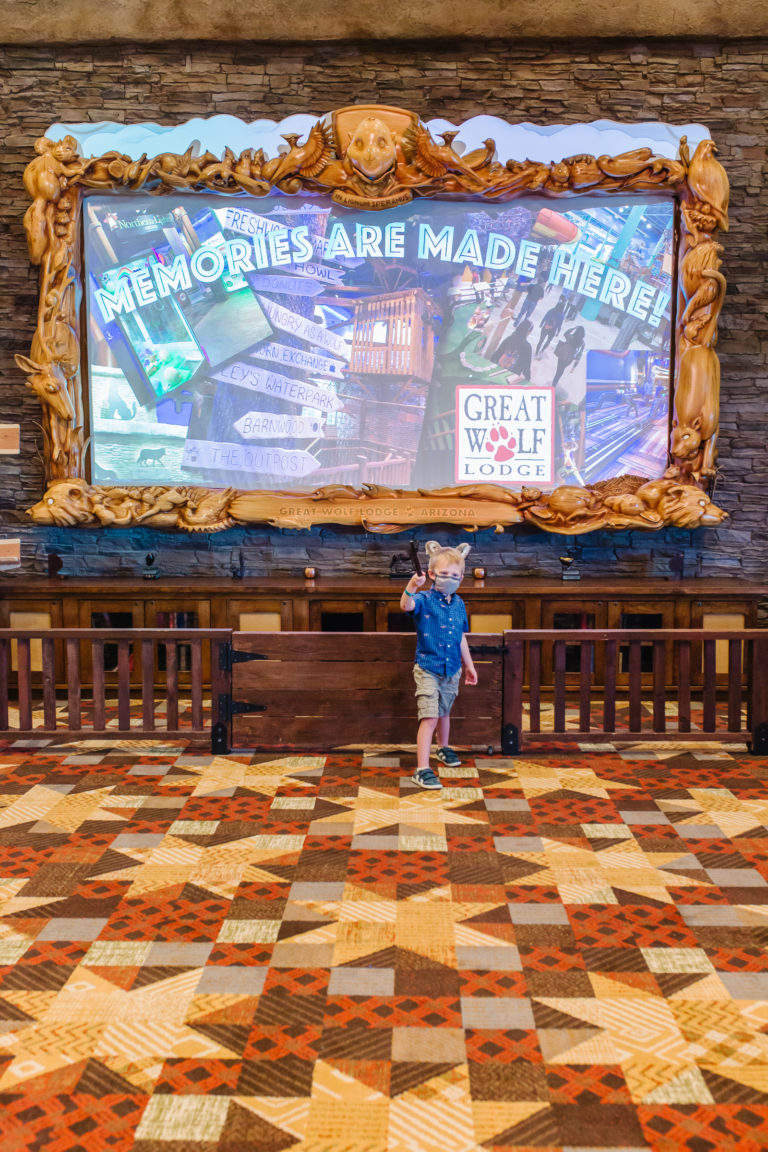 This year has been a crazy year with so many places facing closures and shut-downs. We were so lucky to be invited to stay at the Great Wolf Lodge AZ location after they reopened with new safety measures!
I was naturally very cautious and very curious and asked a lot of questions. But after being sent a list of cleaning measures, mask requirements, 50% or less capacity precautions, and their pledge to safety, we decided we felt safe going and taking our children for a family staycation.
Let me tell you, this place was magical! Our kids have not stopped talking about it, and keep asking when we get to go again.
Here are the fun things to do at The Great Wolf Lodge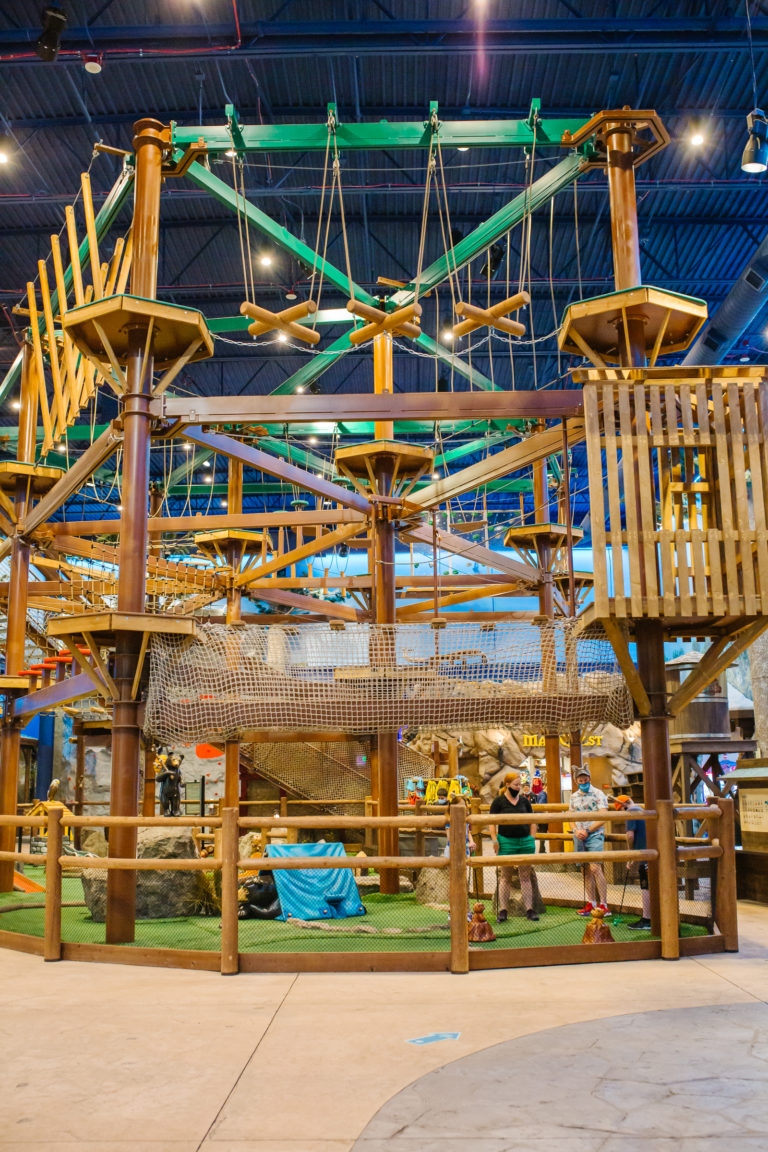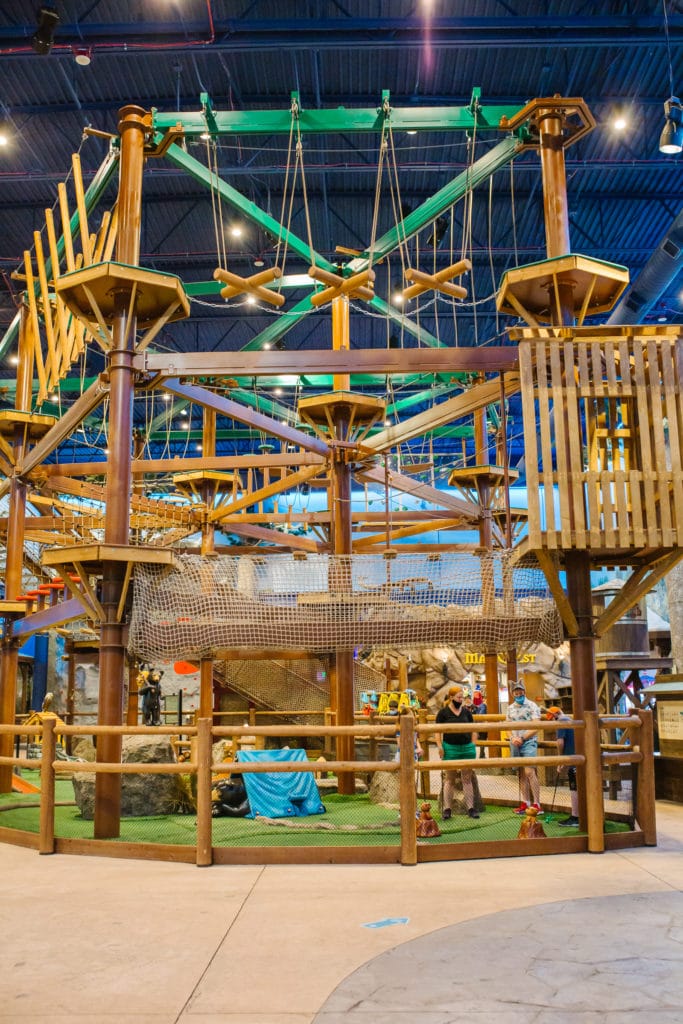 Waterpark
Ropes Course
Miniature Golf
Magiquest game (magic scavenger hunts throughout the hotel)
Bowling
Arcade Games
Rock Climbing Wall

Mirror Maze
Story Time with Characters
Dance Parties
Yoga Sessions
We also had a lot of questions asked on Instagram when I shared our trip. I'm including a bunch of the FAQs here!

Is it Fun for Toddlers/Younger Children
Absolutely! They have some activities specifically geared at younger children like a Build-a-Bear or a Craft Camp. The waterpark has a tube slide even babies can go on. There's a toddler splash pad area, and a splash pad area for bigger kids too. If you add the MagiQuest game there's the option to get a toddler wand so they can feel like they're playing too. They have families with very little ones covered!
Is It Fun for Adults and Older Teens?
Yes! We'd go back and enjoy it just the two of us and have a party. Some things are geared towards smaller children, like miniature bowling. Many of the activities straddle all age groups. Like there's more arcade games targeted at smaller children, but there are a handful older kids will love too. But if you love water parks and ropes courses, you'll have a great time! We think it's worth a trip just for the waterpark!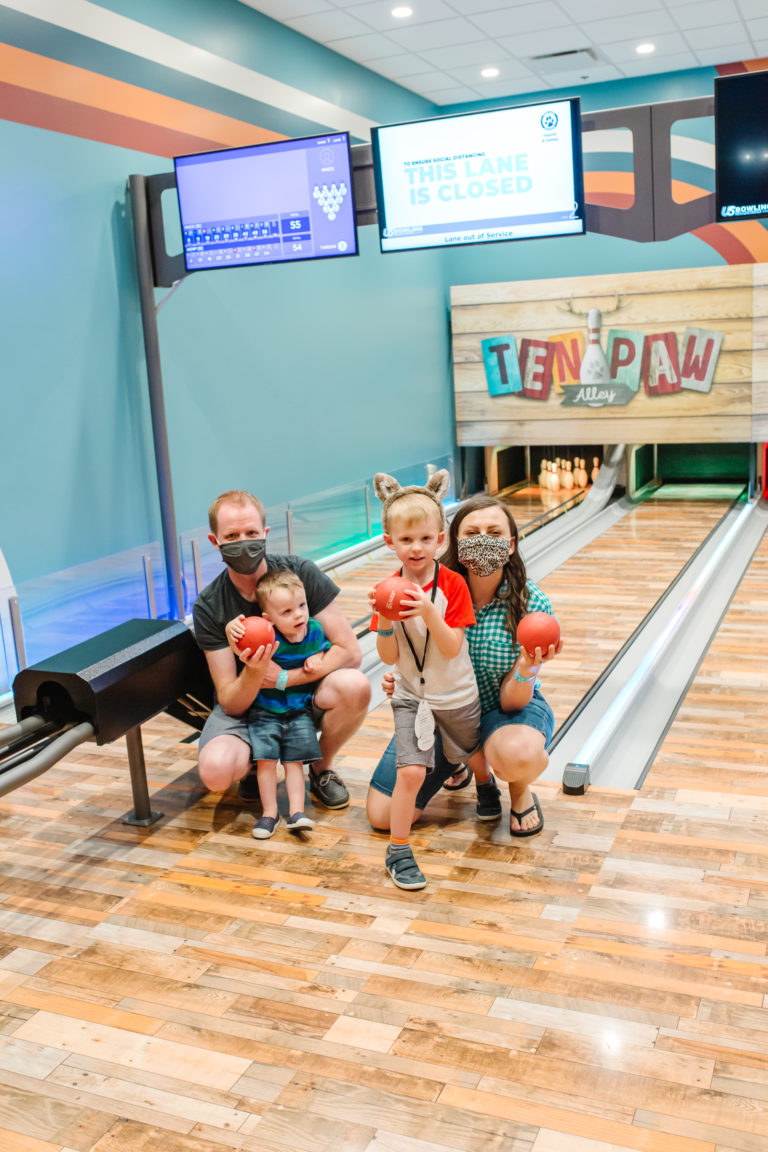 Is The Great Wolf Lodge All-Inclusive?
The short answer is no. Food isn't included, and many of the activities cost extra. However, there's a pass you can add on to participate in all the activities that I cover next. With that said, they often have promos that include more, so watch for those! Many also buy when a Groupon Deal is live, so bookpark/pin this post so you can check when one is!
The Great Wolf Lodge Wolf Pass is about $50-$70 per person and does include all the activities at the lodge. There's a ton of them, and we think it's worth the upgrade for sure!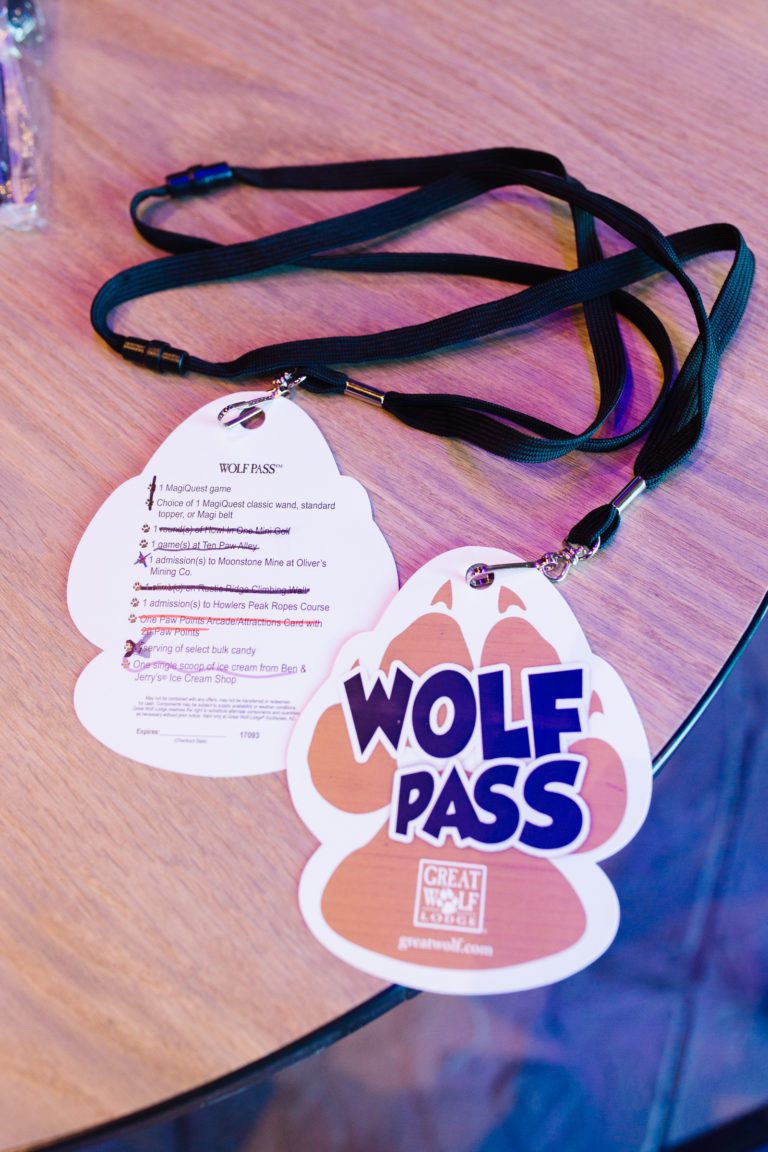 If you book a stay the main attraction, the waterpark is included in your stay. Many families plan the water park only and have a fantastic time! If you're on a budget you'll still have a great time paying just the room cost and planning to pay for meals (which you can leave the resort to do) only.
Is it Worth the Price?
First of all, the price changes depending on the season and day of the week you stay. So keep that in mind, there are awesome deals and even Groupon has specials regularly!
We learned quickly you really get two days worth of fun in one night. You can enjoy the waterpark the day you check-in starting at noon (double-check your location's time). That gives almost eight hours of waterpark playtime! You are also allowed to stay until 8:00 p.m. the day of checkout. So essentially, it's almost two days of fun in only one night. Plus, you can pay a little extra for early check-in or late check-out. We had loved doing late check-out so we could swim all morning and still get a shower before check-out. We then went back and did Magiquest hunts for most of the afternoon clean and ready!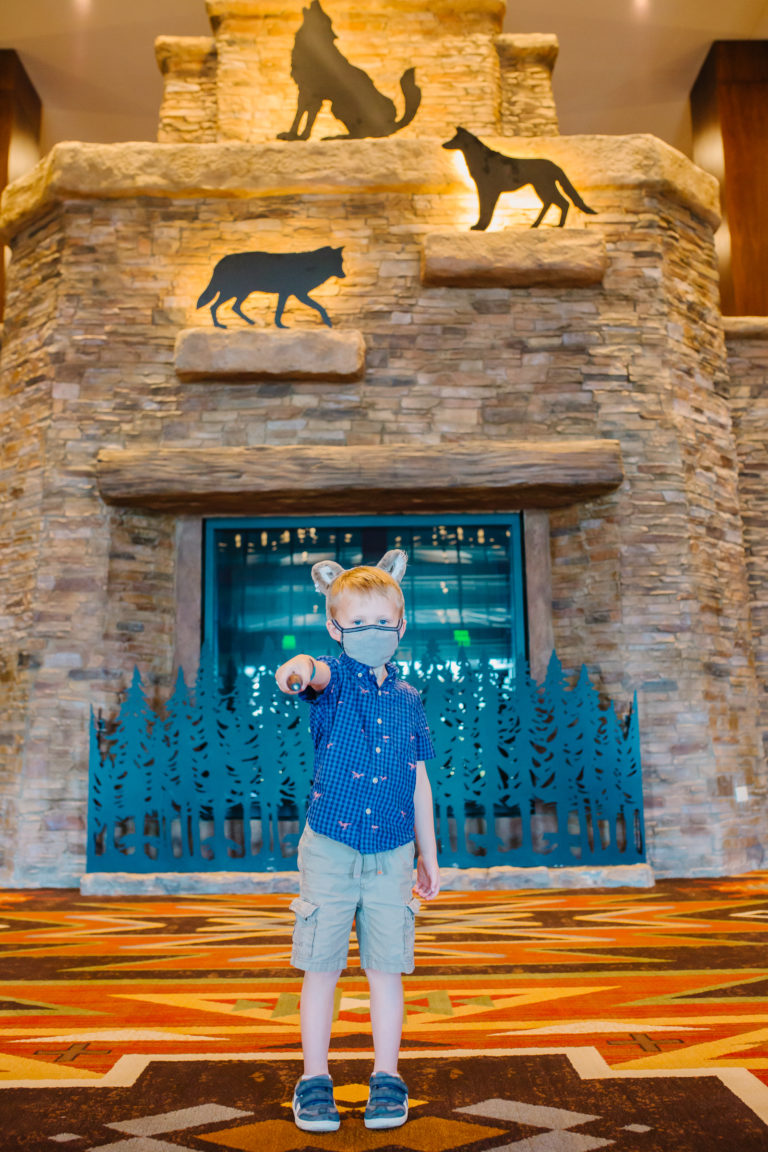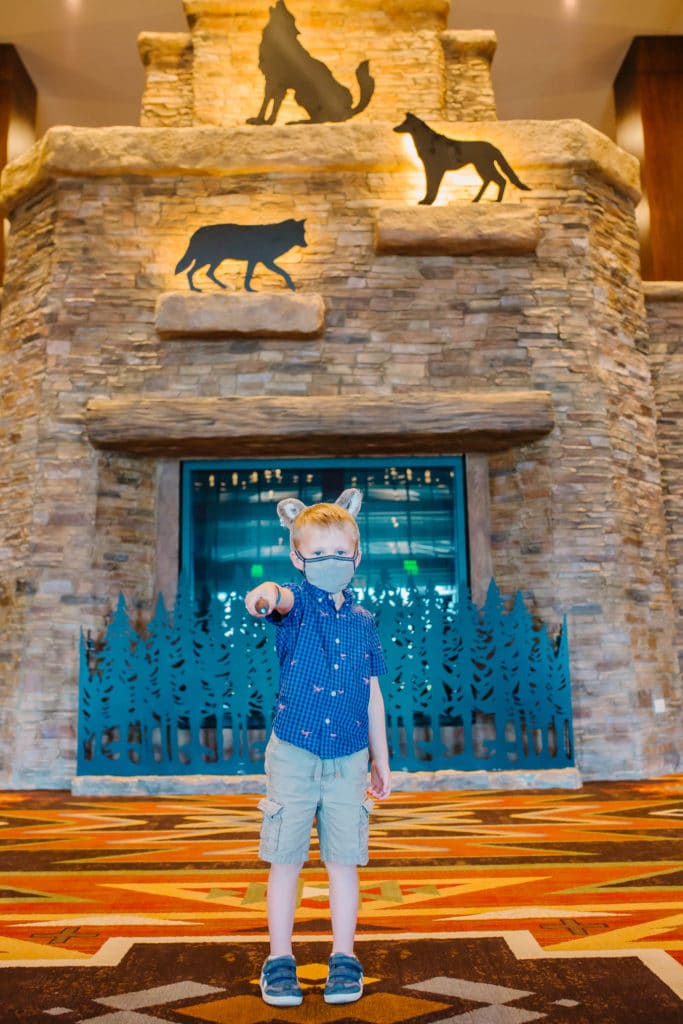 What Was Your Favorite Part?
We all adored the waterpark. It's truly so well planned! The Phoenix sun is no joke, and clearly it gets really cold in the winter and spring. I loved having an indoor area to enjoy! The slides were so fun, and our entire family enjoyed swim time together!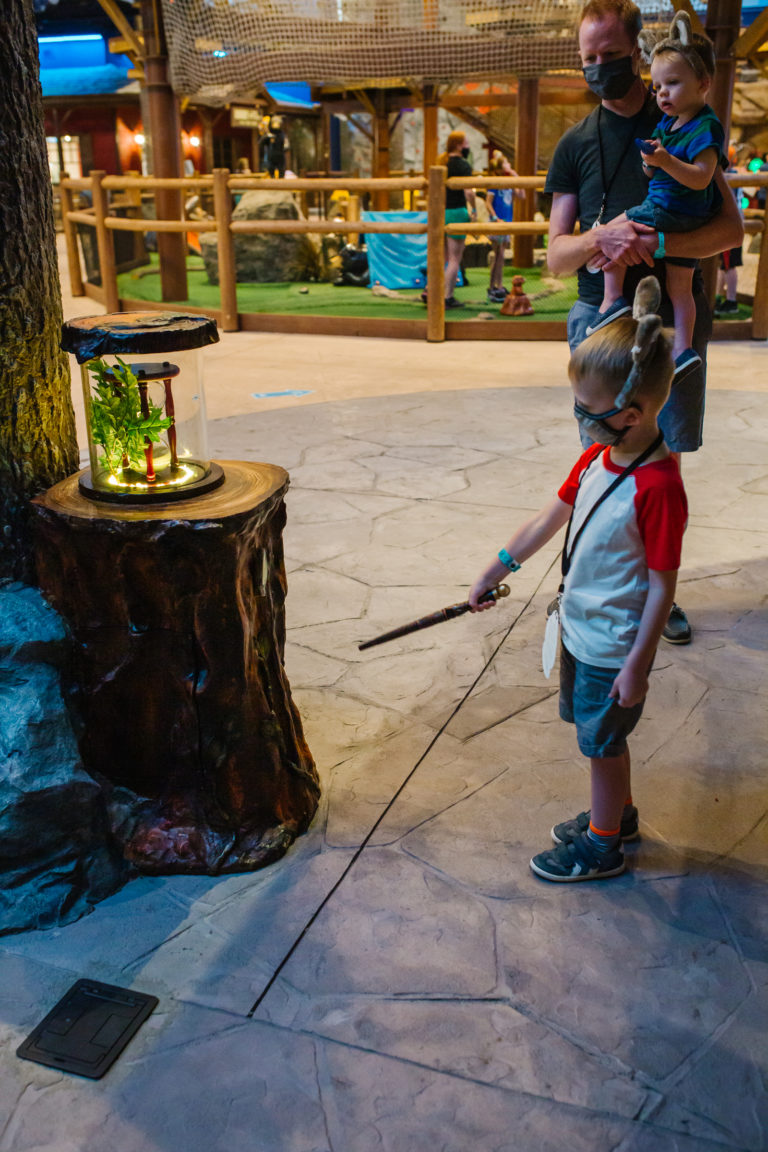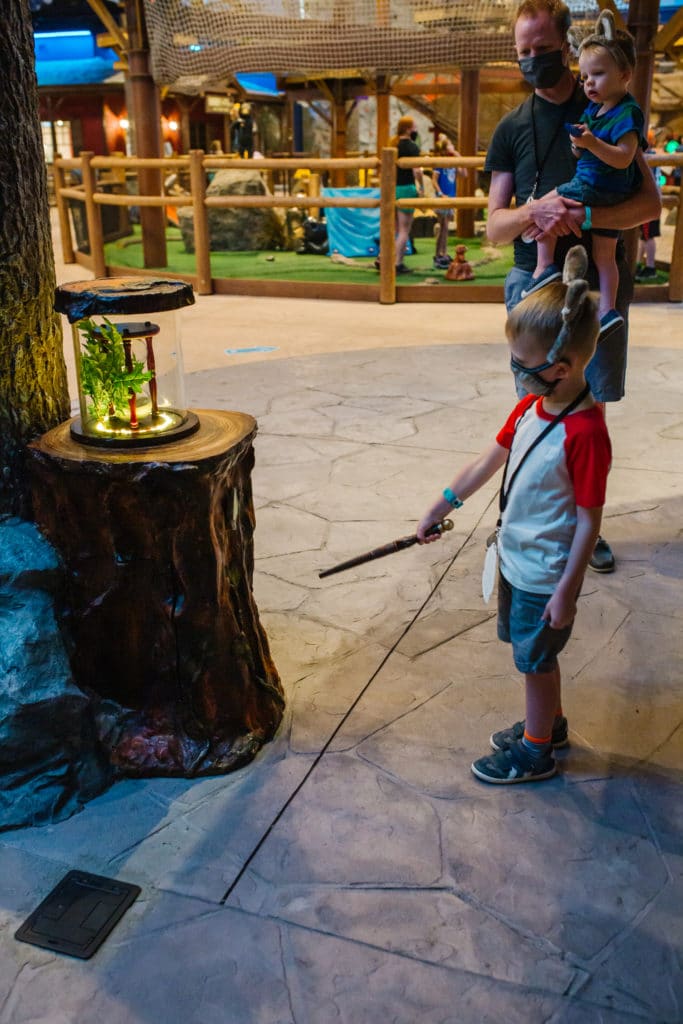 We also really enjoyed the Magiquest game. You can opt for a younger or older version. But essentially the entire hotel becomes a literal magic experience with a wand. You go searching for clues and special locations to wave your wand and collect items to solve quests. They have dozens of them, so it's something fun to do your entire stay that takes hours! Plus, being active and using our map skills indoors was an added treat!
Will You Go Back?
I would be lying if I didn't admit we're planning a family reunion at the Great Wolf Lodge AZ next year! We truly think all our families would love it as much as we do, and we're literally planning a date we can all meet to enjoy this together.
Our family will likely go back with the next deal we see. We truly had one of the best Arizona staycations at the Great Wolf lodge!
Like this post? You may like these too:
25 Beat-the-Heat Summer Activities to Do With Your Kids
Disney Plus Watchlist and Free Printable for Families
Wet 'n' Wild Water Park Family Date
Outdoor Movie Night: A Fun Way to Upgrade Family Movie Night
Get 365 Date Ideas!
We want to help you have the best date nights ever! Grab this FREE printable with 365 date ideas, a date for every day of the year so you never run out of ideas!