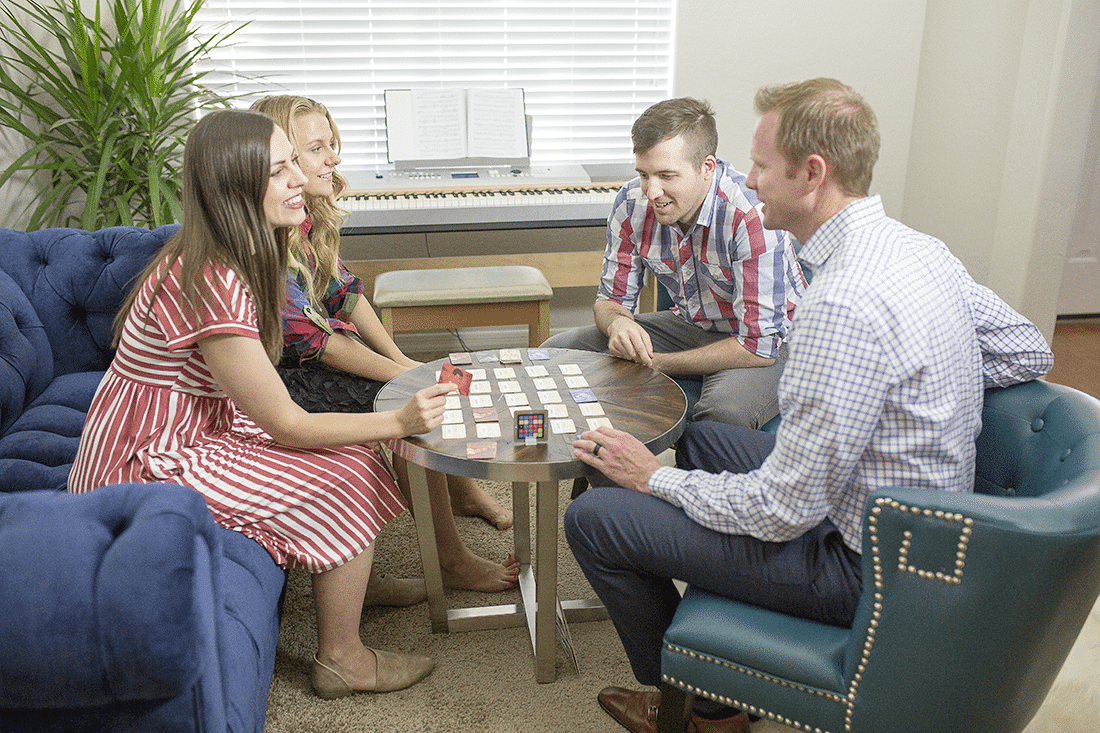 Date Info:
Couple's Game Night
Price: $20 for the game, plus food or drinks
Location: At-home
One of the greatest realizations we've found after becoming parents is the joy of having other couples over and enjoying a double date or group date while the baby is asleep. It forces us to think of a great dinner, or at least treats, get a creative activity together, and bond with some of our favorite people in our home while we save the cost of a babysitter and feel like we've had an exciting night out with friends!
We're always on the hunt for a fun group game perfect for game night, and Codenames: Deep Undercover is the star of this event!
Here's their description, which will do much more justice than mine!:
"The two rival spymasters know the secret identities of 25 agents. Their teammates know the agents only by their CODENAMES. The teams compete to see who can make contact with all of their agents first.
Spymasters give one-word clues that can point to multiple words on the board. Their teammates try to guess words of the right color while avoiding those of the opposing team. And you're also trying to avoid the t assassin which makes it more thrilling and exciting to play!
Codenames: Deep Undercover is an adults-only, mature version of Codenames using the same popular game mechanics, but introduces all-new words, packaging, bystanders, and art. A new twist is added with the inclusion of blank cards, allowing players to introduce their own words to the game. But the premise is the same as the hit family game, the gameplay remains the same, where each team has a spymaster looking at a key card, gives their team a one-word clue and a number to locate their teammate's words."
So we decided to pare grilled pizza and building our own individual pizzas felt like the right way to start the night off and build trust before we set the stage to try to compete and turn into Spymasters. I love making my mom's recipe and firing up the grill for a quick cooking pizza with amazing flavor and easily customizable flavors everyone loves. It's also a fun social event to hover over the grill and form an assembly line to get the pizza together in time quickly.
We like to eat dinner first because my friends and family get a little serious about games, and no one is willing to take the time to get the much-needed nutrients in the name of competition! Even though this pizza is excellent cold, we went with fresh and warm first, cleared the table, and set up the table for a serious game night.
Which made us laugh, and think, and get a little adrenaline rush, which is always a good thing. It's so funny to see what words others think of as synonyms, and with a few adult words mixed in (but you can easily take those cards out if you're sensitive to it) it makes for an even more hilarious game!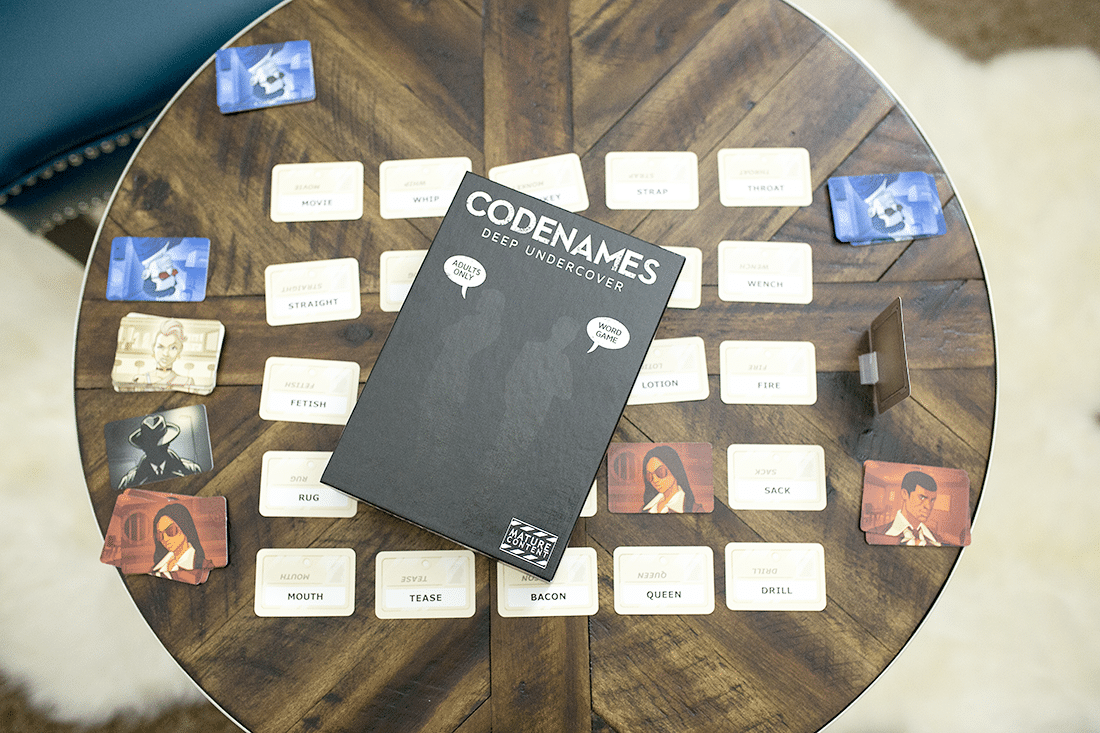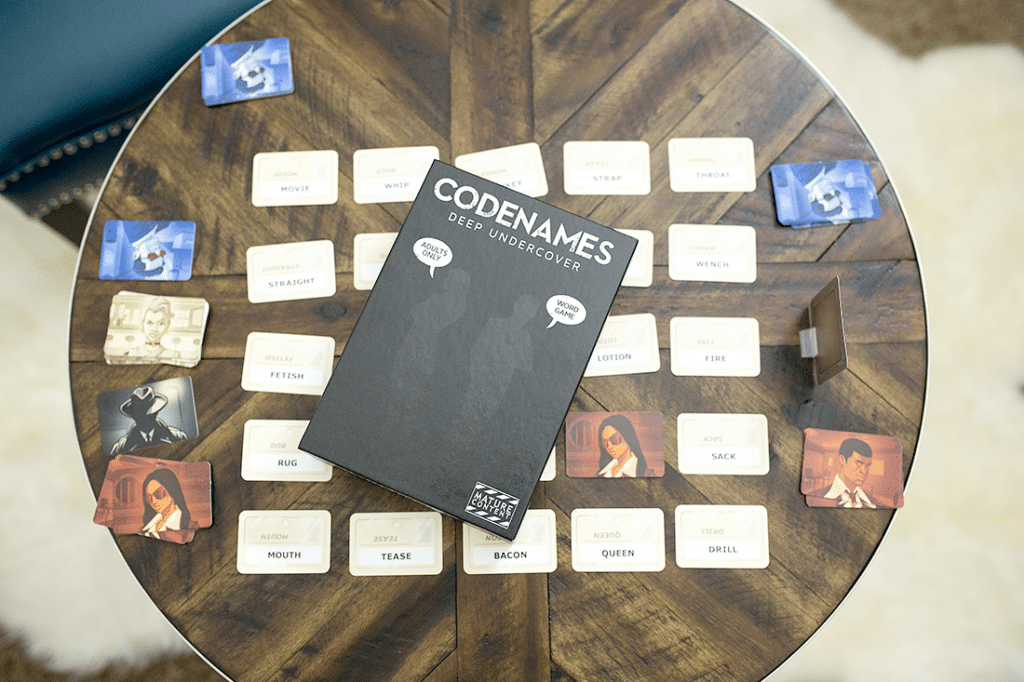 If you're a fan of game night, a parent who wants to save the babysitting budget, into quality time, and you like laughing, I'd definitely recommend checking out Codenames: Deep Undercover, which you can easily find at Target, and it also happens to be the cheapest at Target. 🙂
Get 365 Date Ideas!
We want to help you have the best date nights ever! Grab this FREE printable with 365 date ideas, a date for every day of the year so you never run out of ideas!