Honey Mustard Ham and Swiss Panini Recipe
This easy dinner in under 10 minutes is sponsored by Eckrich Deli Meat.
I'm sure every mom in America has seen the meme with the woman thrown across a chair in despair with the caption "Why do they want dinner EVERY single night!" It's hilarious, and at times, it's all too relatable.
We're big fans of eating at home during the busy weeknights so we can go out for date night on the weekends. Often, that means something quick and easy. When those quick and easy meals come together to taste like you've had a gourmet delivery, I'm even more enticed! That's why we always have a secret dinner item that we can get together in minutes with ingredients we typically have on hand.
Easy Dinner In 10 Minutes or Less
My friends, I am talking about bringing a little bit of Italy home and having paninis for dinner. It just takes a quality bread, a sauce of your choice, a veggie or two, your favorite cheese, and some delicious, quality deli meat and you're set!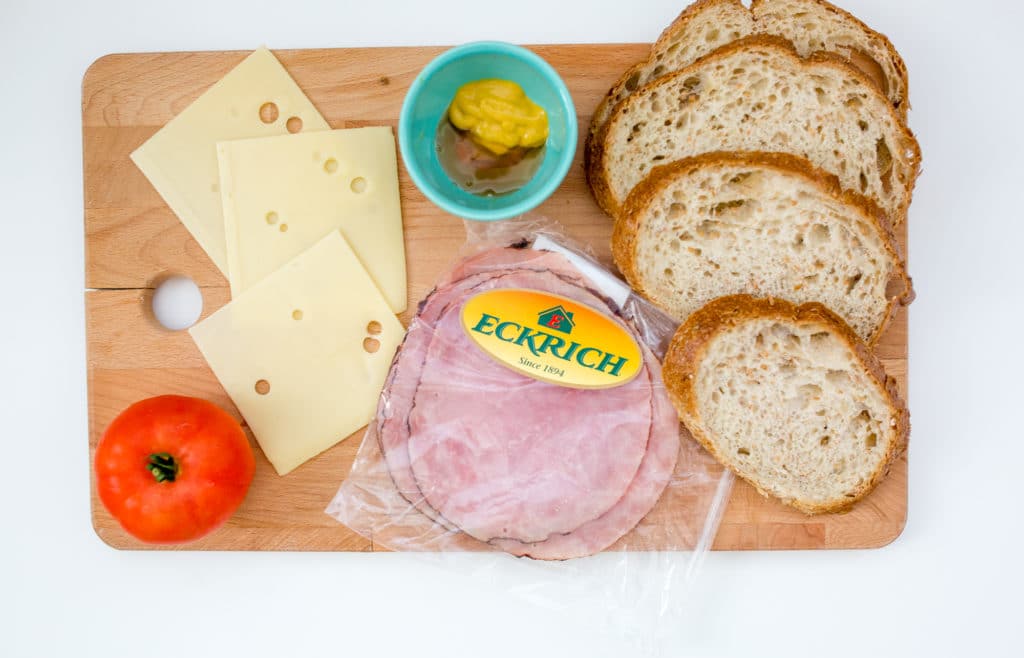 I love Eckrich deli meat– it's top choice for a family dinner! And if you have no plan when it's dinner time, it's no problem when Eckrich deli meat is handy in your kitchen. Always gluten-free and great quality, and you can find it at your local Walmart deli counter.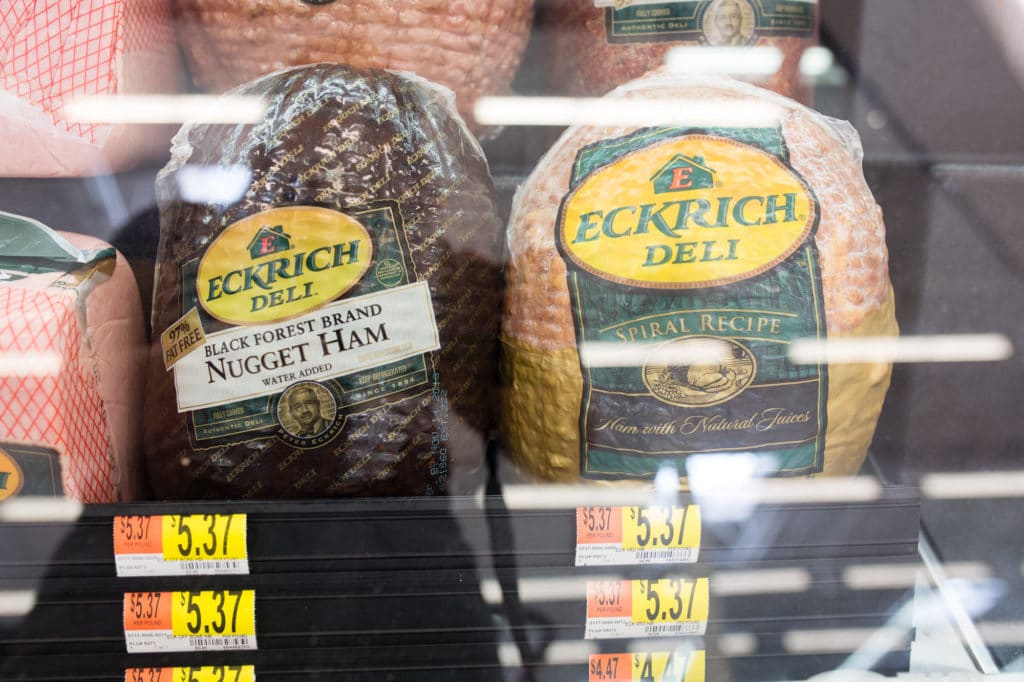 Eckrich Deli Meat offers a wide range of products and variety to mix up flavors. For this specific recipe, I love the Eckrich Virginia Baked Ham: it has just the slightest sweetness, and is baked to stay wonderfully juicy.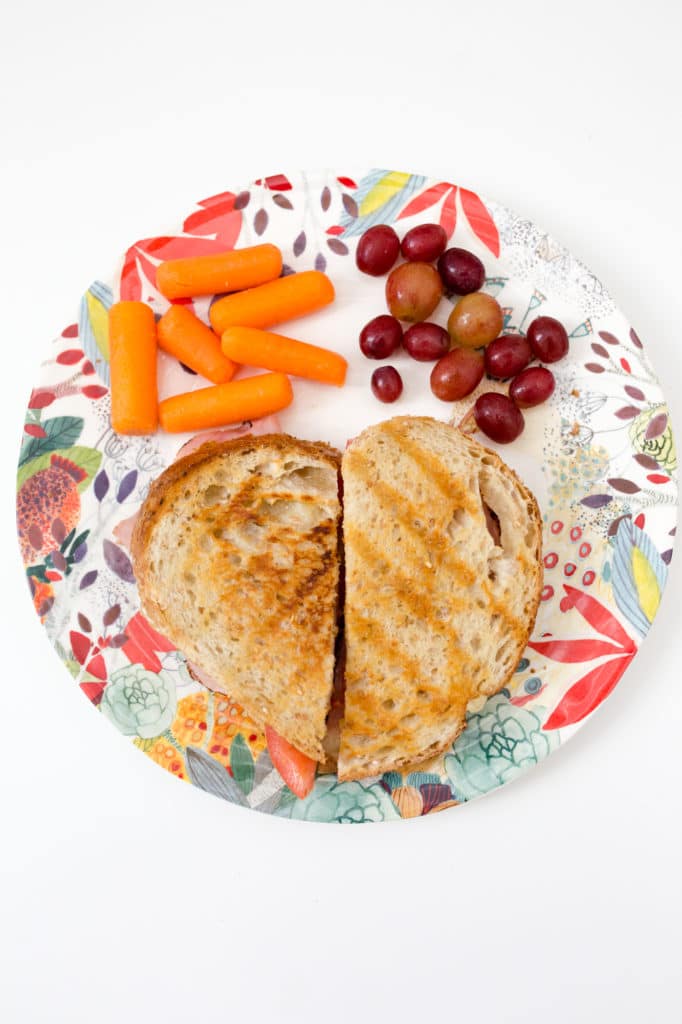 Honey Mustard Ham and Swiss Panini Recipe
1 lb. Eckrich Ham in your favorite variety.
A loaf of bread. I like to go more high-end and get a bakery loaf in a sourdough, but anything you have on hand will do!
Sliced Swiss cheese
1/4 cup yellow mustard
1/4 cup honey
fresh tomato slices
softened butter
Ham and Swiss Panini Recipe Directions:
First, mix the mustard and honey together in a small bowl to create honey mustard.
Butter the bread for grilling the paninis. I like to butter the sides, then stick the buttered sides together and assemble the honey mustard, Eckrich Ham and Swiss panini on top. It makes it easy and efficient, and I know which match belongs to each piece of bread!
I start with the honey mustard and spread it on one slice. Next comes the tomato slices, then the cheese, then the Eckrich Ham. Top it all off with the last piece of bread, and you're all set for grilling!
How to Make a Panini
I've always wanted a panini press, but my practical side won out and saved the kitchen space forgoing this purchase. It's really easy to make these on a griddle! Treat it just like a ham and cheese grilled cheese sandwich. We actually love to make it on our small, electric indoor grill. It's easy, it presses like a fancy panini press, and we can do three at a time quickly.
It only takes about a minute or two on each side. Cook until slightly crispy and serve immediately.
Enjoy!
Get 365 Date Ideas!
We want to help you have the best date nights ever! Grab this FREE printable with 365 date ideas, a date for every day of the year so you never run out of ideas!