How to Get Baby to Sleep in a Crib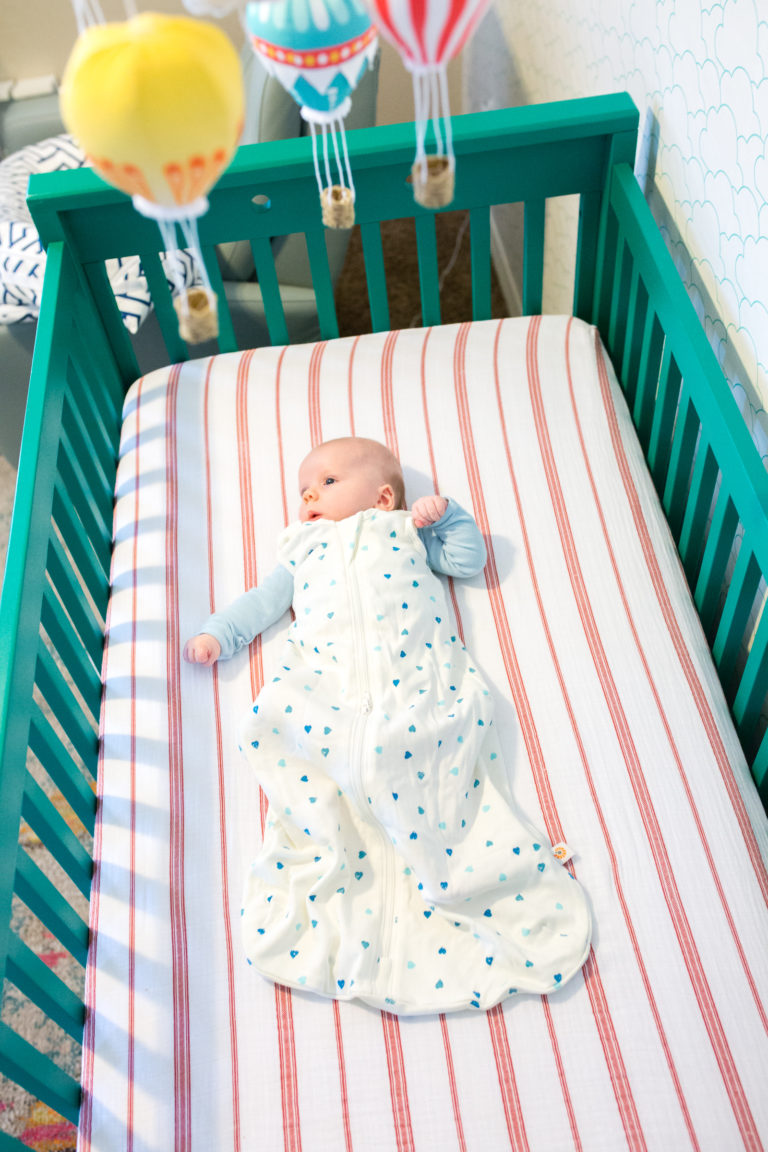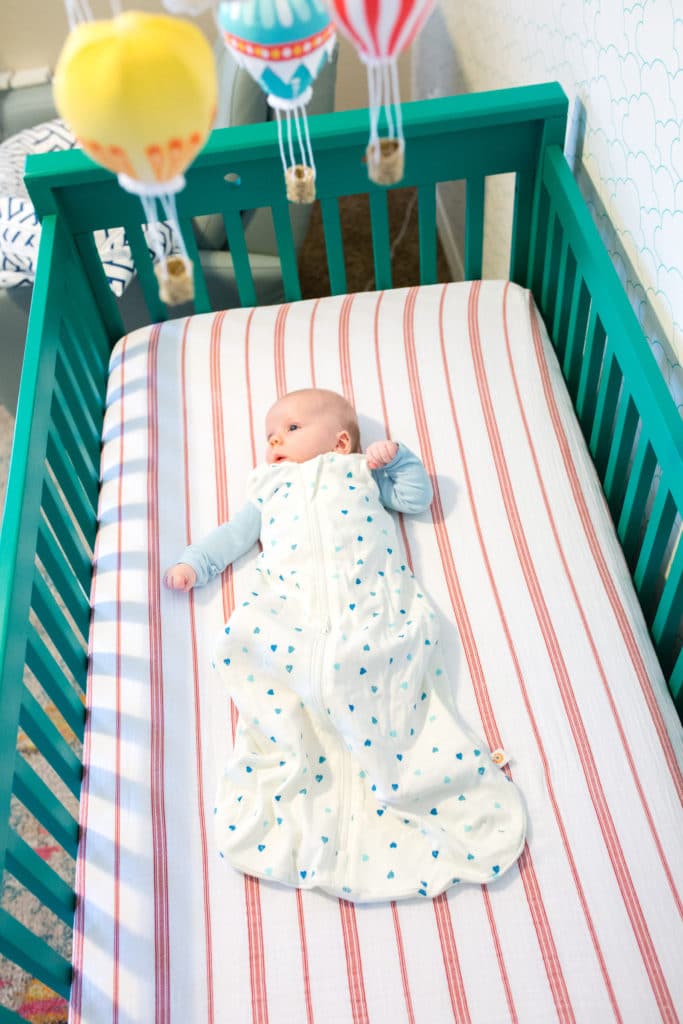 This is post is sponsored Ergobaby, but all thoughts and experiences about getting a baby to sleep in a crib are my own!
We did everything wrong with our first baby. Okay maybe not everything; he's still alive and seems like a happy child. But truth be told, there was little sleep in our house that first year. He didn't seem fond of it at all, and I wondered often what to do and how to get baby to sleep in a crib.
It took about six months for us to start asking around, learn about sleep training, and really practice the art of being consistent. When we found out we were expecting baby number two, we felt much more prepared to sleep train and get the baby to sleep in the crib pretty early on.
How to Get Baby to Sleep in a Crib
Set up the right environment. Check your crib must-have items. This list is short and simple. You really need a mattress and a crib sheet. A protective mattress pad is fantastic too. I'm a big believer in checking fabrics and making it breathable and comfortable for baby. Those three items set up the perfect environment that's inviting to the baby.
Keep the crib safe! Above everything else follow the guidelines to keep the stuffed toys and blankets out. I know they are cute, and I know they are cozy, but I'm a firm believer you can get your baby sleeping in the crib without them. We've experienced this! Keeping baby safe and well by not adding risk is always the best idea.
Help baby feel cozy. I absolutely love using an Ergobaby Classic Sleeping Bag! Baby is safe without extra fabric, and stays cozy in an ultra-soft sleeping bag that's breathable and made of 100% premium cotton. The shoulders are adjustable to fit just right as the baby grows, and the two-way zipper allows for easy diaper changes and dressing.
There's even a seat belt slot for easy travel in a stroller or car seat so you can use it on-the-go and not just for the crib. But I love it for the crib because it helps…
Set up a routine. Does baby know it's time to sleep? We do bath time, story time, feeding time, and then sleeping bag time! I love how baby learns that once the Ergobaby Classic Sleeping Bag is zipped, it's bedtime. It sets a routine and signals it's time to sleep. We finally clued into this with our first, and he started going down in less than a minute knowing a zip and a pacifier meant it was bedtime. Routines work, and baby knows it! This trains them to love their crib and fall asleep.

Be consistent. I hear a lot of people say they try to put the baby down and they instantly wake up. I have some sympathy for the baby here. I never sleep well in a new place either. It takes a few nights for me to be used to my new environment, and eventually, my body gets it. You may need to have a few rough nights but keep sleep arrangements consistent. This is key when learning how to get baby to sleep in a crib.
Do you have anything else that worked for you? We've been blessed with two crib sleepers due to our preparation and the tips above. But we'd love to hear if you have any other tips for how to get baby to sleep in a crib!
This is a sponsored post written by me on behalf of Ergobaby.
Get 365 Date Ideas!
We want to help you have the best date nights ever! Grab this FREE printable with 365 date ideas, a date for every day of the year so you never run out of ideas!