All American Rejects Concert Date Night
All American Rejects Tour Date Night Info
Date Idea: All American Rejects Tour: Concert Date Night
Location: This one was held in Tempe, AZ and put on by Four Peaks
Price: Check your local venues options, most throw-back concerts are around $20 per person
Website: All American Rejects Tour Website, and Four Peaks Events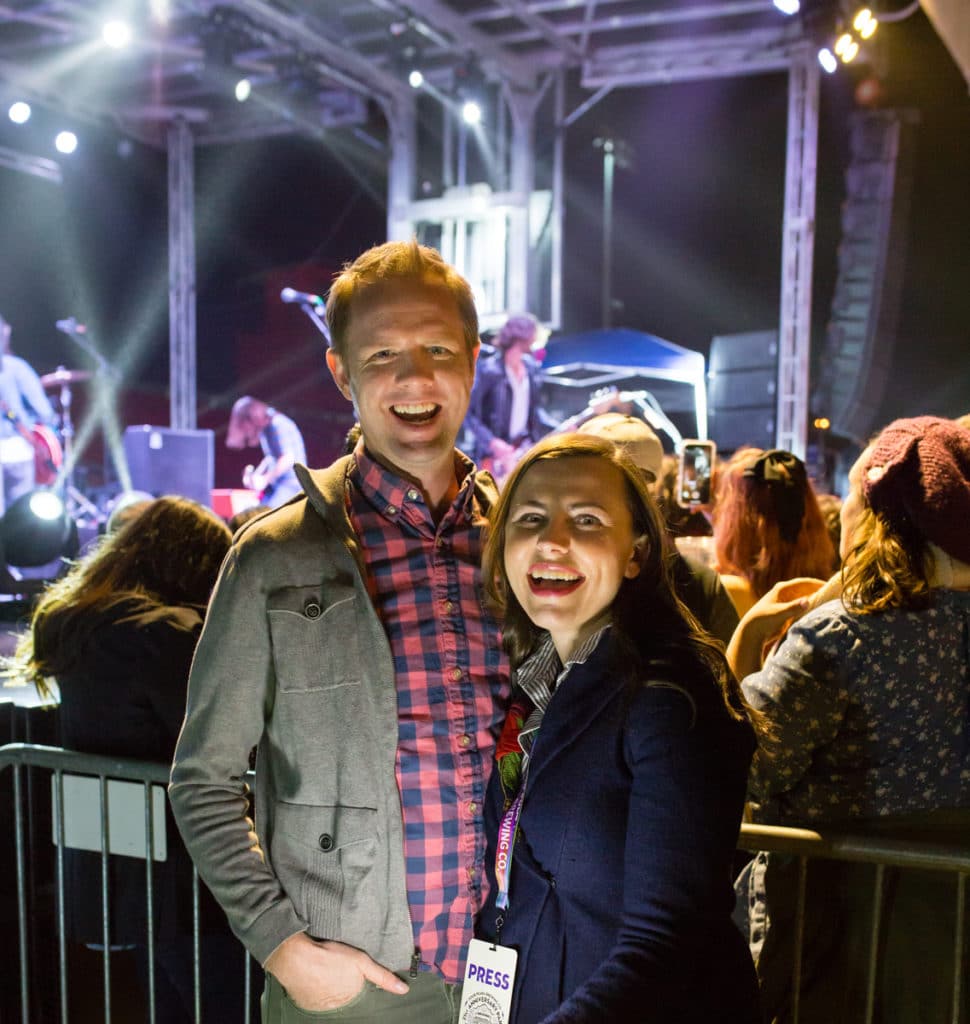 It's time we out ourselves as children of the early 2000s. And by children, I mean teenagers and college students. It was a day when emo punk reigned supreme. Alternative rock was king. And The All-American Rejects could choose any band name without fear of how long their handle on social media would be.
They had so many hits. Also, The All American Rejects Tour was typically part of large festivals that you knew you'd rock hard at. So when we were invited by Four Peaks, a local AZ Brewery who hosts concerts and many cool community events, we knew we were all in.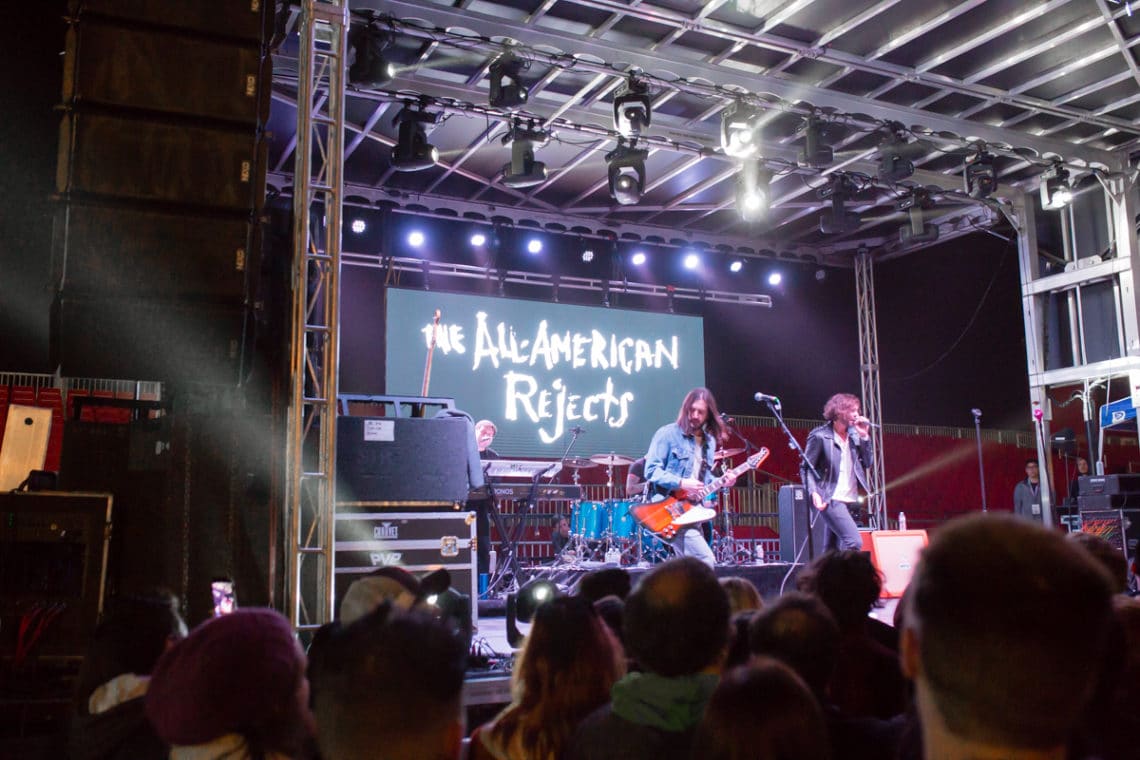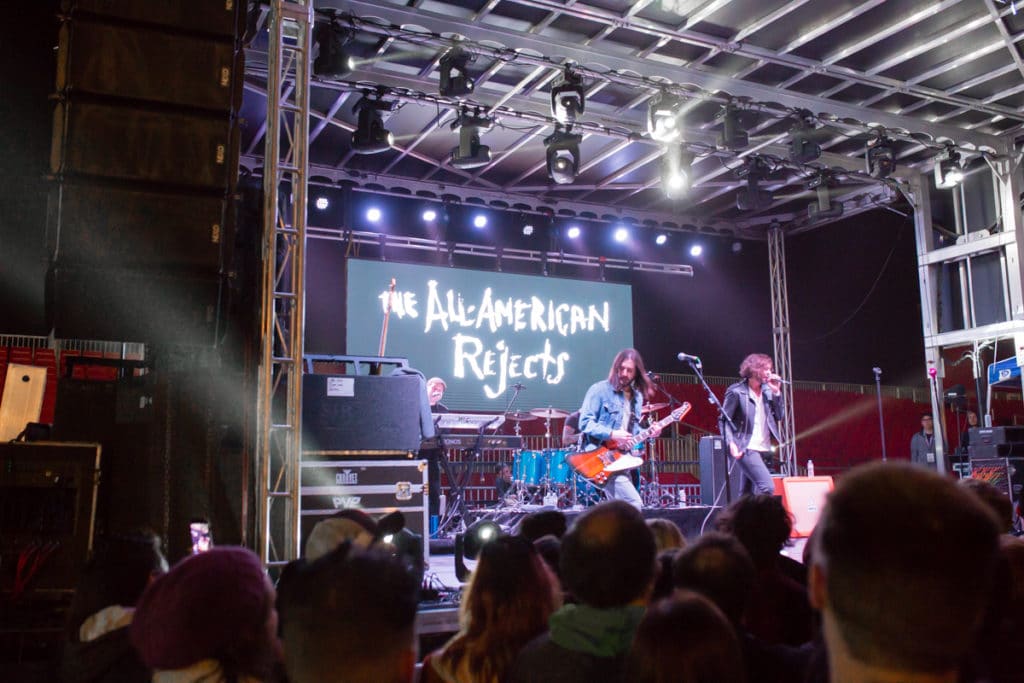 All American Rejects Tour
Little did I know that meant a few songs into the concert and moshing around that we'd find ourselves right next to the press area with a press badge. We enjoyed some close up viewing. I enjoyed the moment a security guard asked if I'd like to come up to the stage to photograph the band. Yes, yes, I would.
Hello Tyson Ritter!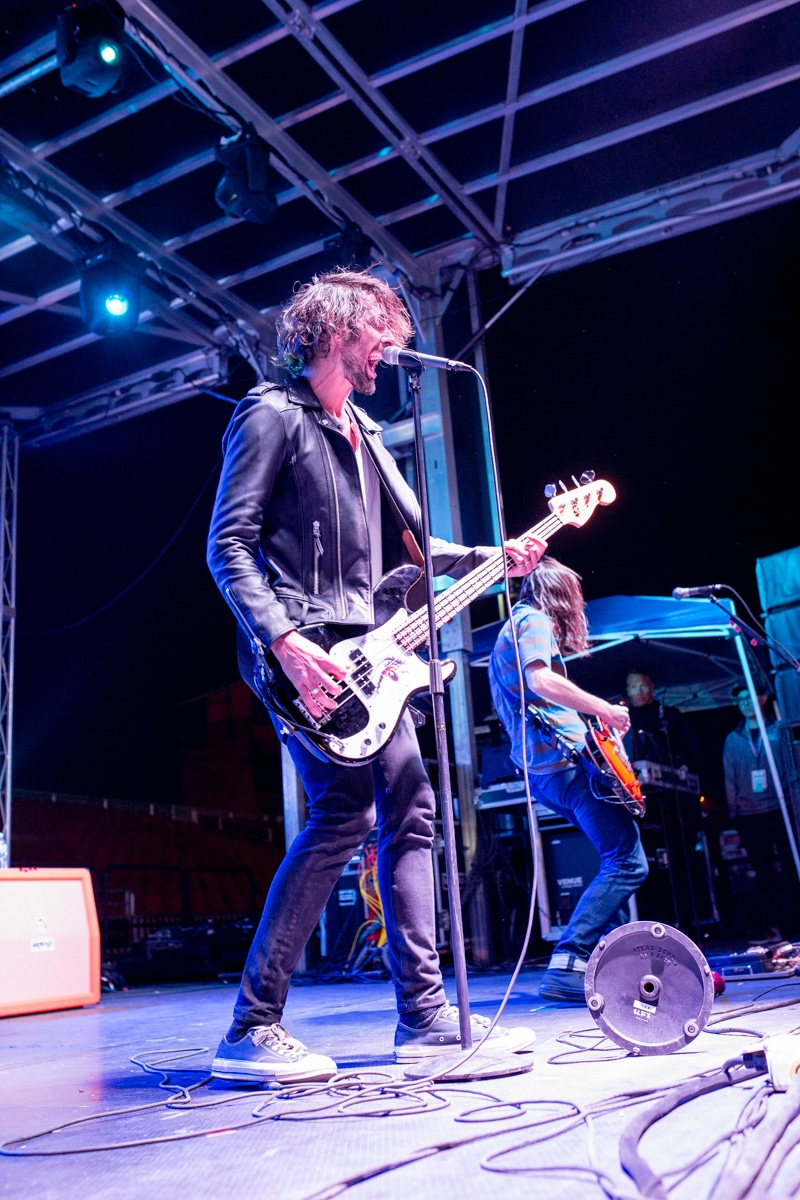 I mean I was even close enough to capture the hair flip. When the hair flip is this intense, you know you've entered true alternative rock status. Tyson has it down to an art!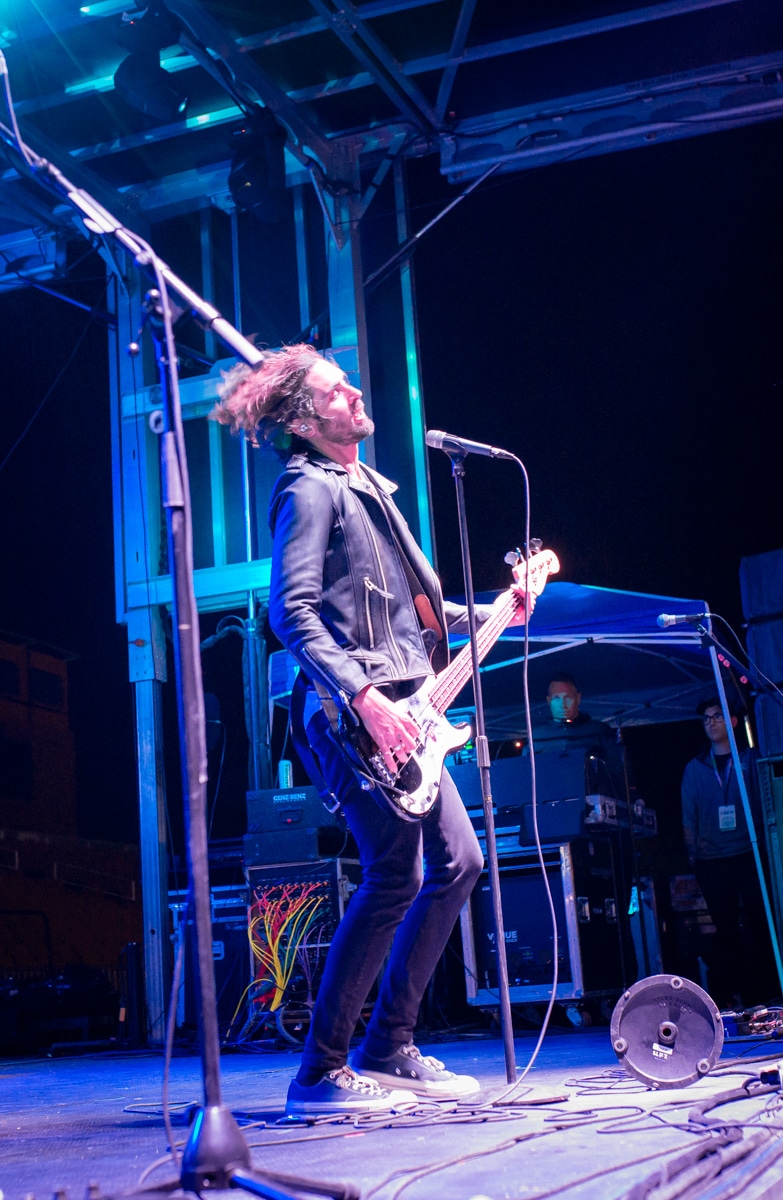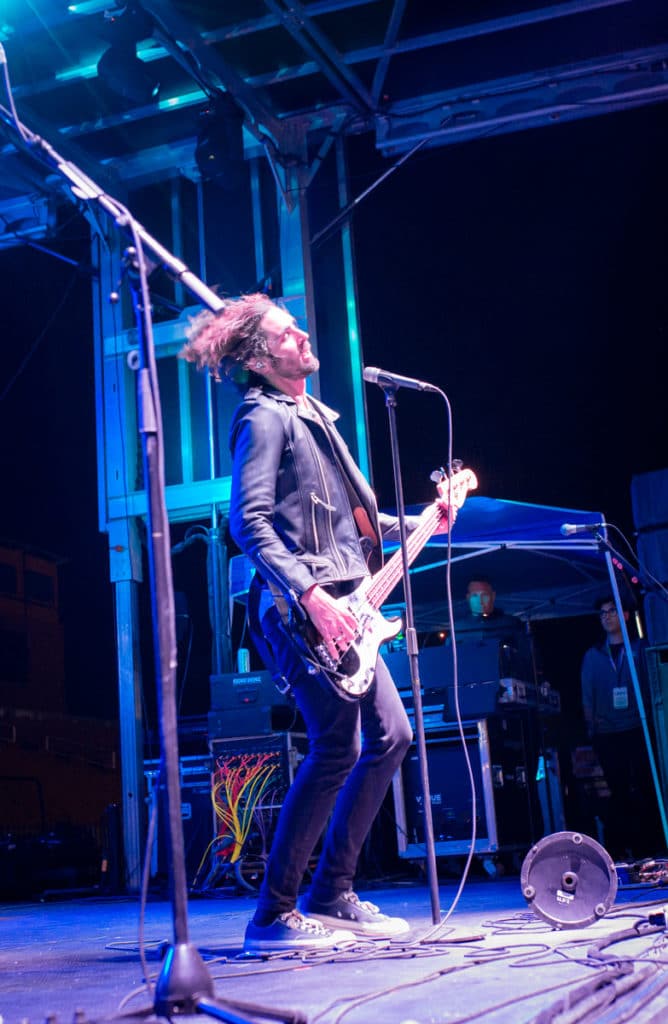 Can I tell you what made this concert really incredible besides the amazing opportunity to see an artist closer than I've ever seen one before? This was our first night on the town for more than an hour without the baby. We've had to get pretty crafty with date nights in and micro date nights as parents with a newborn. As much as I love a good date night in without a babysitter cost, we really believe in going new places and trying new things together.
Rock Concert Date Night
Going to a concert we've never been to together and also channeling our former teenage selves was such a thrill! We got to rock hard, laugh at all the 2000's jokes Tyson Ritter made on stage, and just remember a time when we went to concerts long before we had children.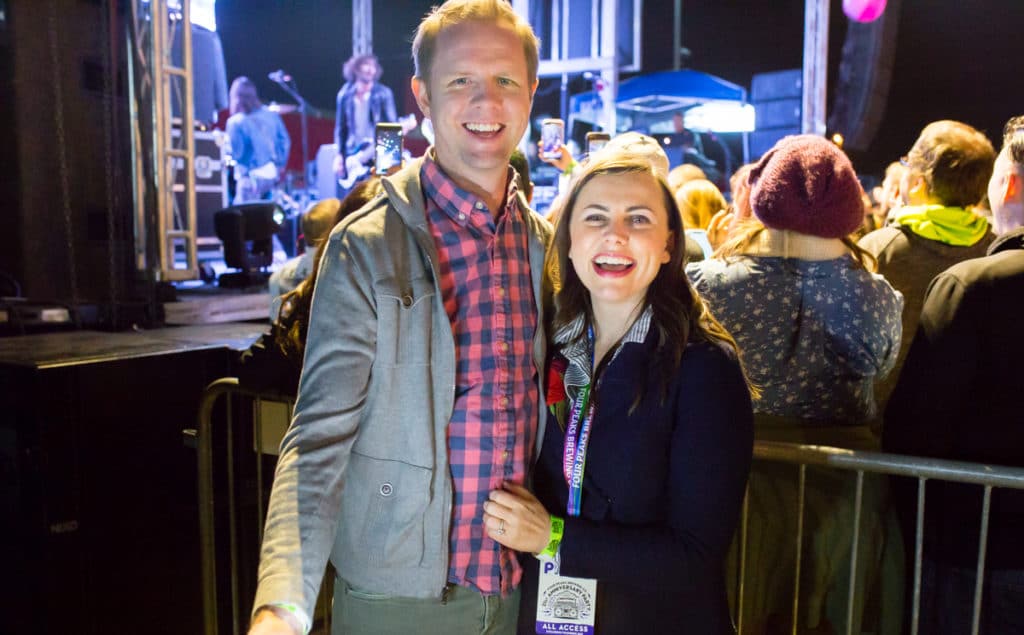 For parents of two kids who feel like time evaporates before our eyes and there's never enough of it in a day, it was extra magical to feel like we had a date night that took us back in time for a few hours.
I love that we resolved to keep ourselves young and always attend rock concerts. We may bring earplugs and leave before the encore so we can beat traffic to alleviate the babysitter sooner. But, we can still find those dates that make us feel young and alive even as we age!
And just standing by this guy with my only concern to be his date and have a great time out on the town is just about my favorite thing. It feels so good to be getting back to our norm after welcoming a baby!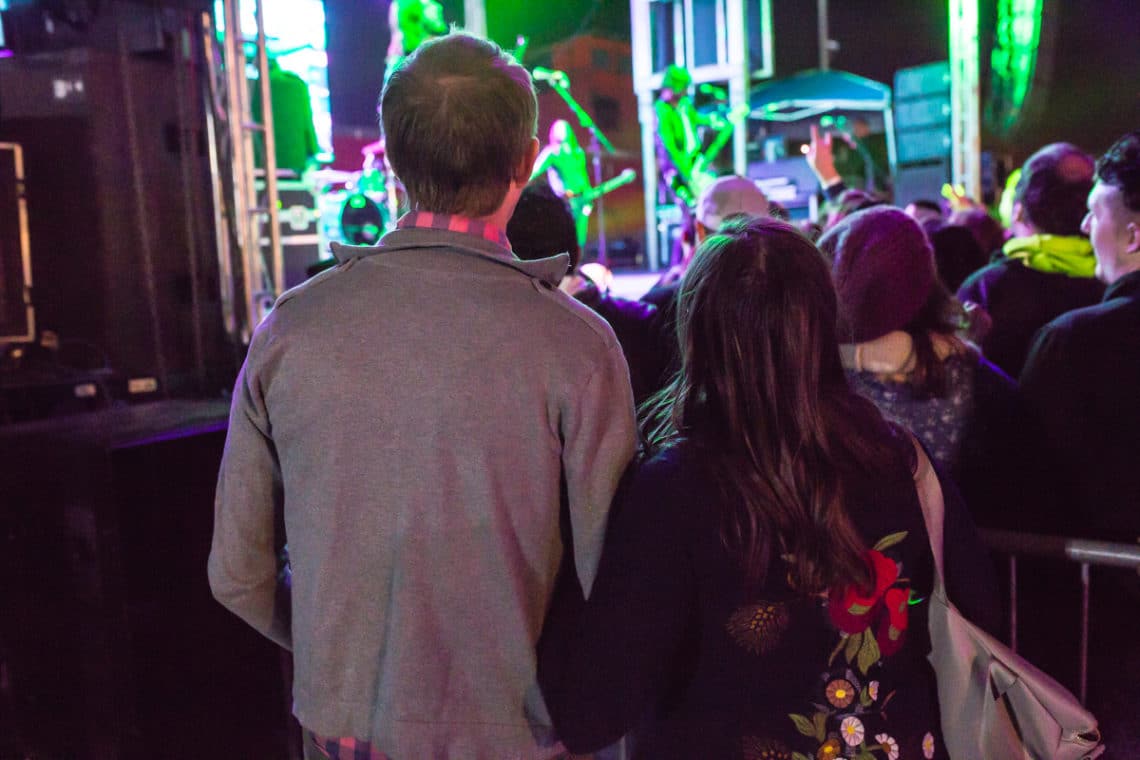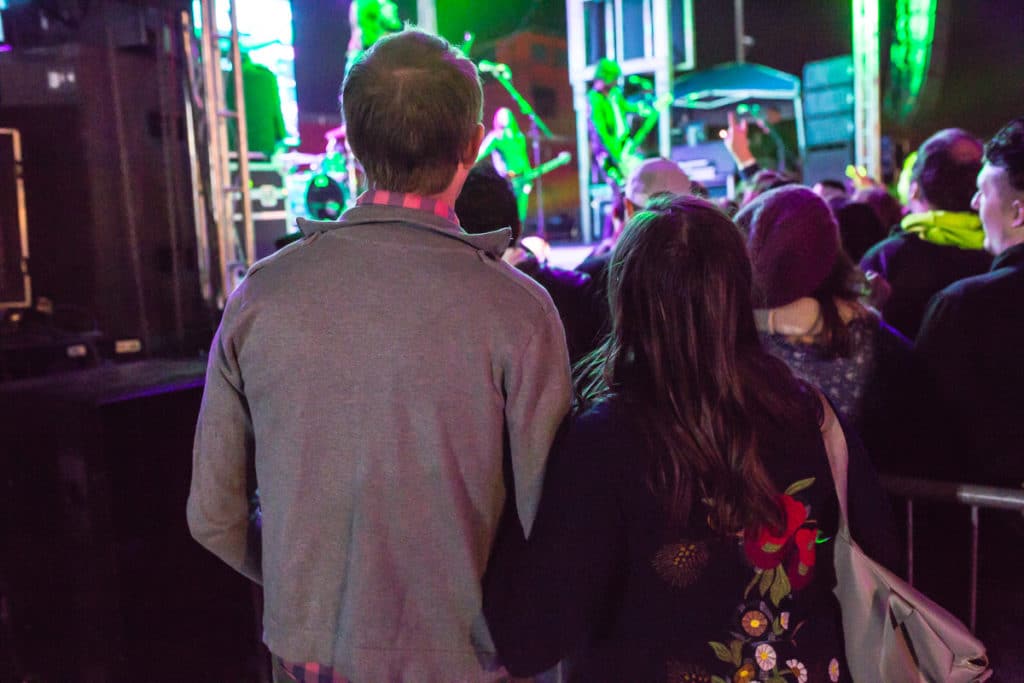 Like this, All American Rejects concert post? You may like these posts too:
Concert in the Park (Free Date Idea!)
Muse: The 2nd Law Concert
Get 365 Date Ideas!
We want to help you have the best date nights ever! Grab this FREE printable with 365 date ideas, a date for every day of the year so you never run out of ideas!