Birthstone Necklace for the Modern Mom
This post is brought to you in collaboration with Amazon Handmade.
For my first Mother's Day, Jacob gave me a personalized gift that I've loved and cherished since the day he gifted it! After so many years of infertility, motherhood was so close to my heart, and he wanted a necklace that reflected that. He found an artist who made personalized metal stamped necklaces with your child's name and a charm with their birthday. I adored it, and wore it almost every day!
Mother's Birthstone Necklace
When you have another child, it's definitely time for a new necklace to help capture the sentiment of all your children. I asked if I could give some input into a Christmas gift for me this year, and I requested a birthstone necklace. Not just any birthstone necklace, but a modern style with personalized touches that made it feel like a birthstone necklace for the modern mom.
I'm so excited to share a sneak peek of what will be in my stocking this year. I'm even more excited to tell you where we got it, and how quickly it arrived!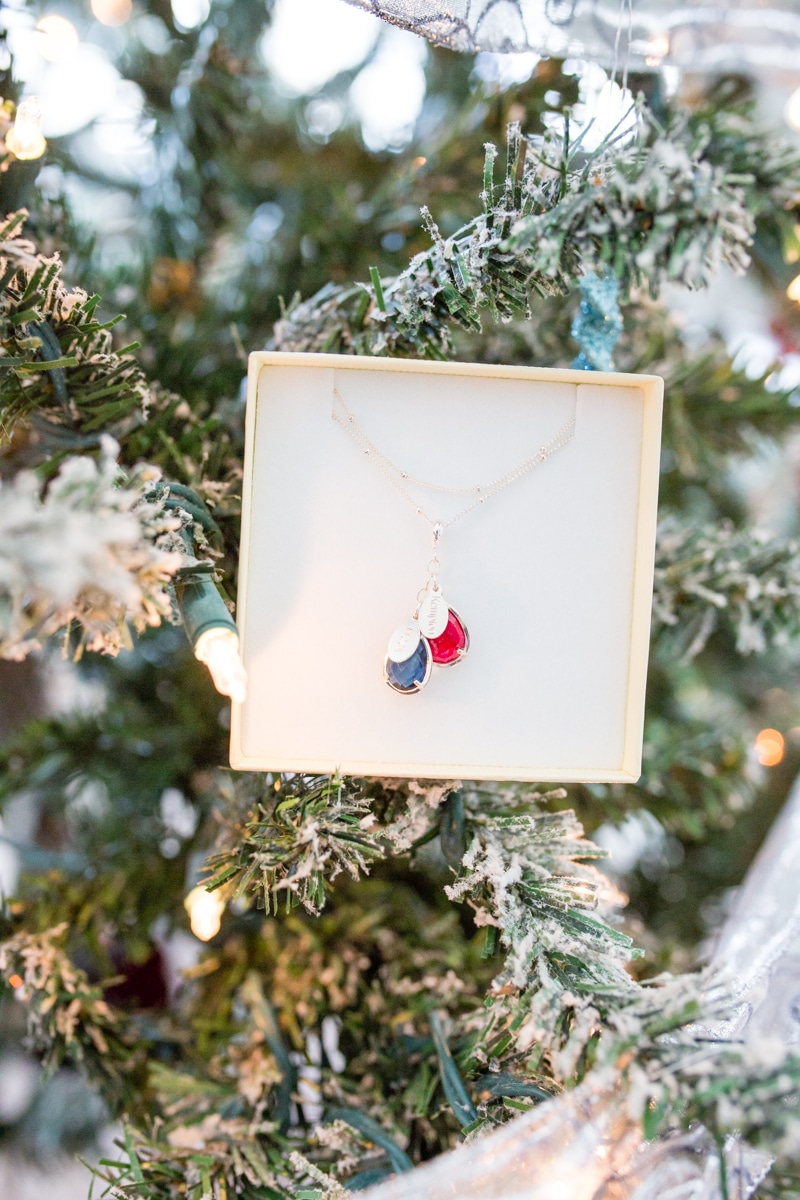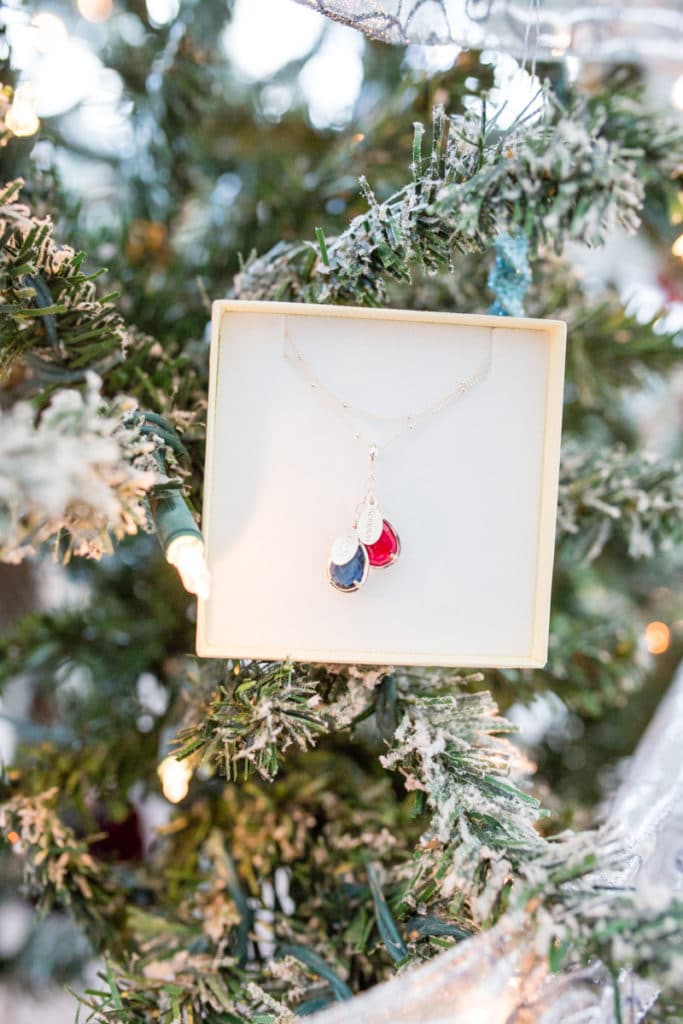 I love that this one feels like a modern mom's birthstone necklace. It's minimal and beautiful, and the stones and metal combination options make it perfect for any mom's taste. It was easy to search and find just what we wanted, and even easier to order it and get it in under a week!
Have you heard of Amazon Handmade? Amazon Handmade brings everything customers love about Amazon and combines it with handcrafted, unique gifts while supporting small businesses. We're talking diverse giftable customizable items with Prime two-day shipping! More than 50% of their selection is customizable and made-to-order. That means you can get a personalized gift fast! It just took the time to create the customized piece (it was about 2-3 days for ours!) and two-day shipping.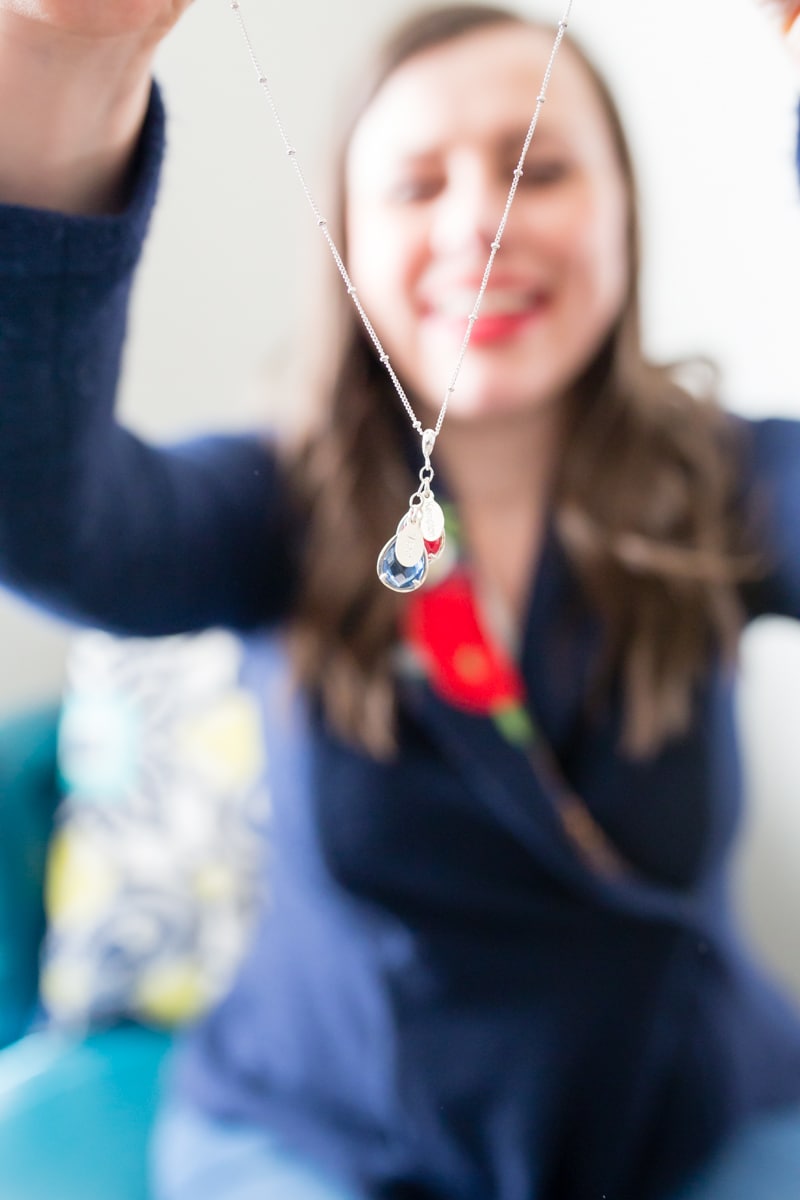 Birthstone Necklace
I really love this piece that reflects the birthstones and names of my little boys. It's close to my heart, it's high quality, and it's something I can wear and treasure every day!
Amazon Handmade has so many amazing jewelry options, but tons of other goodies too! I'm eyeing several toys for my children. I love that I can get artwork. It's such a great place to find those handmade items that you'll get in plenty of time for Christmas (or Mother's Day, or any other holiday you're shopping for).
And from November 15th to December 31st Amazon will have certain items on promotion for Prime Members at 20% off, so check out the awesome deals this holiday season while you're shopping handmade!
Get 365 Date Ideas!
We want to help you have the best date nights ever! Grab this FREE printable with 365 date ideas, a date for every day of the year so you never run out of ideas!