Valentine's Day Couple Outfits
If you're ready for that perfect Valentine's Day date night, or just a romantic evening with your bae, here are 14 perfect Valentine's Day Couple Outfits perfect for any Valentine plans!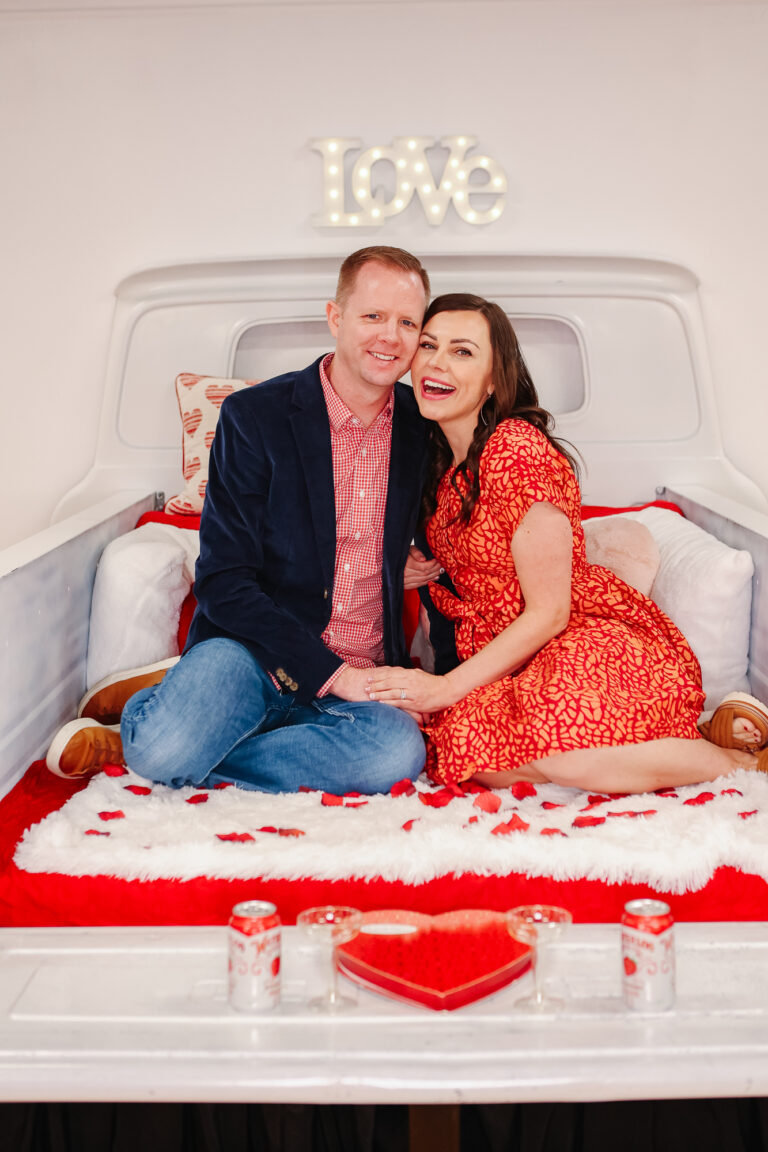 Valentine Couple Outfits
Formal and Polished

Suit and tie and cocktail dress

Sleek and Sexy

A great dress or pantsuit, dress pants, and a collared shirt for him

Cute and Dressy

Pink or red dress and a button-down shirt with a sports jacket

Dressed to Impress

Dress you feel great in and a button-down shirt and jeans

Dressy Casual

Sweater and skirt with a button-down shirt and jeans. It's a hard combo to beat for the cute, cozy, and staying warm factor.

Festive and Date Night Ready

Festive sweater and faux leather leggings with jeans and a button-down

shirt for him

Blazer and t-shirt with jeans, dress shirt and jeans for him. You'll both feel comfortable and a little dressy ready for any Last Minute Valentine's Day Date Ideas.

Casual Couple Valentine Outfits

Festive Fun

Red or pink top with jeans for both parties

Date Night Ready

Date night top and a polo shirt with jeans. If you need some date night outfits inspiration, check our date night fashion!

Wear Your Heart on Your Tee

Couple-themed shirts with jeans are always a cheesy and fun way to do Valentine's Day Couple Outfits. We saw so many Disney-themed couple's shirts while attending Disneyland Sweethearts' Nite. It had me inspired to go a little cheesy and find a coordinating set of shirts to wear together.

Matching Couple Outfits for Valentine's Day

Once again, I'm going to thank Disneyland Sweethearts' Nite for opening my eyes to how many ways couples rock Matching couple outfits for Valentine's Day! I teased Jacob he clearly isn't as committed as the men wearing hot pink tracksuits to match their girlfriend. But truly, you can just get the same color and call it a match! Feel free to buy the same tee-shirt. Or feel free to find those matching ties and dresses. You do you!

Comfy pajamas for both parties

Why not enjoy a movie date night feeling completely comfortable? Pajamas are a great Valentine outfit!

Lingerie and silk boxers

If you haven't grabbed some pretty lingerie, here's my favorite place for high-quality model-free gorgeous pieces. It's a great outfit you'll clearly both enjoy!

Matching underwear or lingerie

If you search this once, ten companies will retarget you instantly! But really, matching underwear in his and her styles is very much a thing. And they make a sexy Valentine's Day outfit idea!
Like these Valentine's Day Couple Outfits? Be sure to check out these Valentine's Day posts too:
Is Valentine's Day for Him or Her?
Valentine's Fondue Night: Fondue Date Night at Home
At-Home Valentine's Day Date Ideas