Looking for fun date ideas for teens? Here are 30 perfect date ideas for teens that are cheap, creative, and easy to do!

30 Date Ideas for Teens
Hey, teenagers – welcome to dating! I had so much fun dating as a teenager. In high school, I helped prepare a lot of school dances and had a blast going with my friends to them. I still think the most fun part of those dances were the day dates that preceded before them!
However, the fun in dating didn't only happen at dances. We went out other times of the year on fun, casual dates and had more fun without all the dance pressure. It just took finding fun date ideas for teens to make them happen! 
Dating is a tool that helps with more than just building a romantic relationship with a significant other: it's a great opportunity to get to know people and make new friends. It's a great way to create unforgettable memories with your friends when you make it a group affair.
In addition to having fun (or at least laughable stories later), it teaches you how to communicate, what attributes you value in your future spouse, as well as growing yourself and making yourself better in relationships. So why only "hang out?"
You don't just have to use the school dance as an excuse to take somebody cool or somebody you like out: Whether you're reading to go on formal dates, group dates, or just need some new activities for you and your friends to do, this list date ideas for teens will help make dates affordable, low-key, and a lot of fun.
Teenage date ideas
Rock Climbing at a Recreation Center.

Rock gyms can usually cost a lot – but there are often recreation centers that will have a wall to climb too. There's a recreation center in our area that is half the charge of a rock gym! This is a great, paired-off date that is also fun and low-key.

Hit Up the Mall.

Yeah, this is probably a teenage date cliche, but it's a cliche for a very good reason: there's plenty of shops to peruse – from clothing to game stores, a price-conscious food court, and rides and activities occurring in the halls. This date idea gives a lot of insight into what your date is interested in based on where they wander to.

Arcade Games. Dig up all the quarters and dollar bills in your couch and bags and take it to your local arcade with your date.



Good Date Ideas for Teens

Bring the Fancy to a Fast-Food Restaurant.

We love this date idea for teenagers because it's a super creative and exciting date. Here's how it works: grab candles, a tablecloth, fancy silverware and plates (optional), get you and your date to dress "super extra," then set it up and order at your favorite fast food chain of your choice. Enjoy!

Take advantage of the season outside: sled in the snow, rake leaves and jump in them, go lake jumping, visit a botanical garden.

The seasons are a beautiful thing – and often a very affordable date idea to enjoy too. Look up seasonal date ideas and take advantage of them.

Picnic.

Another classic date that's great for teenagers and everyone alike. Bring sandwiches and some homemade treats to make it free, and add some candles or special lighting to make it romantic.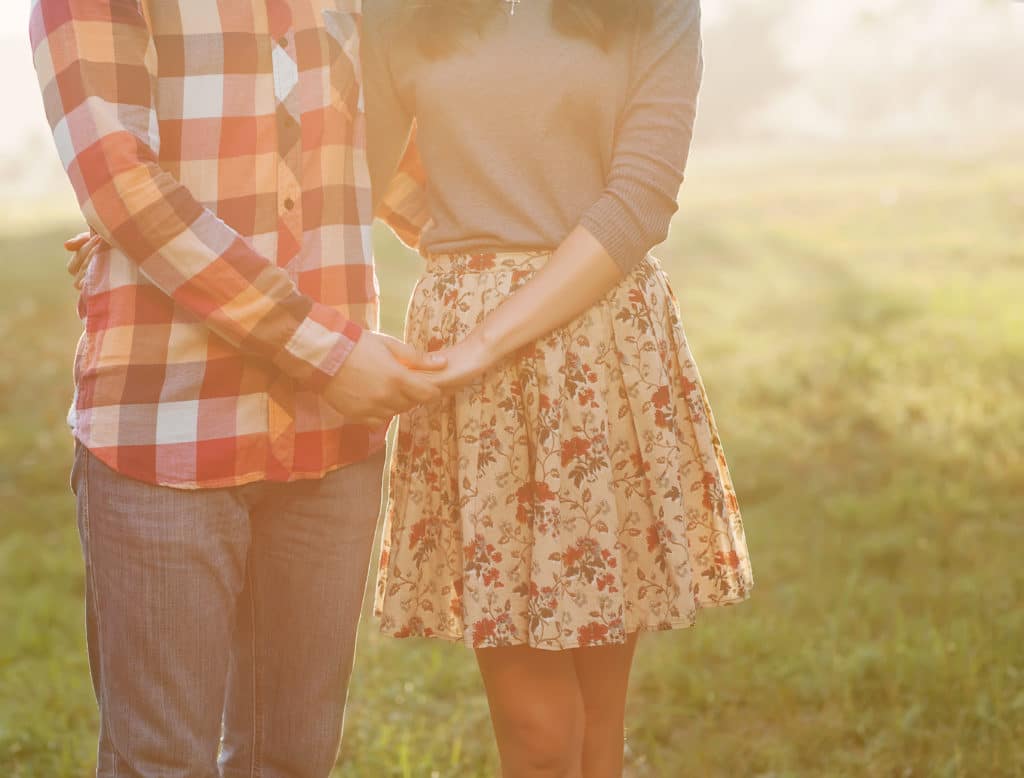 Best Budget Dates for Teens
Saving money for college, can't find a weekend job, or possibly helping your family? These budget-friendly date ideas are great options for teenagers who don't have an expendable income but still want to go out on dates.
Skating in the Park.

Whether you have some skateboards or longboards, rollerblades, or bikes, the park is always a best budget date for teens because the park is free.

Host a Group Game Night.

Group dates are so much fun as a teenager because it involves your friends and keeps the pace of the date interesting and fun. Finding good icebreaker games or ridiculous games will keep you and your friends laughing for weeks to follow.

Bake Cookies Together.

Or brownies, or cinnamon rolls, or a cake mix – your choice. Baking together is the perfect pace for a date – time to work together and follow a structured recipe and time to sit and chat. Bonus, too: it'll help sharpen your baking skills for the long haul and not break the bank.

Hammock at the Park.

Notice a pattern here? Parks are a great location for dates for teenagers because it's a free venue that you can do a lot of different activities in. Relax and unwind by setting up easy.

Dollar Movie.

These theatres are great for getting a similar movie-going experience in a date without hurting your paycheck. We also recommend sneaking in your own treats to get further with your dollar.

Themed Group Dinner and Activity Night.

Harry Potter, Star Wars, 007 Casino Royale, Stranger Things… Pick a theme and base all your attire, food and activities around it. A little Google or Pinterest will help you shape this date. Invite friends to contribute – this will be a date you all won't forget!

Go Geocaching / Have a Scavenger Hunt.

Websites and apps will share coordinates in your area, and you and your date

from there can hunt for and find fun surprises from other geocachers! Also, bring something to timestamp your date with a special someone.
Great Dating Ideas for Teenagers
Make it a group date! Here are great dating ideas for teenagers where the saying, "the more, the merrier" truly applies.
Movie / Video Party.

Another group date night, throw in the latest hit, some cult-hit you all love, or a golden oldie, pop some popcorn and have a laid-back good time with your friends and your date!

Make a Music Video.

Have you seen a music video recently that just looks ridiculously fun? Or maybe you think you have better ideas for a favorite tune? Get your friends together

Host a Murder Mystery Night.

If you have any friends or a date with a flair for the theatrics, you'll have some extra fun with this date idea. There's plenty of free murder mystery packs online to use as well.

Have a Dancing Game Night.

Just Dance? Dance Dance Revolution? Everybody Dance? Whatever version is accessible to you, get moving with your date and have an easy, super fun time dancing together. No instructions needed.

Water Fight.

With the weather permitting, fill up some balloons and buckets of water and take it to a park that might have some dry patches in need of some TLC. This is another great option to invite friends to bring a date.

Park BBQ and Frisbee / Football / Soccer.

Take to the field and make the park field a casual game. Or if your date isn't the sporty type, join them in grilling duty.

Go to Thrift Store and Dress Each Other Up.

Thrift stores are hilarious ways to dress you and your date up in something ridiculous. It's a great teen activity that also ends up as a cheap purchase if you find something you really like!

Visit a Museum on a Free Day.

This requires a little homework, but if you play your cards right, often there's a museum, exhibit, or gallery that will show to the public for free – often the First Friday of the month. Consult your town's parks and recreation calendar or Facebook events for inspiration.

Play the 007 Game.

Have you heard of this game? This is a fun one to pull in a quieter, safer neighborhood. Here's how it works: there's a driver and there are people on foot. The people on foot need to get to a predetermined destination without the driver catching them. When caught, the running person jumps in the car and helps the driver. To make this a date, pair off (meaning you can't go anywhere without your date, plus this is much safer to do).
High School Date Ideas for Teens
Your high school is a hub full of potential date ideas – take advantage of events on your campus as well as that recent drivers license and let's have some fun!
Go to a High School Sports Game. Football, basketball, volleyball, baseball, soccer, there seems to always be a game you can bring a date to! This is also a great idea if you want to support any of your friends on the team or if you want to go to another high school's to avoid gossip.
Go for a Hike.

Whether your date is super sporty and wants to scour a mountain or your date is a little on the lighter side, there's always a trail for your comfort level. And it's hard to beat those views.

Ice Skating.

If you're looking for an excuse to hold hands with your date, this is a perfect date idea. Whether it's an indoor or an outdoor rink, it's easy to find ice skating year round.

Bowling.

This fun teen date idea always makes us feel nostalgic for a time long before us. Bowling always seems to be the iconic date activity in TV and movies, time to recreate it yourself!

Midnight IHOP Breakfast Food Run.

The later you can go out with your date and your friends, the better, right? This date idea is great if your weekend plans mostly include sleeping in. Getting midnight pancakes is something you and your date won't forget.

Play Racquetball.

Many high schools have free-to-play racquetball courts in the evenings and weekends. Ask friends, family, or neighbors for a racquet and balls and take advantage of this low-key, high-fun sport.

Visit a High School Production:

Know a school has an exciting spring musical? Or maybe it's a music concert you know you and your date will just love. High school productions are the best budget way to get a cultural date, plus you can support your friends in their endeavors. If it's a first date or somebody new and you don't want to spread school gossip, go to another high school's production.

Attend a Non-Sports, Non-Fine-Arts School Event.

There's a lot of other clubs and organizations in high school beyond your local theatre or sports team, to name a few that have things you can go out and support your friends in: Speech and Debate competitions, Academic Decathlon, Model UN, FFA Shows, club service projects, the list goes one! We're guessing your student council plans a couple events a year too – like Homecoming Week parades, etc… Take advantage of these while you're still in school – they're free or cheap date ideas!
Anything we miss you feel like we should add? Comment below!
Like these date ideas for teens? You may like these date night ideas too:
52 Completely Free Date Ideas to Do this Year
Date Ideas Phoenix: The Best Phoenix Arizona Date Night Ideas
Get 365 Date Ideas!
We want to help you have the best date nights ever! Grab this FREE printable with 365 date ideas, a date for every day of the year so you never run out of ideas!