Concert in the Park (Free Date Idea!)
So many areas host a concert in the park at least annually, if not more often! This free date idea is such a fun way to enjoy the outdoors, hear some great music, and make a fun date night memory. Sharing all the details of how to find a concert in the park in your area and make this date idea happen!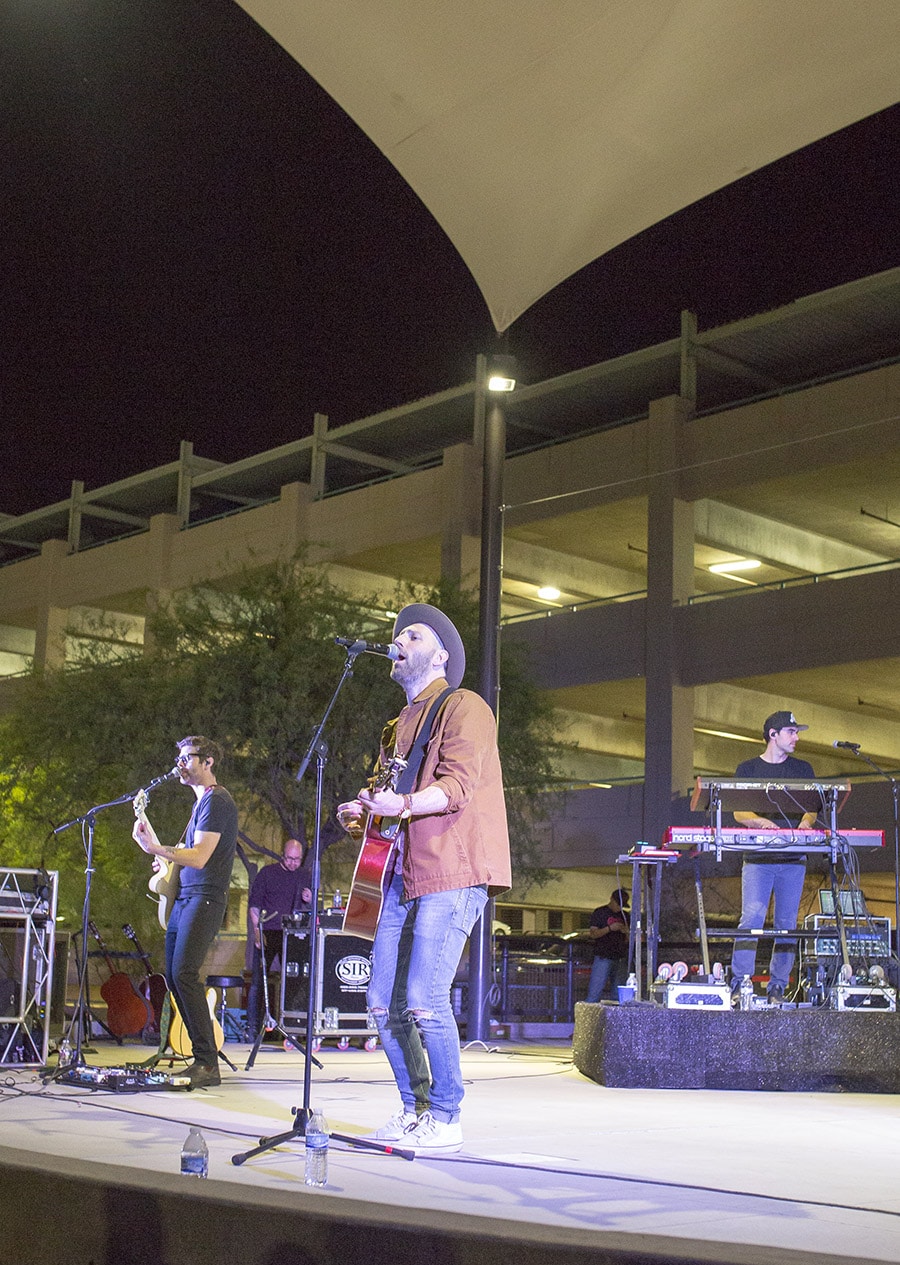 Concert in the Park Date Night
Date: A summer concert in the park
Price: Free! Most are!
Location: Check local parks and city listings
Have you ever had an artist you'd just love to see live and the stars never align to get to see them? I've been a fan of Mat Kearny for a very long time. He's the kind of artist you can turn on at work and have the perfect blend of upbeat tunes to keep you going yet relaxed enough to not distract. Plus his voice, I am just such a fan of that tone!
We don't attend concerts on Sunday for religious reasons, and the time he's come to Phoenix has always been on Sunday. But something magical happened, and we actually got to see him at a concert in the park for free!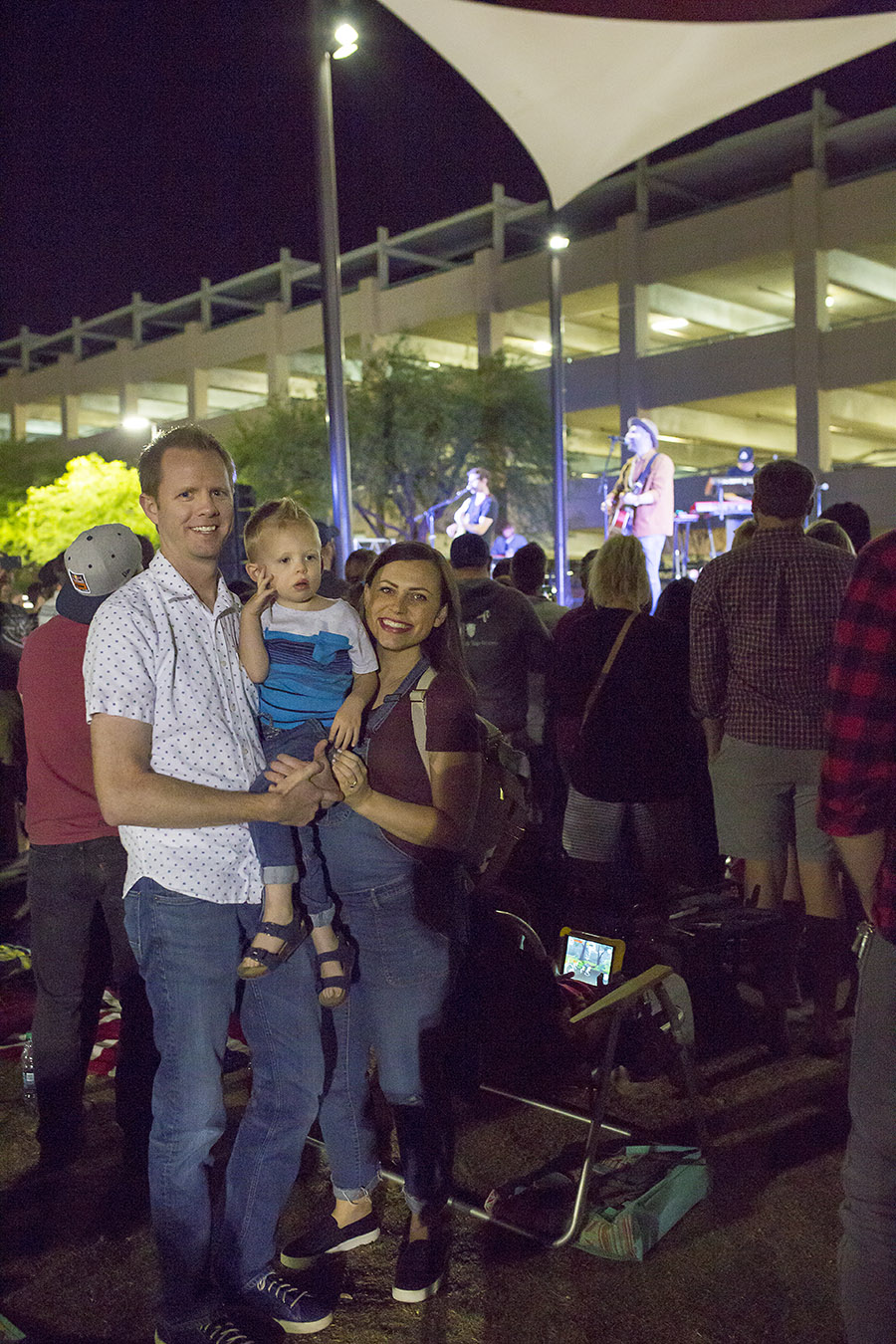 One of our local radio stations hosts a contest each year called The Battle of the Burbs. It's Mix 96 for any Phoenix locals who want to follow along for next year. Basically, it's a media publicity stunt to get people to interact with the station and go vote for their suburb as the best burb in the Battle of the Burbs. Whichever city gets the most votes has a free concert in the park with a major artist come perform. A sponsor hosts the artist, and you just have to show up and enjoy the concert.
When I found out a neighboring city had won and that Mat Kearny was the headliner, I was beyond thrilled! The stars finally aligned, I was going to get to see one of my favorite artists for free!
The best part of this easy and free date night is that it works for everyone. Lots of people brought their kids and had a family picnic on a blanket for a family date. Several married couples were enjoying a night in the park together. There were a lot of people clearly on a first date to the concert in the park too! It was family friendly for all, and Mat was amazing! He even had crazy allergies and his voice was off, and he still sounded amazing only having to cut a few high range songs from the setlist.
We loved bringing our two-year-old to his first concert. He's a big music fan and knows how to get music to stream in our house. He dances and sings and really feels the music. We knew he'd adore this, and he totally did! He danced and grooved. He found other kids about his age to party with. It was darling, and also encouraging that he has great taste in music.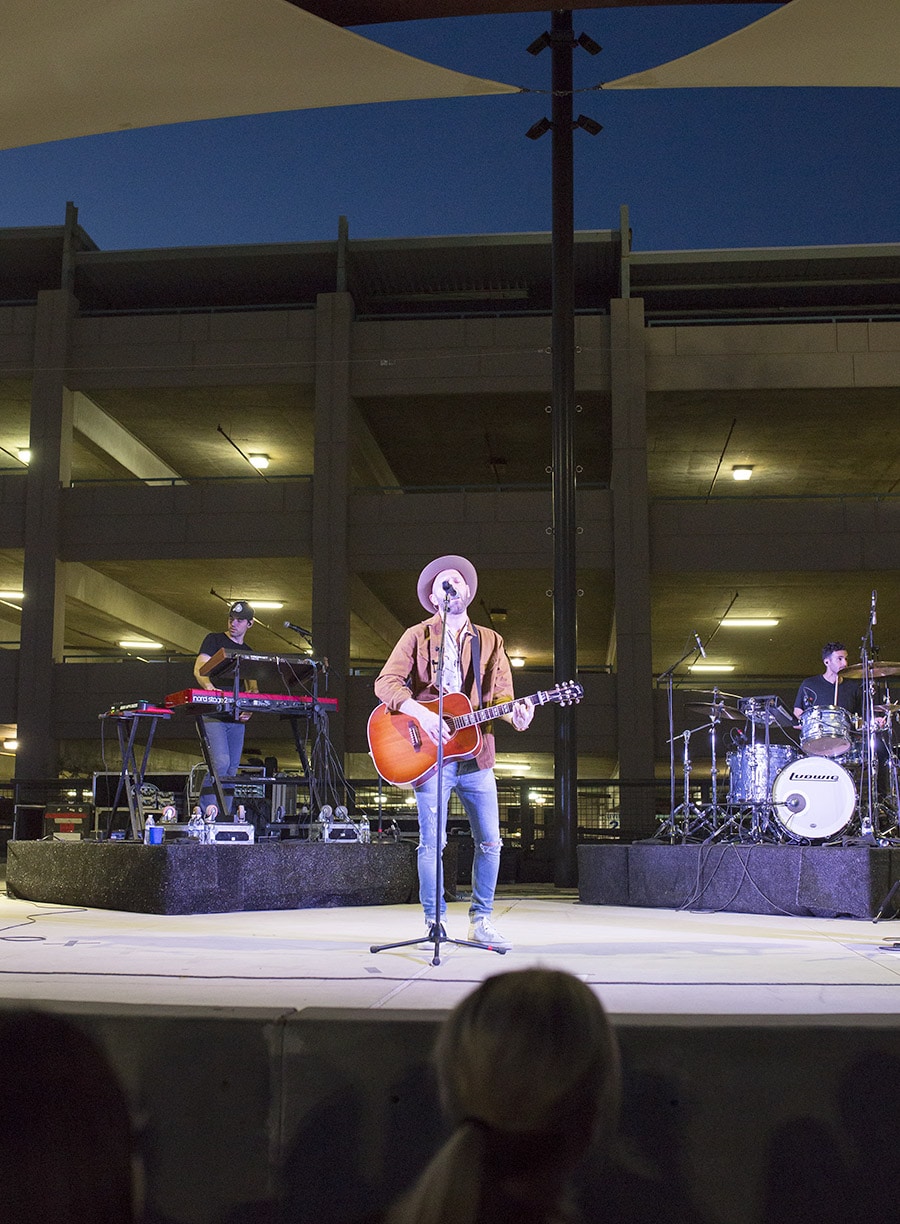 Concert in the Park Near Me
My favorite part about this date is that it's so easy to duplicate. Sure you may not have the Battle of the Burbs in your area, and it may not be Mat Kearny, but there are concerts in the park events in almost every community throughout the spring and summer, and often into the fall too. You just have to check local radio offerings and city schedules to find them. We've had luck at malls, outdoor arenas, and public parks as well.
Whether it's a big name like Mat or a local band, and outdoor concert in the park is such a fun way to find a free date idea for you as a couple or as a fun family outing.
Like this free family date idea? You may like these posts too:
Enchanted Island at Encanto Park
Family date vs. Spouse date? When to know which to choose
Get 365 Date Ideas!
We want to help you have the best date nights ever! Grab this FREE printable with 365 date ideas, a date for every day of the year so you never run out of ideas!