The Best Places to Buy Cute Maternity Clothes
The best places to buy cute maternity clothes. My first pregnancy I felt baffled and unaware of more than three maternity stores- but this time around I've found so many amazing options for stylish pregnancy clothes- here are the top 15 best places to buy cute maternity clothes!
Dressing the Bump
The joy of finding out I was pregnant after years of infertility had me both elated and in shock, it finally happened! As some who loves to prepare, there were so many things I had given up preparing thinking a baby may not happen. One of the biggest things was maternity clothes and maternity clothes shopping.
I found myself scrambling to find maternity clothes to accommodate my growing belly, and I felt like there were really only three maternity stores that even offered maternity clothing! It felt so expensive, so limited, and felt like I was doomed to not make pregnancy clothes something I could afford or be stylish in.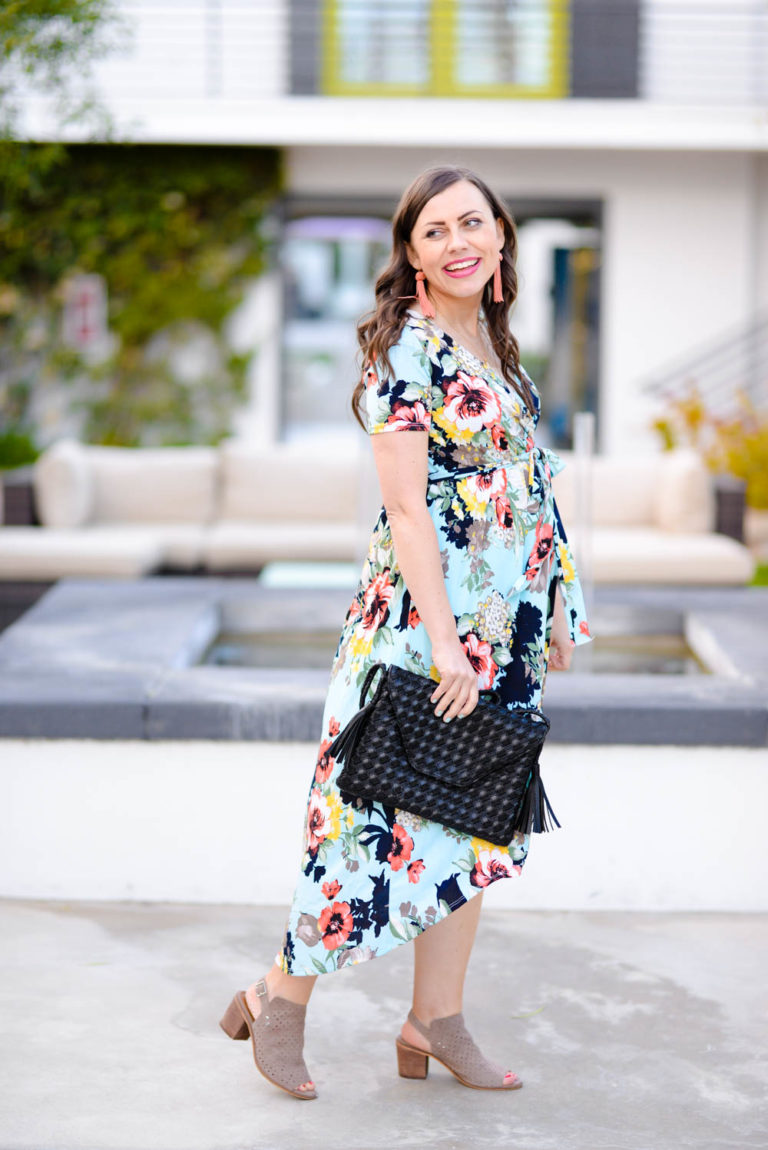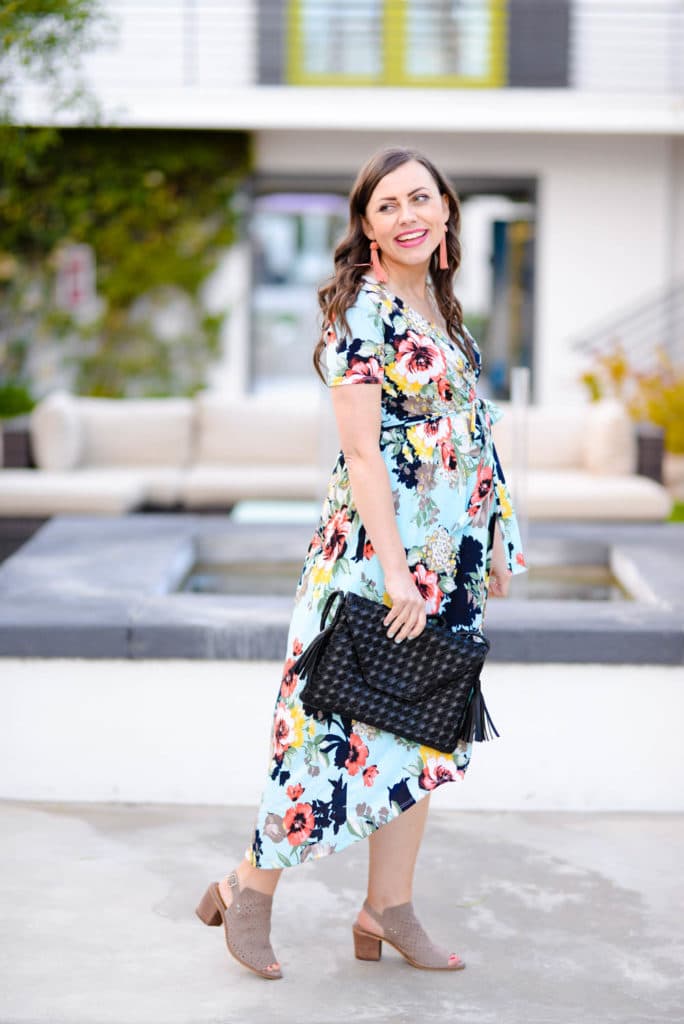 Fast forward to pregnancy number two, which I feel honored to be experiencing. We are talking a complete 180-degree change! It definitely helped that I saved some of my favorite pregnancy clothes from last time, but I've felt like I have so many options this time. Dare I say I've even enjoyed maternity shopping and feel like cute maternity clothes have come my way!
I thought I'd put together a list of the best maternity clothes stores and online shops for anyone feeling like I did with my first pregnancy. Yes, friends, there are options! You can build a cute maternity wardrobe with affordable maternity clothes pretty easily if you know where to look!


The Best Places to Buy Cute Maternity Clothes
Pink Blush Maternity
I found Pink Blush towards the end of my first pregnancy and was bummed I didn't know about them sooner! They are an online store that curates an entire shop of maternity clothing you can easily sort by specific item. Most their stuff is super affordable, and they often put something on sale every day.
Best of all, they have options that work for nursing too. I've worked with them a few time this pregnancy, I've purchased a lot myself, and I'm always so thrilled that they have so many cute styles and trendy maternity clothing options to make me feel great.
Amazon Maternity Fashion
This has been another blessed find and one that they keep growing and beefing up daily. I love that I can find cheap maternity dresses and cheap cotton dresses that work for maternity so easily. Plus Prime two-day shipping is pretty magical when you found you grew overnight.
I've found so many maternity specific brands. But I've also found a great search option to help me find what I may be looking for. I.E. navy knit dress. It's been really easy to find maternity clothes and non-maternity clothes that work with my belly at all price points.


Maternity Stores

ASOS Maternity
This is the store I wish I'd known about sooner! The options on ASOS are incredible! We're talking you can find formal dresses, pajamas, workout gear, and pretty much every current style in maternity clothing form. I love their maternity shirts and maternity dresses. I've also purchased some fun trendy pants to get me through the last trimester and postpartum time.
They also do great clearance sales, better than any other I've seen. Plus so many of their pieces convert to nursing-friendly items too. It may take a little time to get a package from the UK, but they make returns so easy and have so many great options it's worth a few extra days!
Target Maternity
My first pregnancy wardrobe owes so much to Target! I loved the dresses I found at Target and wore one the moment it was out of the wash each week. They curate stylish items every woman can feel good in. But they also make sure it's mostly mainstream and just super wearable.
I love Target for maternity shirts both classic and trendy. They are awesome for knit dresses and a few more dressy dresses too. You can snag a belly band there at a more affordable price to extend your jeans wear.
The only downside is most the pregnant community shops there, so just plan on twinning often. But at least you know you'll have affordable options that are on-trend to twin in!

Maternity Style

Motherhood Maternity
This was one of the original places I knew about, and I have them to thank for half of my maternity wardrobe the first pregnancy! Additionally, I can thank them again because their stuff was high enough quality to last me this pregnancy too!
Motherhood is a great place to stock up on classics. I bought leggings and plain t-shirts in packs my first pregnancy that I still wear. There are a lot of different price points on jeans and tops as well. I only wish their selection was even larger, but they do a great job finding the best pieces expecting moms need now. There are much thanks to them for my most loved maternity item this pregnancy- the maternity overalls. I found a few options and I can't thank the online ratings and coupons they offer enough for making those happen early and enjoyed each trimester!


Pregnancy Clothes

Gap Maternity
I had almost forgotten Gap has a maternity department since there are no longer many brick and mortar stores in my area. A friend reminded me that Gap makes excellent classic pieces you can wear once a week for 30 weeks and know they will hold up. I've found the classic striped dress I wear weekly here. I also found a chambray maternity dress I plan to wear long after baby comes.
There's a lot of great sales, and it's not hard to find some classics worth a little extra you'll wear and love.
Old Navy Maternity
Sister store to Gap, Old Navy makes maternity clothing so much more affordable than most places! I don't really expect most of their stuff to last me multiple pregnancies, but they belong on the good enough list for sure. I've found many regular styles are built into a maternity style too. So you can feel cute and stylish while dressing the bump.
Plus, Old Navy has some of the best deals on items even without a sale. If you have to pay full price for an item, you can still get cute shirts and dresses without breaking the bank. I'd just watch the quality and shape. But for the most part, I have a lot of Old Navy Maternity items I'm thrilled with.

Cute Maternity Clothes

Stitch Fix
I was so lucky to have Stitch Fix reach out to partner with me for a blog post about Stitch Fix Maternity at the end of my last pregnancy when I just felt big and unattractive. PS you can still get $25 off your first fix at this link! I had ordered fixes before, but maternity Stitch Fix options were a new thing. Oh how amazing it was to have a stylist help me look cute!
They have only grown with more options since then. I went to a conference while in my third trimester and instead of stressing getting dressed, they choose the perfect wardrobe items to make me look stylish and polished. Stitch Fix is so great at maternity wear, you can trust telling them what type of items you're looking for, and they will help you find just what you need! Maternity work outfits are a snap, but you can specify any dress code. I only wear modest clothes, and they pull through every time. Not to mention, you can find unique maternity pieces! It's so nice to not be wearing the same dress your three other pregnant friends own and wear often too!
Nordstrom
I had no idea how much Nordstrom has to offer in pregnancy clothes until I'd already had a baby and needed nursing items. Now, most items aren't going to fall into the cheap category, but they will work as high-quality items you can enjoy throughout your pregnancy.
I'd highly recommend planning to get fit for a new bra each trimester. I'd also look into nursing bras. The other thing I've splurged on and never regretted is maternity pajamas. I found most are either skimpy or very warm. I'm glad Nordstrom had a set that worked for spring/summer with a little coverage!
This is also a great place to get maternity jeans, amazing dresses, and maternity work tops that aren't just t-shirts.
Pea in the Pod Maternity
Once again we're talking higher-end pieces here and designer maternity items alike. But if I can recommend one thing, it would be to get maternity jeans you feel amazing in at the end of your first trimester, and plan to wear them multiple times a week. The cost per wear is so worth it for a pair you'll use a workhorse your whole pregnancy. Not to mention feeling good as your body and hips expand is so important!
Find one nice pair of jeans and a top you feel amazing in, and splurge on those items at a place like Pea in the Pod Maternity.

Best Place to Buy Maternity Clothes

Jane.com
Love online boutiques? I think most women do! The best part of this one is it's a deal site with boutique deals that make the latest styles affordable. They have a pretty great maternity tab that always has at least a handful of cute trendy items. You can also find plenty of knit non-maternity items to accommodate the bump too!
Zulily.com
Another deal site, but one that curates maternity wear daily! They have really customizable pieces, stuff for baby, and products to get you through pregnancy too. You'll love the cute clothes. You'll also love that they have amazing prices and they change their offerings daily.
H&M
I'd categorize H&M maternity as either right on-trend items, or complete classics and really no middle ground. But for most pregnant women, that's about what you're looking for. Trends to enjoy while pregnant, and classic staples. Not to mention the price is right with H&M and you won't break the bank curating a maternity wardrobe.


Non-Maternity Maternity Clothes

eShakti
Now, this is not a maternity shop, but it is a store that lets you semi-custom your ordered items. It was my secret weapon last pregnancy! I could put in the large belly measurement and small waist measurement and be sent a dress that fit me like a glove! I ordered two dresses and wore them on repeat. They were so perfect for my baby shower outfit and my maternity pictures. I still wear both of these dresses and they look brand new.
Find something you love that's A-line cut or go with their jersey knit, and add in those maternity measurements for a one-of-a-kind perfect fit item you can adore your entire pregnancy! Plus their new customer promo is awesome and gives you $35 off making it super affordable.
Anthropologie
One of my stylist friends tipped me off at the end of my last pregnancy. She told me the sale rack at Anthro was her best friend. I found it to be mine too when I needed a few more 3rd trimester items. Their knit is high quality and will stretch without being transparent. Their boho looks work so well over the bump.
Not to mention, they have a curated section for maternity friendly items online. If you want a really amazing cute item, Anthropologie won't let you down for a little splurge!
Feeling Great in Cute Maternity Clothes
I'm finding cute maternity clothes are easier and easier to find these days, you just have to know where to look! With the right stores in place, it's easy to look and feel great in cute maternity clothes throughout your pregnancy!
So if you're in the market for the best place to buy maternity clothes, there are the best options for every style and every price range!
Like these pregnancy clothes ideas and maternity fashion? You may like these posts too:
15 Maternity Outfits Using the Same Maternity Dress
Pregnancy Overalls: The Trend to Rock
Most Comfortable Shoes for Women to Complement Your Style
Stitch Fix Maternity and 34 Week Update
Get 365 Date Ideas!
We want to help you have the best date nights ever! Grab this FREE printable with 365 date ideas, a date for every day of the year so you never run out of ideas!