Stitch Fix Maternity: Pregnancy Style You'll Love!
Looking to update your maternity wardrobe and wondering if you should try Stitch Fix Maternity? Here's styling info, a full Stitch Fix Maternity review, and a Stitch Fix promo code if you want to try it for yourself!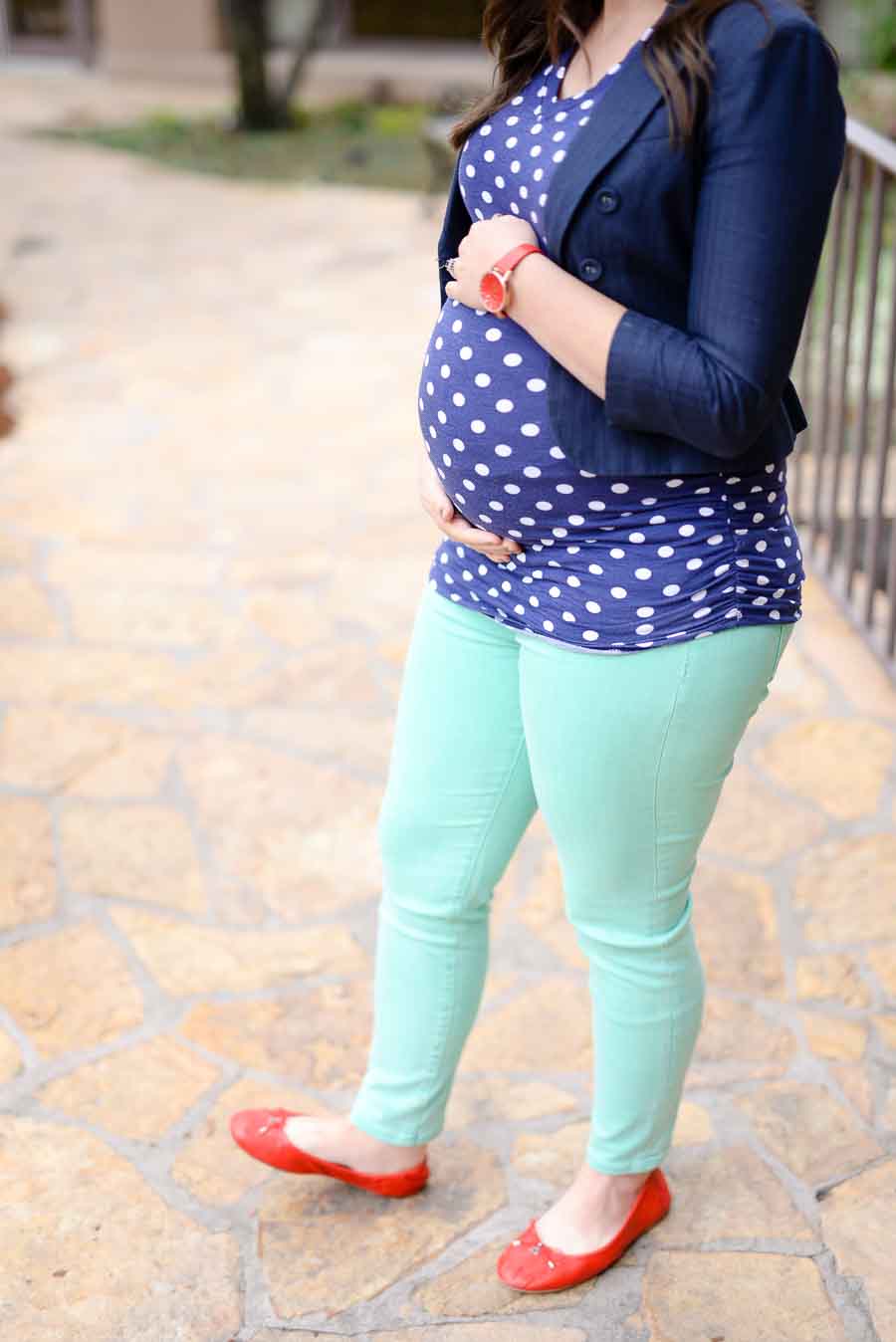 Stitch Fix Maternity
It's no secret that I'm a big fan of Stitch Fix! I extra love using them when I'm feeling in a fix shopping wise. As a girl who normally loves to shop, I didn't think I'd ever have those moments, but there are times I think every woman does. Pregnancy style and dressing the bump always seem to fall into one of those categories for me. That's why I as much as I love Stitch Fix for times of need, I love Stitch Fix maternity boxes even more!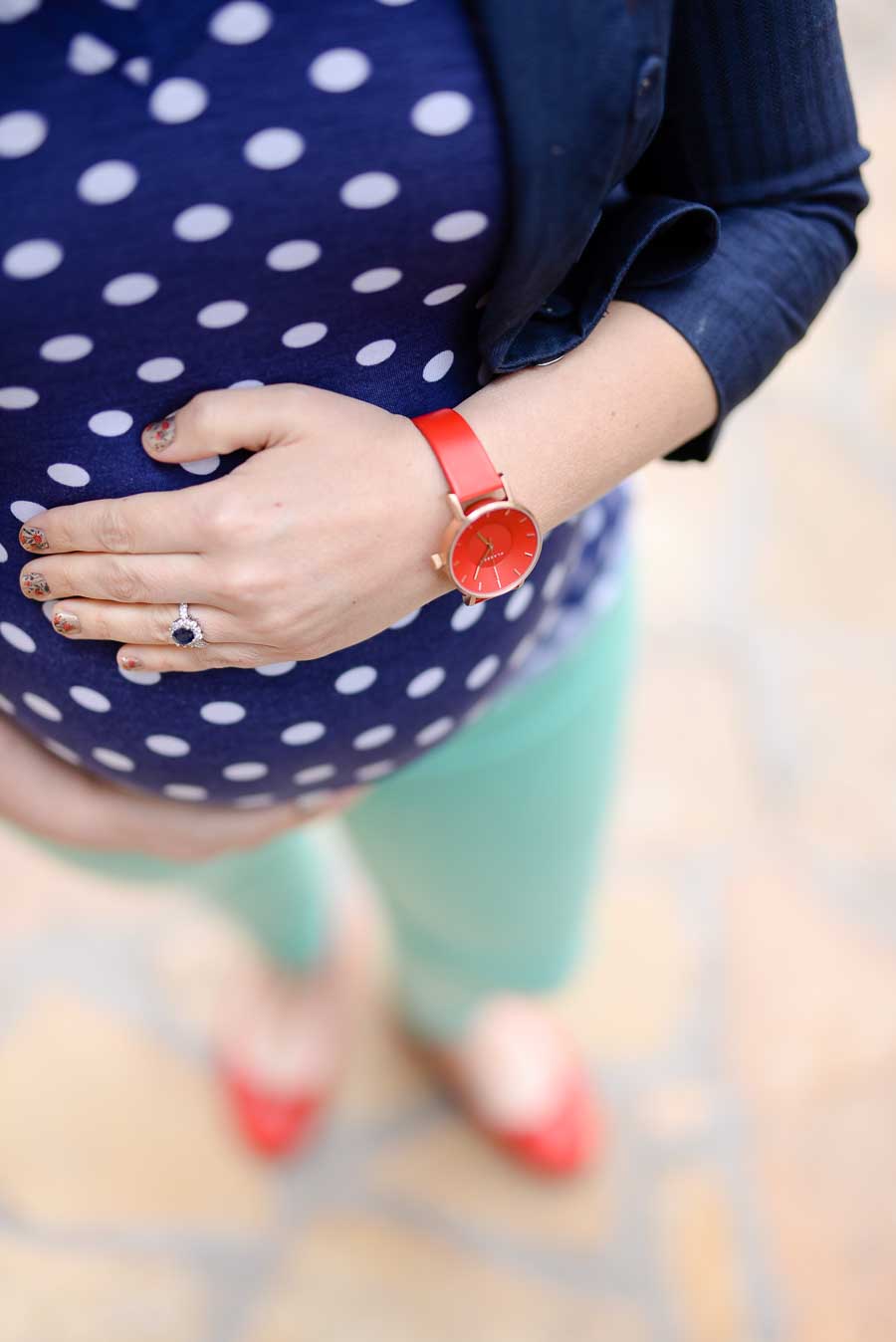 I had the chance to attend the Mom 2.0 conference in May, and it's just one of my favorites. Media, moms, digital publishing all in one space. It's such a cool place to be if you're a mom in publishing! I was lucky enough to get to speak at Mom 2.0, but that always adds another level of wardrobe stress since you know eyes will be on you. Stitch Fix was actually a sponsor, and one of my friends who works there reached out and asked if I would like to try a Stitch Fix maternity fix on them. By the way, if you can get your first box with the styling fees waived totally for free too at this link!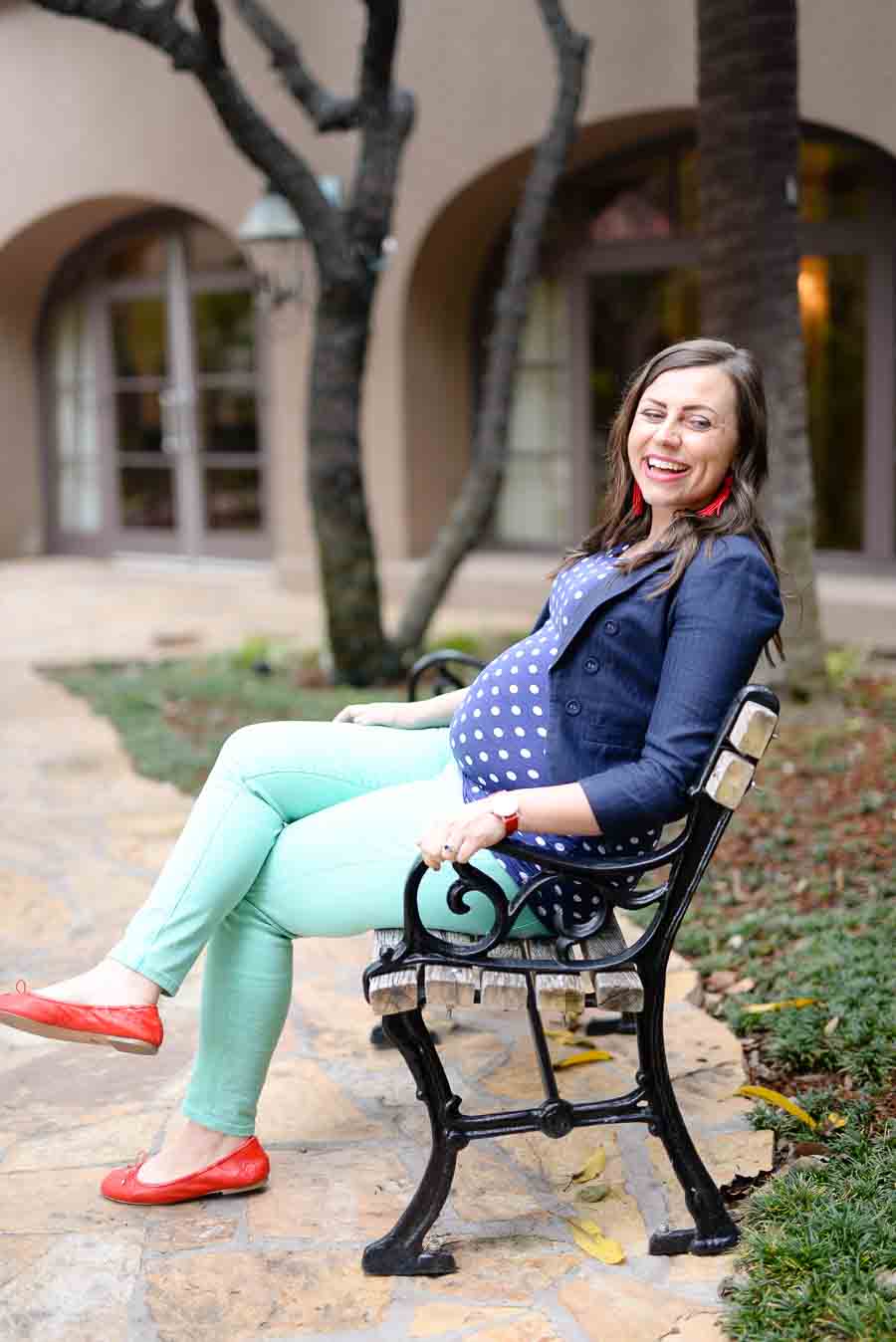 Stitch Fix Maternity Review
I had Stitch Fix send me a box while pregnant with my first son, and I was in awe of the goodies they delivered! It was full of brands and items I would never have found on my own. Plus there were comfortable maternity outfits for work that I just really needed that last trimester. I knew it was worth at least getting a box and I could go from there to decide if I wanted to keep any of the clothes.
I am so glad I tried Stitch Fix maternity back then. This time I knew they wouldn't let me down when I sent my request to help me find dressy casual and more formal items that would dress the bump. I was even more impressed with this box!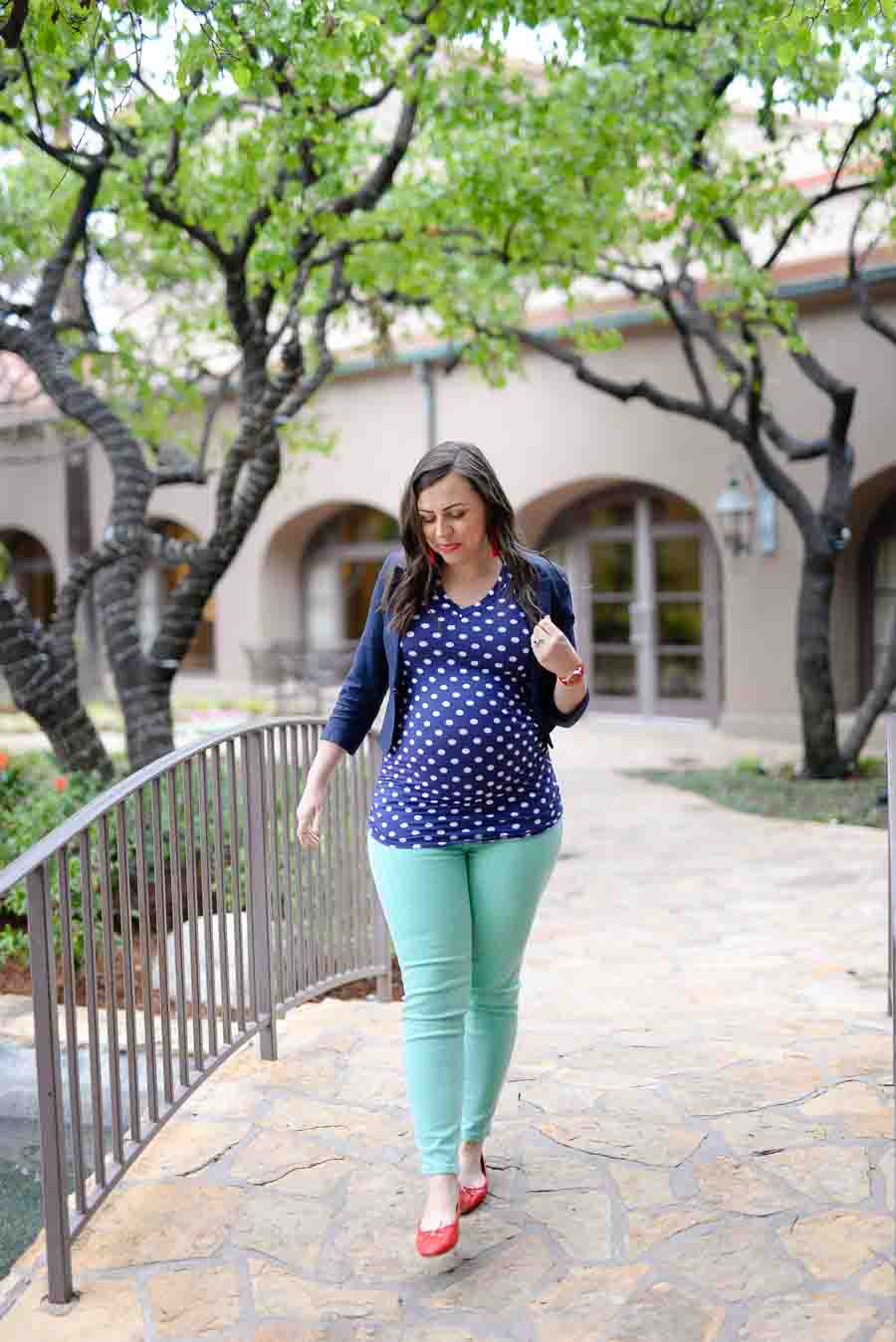 Pregnancy Clothes: Stitch Fix Maternity
Most of my maternity clothing is full or stripes. I love stripes, but I know I've overdone it. When this polka dot maternity shirt showed up I smiled from ear to ear. It's the softest and most comfortable shirt I've ever owned! Plus it's a high-quality fabric that I don't need to wear a layering shirt with. Sometimes pregnancy t-shirts have that problem, they try to be light-weight and kind of overdo it. I love that this shirt worked perfectly all on its own! I told myself I was set on maternity t-shirts, but after this shirt came I couldn't say no!
Oh, how they had me at mint maternity jeans! These are the perfect fit, they stay in place, and mint actually goes with everything. I'm at a point in my third trimester where everything is black or navy, and it was so fun to have some pops of my favorite colors in my Stitch Fix Maternity box. The more I use Stitch Fix, the more they get to know me. They nailed it making me feel like me, even though I'm feeling a bit like a whale these days.
And here are a few more places to find cute maternity clothes!
I love that I had this confidence boost to be more myself at a time I'm ready to put my feet up and hide my swollen face. I think anyone struggling to find good, high-quality maternity clothes will find themselves in love with Stitch Fix maternity boxes! It really is no risk to try them too, and I'm pretty sure you'll fall in love just like I did.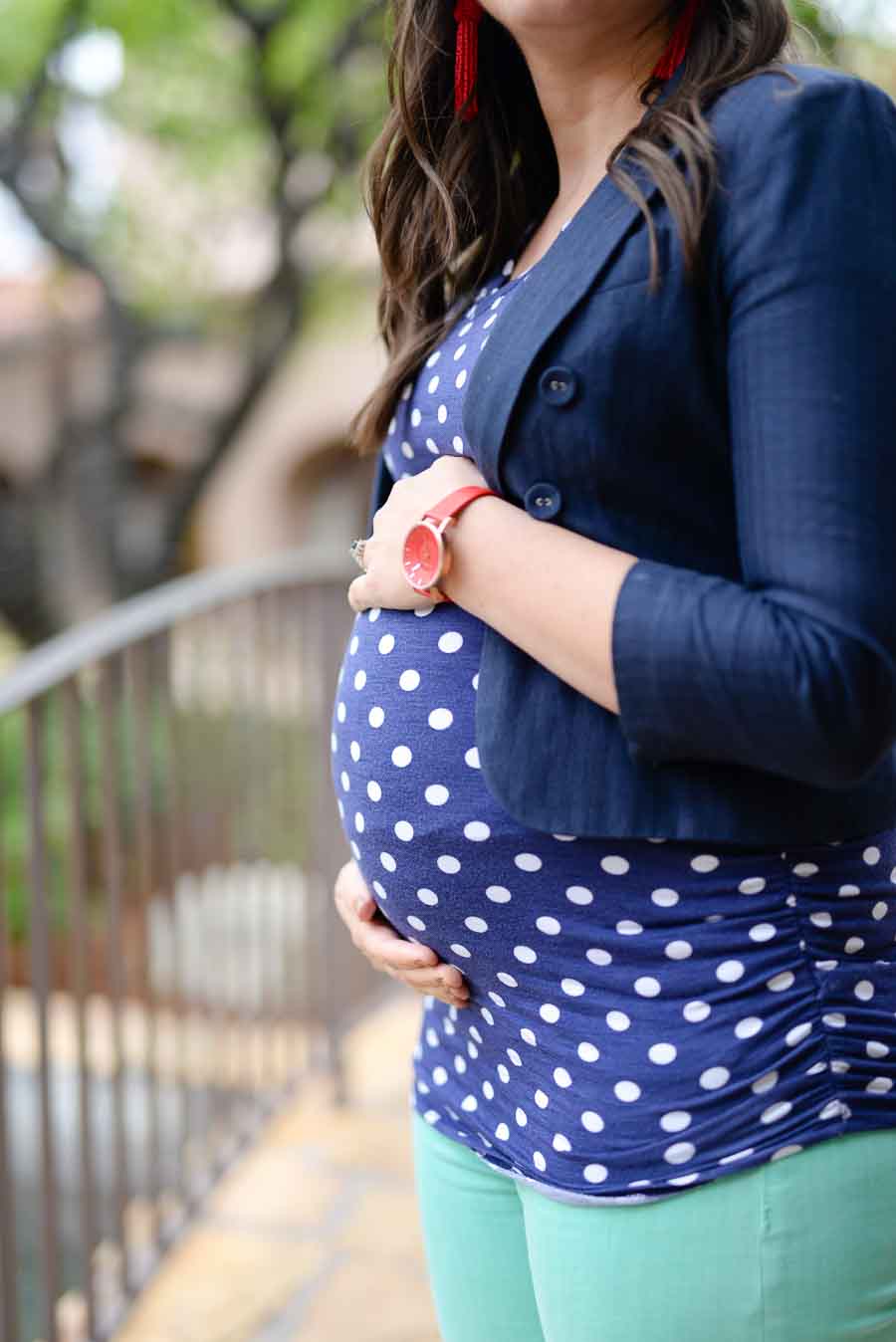 And P.S. I can't wait to show you the dress they sent in my fix too! I wore it the day I spoke and had more compliments than I could imagine. That post is coming next week, along with a few more Stitch Fix Maternity review posts. Because let's be honest, I loved pretty much everything they sent my way!
Photos by: Elisabeth Mcknight
Like this pregnancy style post? You may like these too:
The Best Places to Buy Cute Maternity Clothes
Perfect Knit Dress for Summer (Maternity + Postpartum Friendly Too!)
How Stitch Fix Makes Vacation Travel Packing a Cinch!
15 Maternity Outfits Using the Same Maternity Dress
Get 365 Date Ideas!
We want to help you have the best date nights ever! Grab this FREE printable with 365 date ideas, a date for every day of the year so you never run out of ideas!