The Best Gifts for 4 Year Olds
Looking for the best gifts for 4-year-olds? Discover the best gift ideas that come highly recommended by other parents. Find the perfect present for birthday gifts or the holiday season!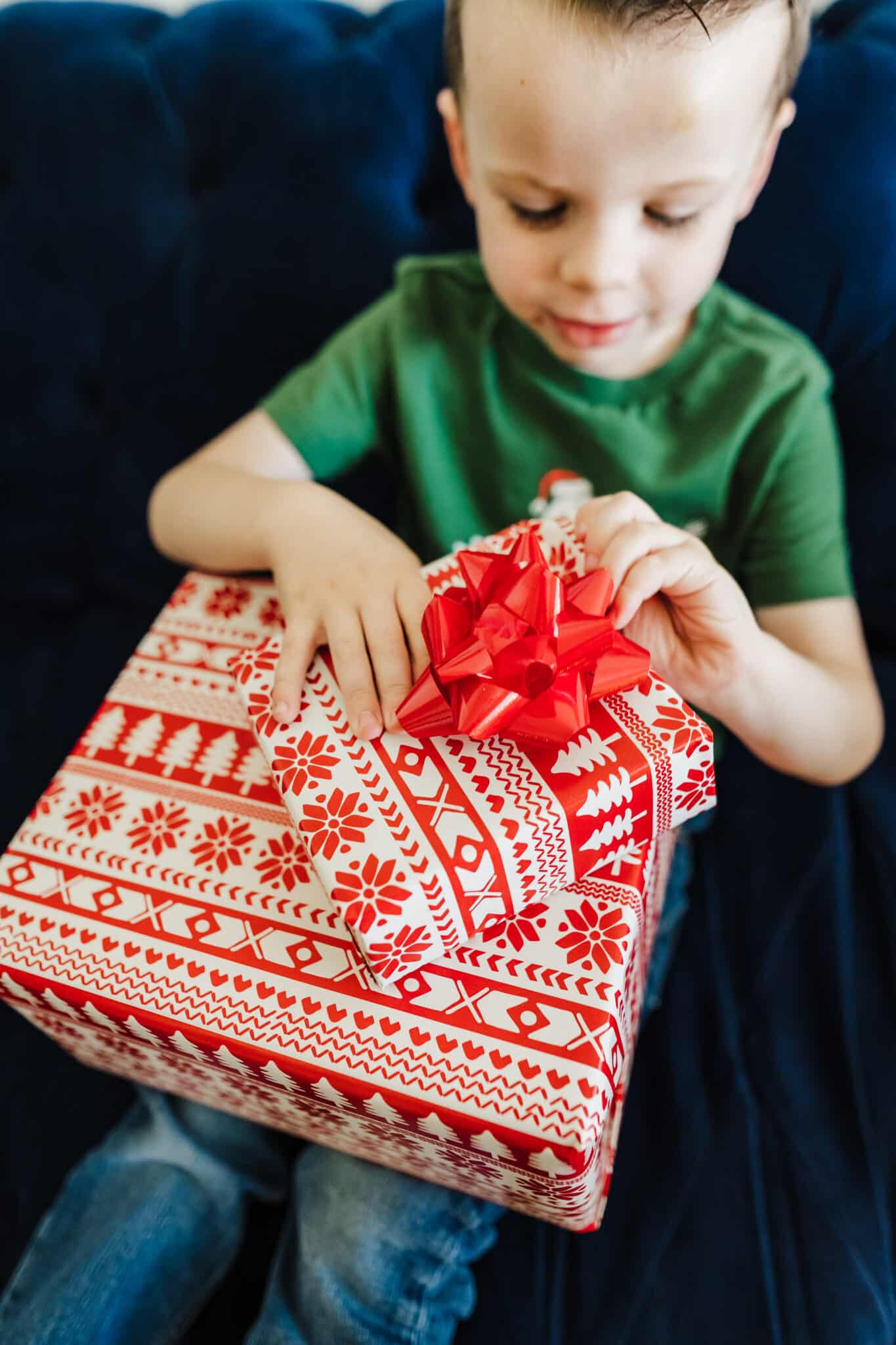 Get ready for your next 4-year-old birthday party or Christmas season with the best gifts for 4-year-olds!
We're here to help you find the perfect gift including award-winning products and tried-and-true favorites parents give 5-stars to! We're here to help busy parents, people who want to win the best aunt or uncle award, and birthday party attendees make sure you show up with a great gift for 4-year olds! 
The Best Gifts for 4-Year-Olds
Are you searching for the perfect gifts to delight and entertain 4-year-olds? Look no further! This comprehensive gift guide features an array of fantastic options that cater to their developmental needs and provide hours of fun.
From pretend play toys to board games, educational toys to outdoor activities, we have compiled an extensive list of the best gifts for 4-year-olds. Let's dive in and explore these exciting gift ideas that will spark their imagination and enhance their skills.
1. Favorite Gifts Recommended by Parents of 4-Year-Olds
We're kicking things off with the best toys and most loved items by parents with 4-year olds. These are the things parents say if their kid could only have one toy, these would be top picks!
If there was a perfect toy, this just may be it! This little box contains the highest quality wooden blocks and figures in bright colors with all shapes and sizes. It's one of those modern kids' educational toys that has won so many awards! They offer 12 different ways to play with their blocks, outside of the ordinary, and let me tell you, my 4-year-old gravitates to this toy more than most! It's a great toy that will pass through several children with ease and delight, and is so worth the investment!
This is my most recommended toy item by far! They can be a bit pricey to invest in, but they are an investment well worth it! I've seen babies play with a magnetic tile toy, and I have seen teenagers get down and start building. They are built to last, and they go beyond the basic building concept.
My son builds flowers, rocket ships, cars, home structures, and anything his mind can think of!

I love that you can start with a small set and just keep adding, or go big and make this a big holiday gift. I've never regretted spending the money on this set, it's been used and loved for years!
I have a niece who was born four weeks before my little man. It's been a joy having a season to watch those two toddlers play! They're both so imaginative, and it only affirms even more which toys are big hits to all toddlers. She got the most darling kitchen in the world last Christmas! Years later, it's what my kids run to.
Play kitchens offer a fantastic way for kids to imitate cooking, host tea parties, and develop their social skills. Look for sets with realistic features, such as a stove, sink, and pretend food accessories.
If you've seen a toddler get a wooden train set for Christmas, you know the tracks count as a building toy! It only takes one train and a track set for kids to have hours of fun building and engineering. My four-year-old has spent more time building trains than anything else! It's a toy almost all four-year-olds really like, and one several choose as their favorite and most played-with toy at this stage of life!
– Museum Passes
Sometimes you just need to get out of the house and let them explore! A museum pass is one of those experience gifts that keeps giving for an entire year! We often ask grandparents to give this as a special gift for family Christmas gifts. I think age 4 is the actual best time to have one! They're old enough to enjoy it, and little enough to never tire of a children's museum or local aquarium/zoo. They make the best gifts at this age!
2. Pretend Play Toys: Unleash Imagination and Creativity
Pretend play is an integral part of a 4-year-old's development! It allows them to explore different roles and engage their imaginations. Here are some outstanding pretend play toys and pretend play props:
Encourage their creativity with dress-up sets that allow them to transform into their favorite characters or professions. This is such a great way to encourage imaginary play for young kids! Whether it's a firefighter, princess, or superhero costume, these sets bring their imaginative play to life.
Bonus Tip: We love to grab Halloween costumes on sale/clearance for our 4-year-old boys to use as dress-ups.
I'm going to shout out to Melissa & Doug as one of the best toy makers, who are always some of our favorite picks for gifts for kids!
This toy in particular is fantastic for 4-year-old boys and girls. I babysat a nephew years ago who was three and he played with this chopping playset for literally over an hour saying "I chopping! I chopppppppping!" with glee the whole time. We bought one long before we had kids and pulled it out whenever another kid came over. And wouldn't you know it, each kid did the same thing playing for extended periods of time!

Baby dolls provide a nurturing experience, allowing children to practice caregiving, develop empathy, and learn responsibility. Look for dolls with realistic features, removable clothing, and accessories like bottles and diapers.
Get ready to watch their creative mind blossom with their own story time and puppet shows! Puppet theaters provide a platform for telling stories and imaginative play. Kids can put on their own puppet shows, creating characters and acting out different scenarios. We love the Melissa & Doug puppet theater. Or, you could give materials and follow our DIY puppet theater tutorial. Make sure to grab our free paper bag puppet printables too!
– Construction Toys
Grab a set of construction toys meant for younger children, and watch their creative minds go as they try to fix and build pretend and real projects around the house. We love doing home projects and watching our kids pull out their own little battery-powered plastic drills to help. the best part is they learn to be helpers and learn problem-solving skills while they pretend play!
This simple and classic toy provides so many benefits to children! It gives them a friend to play with and pratice roleplay and social play with. They give comfort and someone to snuggle with. And honestly, a stuffed animal in their favorite animal (or Disney character!) form is just cute and easily loveable. They make the best baby gifts, but they also are the types of toys little kids adore and form bonds within their early years.
Don't be surprised if they go off to college and still hang onto their favorite stuffy from age four!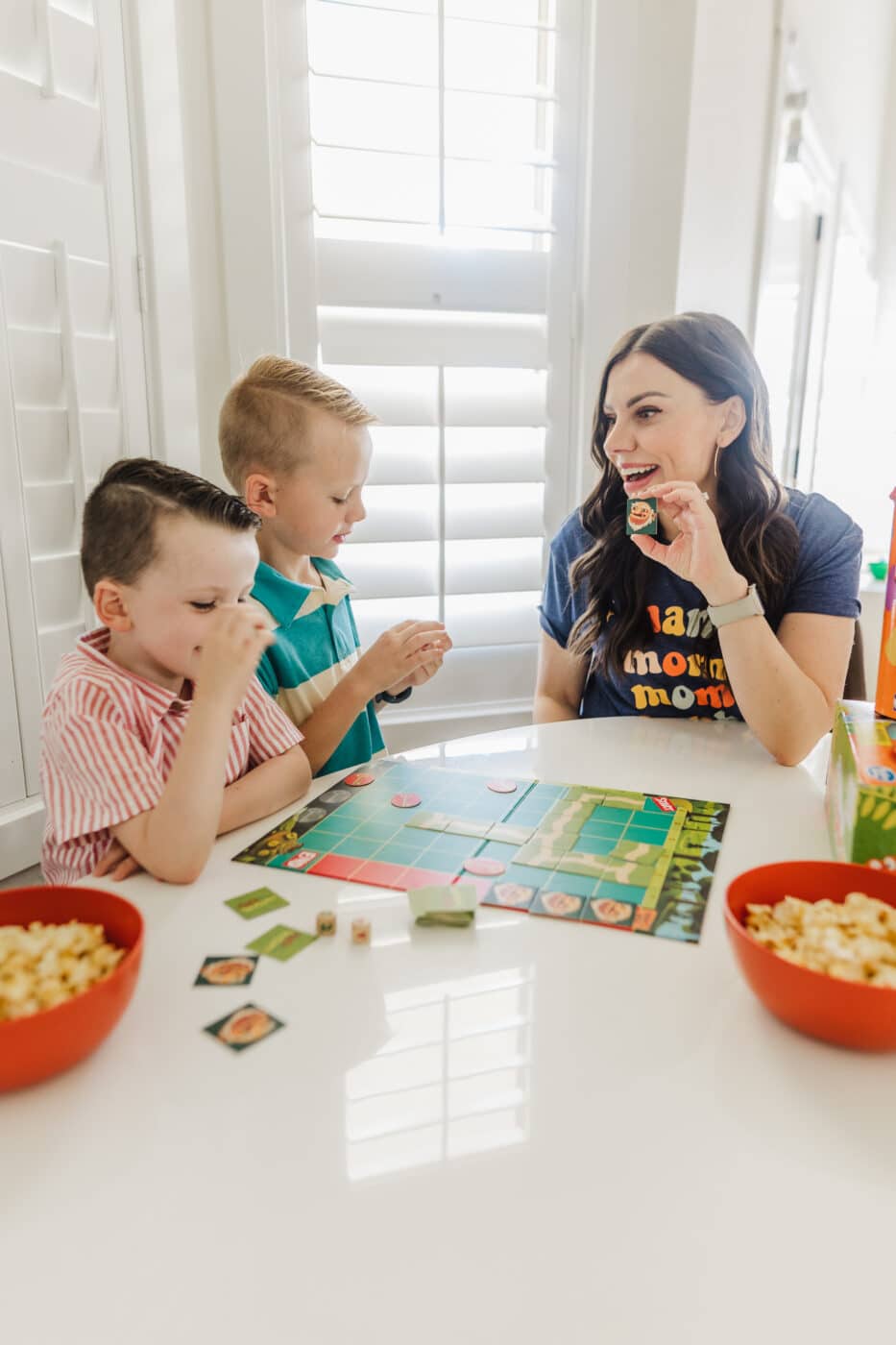 3. Games and Activities: Fun and Educational
Board games are not only enjoyable but also promote cognitive skills, social interaction, and critical thinking. Here are some board games perfect for 4-year-olds:
– Simple Board Games
Get ready for Candyland and Shoots and Ladders! These classic games help players learn the basics of board games and how to follow rules and take turns.
A classic game of Chutes and Ladders is a simple game that teaches counting, number recognition, and the concept of cause and effect. It's an excellent choice for introducing young children to board games.
Check out our list of the most loved board games for kids for even more ideas!
Memory games improve cognitive skills and memory retention. Look for versions with colorful cards featuring familiar characters or themes that will capture their attention.
Large-piece puzzles are perfect for little hands and help improve fine motor skills, hand-eye coordination, and problem-solving abilities. Look for puzzles featuring their favorite characters or themes.
– Sticker Books
With our oldest son, we literally had a monthly budget line item for sticker books. We think mosaic paint-by-number sticker books are the perfect gift for four-year-old girls and boys to encourage child development and fine motor skills while they practice number and letter recognition skills. They are actively working on problem-solving by matching numbers, shapes, or letters to create a sticker picture.
We love to buy these in bulk and save them for birthday gifts!
4. Outdoor Toys: Active and Engaging
Outdoor toys provide a healthy outlet for energy, encourage physical activity, and stimulate exploration. Here are some excellent outdoor toys for 4-year-olds:
Even if you don't live near a sandbox, you're going to want to own a set if there are little boys or a little girl in your life! We pack these up to go the park and I watch my little guys play for hours. In fact, big kids and little kids flock to the toys and join in the fun.
If you live near a lake or a beach you'll find the same thing happens.
It's the original sensory play activity and the top gift you can usually get for a very inexpensive price!

– Water Play Sets
Water play sets, such as splash pads or water tables, provide refreshing outdoor entertainment. They allow children to splash, pour, and experiment with water while enhancing sensory development.
Set out a pack of sidewalk chalk and watch the outdoor play last for hours! Kids learn a different artistic skill as they immerse their entire body into painting with sidewalk chalk on the ground. It's a great activity to do with older kids who can help them create games or write words for them. But it's also a fantastic way to practice numbers and pattern recognition.
Gardening sets encourage kids to explore nature, learn about plants, and develop an appreciation for the environment. Provide them with child-sized tools and let them plant their own flowers or vegetables.
5. Educational Toys: Learning Made Fun
Educational toys combine play and learning, helping children develop essential skills while having a great time. Here are some educational toys suitable for 4-year-olds:
Lego sets are excellent for developing fine motor skills, spatial awareness, and creativity. A Classics set of Lego bricks for open-ended play and endless creation is a great gift! Additionally, look for age-appropriate sets with larger pieces for easy handling. Check for ages 4+ sets so little kids don't feel too overwhelmed and can have so much fun learning to love Legos.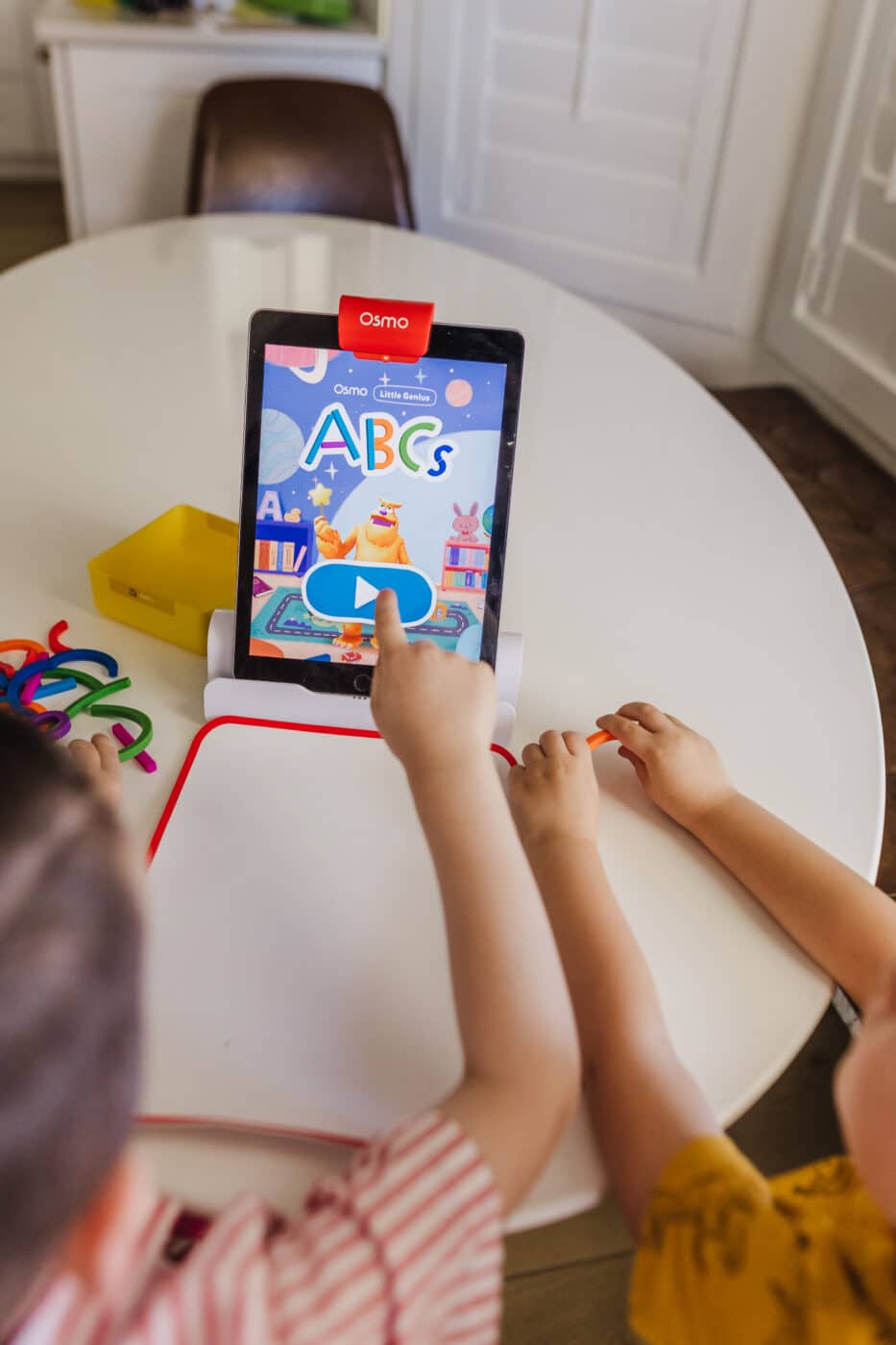 I was a bit dubious about letting my son use a toy that included an iPad, but I have to tell you, this is one of the best educational toys you'll ever buy! I'm watching my own children do advanced math, improve literacy skills, and sort different shapes and different colors with the most fun and engaging games!
These are perfect for rainy days, when you need a 30-minute activity to get through the witching hour, or you need learning resources to help both struggling and advanced learners grow!
This has been one of the most popular toys in our house both with my 4-year-old and his older brother!
Art activities promote creativity, fine motor skills, and self-expression. Provide them with a variety of art supplies, such as washable markers, colored pencils, and non-toxic paints.
Enhance your child's STEM skills with this fun game that teaches the foundations of coding. We really limit screen time, but CodeSpark is a great tool to help kids have a lot of fun learning to code. Plus, you can almost always find a really great deal or free trial to make sure it's for you! 
Introducing musical instruments can spark an interest in music and rhythm. Simple instruments like tambourines, xylophones, and maracas allow children to explore sounds and develop their musical abilities.
STEM (Science, Technology, Engineering, and Math) building sets engage children in hands-on learning experiences. Look for sets that promote problem-solving, critical thinking, and creativity.
– Subscription Boxes
A Kiwi Crate is an excellent option and one we've personally purchased for years! Mel Science makes fantastic sets too! You could also try a Little Passports kit, or a BookRoo subscription box too!
6. Active Toys
Some of the best gifts for 4-year-olds include a fun way to help get excess energy out. These are our top picks for age-appropriate active toys that are often the perfect way to channel that little kid energy! 
I know I may be biased as someone who played soccer in high school, but I think it's the best sport for little kids to start learning and playing! The concept of kicking a ball into a net is easy enough for kids this age to understand. Plus, you can set up a net and gift a ball without having to be present for all their play and practice time. They can learn to dribble, shoot, and aim with a little sideline coaching and a lot of their own independent practice.
Hooray for healthy active kids who can burn off a lot of hyper energy they tend to carry at age 4!
A balance bike is an ideal way to introduce biking skills. It helps children develop their balance and coordination before transitioning to a regular bicycle. Look for models with removable training wheels for an easier learning experience.
Scooters are always a good choice for outdoor fun. They promote balance, coordination, and gross motor skills. Look for scooters with adjustable handlebars and a sturdy design. And bonus, get a light-up one for evening walks and bonus visibility.
When it's too hot or too cold to go outside, a bouncy horse/animal is a great addition to indoor play! Just inflate and let your kids enjoy this great toy while they hop around the living room.
7. Books: Open New Worlds of Imagination
Books are a gateway to imagination, language development, and early literacy skills. Here are some book recommendations for 4-year-olds: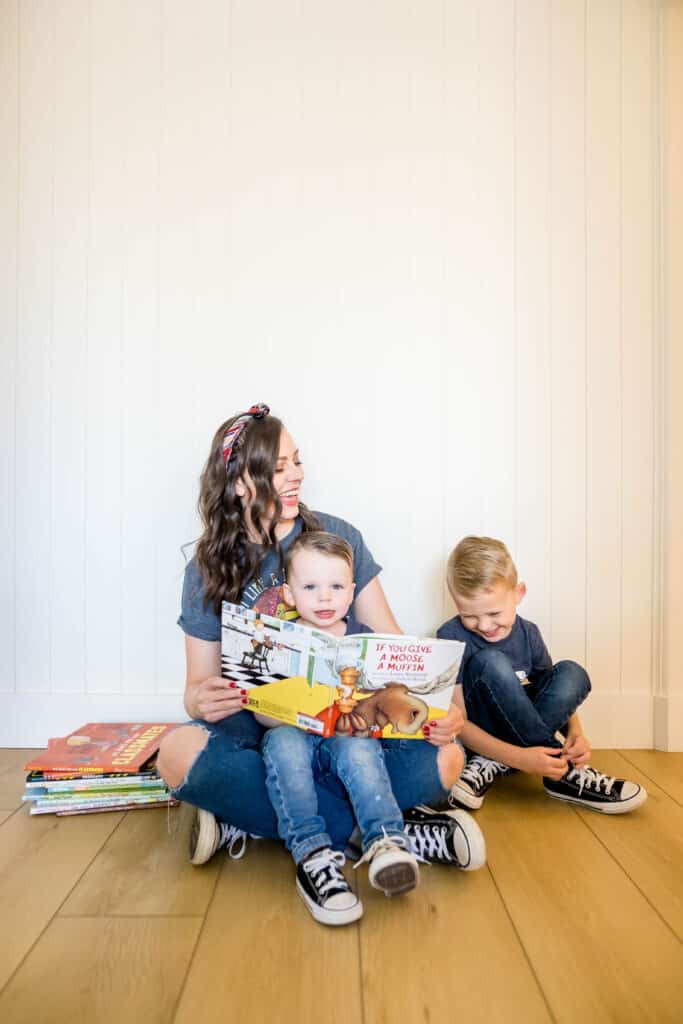 My former English teacher is about to come on strong here! But I think picture books are the best gift for 4-year-olds! Picture books with engaging illustrations and simple stories are perfect for young children. They promote literacy, teach kids to love reading, and help create lifetime learners. Their vocabulary booms this year, and you just can never have enough great books to read!
Look for titles that explore various themes, characters, and emotions.
We have a roundup of our favorite books for plenty of ideas!
Interactive books with flaps, touch-and-feel elements, or sound buttons add an extra dimension to reading. They encourage active participation and keep children engaged. And we'll forever recommend Press Here as a good quality book that you'll read about 1,000 times guaranteed!
– Early Reader Books
Early reader books with simple sentences and repetitive patterns are great for emerging readers. Choose books with topics that align with their interests, such as animals, vehicles, or favorite characters.
Our favorite are the Elephant and Piggie books!
One of the best things about a 4-year-old is they're typically unreasonably excited for any upcoming holiday! It can be Flag Day and they're jazzed! But giving books to help celebrate upcoming holidays feels exceptionally fun! The good news. is we have a lot of resources to help you! Check out our holiday reading lists for kids to help find some great seasonal books that make fantastic gifts!
– Favorite Christmas Pictures Books
– The Best Halloween Books for Kids
4 Year-Old Gifts Frequently Asked Questions
Q1: Are Lego sets suitable for 4-year-olds?
A1: Yes, Lego sets designed for young children, such as Duplo sets, are perfect for 4-year-olds. These sets feature larger pieces that are easy to handle and help develop fine motor skills and creativity.
Q2: What are some experiential gift ideas for 4-year-olds?
A2: Experiential gifts create lasting memories. Consider options like a trip to amusement parks (check out Disneyland discount deals- it's the perfect age!) , a visit to a zoo, or tickets to a child-friendly show or event that aligns with their interests.
Q3: Can 4-year-olds play with board games designed for older kids?
A3: While it's essential to choose age-appropriate board games, some 4-year-olds may enjoy playing games designed for older kids with adult supervision. Ensure the game rules are adjusted if needed, and the pieces are safe for their age group.
Check our list of the best board games for kids for some great ideas!
How to Choose the Right Gift
Choosing the best gifts for 4-year-olds is a fun way to nurture their development and ignite their imaginations. Whether you opt for pretend play toys, board games, educational toys, outdoor activities, or captivating books, each gift idea presented in this guide offers a unique way to engage and entertain.
Remember to consider their individual interests and developmental stage when making your selections. With these carefully chosen gifts, you'll create unforgettable moments and provide endless hours of joy for the little ones in your life!
Be sure to check these other gift guides too!
Best Christmas Gifts for a 4-Year-Old
Best Toddler Toys They'll Love and Play With
Star Wars Gifts for Star Wars Lovers
Get 365 Date Ideas!
We want to help you have the best date nights ever! Grab this FREE printable with 365 date ideas, a date for every day of the year so you never run out of ideas!