Favorite Small Businesses
It's Small Business Saturday, and a day near and dear to my heart!
Small businesses truly are the heart of the economy, and they have struggled more than ever this year.
One of my small business friends posted on Instagram that she gets notifications on her phone and literally does a happy dance and says thank you to the person by name with each order that comes in. Truly, it means the world and as a small business owner myself, I can echo that every sale and every click matter!
In honor of this day, I wanted to share a few of my favorite small businesses. I've met most of the owners and know them personally at this point. They are all wonderful women, the kind you want to support and see succeed!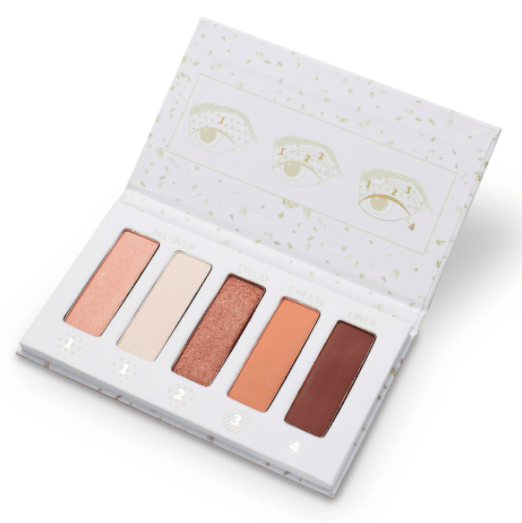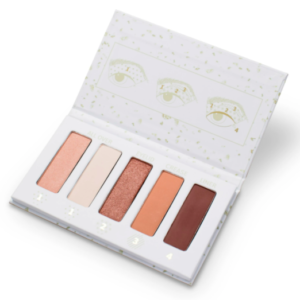 The eye shadow pallet I use every day is on an amazing sale! I buy one for a stocking stuffer each year and it lasts me all year! This is quality stuff that stays all day, works with sensitive skin, and is so easy to apply! They have a paint-by-number system with shadows and brushes to make a flawless eye application every time!
It's great for makeup beginners and makeup lovers alike!

Promptly Journals – Loom Couples – Grey
This year Promptly Journals merged with Loom Journals, and I can honestly say they are both fantastic companies owned by fantastic women! They are now combining their superpowers and creating connecting journals that are truly some of my most prized possessions! The Childhood History Journal helps you document your child's small and big moments in an easy way.
But I love the Couple's Connecting Journals most of all! It's like therapy in a positive and fun way that facilitates better communication and connection in couples. We have post about why we love a Couple's Journal HERE and why they make a great date night and a great gift.
Plus, they have some awesome Black Friday Promos running right now!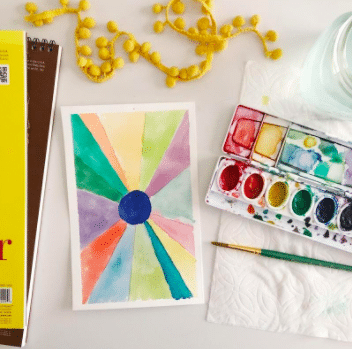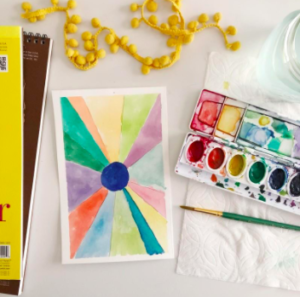 This is already so affordable at $29, but you can get it for 30% off with code THANKS30 which makes it only $20!
It's no secret that a Paint Night Date Night is our most repeated date, we adore it! When a friend told me about this amazing watercolor class for kids I seriously took it myself! It's so well-done and one of those gifts that keeps on giving!
My #1 requested gift item was a husband gift guide, but not far behind was fun experiences/activities to keep kids busy at home. This fits the bill perfectly! Wrap up some watercolor paint and brushes and this watercolor course, and you'll keep a budding artist busy developing a really amazing skill for hours and hours!
My youngest child had extreme eczema in the first year of his life, and it showed up all over his body. We were particularly concerned with a patch around one of his eyes. We needed something so mild for that area, and we tried so many products before someone recommended Tubby Todd. I know it's a little steeper than normal bath products, but it is amazing stuff that lasts! And, it was the one thing that cleared up my son's skin. We're talking totally clear in a few days!
We love the big bundle with bubble bath, body wash, and lotion. It's how our kids' sensitive skins survive winter!
Grab the LINK HERE
Use Promo Code: CAMILLEW10 to get10% off your order (even sale!)
A lipstick that moisturizes and stays put so it won't kiss off! It's hypoallergenic, paraben-free, and gluten-free, and cruelty-free. I'm loving not aging my lips and the Genuine color is perfect for every date night look!
We have a whole post reviewing this awesome concept! But one book will give you 50 adventures to do together, which all make great dates! It's a really affordable gift for how much you get from it, but we have a bonus 10% off any order with the Adventure Challenge Promo Code: INLOVE10
Shop Hey June
You can get 15% off with promo code FRIDAYLOVE
Every time I do an Instagram story wearing my hexagon studs, someone asks where I got them. This is the place! In fact, most of my earrings are from Shop Hey June! I have extremely sensitive ears, and this is one of the most affordable high-quality product jewelry shops with affordable prices!
Their minimalist pieces typically come in gold, rose gold, and silver. You can find your perfect style with the perfect metal option for you!
Mentionables Beautiful and Tasteful Modeless Lingerie
I love that Mentionables offers model-free shopping and really pretty pieces! Their goal to make everyone feel beautiful and sexy no matter what their size or body type is such a great message! And this is one gift that can tune up the romance all year long. This is great for your husband or great for yourself while supporting a really amazing small business creator!
Last but not least…
Local Restaurant Gift Cards for Date Night
We love calling into our favorite small business local restaurants and ordering some gift cards this day! Most do a deal with an extra bonus when you buy a gift card. It's our secret to saving some money for future date nights, giving date night gift ideas that we know we'll love. But best of all, it supports small businesses we adore and frequent often!
Like this small business post? You may like these posts too:
Get 365 Date Ideas!
We want to help you have the best date nights ever! Grab this FREE printable with 365 date ideas, a date for every day of the year so you never run out of ideas!