Star Wars Gifts for Star Wars Lovers
A roundup of the best Star Wars gifts for Star Wars lovers! Make your Star Wars lover's day with these Star Wars gift ideas sorted by age group!
Star Wars Gifts for Kids
Star Wars Legos
My child is currently six and already owns so many Star Wars Lego sets with a huge list of additional sets on his wish list! I think Lego has done George Lucus proud covering the different series and characters with a huge variety of Lego Star Wars options.
Plus, they do a fantastic job making sure there are sets for kids through adults can enjoy. You'll also find OG characters from Return of the Jedi or the Empire Strikes Back, the Skywalker saga (including Rey and Anakin eras), and modern Mandalorian and Boba Fett sets at all skill levels and price points.
Lego Advent Calendar
These launch around October with the newest addition and are usually used as a holiday gift or countdown to Christmas gift. However, it's not hard to find previous years advent calendars to enjoy any time of the year! Honestly, they'd be fun any time of year and provide really great collectible items! Die-hard Star Wars fans love the intricate details and collector items characters that only appear in these calendars!
Lightsaber
We own several, and every kid who comes to our home loves to play with them! This is the ultimate toy in Star Wars fandom, and the classic weapon used by a Star Wars jedi. Kids particularly the Luke Skywalker or Obi-wan Kenobi blue, Yoda's green lightsaber, or Kylo Ren's red lightsbaer tend to be the best choices for kids. You could even gift two so they have one from the dark side and a Jedi lightsaber to play with together.
Cool Star Wars Toys
I mean they've come a long way since I was a kid hoping to find that one Star Wars Han Solo or Princess Leia action figure. Shop Disney and the Disney store through Target offer a large variety of toys and characters. It's always a pleasant surprise to see the new products they launch regularly in the toy department!
Star Wars Coding Kit
This is a fun gift that lets kids practice coding options. They can choose different colors for controllers and whether they want to code the dark side of the force or build for the rebellion. The best thing is you're teaching STEM skills and it's one of those great gift ideas that's perfect for a birthday gift or a Christmas present.
Star Wars Bop-It
We gave our children each a Star Wars Bop It character for Christmas, and five months later, they're still such a hit! They can get pricey if a specific model becomes discontinued, but if you get a current model, they are a really affordable Star Wars birthday present for a kid's birthday party!
Action Figures
They talk, they move, and they provide a long time of imaginary play for kids!
Remote Control Grogu.
My son asked for this for Christmas and it's been about the biggest hit! It includes a remote control wristband to control the baby Yoda. Kids can have him follow them around the house, play hide and go seek, use the force, or make sounds. It's a darling toy with a lot of fun options!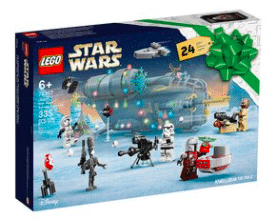 Best Star Wars Gifts for Little Star Wars Fans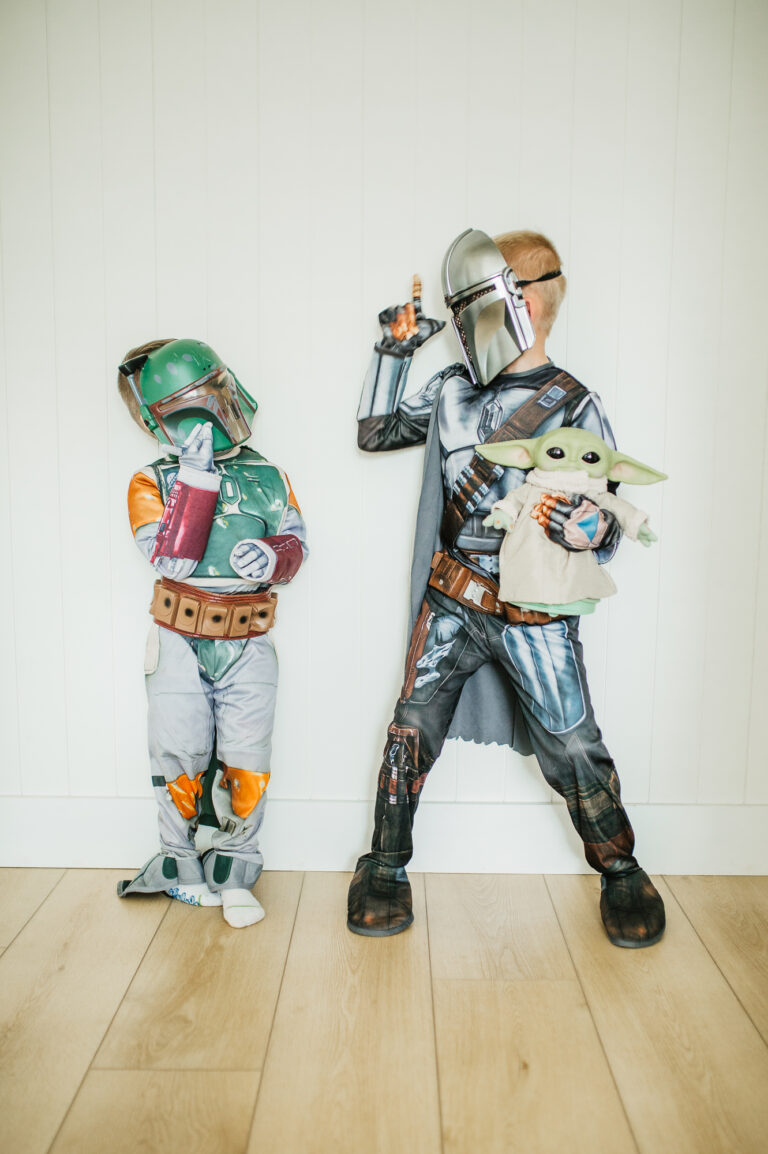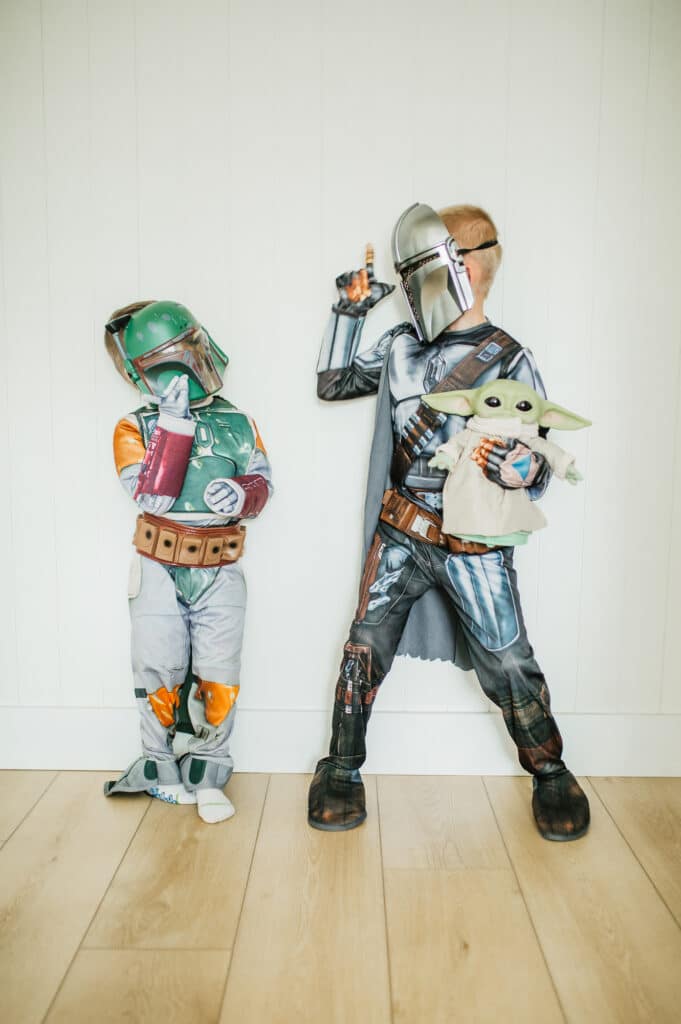 Fun Star Wars Presents for Kids
New Preschool Friendly Action Figures
You'll find options from their favorite Jedi to their least favorite sith lord. My little guy loves playing with Kylo Ren and Rey, even if he's never seen Rise of the Skywalker. Look for the Mission Fleet series, they're very kid friendly!
Baby Yoda Plush Toy
We bought one of these for each of our kids at the start of the pandemic, and it felt like a friend they loved and carried around all the time! They're cute and cuddly and a plush toy that doesn't take up too much room. Baby Pajamas or Toddler Pajamas
I've been so impressed with Hannah Andersson pajamas that last through multiple kids and still look brand new! I can't get over their stormtroopers pajamas! They're so soft and their Star Wars styles of pajamas and clothes are about the cutest out there!
Toddler t-shirts
I love to get these at Gap Kids. They make the cutest styles, and they're perfect for Disneyland trips! But shoutout to Kohl's for excellent Star Wars kid shirts too!
Star Wars Characters Costumes
My oldest child has a September birthday and it's easy to find Halloween costumes at that time. Guess what, they're always available and usually a great deal on Amazon. We've learned they make fantastic dress-up costumes to play with year-round!
Star Wars Blankets
This is a great way to let your littlest fan snuggle up to their favorite characters.
Sticker Books
I've written several posts on sticker books, down to paint by sticker books and the best indoor activities for kids. My kids LOVE them and we've tried almost every brand! But nothing gets them as excited to do a sticker book as a Star Wars sticker book. They've provided hours of quiet time fun in our house and make a great consumable gift!
Themed Coloring Books
There are coloring books, and then there are Star Wars coloring books! Our favorite is the book based on the Jeffery Brown books. And don't pass up the Star Wars Doodles book for older kids.
This robotic Grogu for older toddlers and preschoolers
Welcome to the toy that bribed our son to finish potty training! This animatronic toy is a little heartier for little Grogu fans. It takes naps, makes noises, and you can tap his head to use the force. It's a bit like a baby doll with a few cute interactions. Also, it works like a charm for potty training bribery (wink).
Droids
If they have an upcoming Disney trip, give them a Disney gift card to use towards building their own droid!
But you can also find Leah's Lola droid, BB8, and R2D2 in remote-control droid form.
Chewbacca Mask
Made famous by a viral video, this mask has been around and loved for years!
Helmets
You can find Mandalorian helmets, the Book of Boba Fett helmets, rebel pilot helmets, stormtrooper helmets, and they're all very fun for collectors and for pretend play.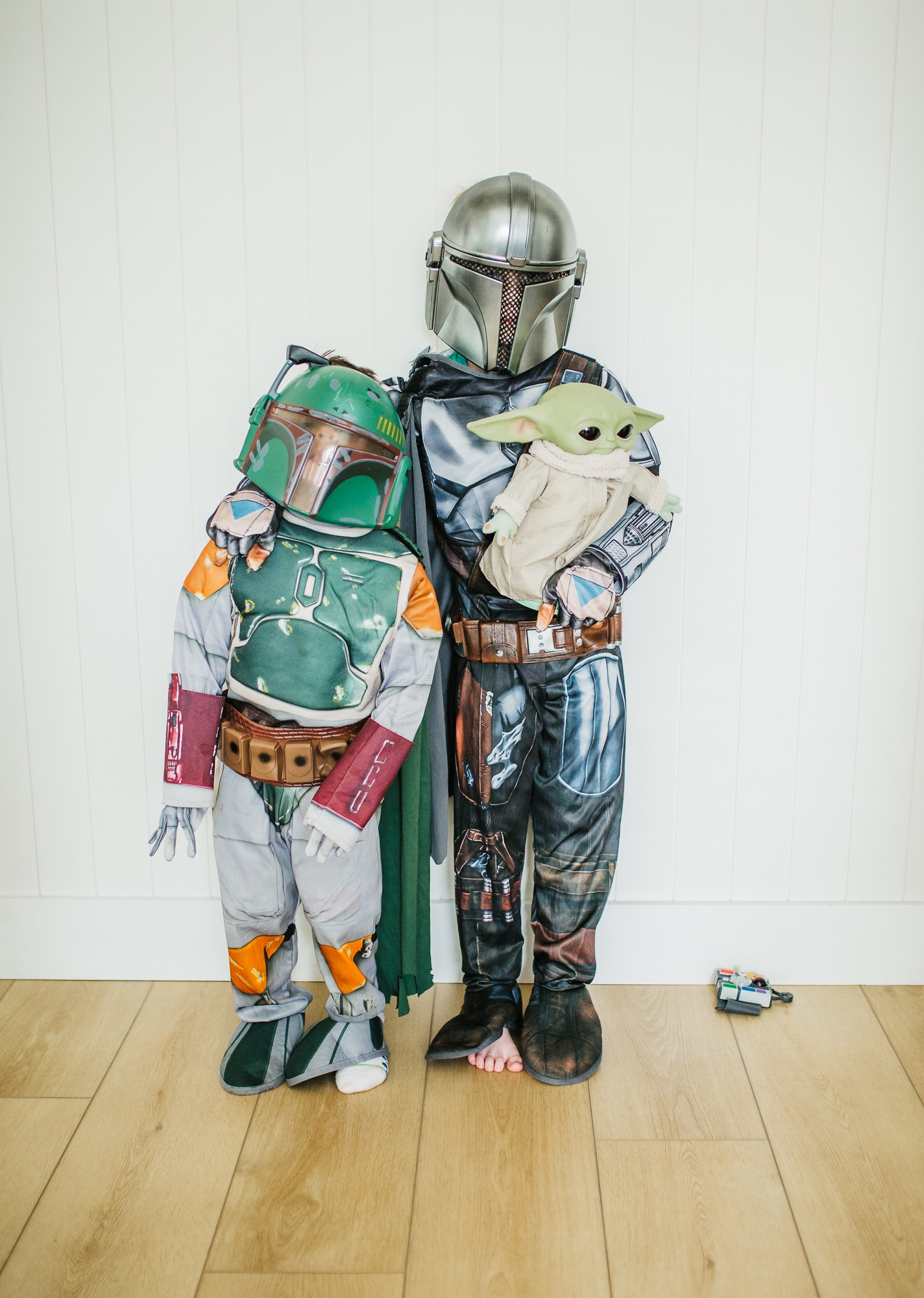 Star Wars Birthday Party Gifts/Inexpensive Gifts for Kids
BOOKS
Check out our Best Star Wars Books for Kids roundup for tons of great Star Wars random books!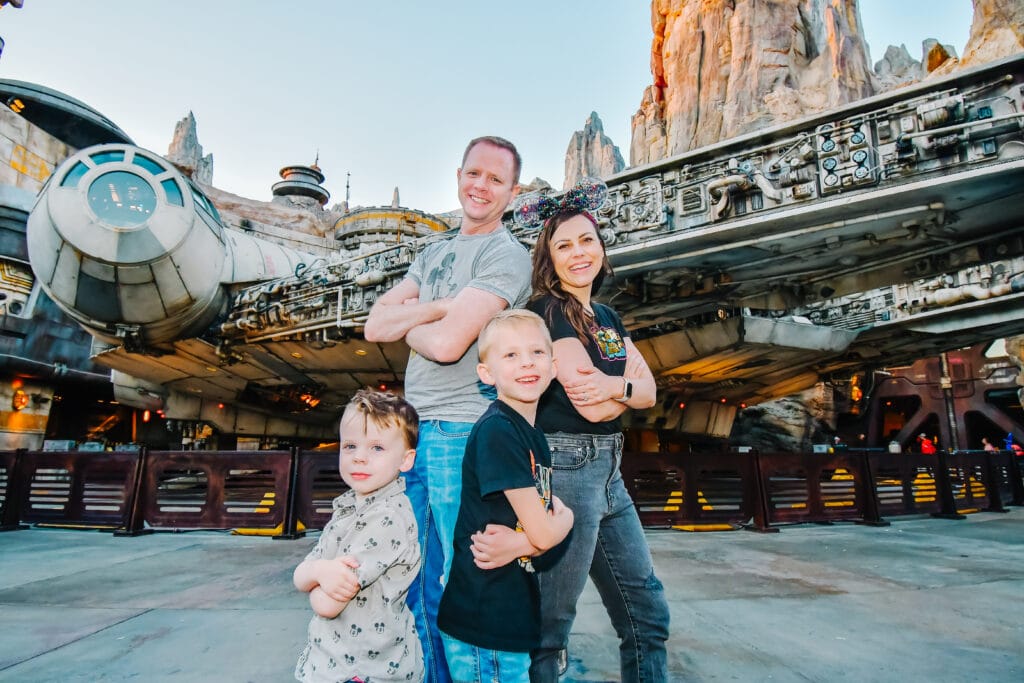 Practical Items for Star Wars Lovers
Gifts for Star Wars Fans
The Best Star Wars Gifts for Men
Star Wars Gifts for Dad
Star Wars Gifts for Women
Girls Run the Galaxy Shirt
How much to women love seeing Princess Leia become The General? A lot! And this shirt celebrates one of the best characters in the franchise!
Rebel Alliance Earrings
These are high quality, affordable, and perfect to wear with her favorite Star Wars shirts.
Princess Leia Buns Hat
These are cute for baby pictures, but also a fun hat to wear in the winter!
Rey's Lightsaber
If you know, you know. That special yellow lightsaber is a great gift for true fans.
Her Universe Merchandise
The Star Wars universe gets a stylish makeover with great Star Wars gifts for women!
Loungefly Star Wars Backpack
You'll see hundreds of these at any Disney Park. They're designed to hold everything you need for the day with comfort! A Star Wars edition is the perfect gift for a park-loving gal!
Like these Star Wars Gift Ideas? You may like these posts too:
Jedi Costume: Star Wars Family Costume
Star Wars Mad Libs Free Printable
Husband Gift Guide: Husband Gift Ideas
The Best Gifts for 7-Year-Old Boys
Get 365 Date Ideas!
We want to help you have the best date nights ever! Grab this FREE printable with 365 date ideas, a date for every day of the year so you never run out of ideas!