Halloween 2014- Pumpkin Carving
Date Info: 
Pumpkin Carving 
Price: $6-$10 
Location: Anywhere 
Time: About 2 hours 
We find most our
Halloween parties
and festivities happen before the actual day, which often leaves the night open to pass out candy to trick-or-treaters and enjoy some time together at home. Jacob had a crazy work week, I'd helped plan, put on, and clean up a company party Thursday night, and Jacob flew in from a business trip late the evening before. A casual night in for a date was just what the Dr. ordered. Not to mention, pumpkin carving hadn't happened yet and that is the perfect fall/Halloween date idea! 
So we went for it!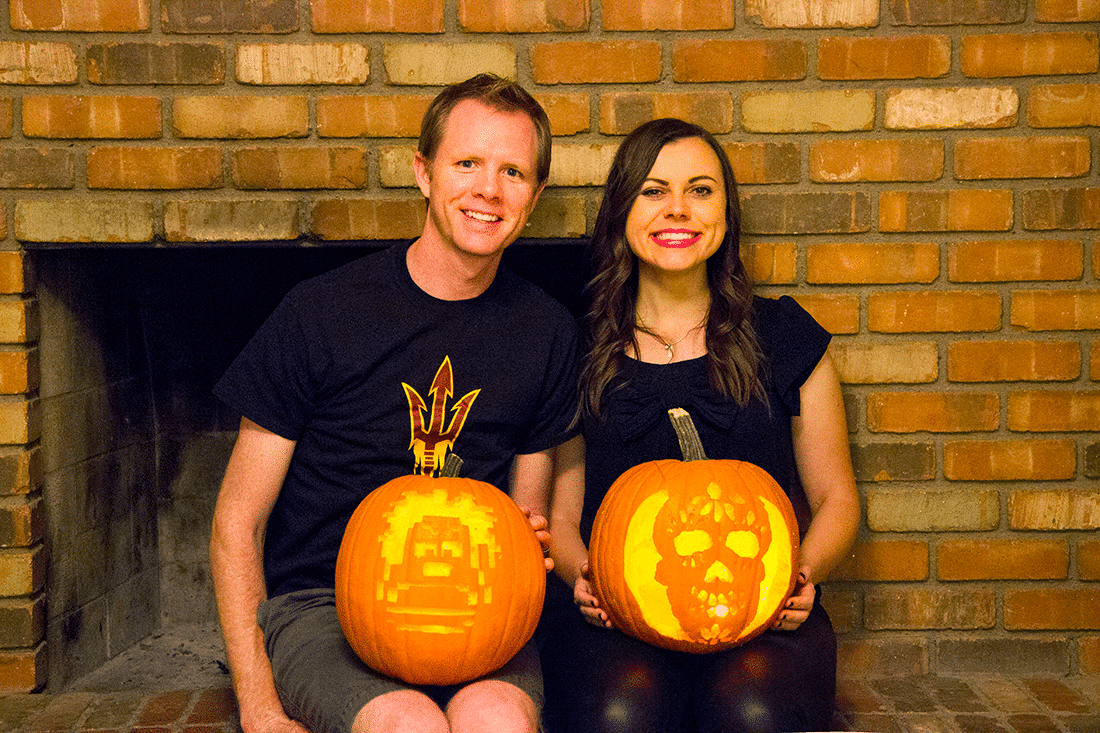 It took us all of 5 minutes online to decide what we wanted to do. This was our first year using power tools, so we knew we could go a little more intricate! I
now understand
the big deal with dremels and electric drills with many bit attachments. 
Jacob went with a pixelated Wreck it Ralph. I went with a Dia de Los Muertos Skull Candy pumpkin. 
So many holes! I was so thankful for a drill that made it so easy and so fun!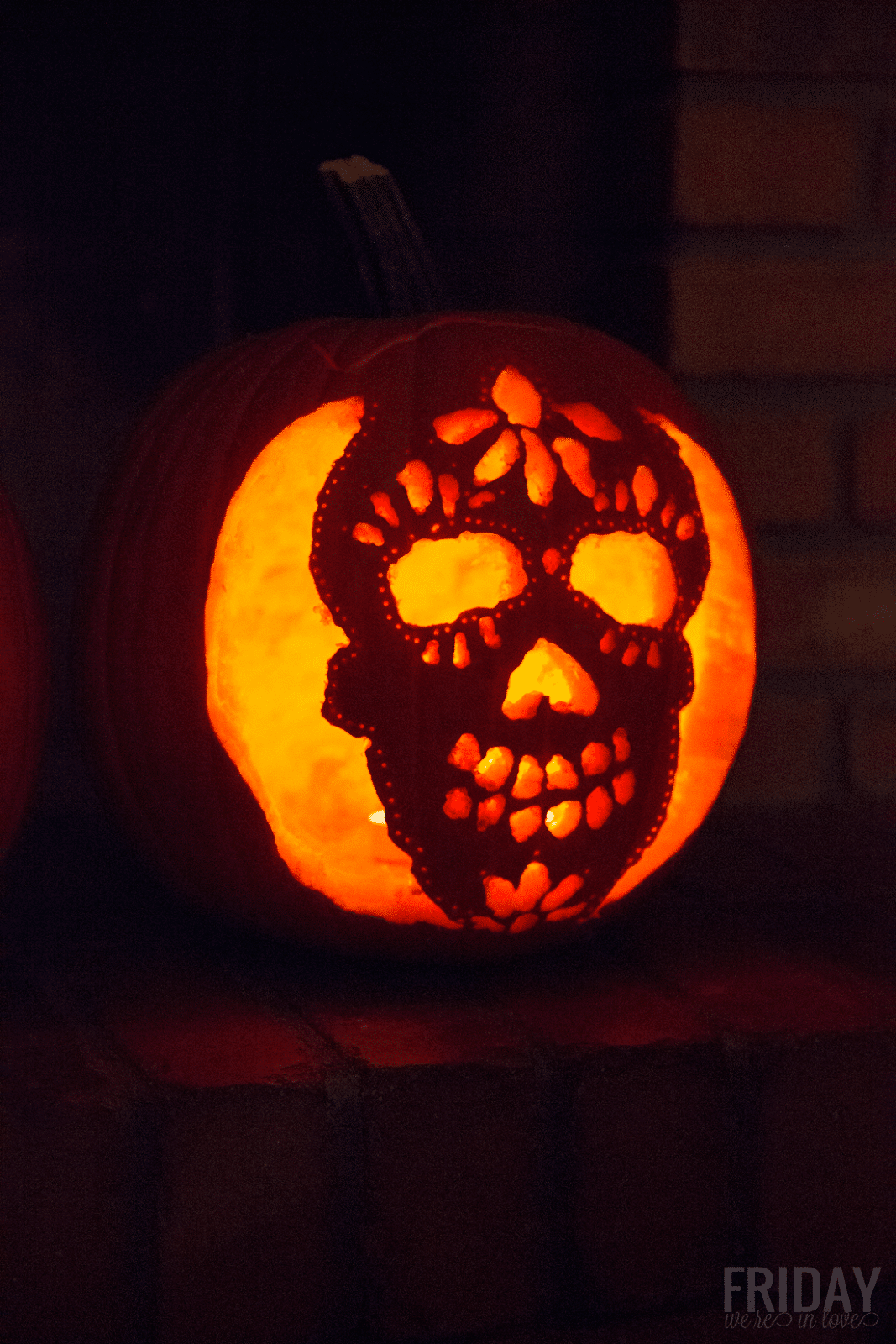 Jacob opted to hand carve most of his. I was pretty impressed with his precision!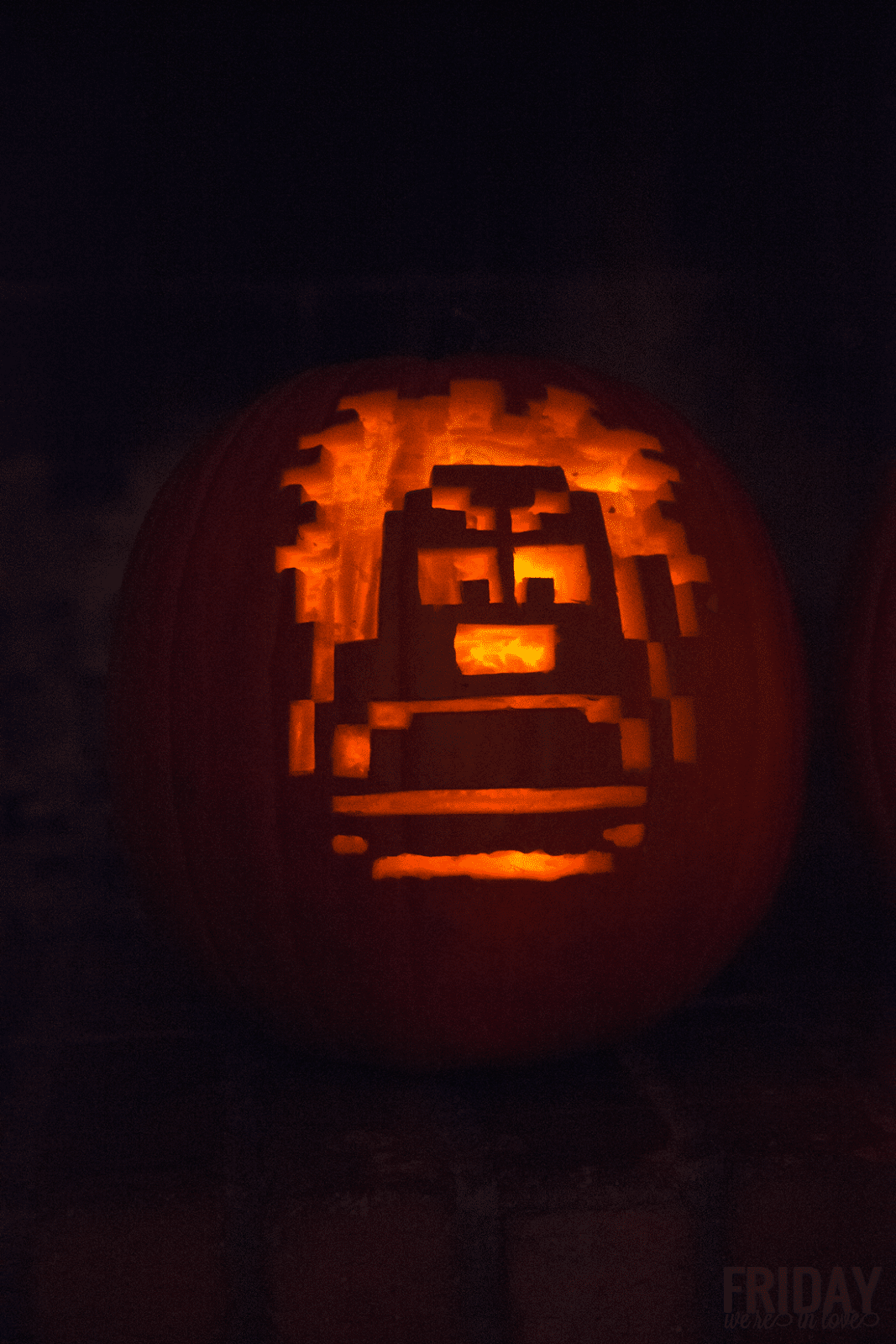 Watching a lot of cute kids come and get candy, and
alleviate us from the Milky Ways
in the mixed bag, in addition to some artistic renditions of squash varieties made for a perfect Halloween night!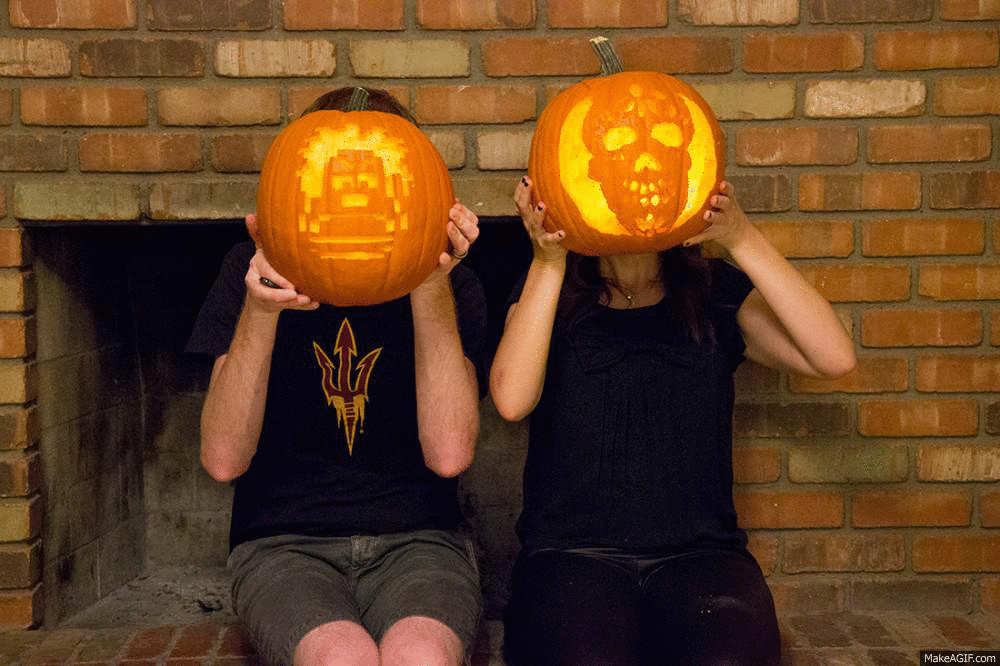 What did you do for Halloween? Did you carve pumpkins this year? If so- what did you make?