Halloween Dinner Party + Dolly Parton and Kenny Rodgers Costume Reveal
Halloween dinner party ideas including food and games to pull off a couple's Halloween dinner party in your own home
Halloween is one of our favorite holidays, one with childhood memories, ridiculous amounts of candy, all things pumpkin, and getting to dress up as someone or something else is just plain fun. However, it seems like after you get married and before you have children the fun of this holiday evaporates. It's no longer cool or acceptable to hit the single scene parties or single's ward functions, and without a little person to dress up and take trick-or-treating it can be rather dull unless you decide to be the change you wish to see in the world.
And thus, the possibly annual Camille & Jacob Halloween bash was born!
We decided we would really miss the old parties from our single's ward at church, which lead to how much we miss our friends from that era of life. We decided the party should start at our house with our friends from our old church and a few from our college days mixed in. Also, we had a sibling hear about it and inform us they were going to come too. It was funny, how can you turn down that kind of insistence?
We planned a dinner party early. It took us about a month and a half to plan and get it all together, but the payoff was worth it!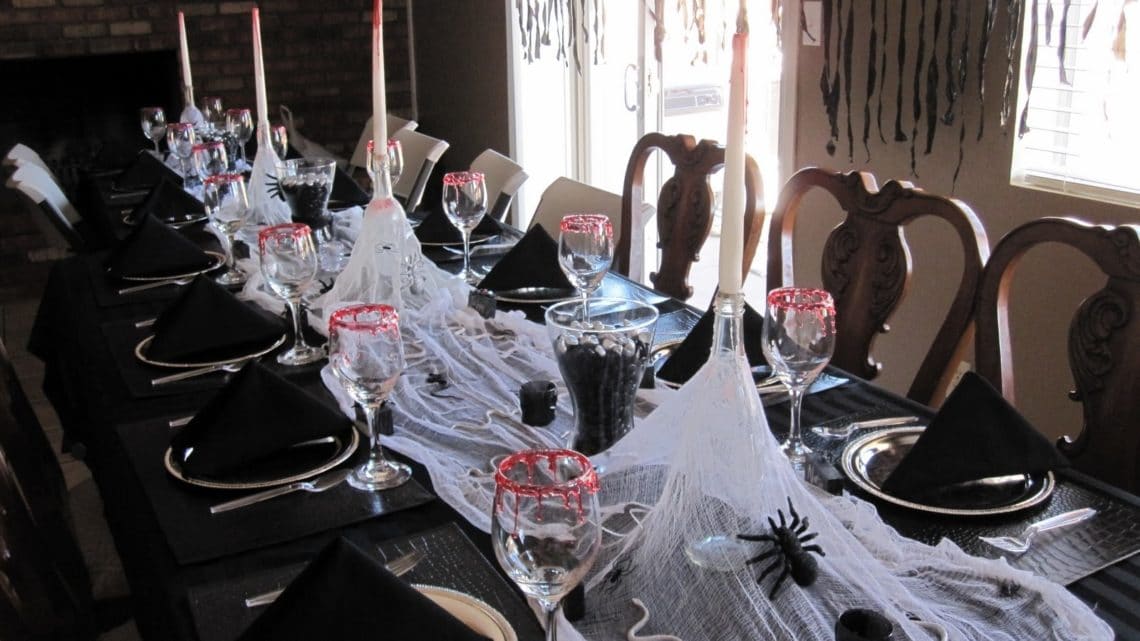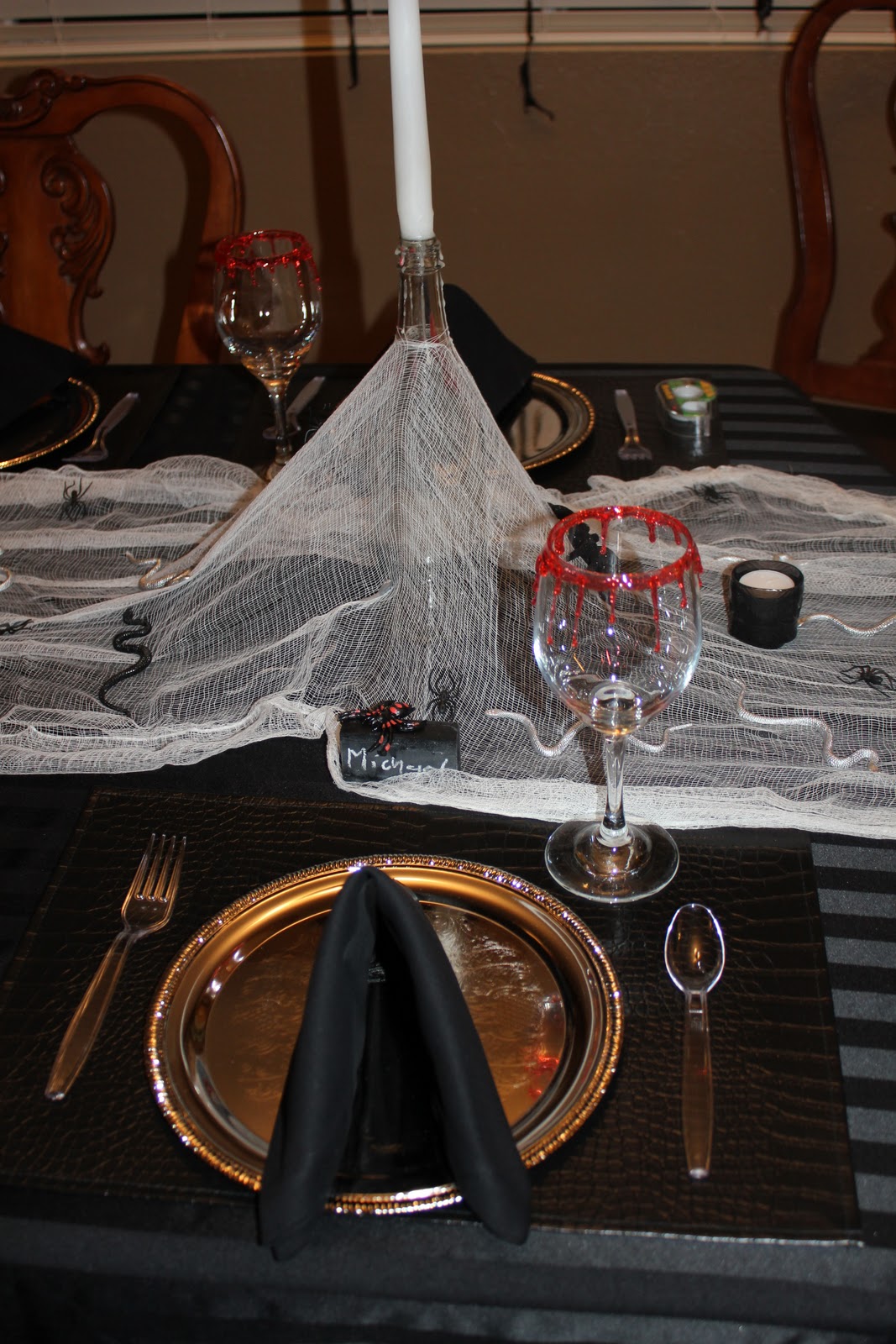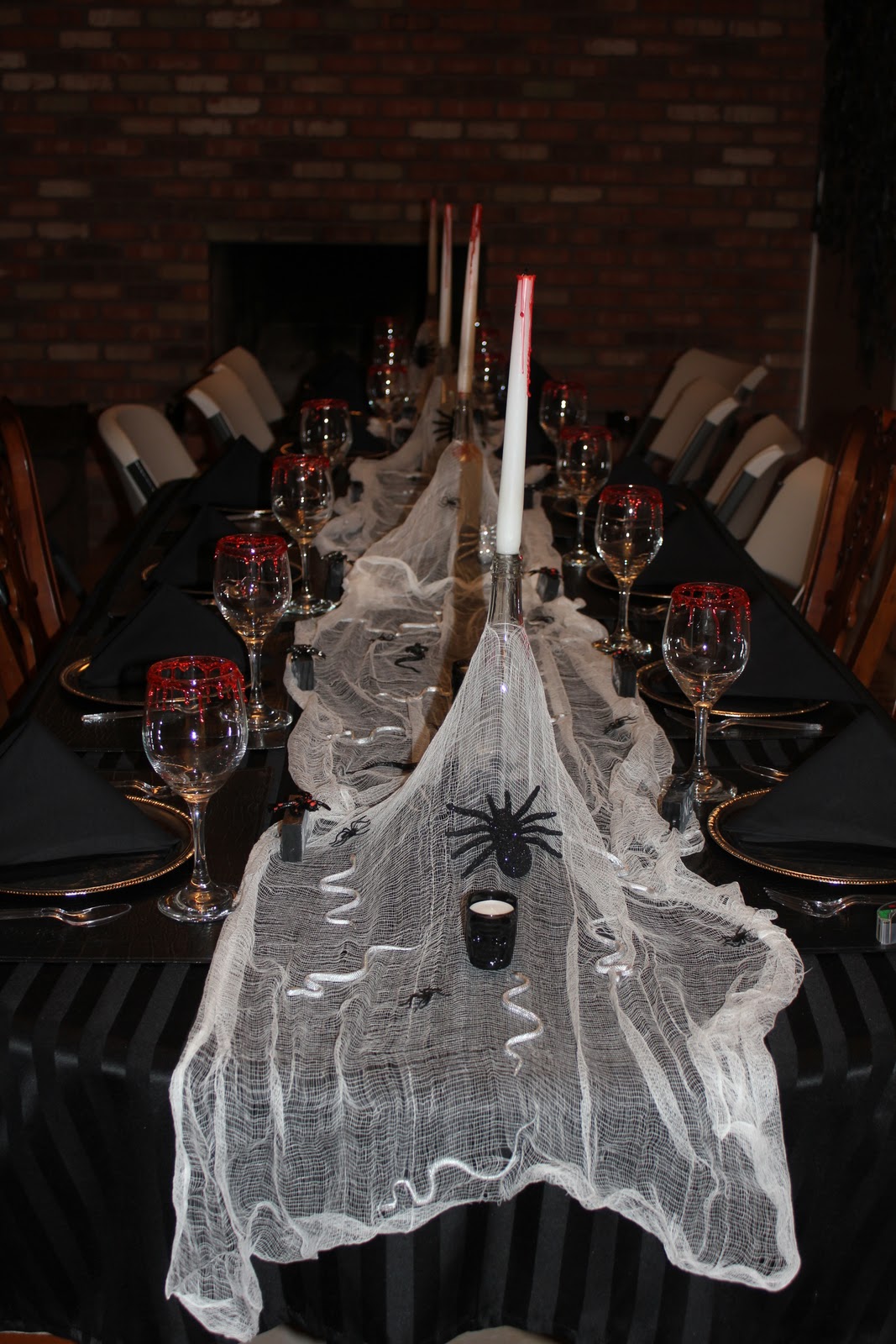 We decorated black table clothes with cheesecloth for spiderwebs. Then we added some empty wine bottles (or maybe they were Trader Joe's sparkling pomegranate juice, who can be sure….). We went for the glamorous/vintage look with these bottles and some black rattlesnake patterned place mats and vintage etched metal plates. Then we added lots and lots of sparkly silver snakes, glittery spiders, black spiders, and fuzzy tarantulas for the center. We decided to kick up the creepy a notch with "bloody candles" and "bloody" goblets. This was our favorite part!
You just mix 1 cup sugar, 1/2 cup Karo syrup, and 1/2 cup water and let boil for about 10 minute until in the "hard crack stage." Meaning it will be stringy and crackly if you put a drop in a cup of water. You then add some red food coloring, stir, dip the edge of the goblet, and watch creepy perfection in action!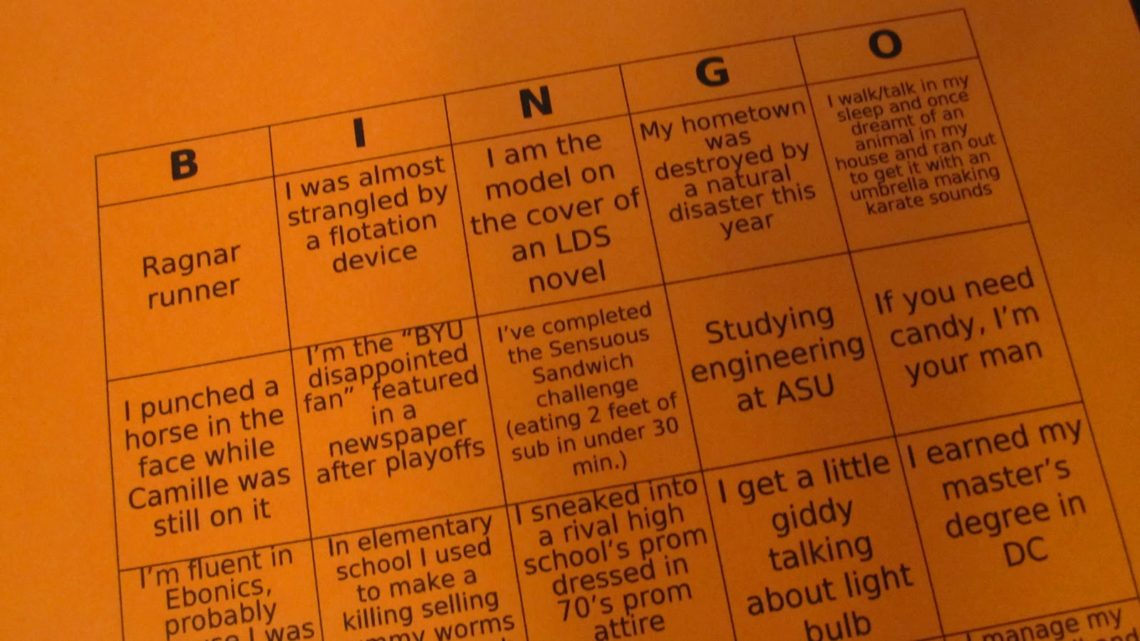 We started the night off with a getting-to-know-you game of bingo. You place an interesting fact or funny story about each of your guests on the squares and make them mingle and figure out who is the owner of which fact or story. The first to get bingo reads them off, everyone is introduced, and a prize is given.
And there were a few creepy appetizers and treats to get everyone going.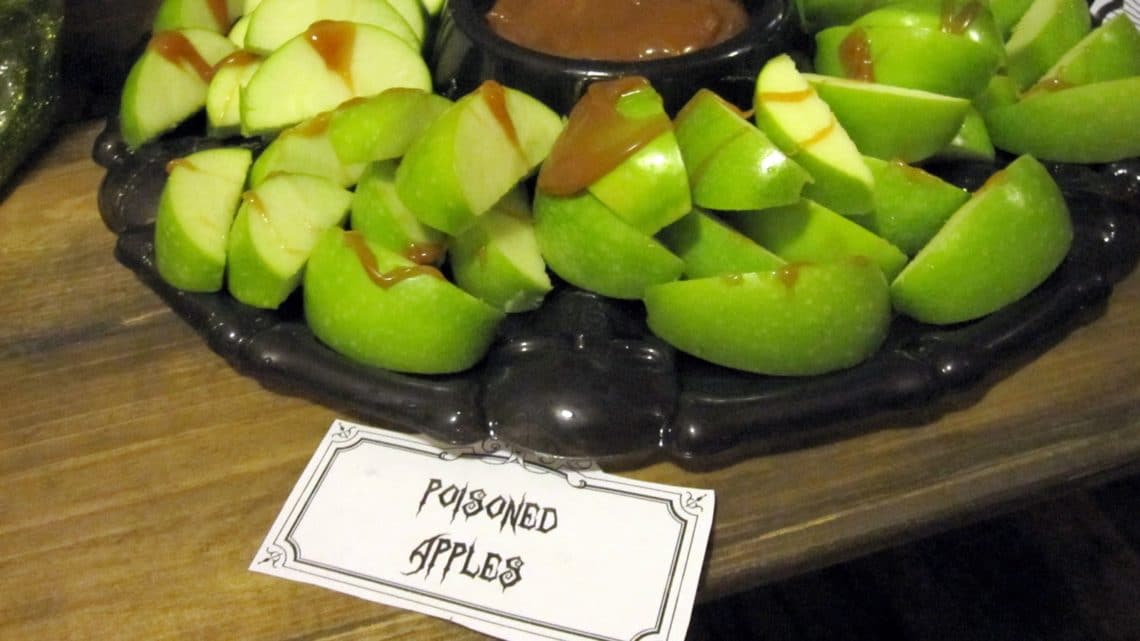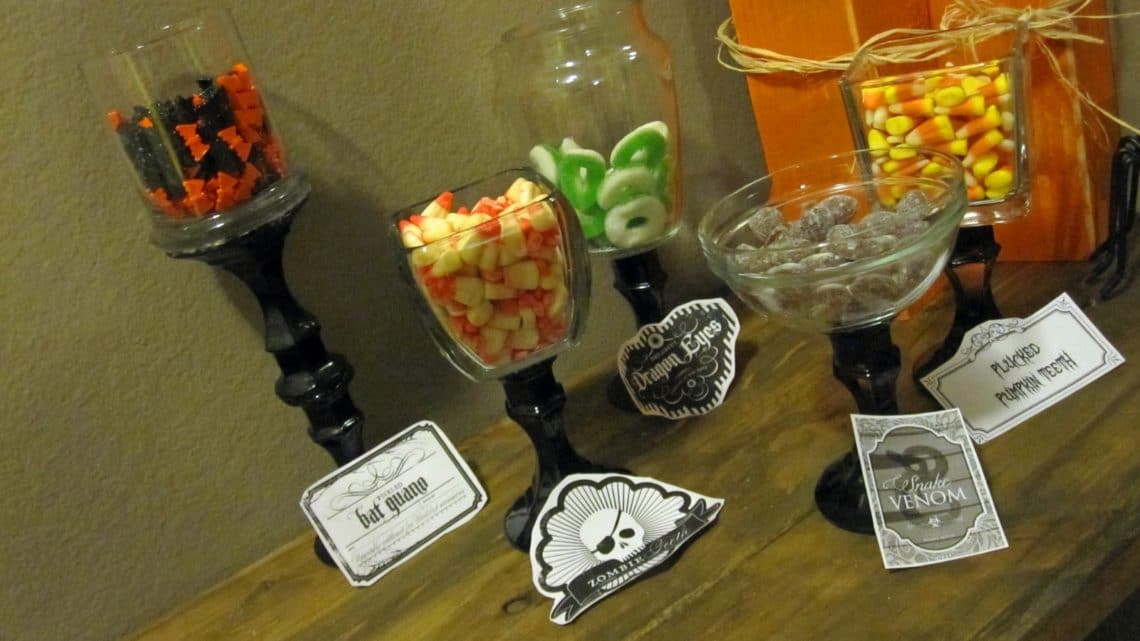 And then it was time for the best part: DINNER!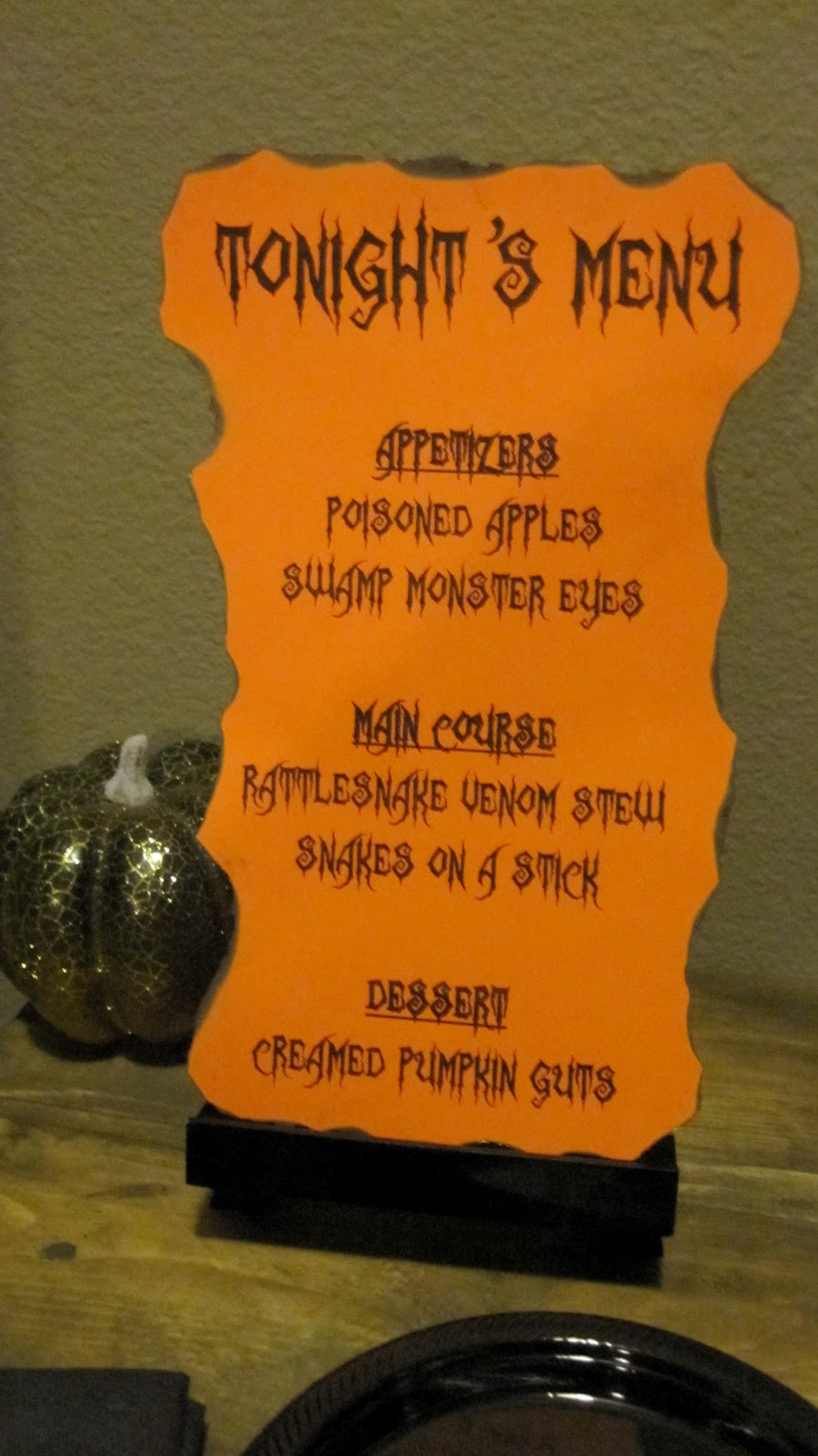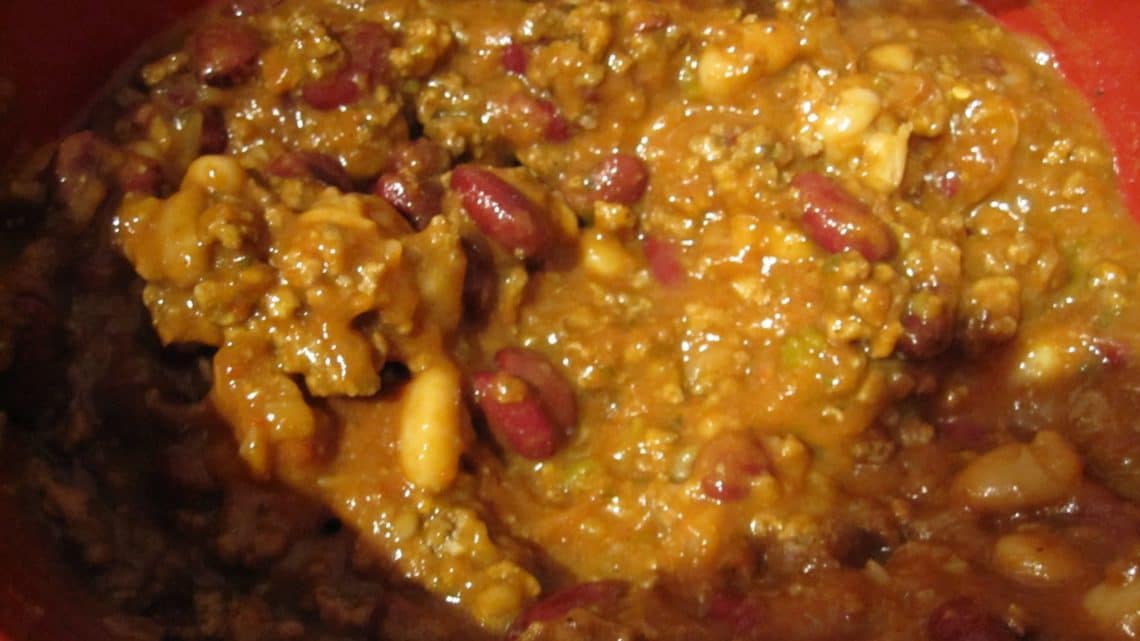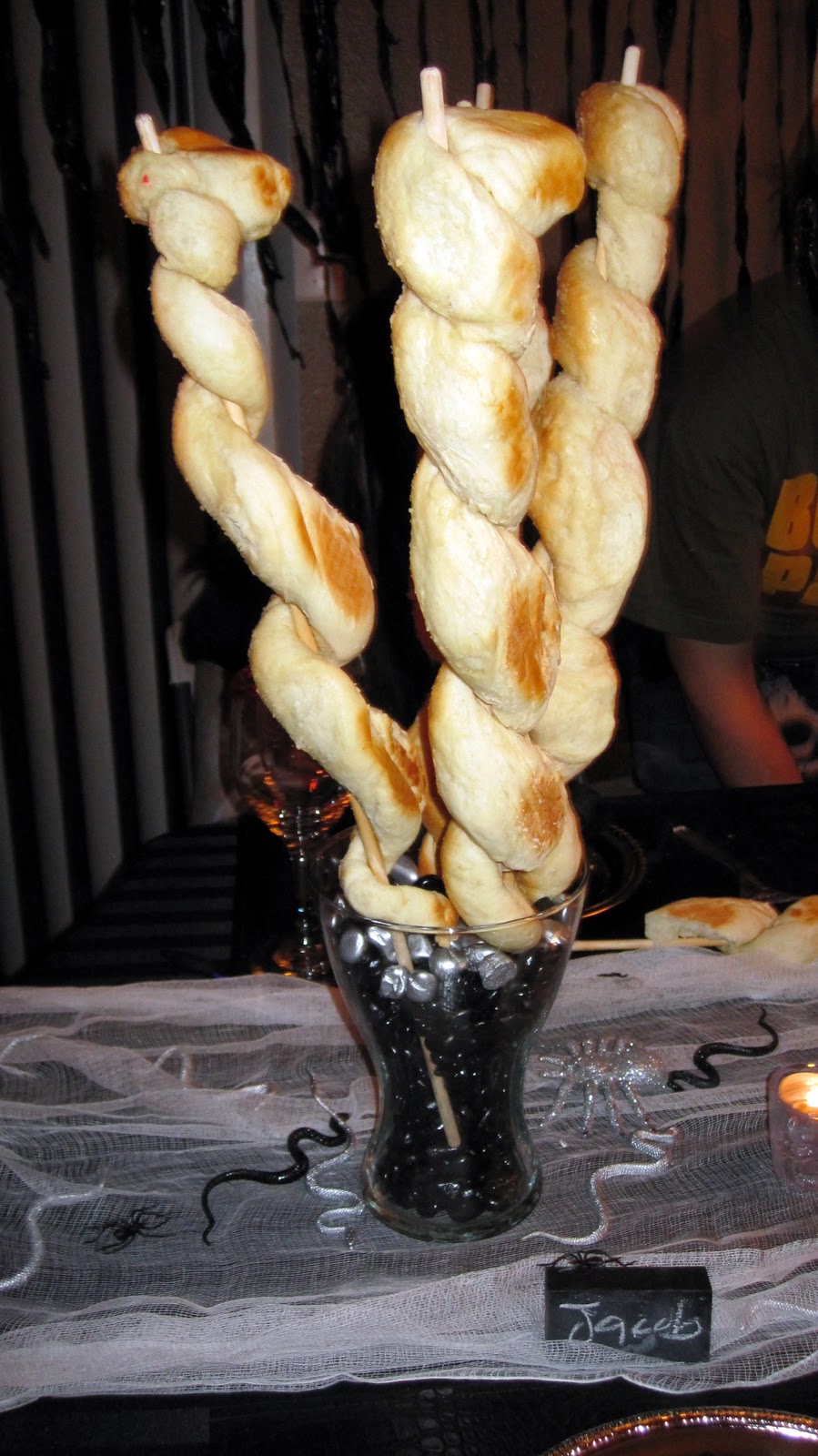 Followed by some dessert: caramel pumpkin cheesecake! But this pumpkin crunch cake would have been amazing too!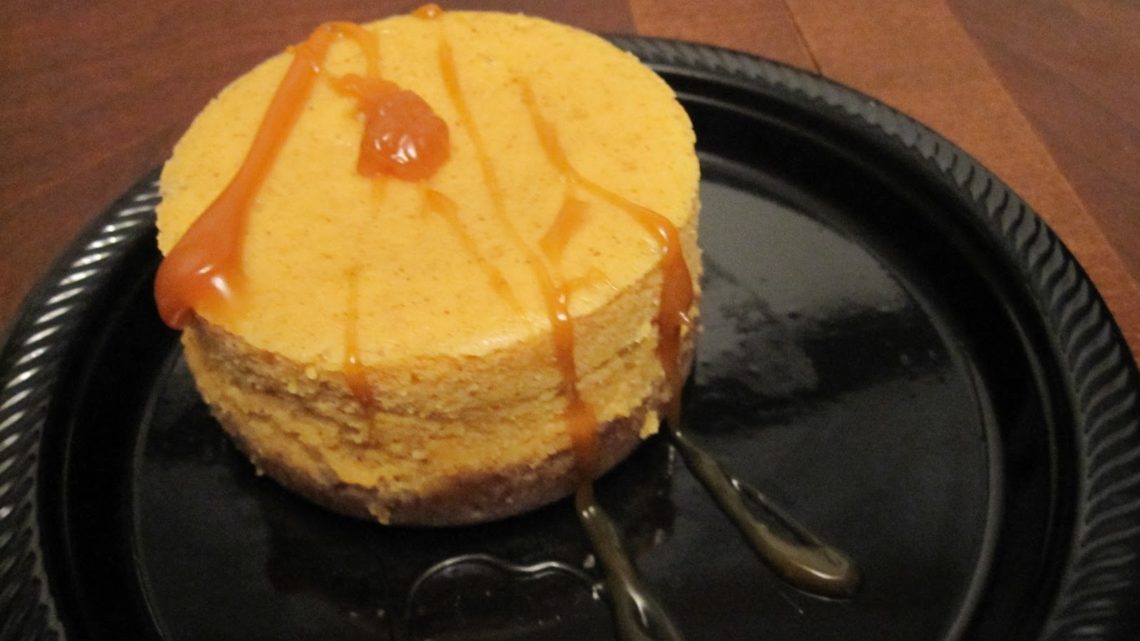 BTW: Husbands who bake pumpkin cheesecakes are the best kinds!
We played a few more games. One during dinner where we each had a cheesy and ridiculous Halloween phrase like "he did the mash, he did the monster mash." You had to say your phrase 3 times without someone calling you out. We had one almost make it, but it was a funny and tough game.
We also tried to have a costume contest, but our friends are amazing and pulled some hilarious things off, check them out: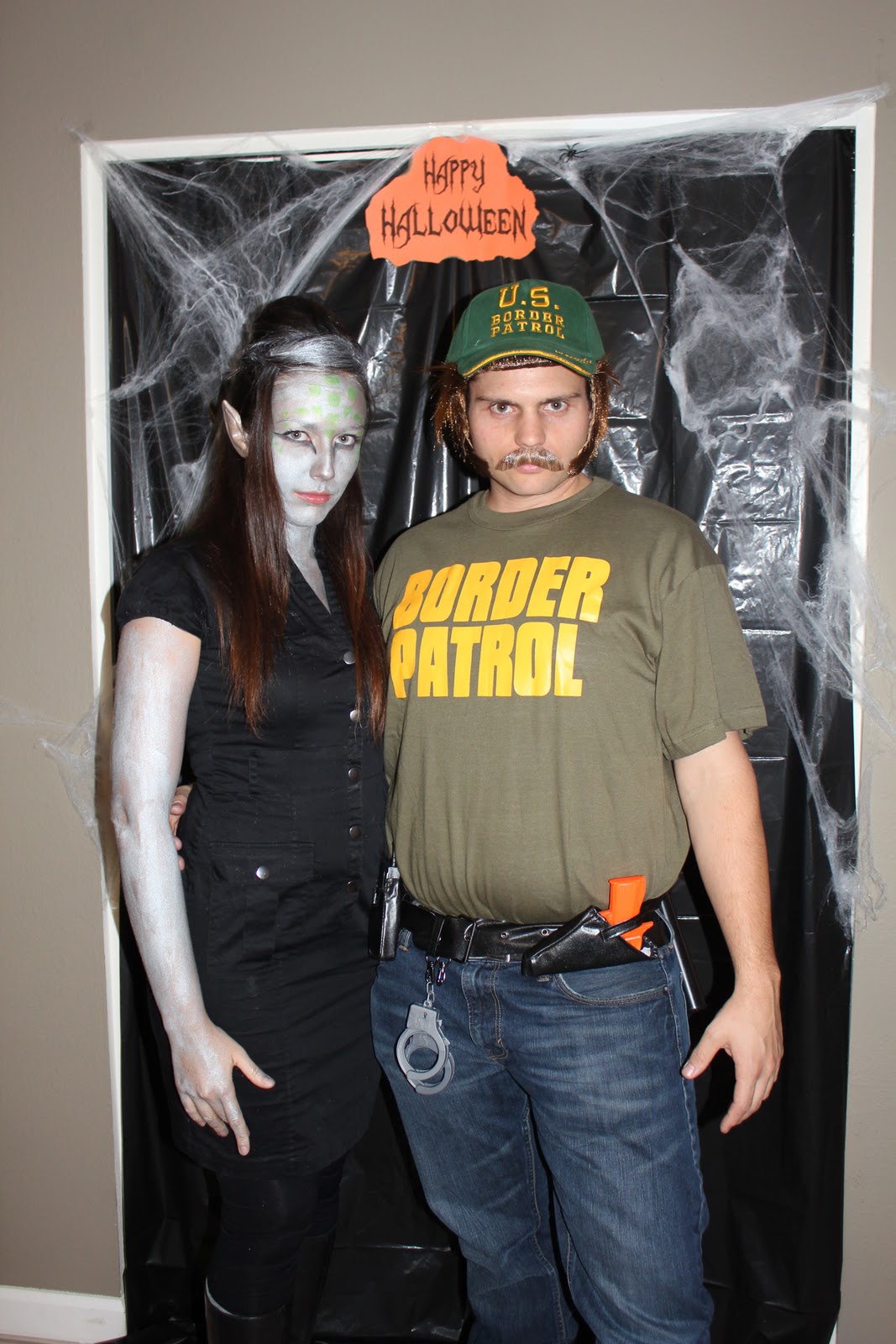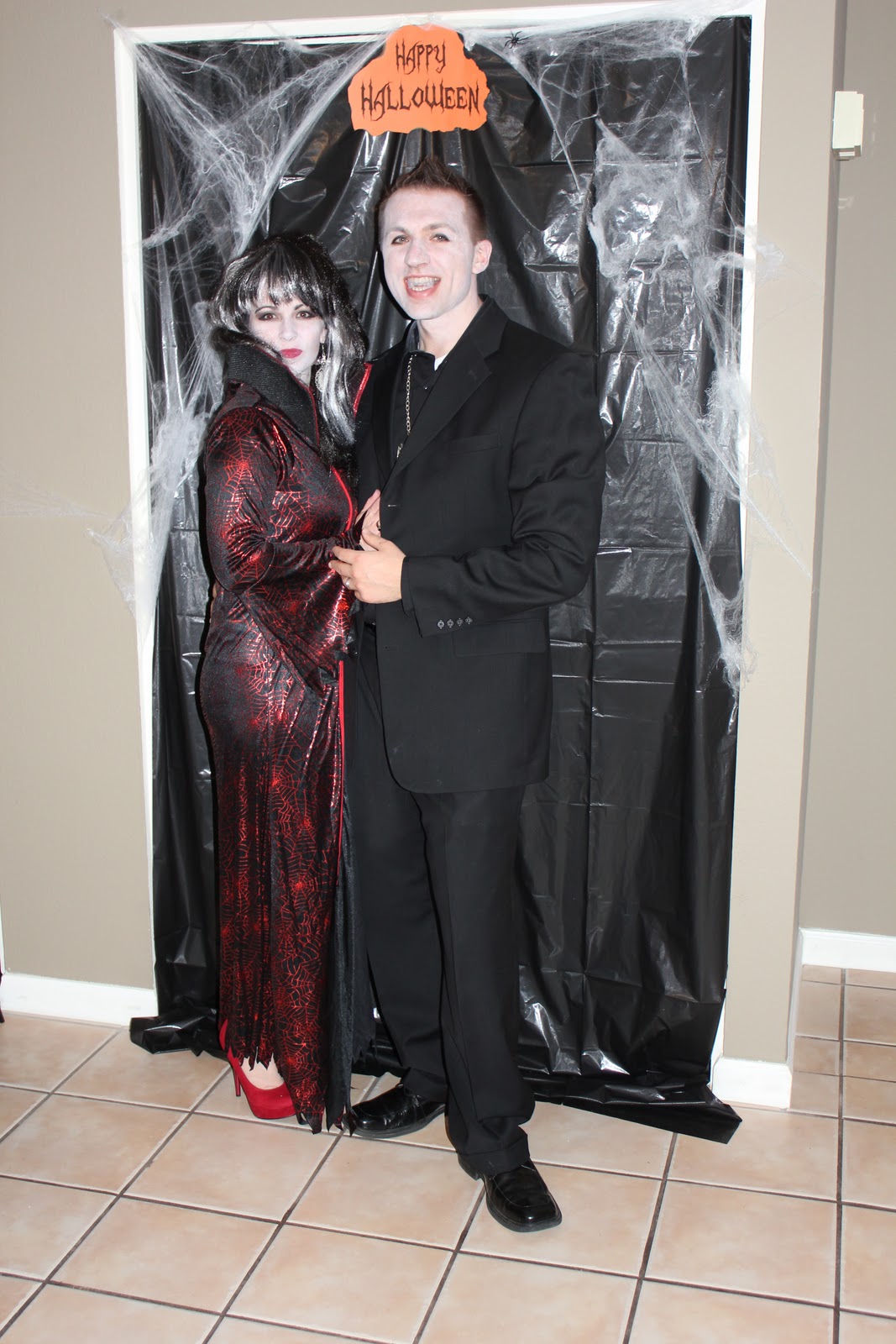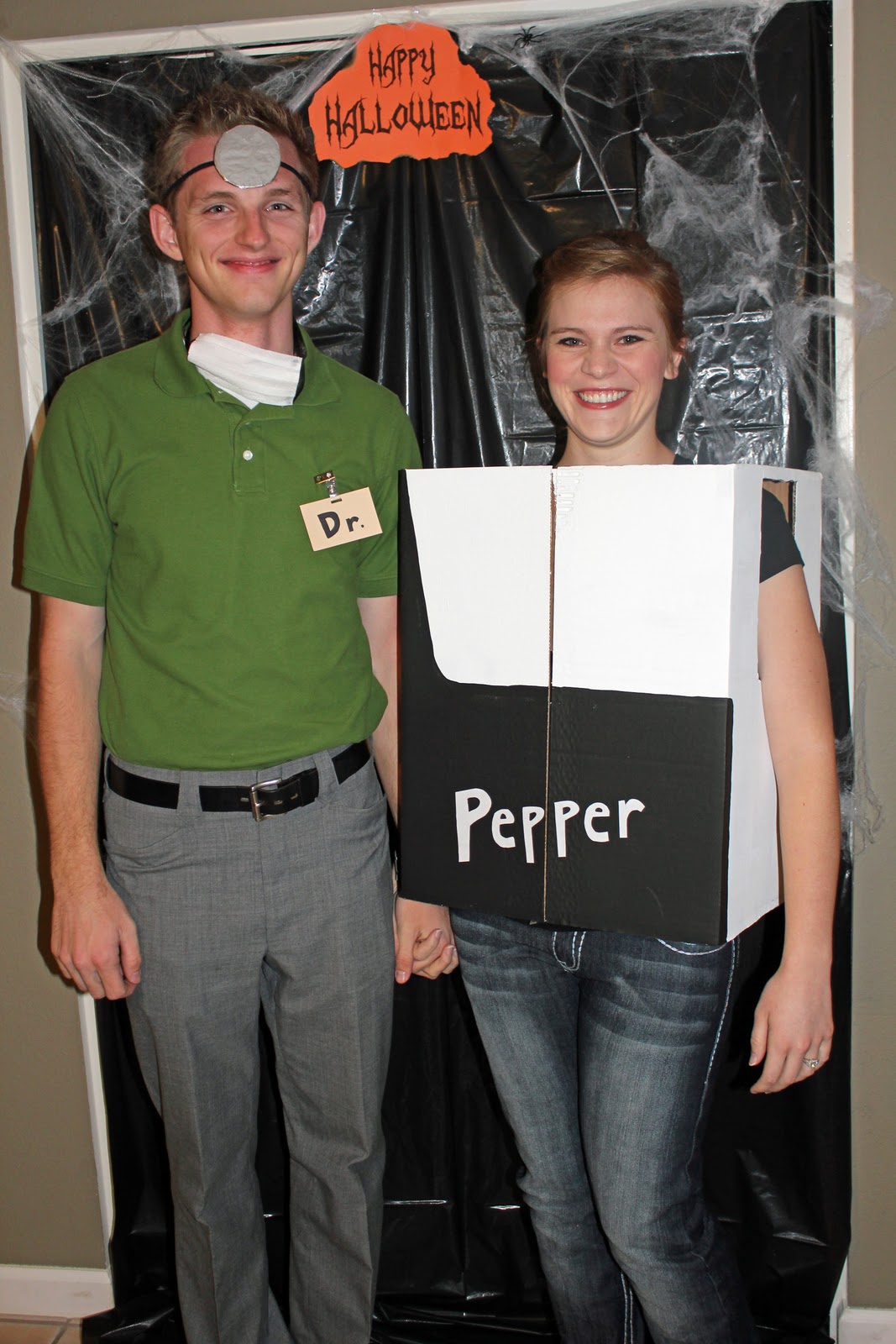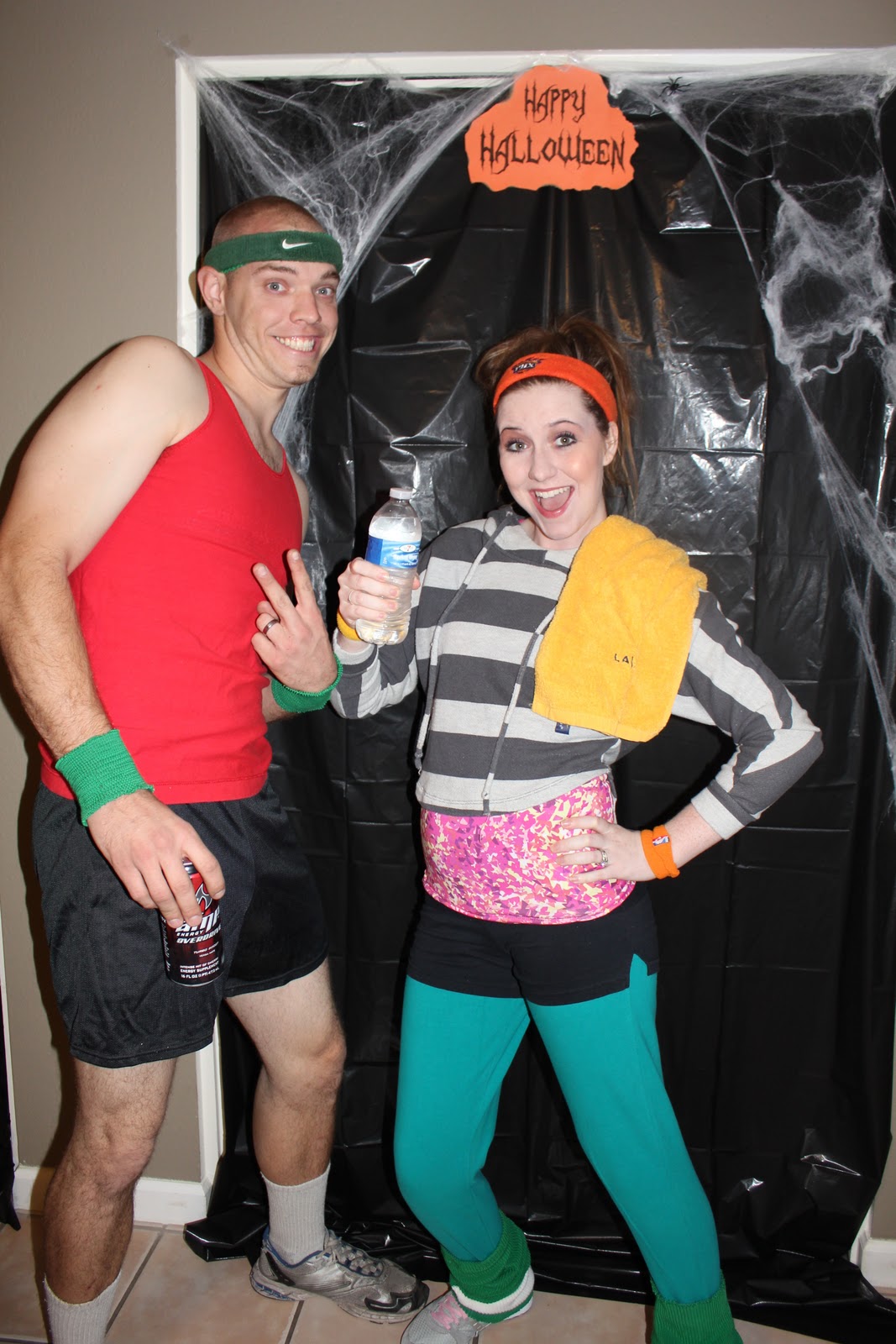 And we've probably had "Islands in the Stream" stuck in our heads for about a month, so it was nice to finally let our inner Kenny Rogers and Dolly Parton out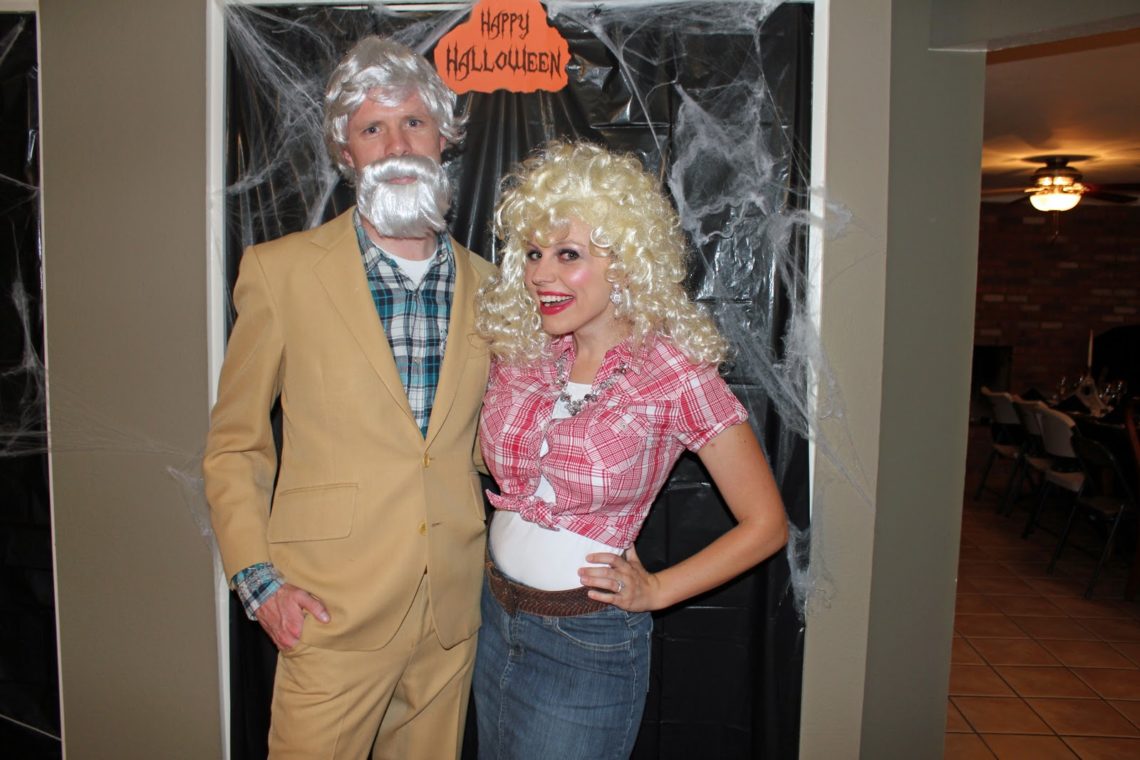 And thank you thrift stores for helping us pull together these costumes so easily! Used Halloween costumes and thrift stoes items are always a good way to go!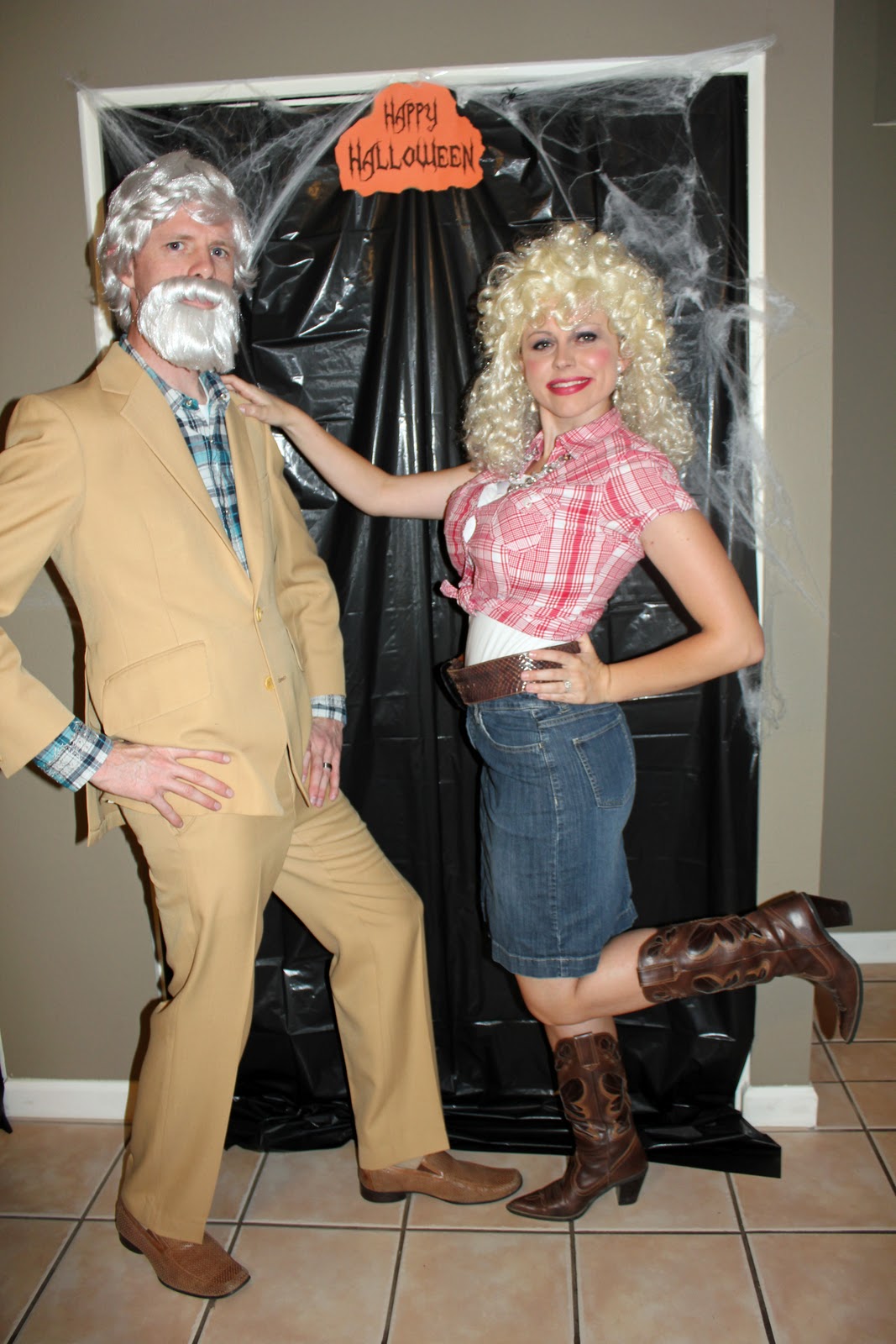 There were plenty of laughs, a few more games, and some amazing company with these amazing kids