Halloween: Local Theater Brings On the Creepy
Camille grew up in a home where holidays were cherished and always celebrated. We can thank her mother who always made a big deal out of food, decorations, and activities when possible. Way to go Mrs. M- thanks to her Camille has carried the obsessive trait finding joy in all the holiday seasons even if others bypass these days (her second favorite holiday is St. Patrick's Day- for real).
With grad school on a trimester schedule the past two years, finals have always always fallen within two or three days of Halloween, and so it was collectively decided that the year we could actually focus on it, we would! We've been up to some creepy dates and have many more to come this weekend.
Lot's of our dates we find by buying Groupon deals. When we see a two-for-one deal for a holiday play totally $12 we couldn't resist!
Local theater is often a small risk, but we usually come out pleased for the price we pay. Dracula at GCU was surprisingly good!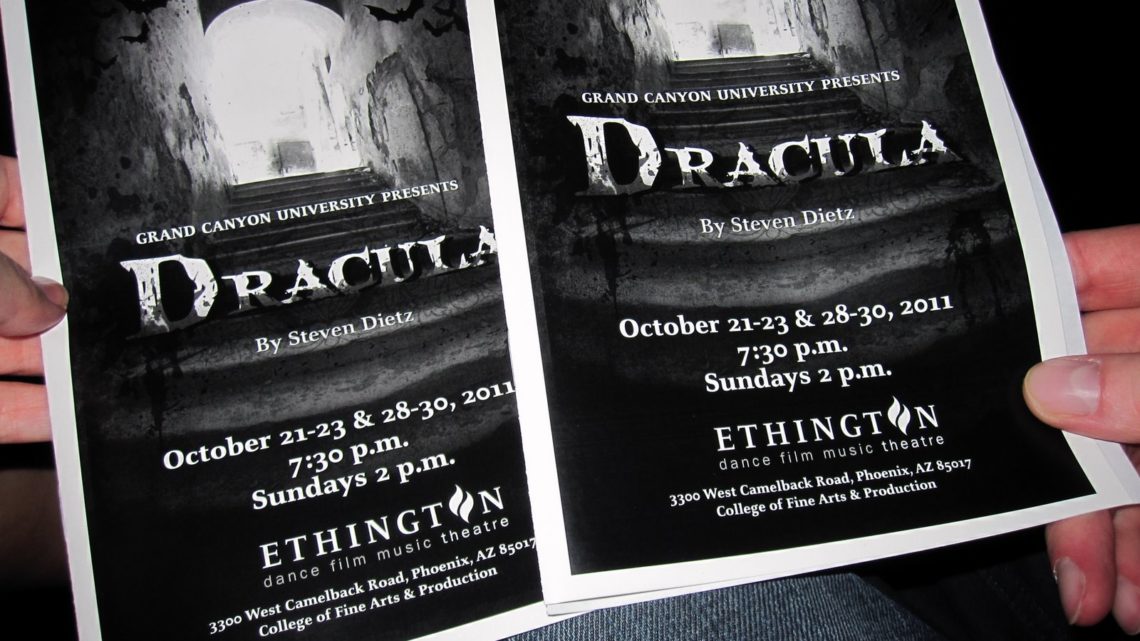 We would have sansed the rock music replaced for the traditional Dracula theme, we may or may not have giggled instead of gasped in horror when it came on, but we're just like that. Maybe the ending with a lot of Christian references beyond what the book mentions was a little far, but it's a private Christian university, and Camille went to one of those too,  so I guess we'll super respect it, even if it seemed a little stretch to make Dracula a former devout Christian.
But really, what little complaint is that? It had really awesome staging, lighting, and superb acting for a smaller university. We even had a few scares with unexpected sounds and movements- just the right amount of creepy for sure.
We came out happy!

Moral of the story: Sometimes the $12 you pay for a play really can pay off for a fun and interesting date!
Get 365 Date Ideas!
We want to help you have the best date nights ever! Grab this FREE printable with 365 date ideas, a date for every day of the year so you never run out of ideas!