Egg Hunt System and Easter Egg Hunt Ideas
These Easter egg hunt ideas and egg hunt system helps kids of all ages feel included and make Easter Egg hunts a lot more fun!
Egg Hunt That's Fun for All Ages
We gather with our large extended family for an Easter egg hunt each year. It's always fun to put together a big party and celebrate with cousins!
But that means we have kids of all ages that attend. It only took one year of watching the preteens dominate the toddlers to realize we needed a better system.
Easter Egg Hunt Benefits
Let me tell you, it's benefited us far beyond just age gaps! Here are a few extra perks:
Allergen Free Easter
We have celiacs, peanut allergies, milk allergies, and diabeties in my family (I know, we're a good time ;)!) And this helps every kids feel included and open treats or prizes that work for them.
Age Inclusive
Teens actually want to participate! Toddling babies love it. And everyone walks away a winner.
Disability Inclusive
We can structure it to help with overstimulation, noise, and physical needs. I love that it allows kids of all ability levels to have some fun!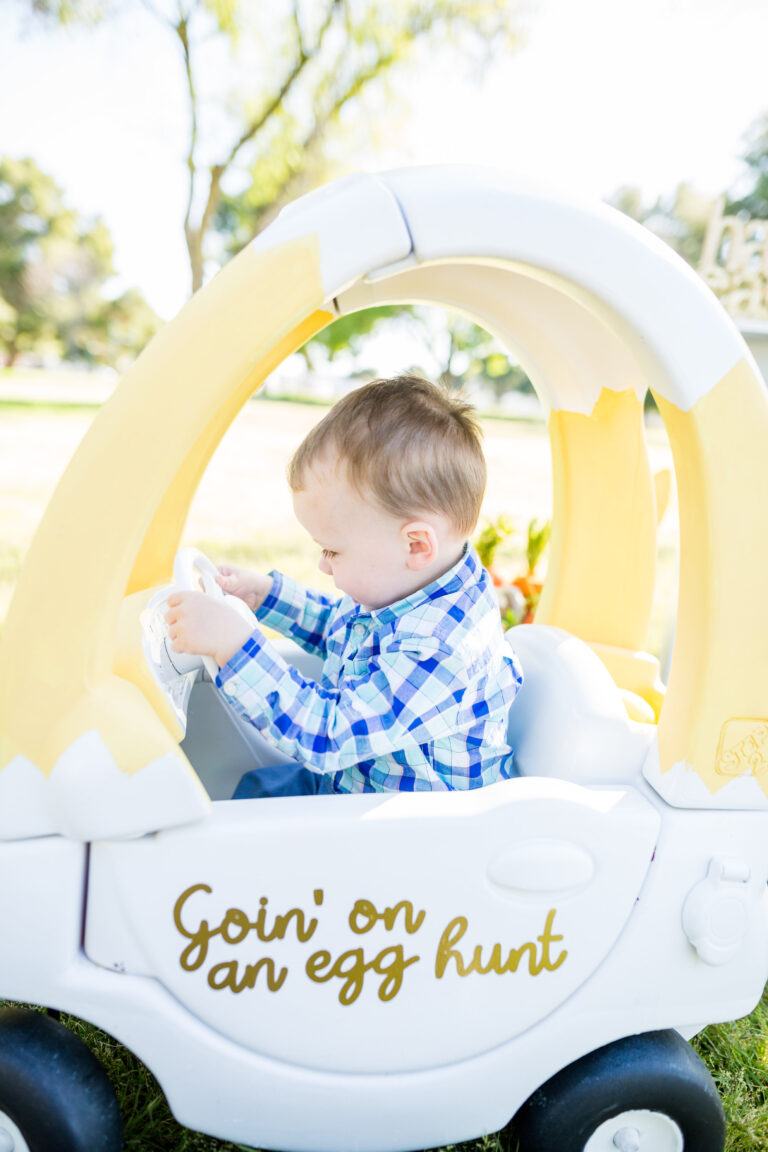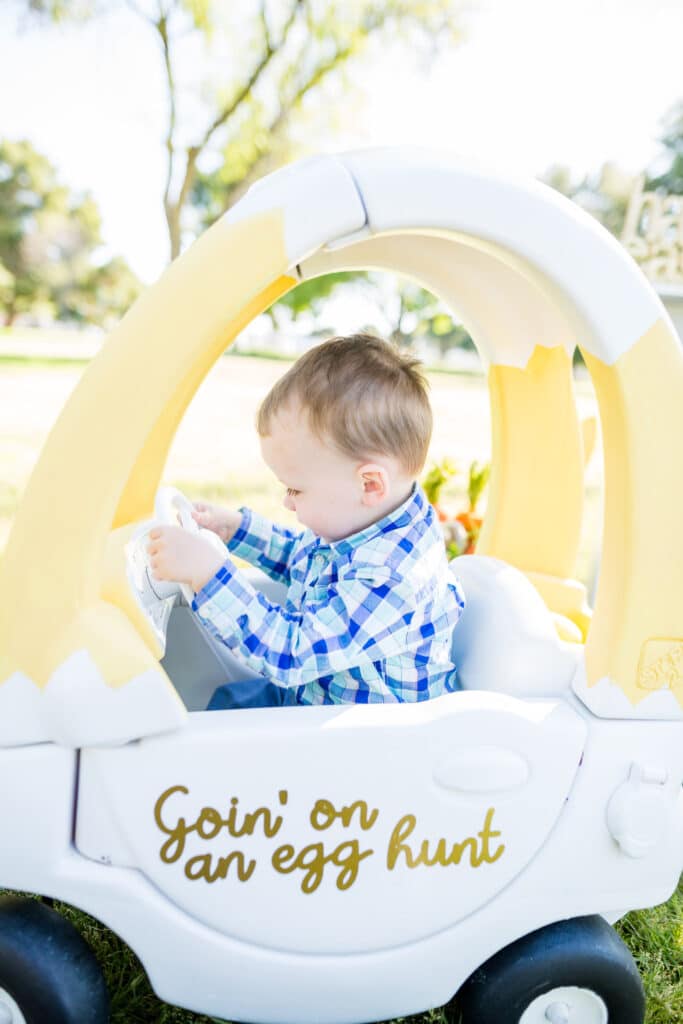 How to Do An Egg Hunt: Our Easter Egg Hunt System Everyone Loves!
Here's a breakdown of the easy and fun egg hunt system we do to make Easter a lot more inclusive and enjoyable for kids of all ages!
Egg Hunt Rules:
Rule 1:
Each kid is assigned an egg color. You are only allowed to hunt that color of egg.
Rule 2:
You must find every color of that egg (to prevent spoiled eggs or litter)
Rule 3:
Each egg hunt participant is not allowed to tamper with or touch anyone else's eggs.
Rule 4 (OPTIONAL):
If we create a zone or area you're allowed to hunt, you need to stay in your zone.
This is particularly helpful if you have many little ones who may not identify color well. If they know this is your section, they handle it a lot better!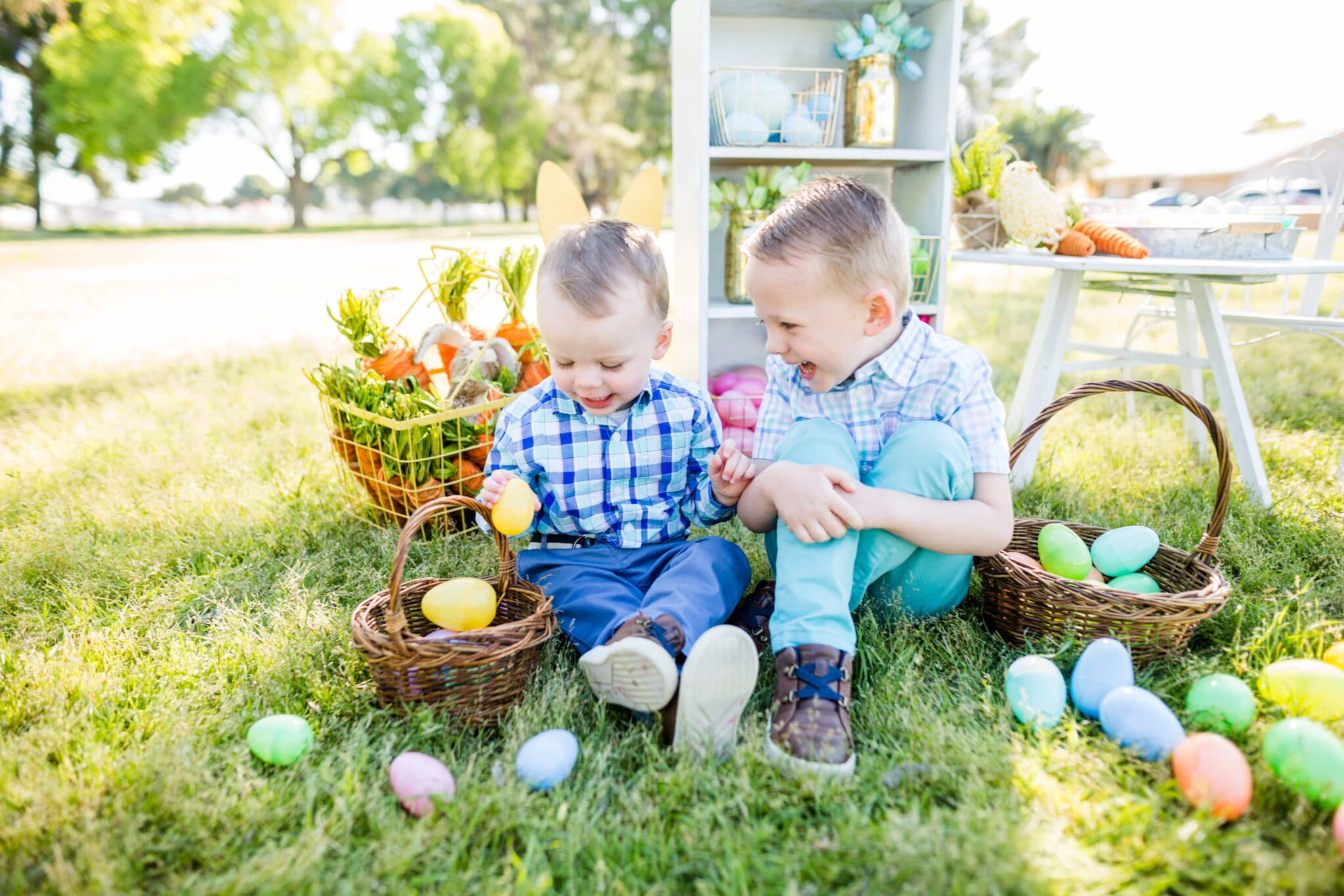 Egg Hunt Prep:
In our family, grandparents host the event. We all invested in purchasing different colored eggs for each kid participating. Also, we strive for about the same amount of eggs in each color so it feels more even.
Divide the eggs by color.
First of all, uou'll want them sorted and seperated. I'd recommend putting each in their own basket/container to keep them sorted.
Assign a color to each egg hunt participant.
Sometimes we give them two colors if we have fewer participants. Often, we'll assign a color to an age group. But usually, each kids gets their own egg color.

Determine which treats/fillings belong in each egg color.
Sometimes this is no big deal and we do whatever. Often, we need to create an allergen free Easter for kids with celiac disease, diabeties, or a milk or peanut allergy. So we set up kids with special needs or kids with allergies for success so they can also enjoy their Easter egg hunt tradition!

My mom also loves to add a few one dollar bills to the mix. The color system helps her feel like each grandchild walked away with a few dollars and feels like they found their own special egg.
Fill the eggs!
Stuff them, and keep them seperated by color once the Easter egg fillers are added.
Decide if you need zones.
Often mixing the colors creates a fun Easter egg scavenger hunt searching for your assigned egg color. Also, if you have toddlers, kids with special needs, or older kids who may be too aggressive around younger kids, you may want zones.
A zone is simply a dedicated space to one egg color. Even the littest egg hunters can enjoy their area and know it's all for them!
Sometime we make zones up in trees, or other tricky areas to make the Easter egg scavenger hunt more fun for older kids!
Hide the eggs!
For little egg hunters we just dump them on the ground and space them out.
For older egg hunters, we find very tricky locations and un-obvious spots.

Fun Easter Egg Hunt Ideas
We've Found this egg separation and assignment system makes a huge difference in helping everyone have fun! It's tailored to all ages, and everyone feels like they had success!
For older kids, it's a fun Easter egg hunt idea to really hide them or let them hide each other.
For younger, you can get creative and put anywhere you know little hands will be able to pick up an egg.
It's like a toddler Easter egg hunt and a teenager Easter egg hunt all at once. And truly, they enjoy watching each other and cheering each other on!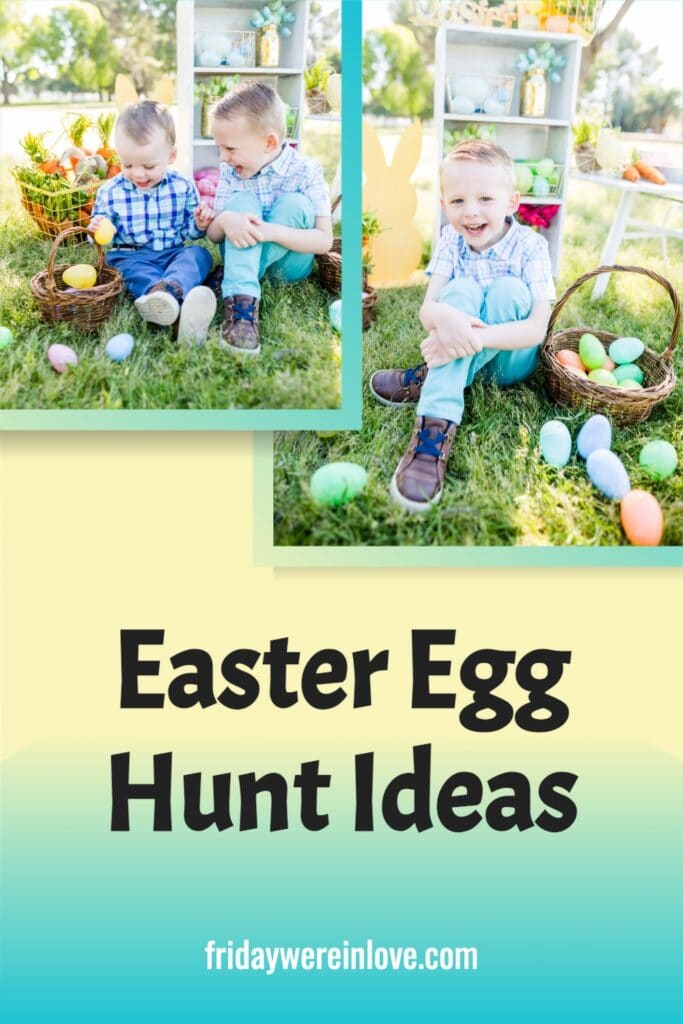 Get 365 Date Ideas!
We want to help you have the best date nights ever! Grab this FREE printable with 365 date ideas, a date for every day of the year so you never run out of ideas!