When eShakti and Amazon Team Up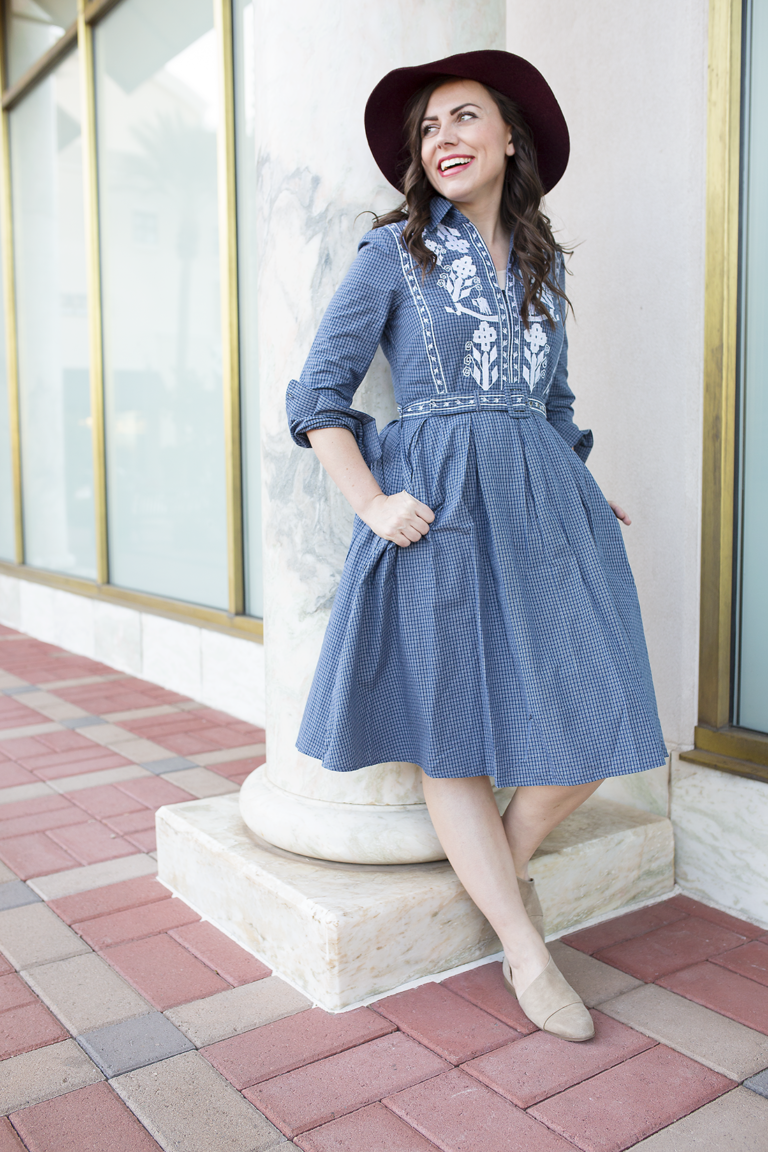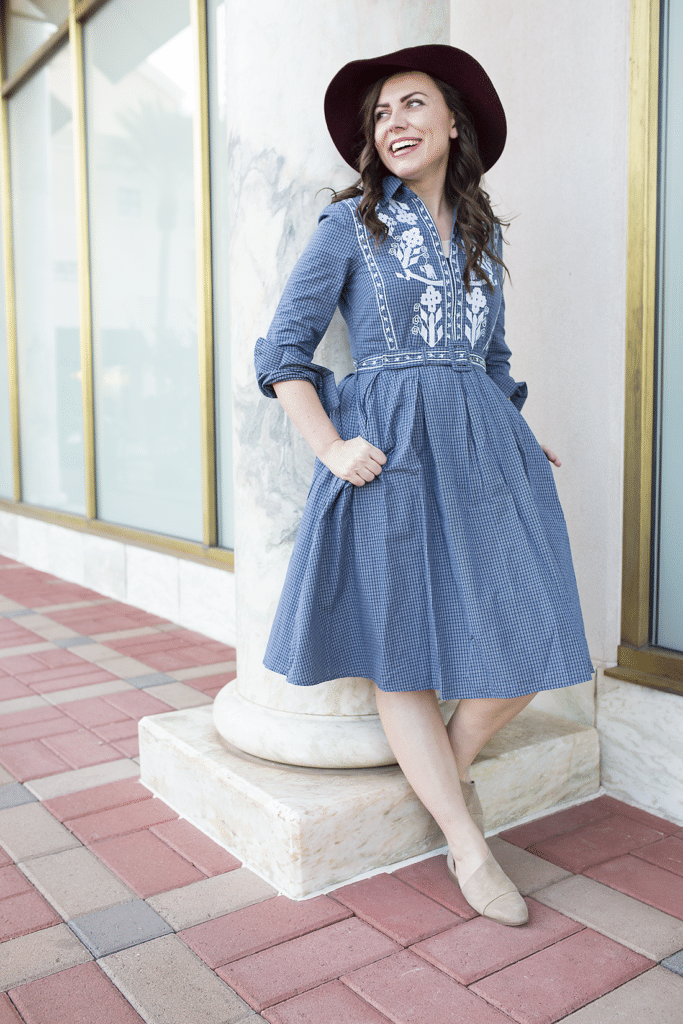 This eShakti look is brought to you by Amazon Fashion, but all outfit choices, styling, and opinions are my own! 
I have been a fan of eShakti dresses for years. There's something about getting a custom dress made for your body that is high quality and will last that makes it an easy choice. The only thing I didn't always love was the time to receive a dress. It's still a decent time frame, but in the days of Amazon Prime, anything more than two to three days feels long. So when I learned that eShakti and Amazon have teamed up and you can now buy eShakti through Amazon you can only imagine my love affair!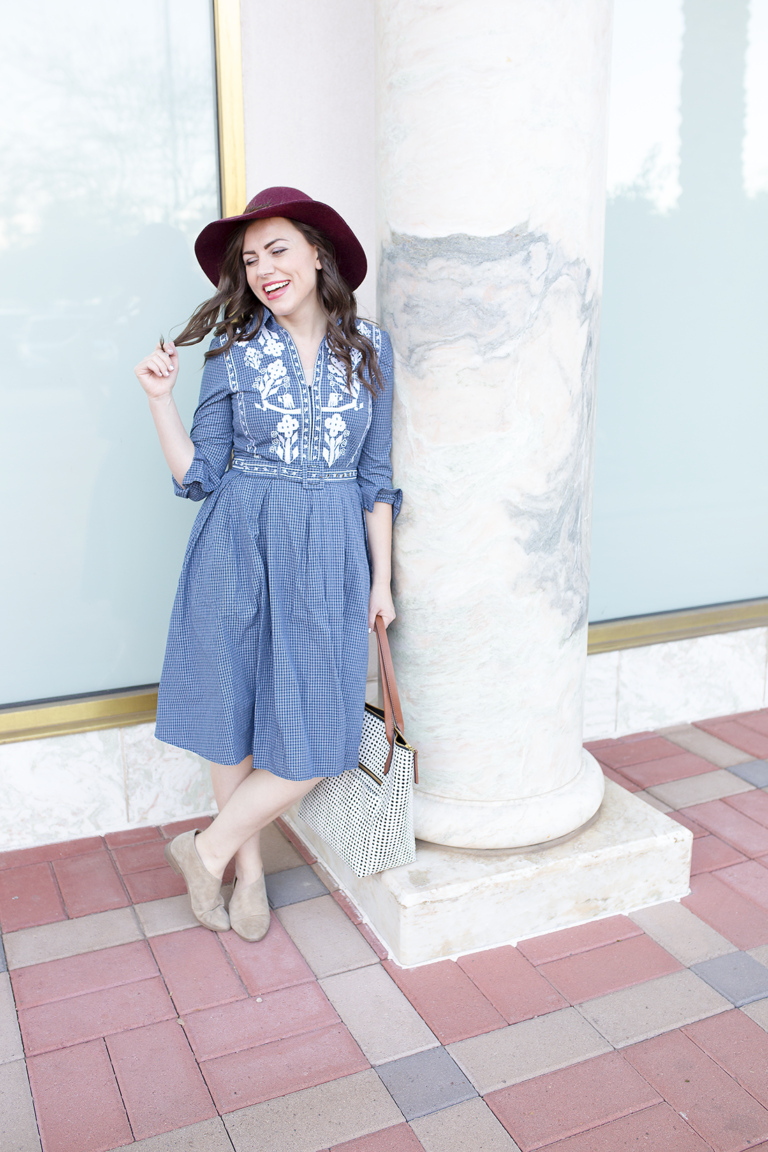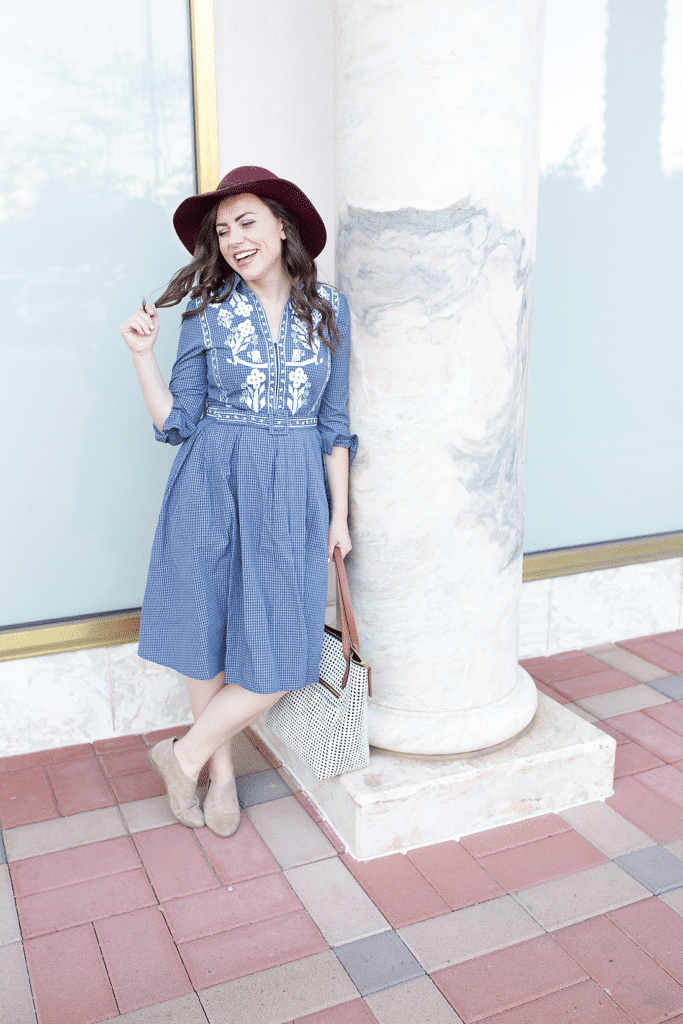 Dress / Shoes / Hat / Bag / Lipstick (Honey Rose)
I'm at a phase where I'm just starting to show pregnant, and I learned my maternity clothing purchasing lesson the hard way the first time. I just bought clothes that were a little looser my first trimester thinking they would only last then. After giving birth I had many people tell me I'd just wear maternity clothes the first month or so don't worry about a postpartum wardrobe. In my mind, maternity clothes were the second half of pregnancy and I thought great, I can do that. What I didn't realize was it's more like those first trimester clothes you'll be rocking. Those slightly looser clothes were all professional, and not nursing friendly. I had to buy several new nursing friendly items a size or two larger than my normal sizing to get through that time. I shook my head thinking if only I'd thought about this the first time!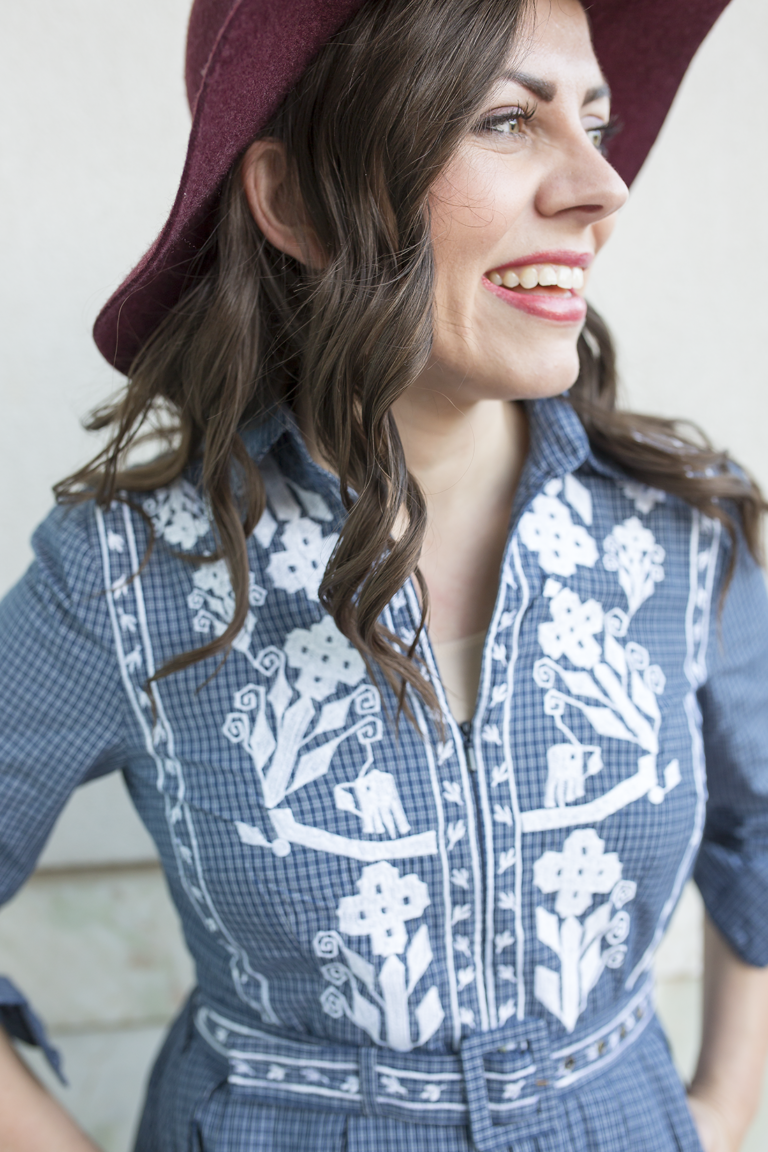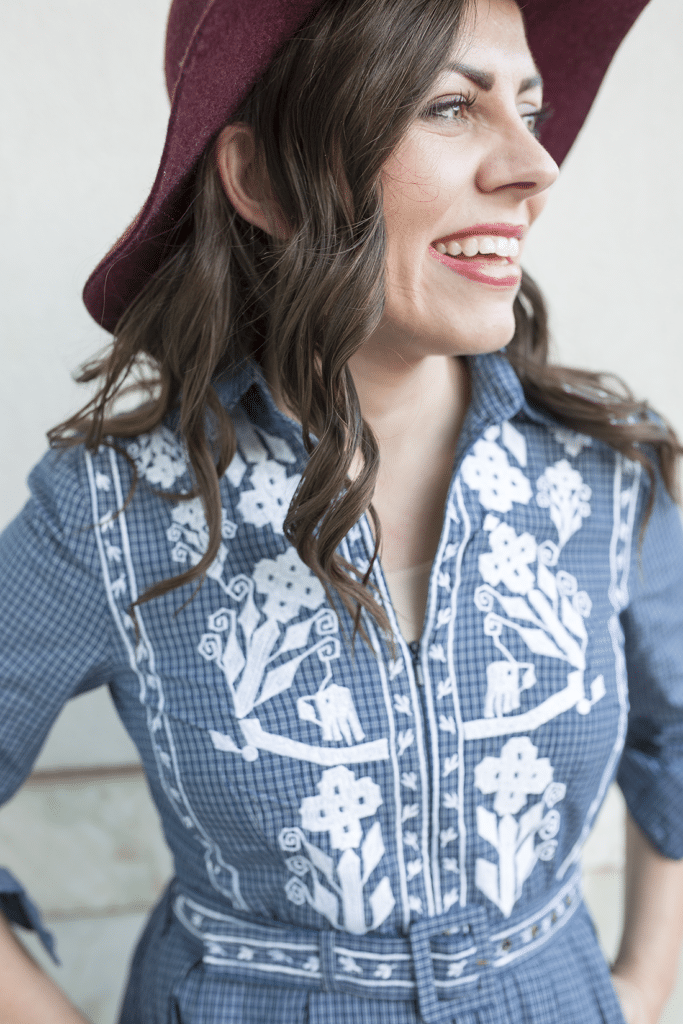 You'd better believe this time I'm thinking about it! I'm buying clothes that work now, and also are nursing friendly and or machine washable to serve me those first couple months postpartum. There are so many great eShakti dresses that work with nursing, but if you've been around this blog of my Instagram for a while, you know that embroidered pieces are a staple for me.
I love this dress! It comes in blue and yellow, and it's such high-quality fabric! It fully opens in the front for nursing, and it has an adjustable belt if you shift sizing a little from the time you customize.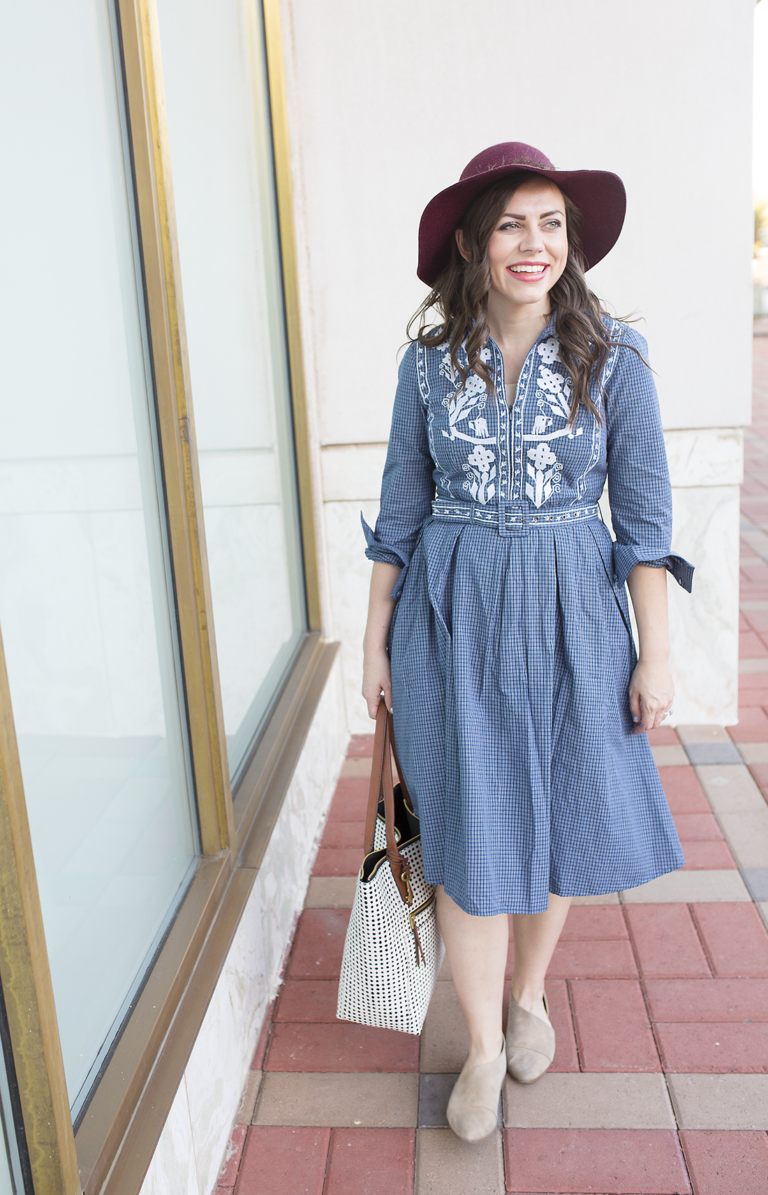 I love that I can feel a little bit country, I could easily wear this in a boardroom, or I can dress it down with sandals and a hat for a more casual date night or a lunch with friends. I have a feeling this will be a Sunday dress staple as soon as I can get back into it after baby. And if I was in that phase right now, I love that I could order it off Amazon and get it fairly quickly!
Hello using Amazon gift cards for one of my favorite high-quality custom clothing places. I see a lot more eShakti in my future, and I see a lot more requesting of Amazon gift cards for birthdays and holidays too!
Get 365 Date Ideas!
We want to help you have the best date nights ever! Grab this FREE printable with 365 date ideas, a date for every day of the year so you never run out of ideas!