The Pompeii Exhibit Date Night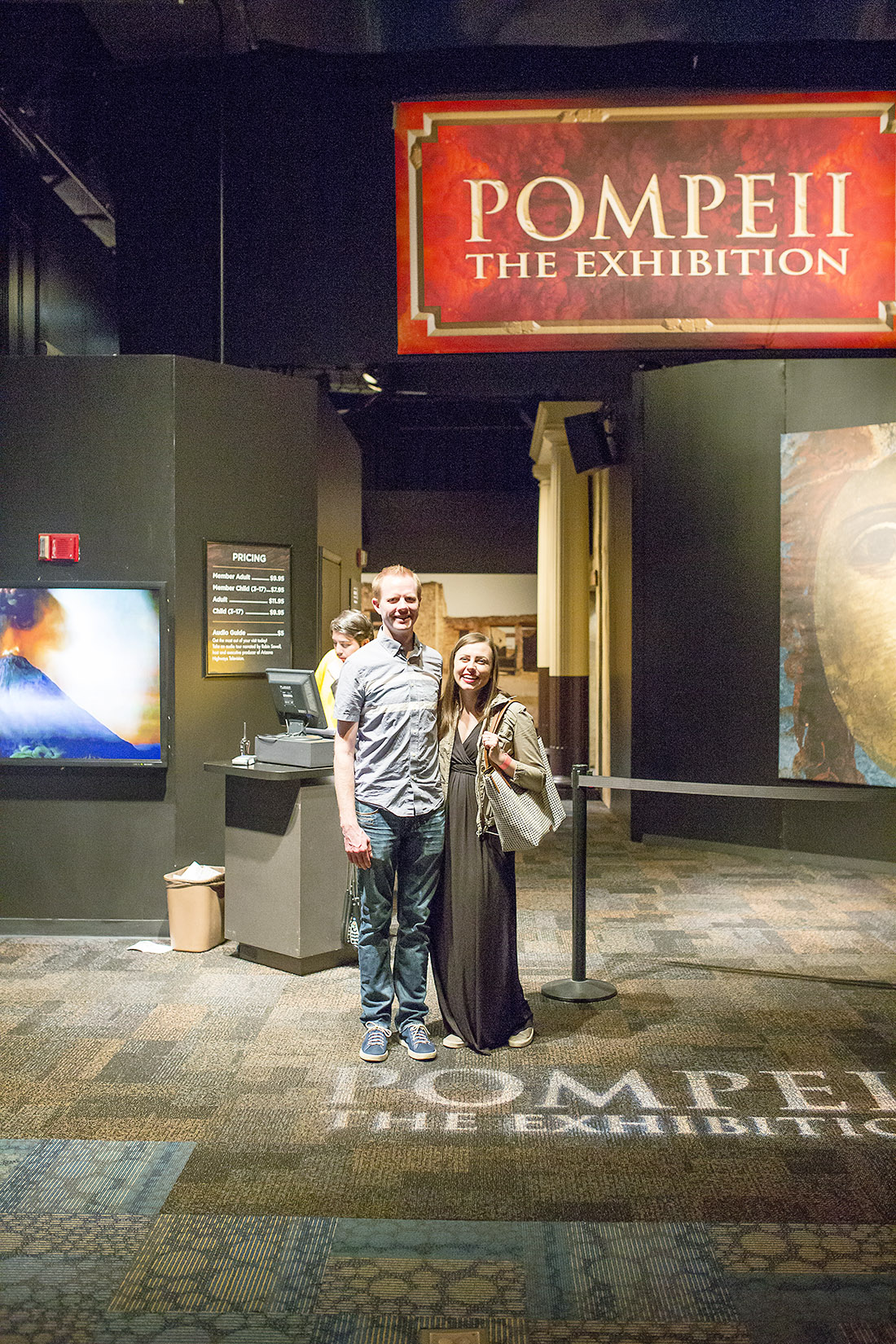 Date Info:
Pompeii Exhibit (touring exhibit)
Price: $30 per ticket
Location: Arizona Science Center
Website: AZ Science Center
Tips: There are late hours on Thursdays that make this the perfect Thursday date night, plus you'll avoid a lot of the crowds and have a lot of time to see the exhibit with plenty of breathing room.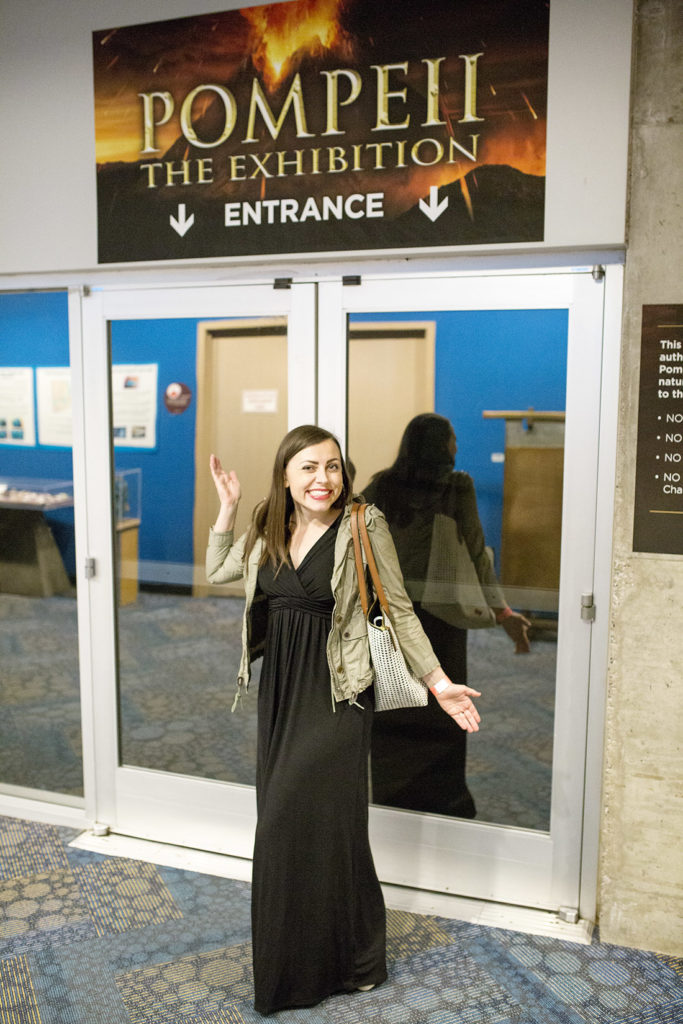 We were so lucky to spend our babymoon with our first baby in Italy. It was magical, it was educational, and I'm sure I made my son addicted to pizza and pasta for life. We were so sad that we didn't get to stop at Pompeii while in Italy, and vowed we'd visit next Italy trip. If you're not familiar, Pompeii is a city with some crazy history! It was a vacation spot for wealthy Roman families, and one many resided in. An earthquake hit that shook the city, and a few days later Mount Vesuvius had a volcanic erupted and both demolished and perfectly preserved the city. It was lost for almost 2000 years, and then uncovered with Roman culture perfectly preserved with artifacts, mummies, and buildings beneath the ash.
So when we heard the artifacts of Pompeii are touring, and are currently on display at the Arizona Science Center, we knew it needed to be on the date night list. The Pompeii Exhibit is kind of one of those once-in-a-lifetime experiences that we feel so lucky to have spent a night viewing! It's also quite a bit cheaper than a trip to Italy, for the record.
We went right back to
our days in Rome
. The statues are amazing. The culture is fascinating and bewildering at the same time. If you're a Christian it's amazing to piece together artifacts and culture of this society with Christ's timeline. The Pompeii Exhibit taught us this is where the first documented human trafficking started (yikes!), and also where gladiators fought for their lives in man to man fights. The gladiator arena held helmets and weapons and mosaics, all part of the exhibit.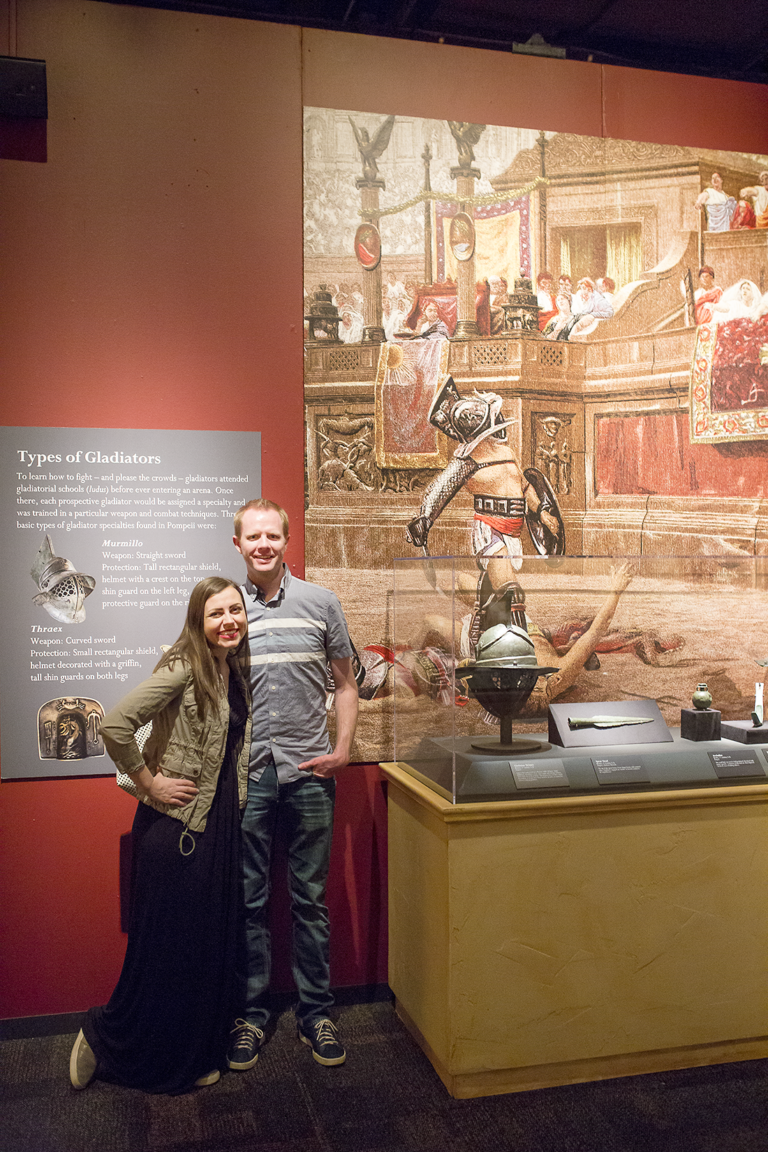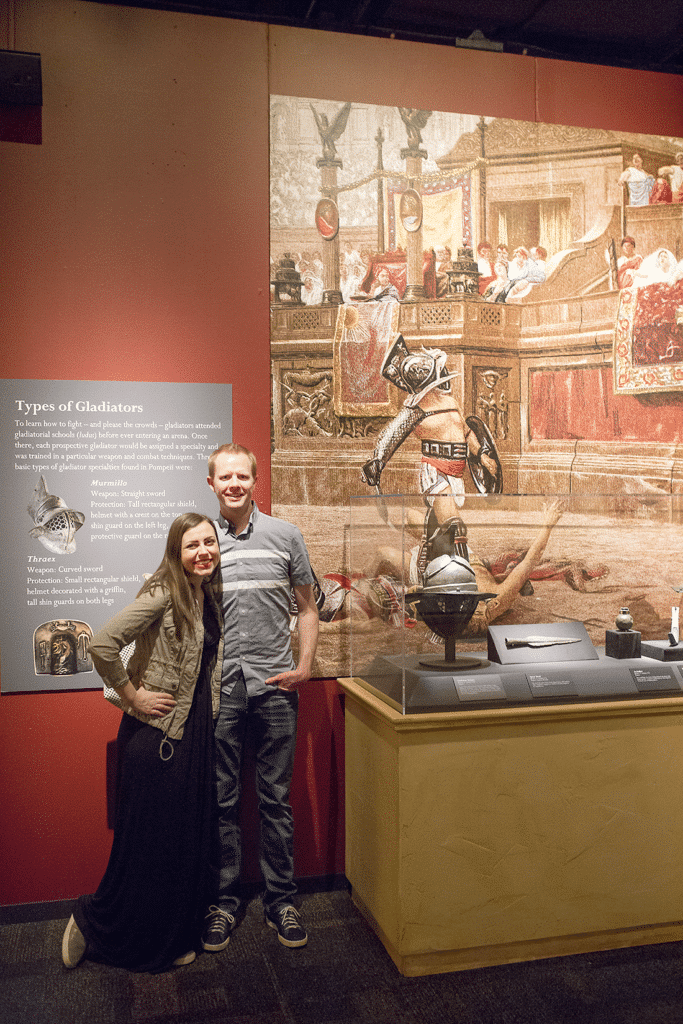 If you're in Arizona we highly recommend going on a Thursday night for one of their late hour openings. It's far less crowded, and you can fit a date night in on a Thursday night date between 5:00-9:00, you'll have plenty of time to see and do everything. They do laser light shows, have a sips and science night with a bar, and you can visit the rest of the museum if you have time. We only made it through Pompeii, and it was date night enough! We're so excited to know there are so many other cool dates at the Science Center just for adults! We'll be hitting up several this next year!
The Pompeii Exhibit is in AZ until the end of May, so make sure to get this on the calendar if you're local! And if you're not, be sure to check when it comes to your area. It's so worth a trip, and one of those amazing cultural and cerebral date ideas we're so glad we got to enjoy together!
Get 365 Date Ideas!
We want to help you have the best date nights ever! Grab this FREE printable with 365 date ideas, a date for every day of the year so you never run out of ideas!