Need a great Christmas tree outline? Looking for a great Christmas tree coloring page? Grab our free Christmas tree printable that works for so many fun Christmas activities!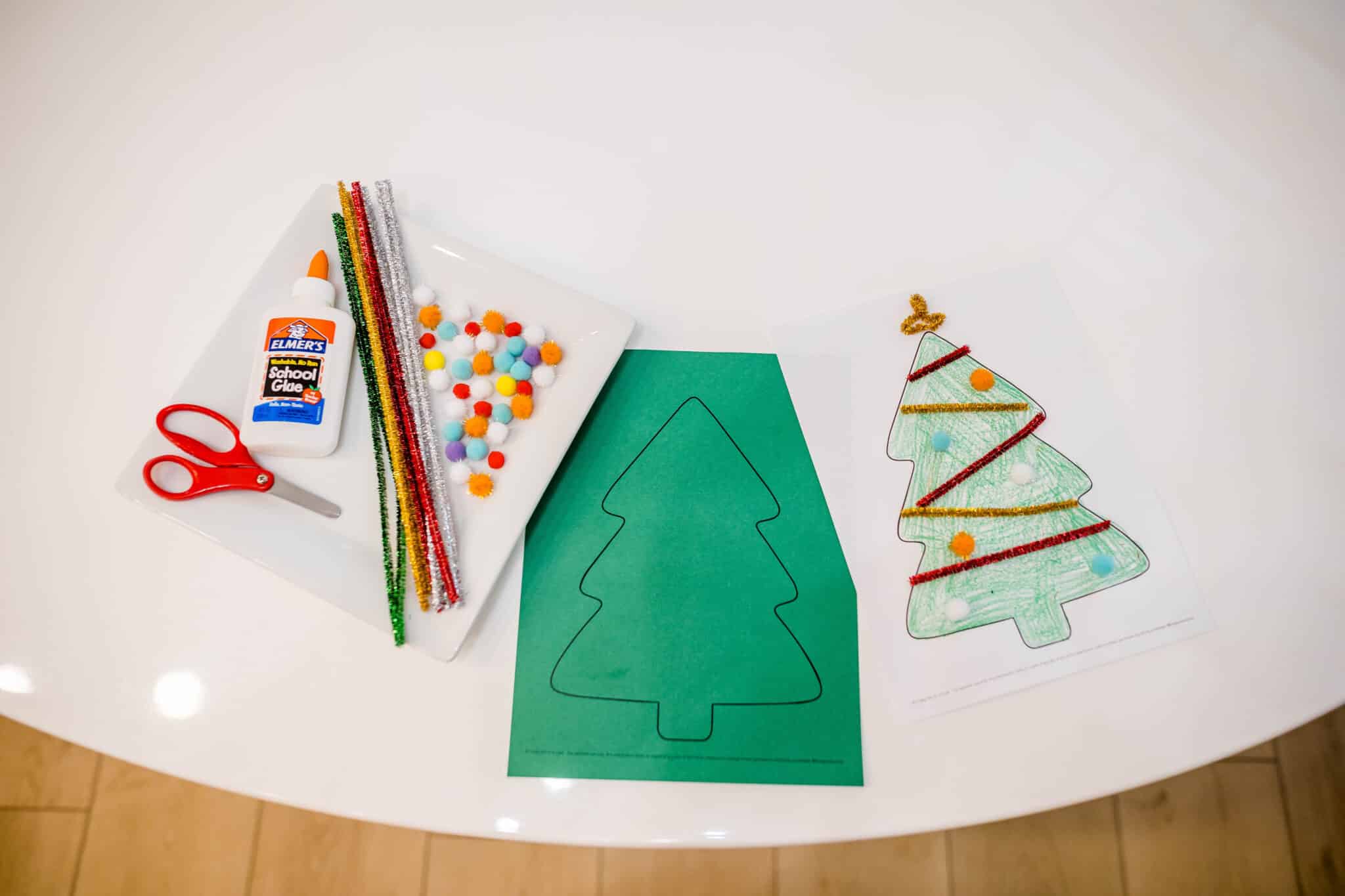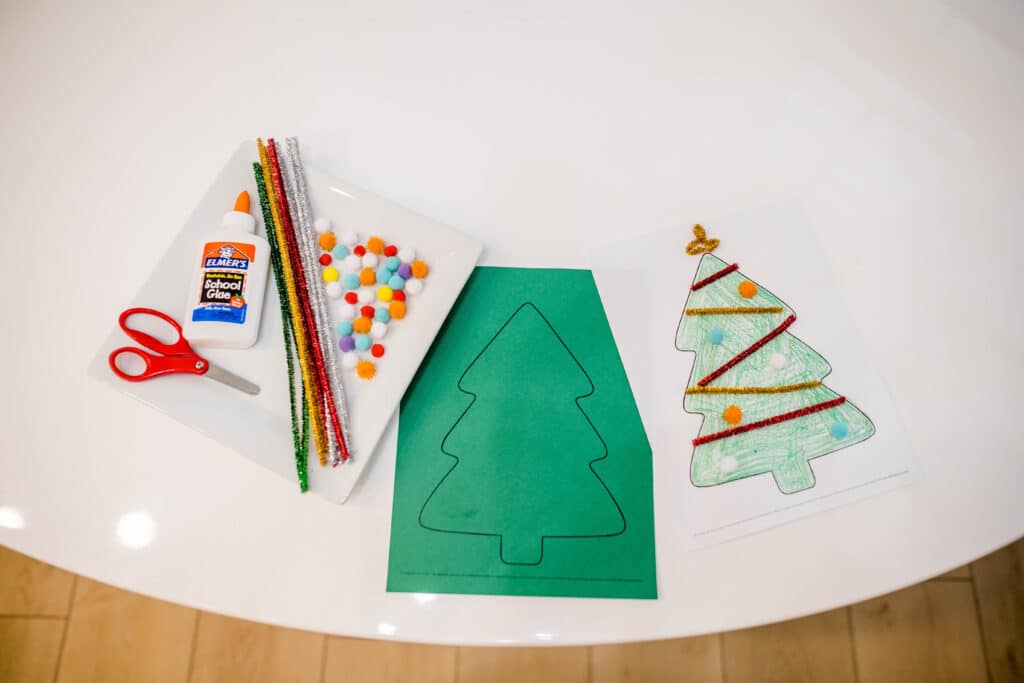 Free Printable Christmas Tree Template
If you're ready to do some fun Christmas crafts or coloring, there are so many options with a basic Christmas tree shape! It just takes some simple templates in the shape of the tree to do tons of Christmas craft ideas kids of all ages enjoy! And we have a free Christmas tree free printable template PDF file perfect for some artistic holiday fun!
Download it HERE!
But what I think you'll most the most is the fact that there are about a hundred ways to use it!
Ways to Use the FREE Christmas Tree Printable
Here are some fun Ideas for different ways you can use this simple Christmas tree template:
Use it as a Christmas tree coloring sheet. It's an easy basic coloring page that allows kids to use their imagination!

Tree Decorating Contest

Have a Christmas tree decorating contest, and let kids draw the Christmas tree of their dreams and enter it in a friendly competition.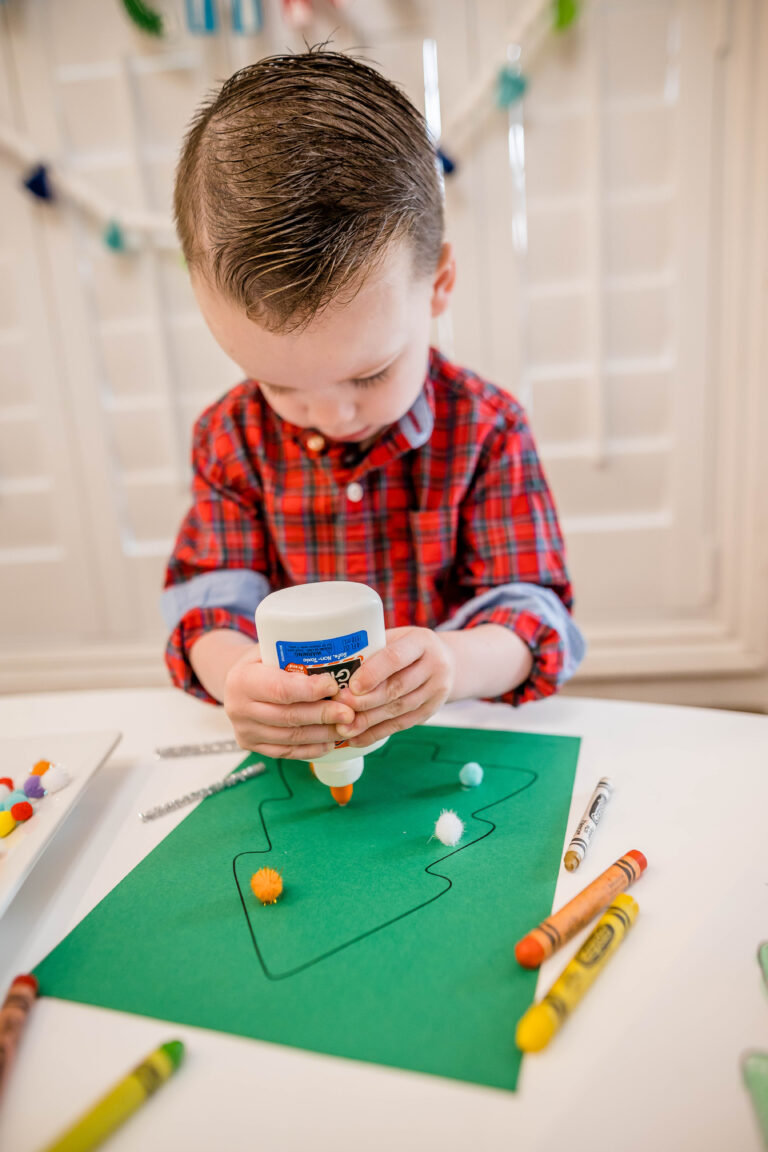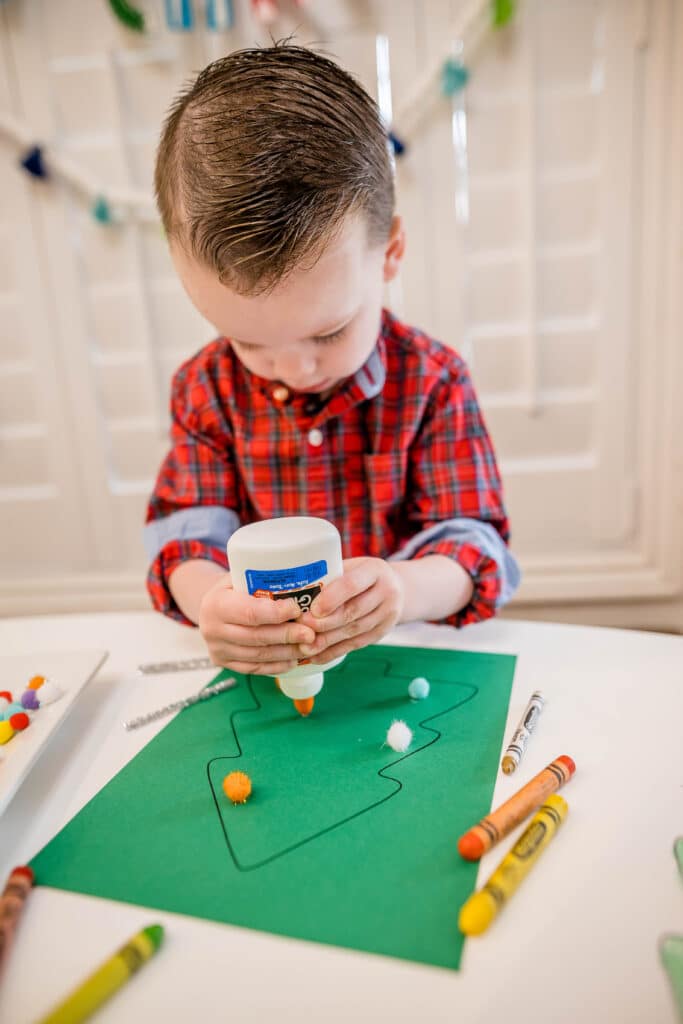 Glue Craft Supplies Onto the Tree

Grab pom poms, tiny bells, pipe cleaners, glitter glue, and any craft items to glue on the tree help kids make their own ornaments to help kids make their own trees!

Lawn Decor or Puppet Show Trees

Cut out the trees and attach them to wooden skewers. Use them for a puppet show or to decorate the lawn.

A 3D Christmas Tree Farm

Use the printable files and decorate the tree. Cut out the shape, and attach to empty toilet paper rolls for a 3D effect and for easy decorations. Kids can create tons of different Christmas trees, and create their own Christmas tree farm or pine tree forest.

Giant Christmas Tree Coloring Page

Print a giant poster extra large tree on the cheap as an engineer print. I have an entire post about engineer prints and how to get a full-sized black-and-white poster for only a few dollars. It's extra fun for kids to feel like they have an oversized tree, and these free Christmas tree coloring pages make the perfect design to encourage this fun coloring and craft project!

Additionally, with this oversized print, kids can create their own Christmas tree for their bedrooms that you can roll up and recycle when the season is over. No need to store, and a fun way to help kids create their own decor this holiday season!

Make your own window clings.

If you print these free downloads on parchment paper, you'll end up with more transparent style coloring sheets. These are so fun to color and hang on the window. You can always encourage complimentary colors and a few different sizes to make an easy peasy festive decor you'll be proud to display!

Gift Tags.

You can always change your print file size and add four Christmas tree printables to one page. That makes it just about the right size for many standard gift boxes.

Create a Christmas Card.

Use this as one of those kids crafts you'll share with others. Let them decorate the full page, and be sure to add Christmas celebration wishes and kind messages. They make great gifts to pair with some treats for neighbors, family, and friends.

Create a Geometric Modern Tree.

You can easily encourage kids to make their own patterns. I'd recommend pulling up some tessellation patterns and colored pens with several different colors, and let kids get really creative creating a really lovely tree while they practice some math skills!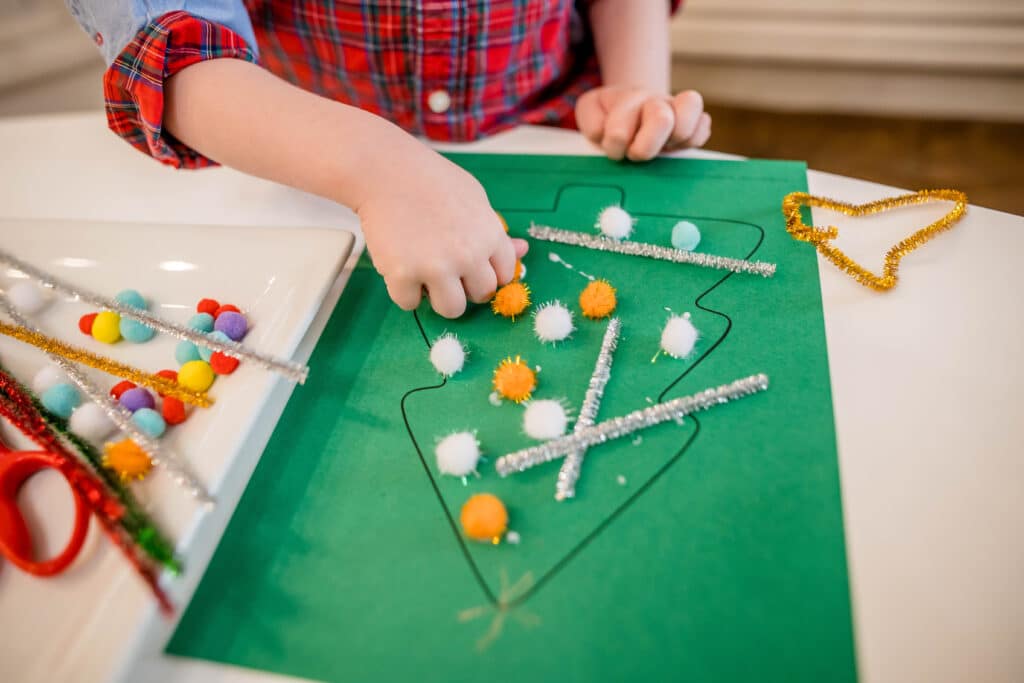 Make 3D trees.

Print three copies of the Christmas tree printable, and color and cut out each one. Fold the tree in half with the colored sides facing each other. Open up your folds and add glue to the back L-shape folds. Glue the three L-shapes together attaching the back right side to the back left side. You can enjoy a colorful 3D tree kids love! And if it needs some help standing up, put three candy canes upside down and create your own tree stand with them. They look cute, and they help hold up the Christmas tree printable craft.

Create a snow-covered tree with Cotton Balls.

Download the free printable Christmas tree and color the tree all the different shades of green. Grab some glue and cotton balls and let kids have fun creating snow-covered trees with layers of cotton balls.
I'm sure you could come up with even more! There's plenty of room for fun ideas and ways to use this basic template this Christmas season!
Grab your Free Printable Christmas Tree Templates Here!
Like this fun Christmas craft for kids? Be sure to check out these posts too:
Christmas Tree Fingerpainting Free Download
I Spy Christmas Free Printable
Kid's Christmas Tree: Why We Said Yes to A Christmas Tree in Our Kids Bedrooms
Felt Christmas Tree for Toddlers
Christmas Lights Scavenger Hunt
Get 365 Date Ideas!
We want to help you have the best date nights ever! Grab this FREE printable with 365 date ideas, a date for every day of the year so you never run out of ideas!