National donut day makes a great cheap or free date night! Thank you made-up Instagram holiday, it's really caught on and so many places do free or seriously discounted doughnuts today!
NATIONAL DONUT DAY Date Info:
Date Idea: Doughnuts for National Doughnut Day
Price: Free or discounted doughnuts on donut day the first Friday in June, but $4.00 will cover you any other day!
Location: Most major cities have donut shops that participate: Google "national donut day" with your city. We hit up Fractured Prune Donuts for this date night.
Tip: Krispy Kreme gives a free donut, no questions asked!
There are few things better than getting free food which is exactly why National Doughnut/National Donut Day makes such a fun date. Particularly when it fell on a Friday, we just couldn't say no to getting some doughnuts for a date. We decided to go to one of the best places in Arizona, Fractured Prune. It's since gone under (RIP) but Krispy Kreme and Duncan are both excellent choices with freebies or BOGO options. I mean when they are offering buy a drink and get a free doughnut, you just seize the day!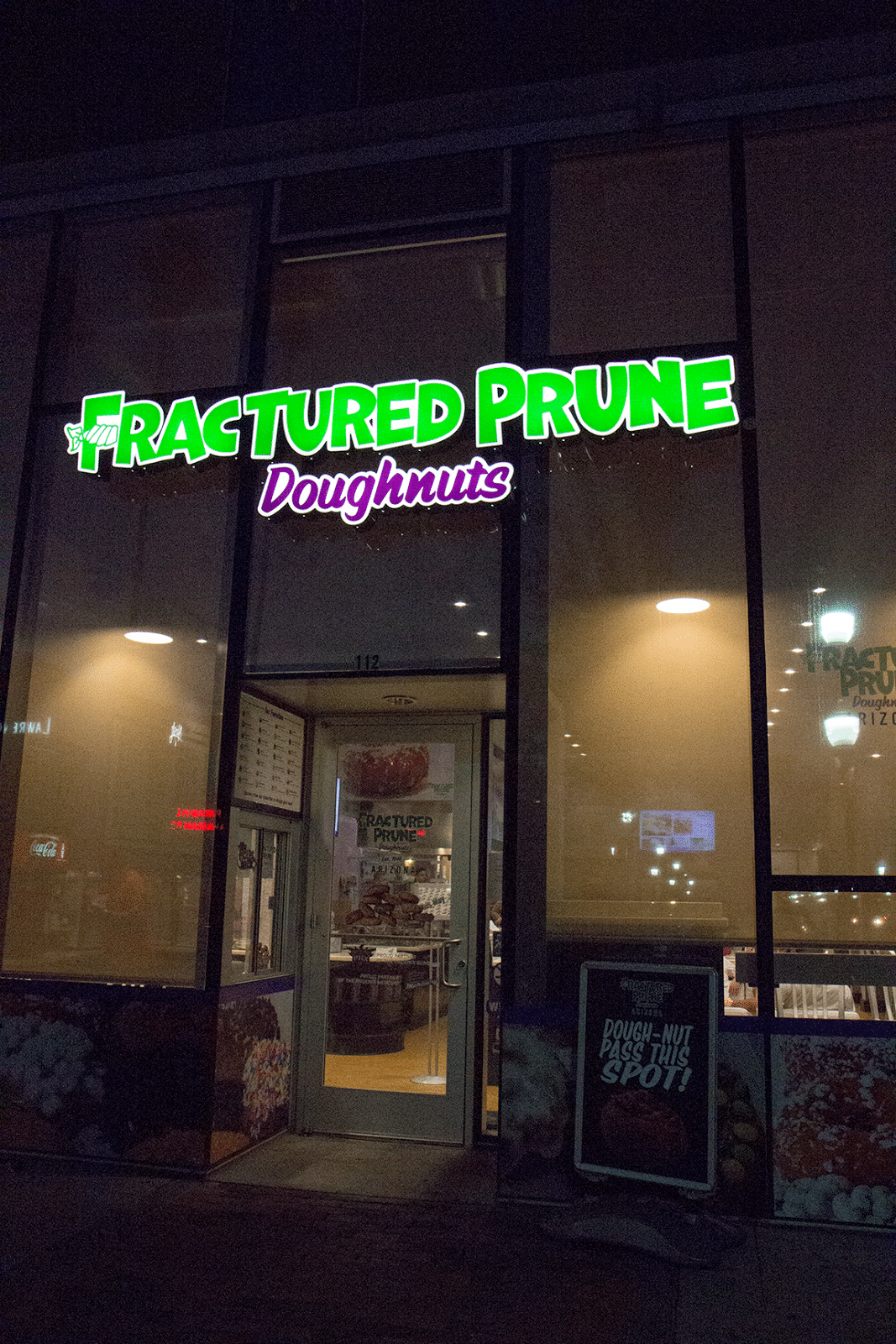 I love all their fun flavors and varieties! Honestly, I have to admit that doughnuts are the treat I can usually pass on without feeling left out. However, I adore these ones and I have a hard time saying no.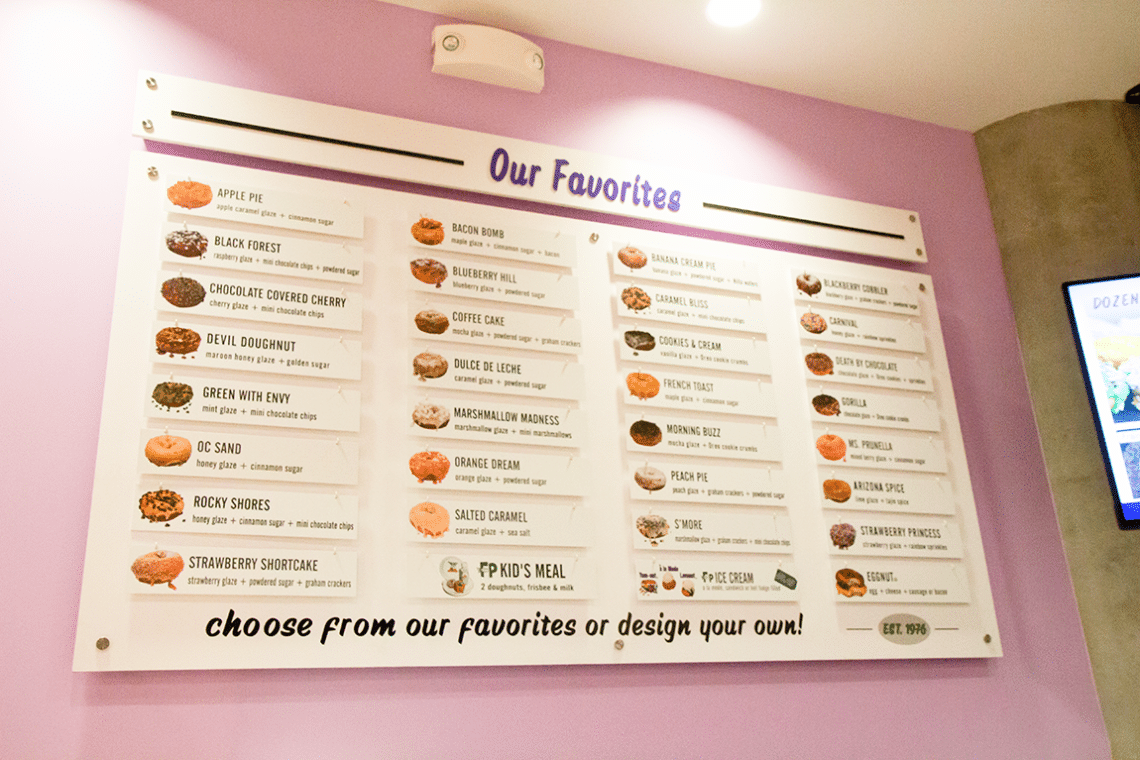 Jacob went with s'mores, and I went with a honey glaze and rainbow sprinkles- but it was a very tough call!
Maybe I did honey because I knew I wouldn't be able to share with the baby? I swear I wasn't too bitter that all our babysitters were booked and we had to stow away on our date. At least it was a cute one!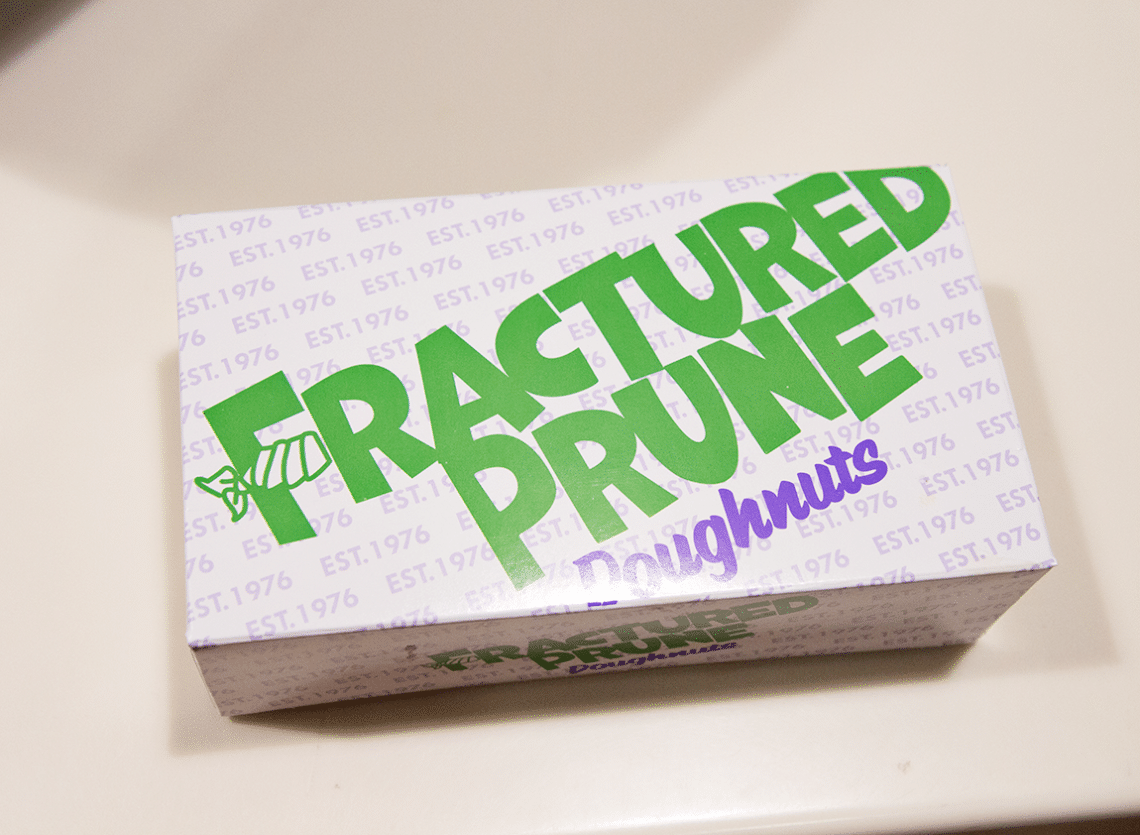 Even if you don't get them for free, it's hard to beat a delicious $4.00 date like this one!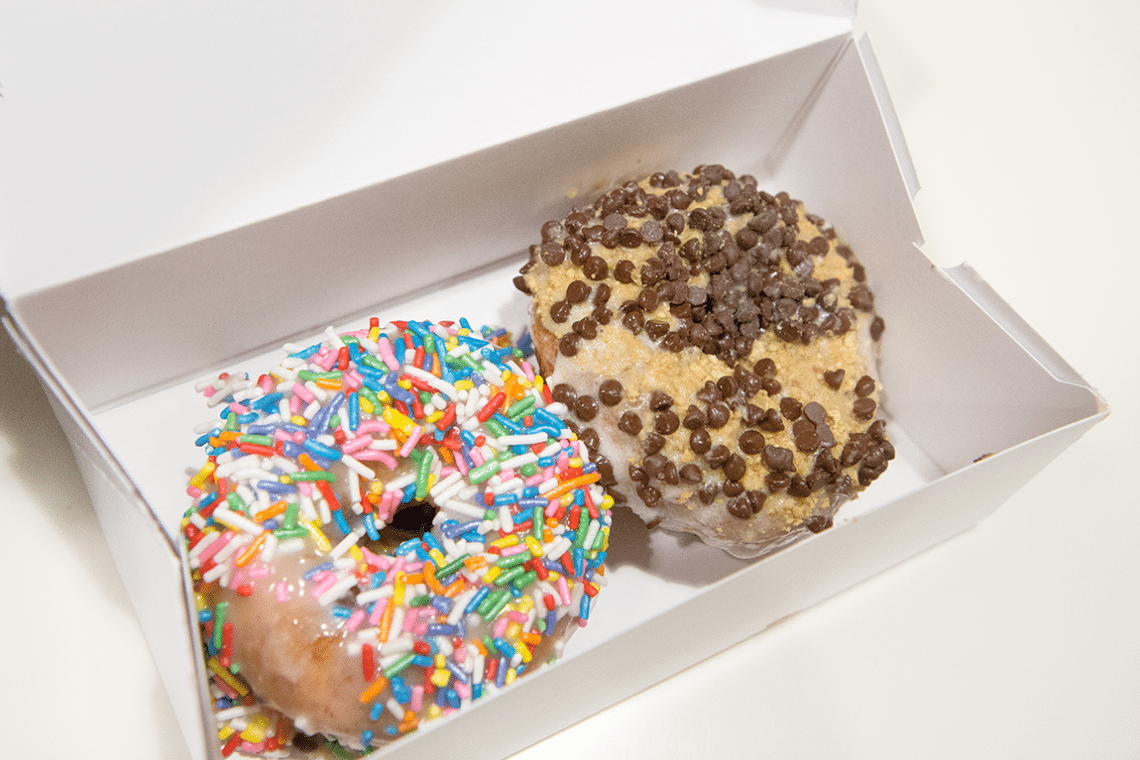 Be sure to check out local donut shops as well as the big chains for an easy and FREE (or really cheap) date night! National Donut Day is a great excuse for a fun-themed date!
Like this national donut day post? You may like these date ideas too:
Donut Grow Up 1st Birthday Party
National Ice Cream Sandwich Day
Get 365 Date Ideas!
We want to help you have the best date nights ever! Grab this FREE printable with 365 date ideas, a date for every day of the year so you never run out of ideas!