Library Activities for Kids: Library Visit Tips to Get the Most Out of Library Trips!
The best free resource is taking advantage of library activities for kids! Here are 15 Library visit tips to help you get the most out of library visits!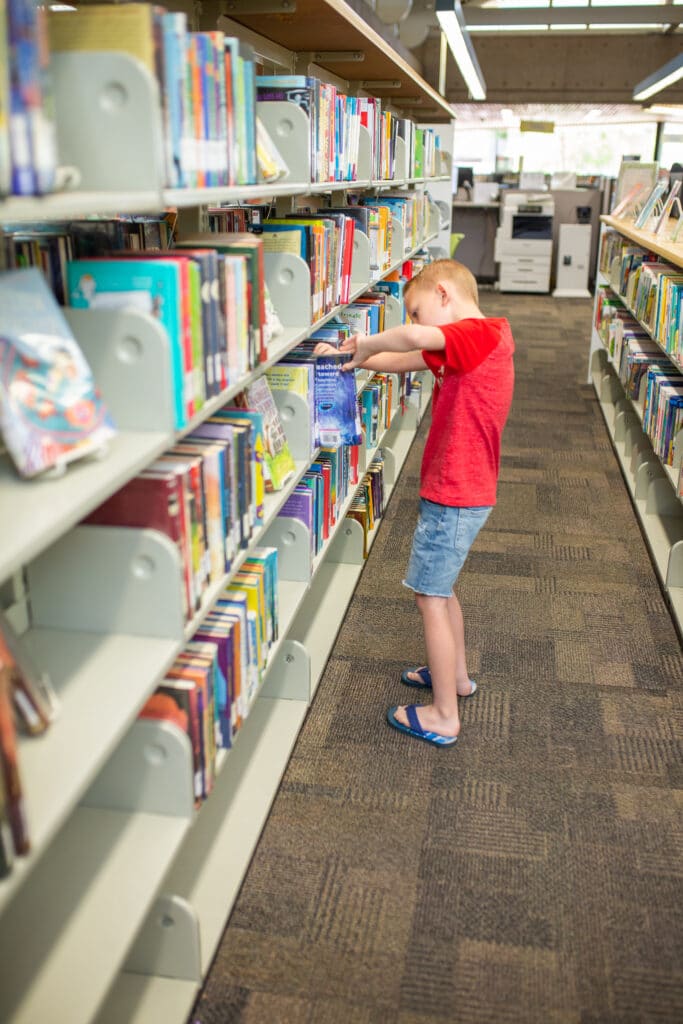 I admit that in the early years of parenthood I was a little afraid to go to the library. It felt like a place with a lot of germs. I also live in a pretty established city and lots of the books were pretty worn out and limited.
One day I decided to try a different library in my area, and my eyes were opened wide to what I'd been missing! There are so many resources and programs for people of all ages. 
The more we attended the library, the more I appreciated and loved our library visits! We've found so many library activities for kids and ways to really use this FREE resource. We now visit weekly!
I even learned to love our older library and how to utilize better the resources it did have! I'm a believer no matter where you live, you can make library trips something wonderful!
I happen to have kids who love to read. They also love audiobooks and listen daily. These are skills regular library visits, regular reading with kids, and training kids to listen to and love audiobooks (here's a post all about how to get kids hooked on audiobooks).
If you'd love to help encourage more reading, and also utilize free programs and activities, you'll want to make your local library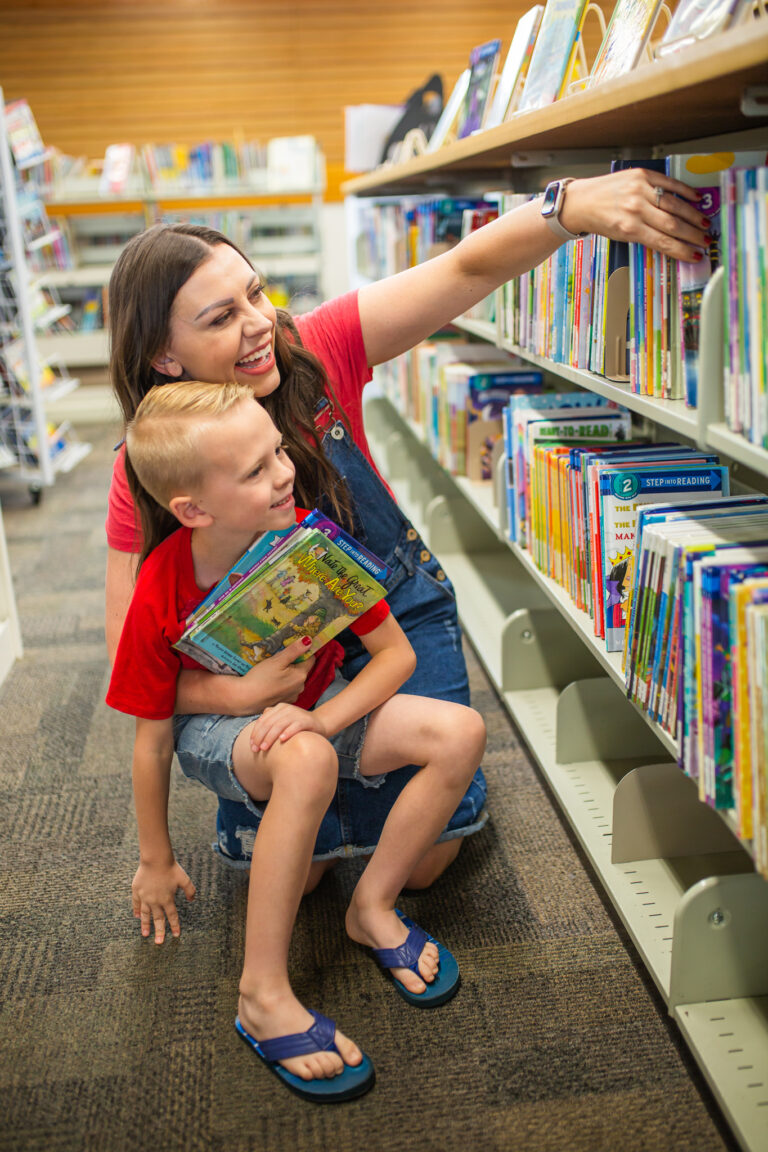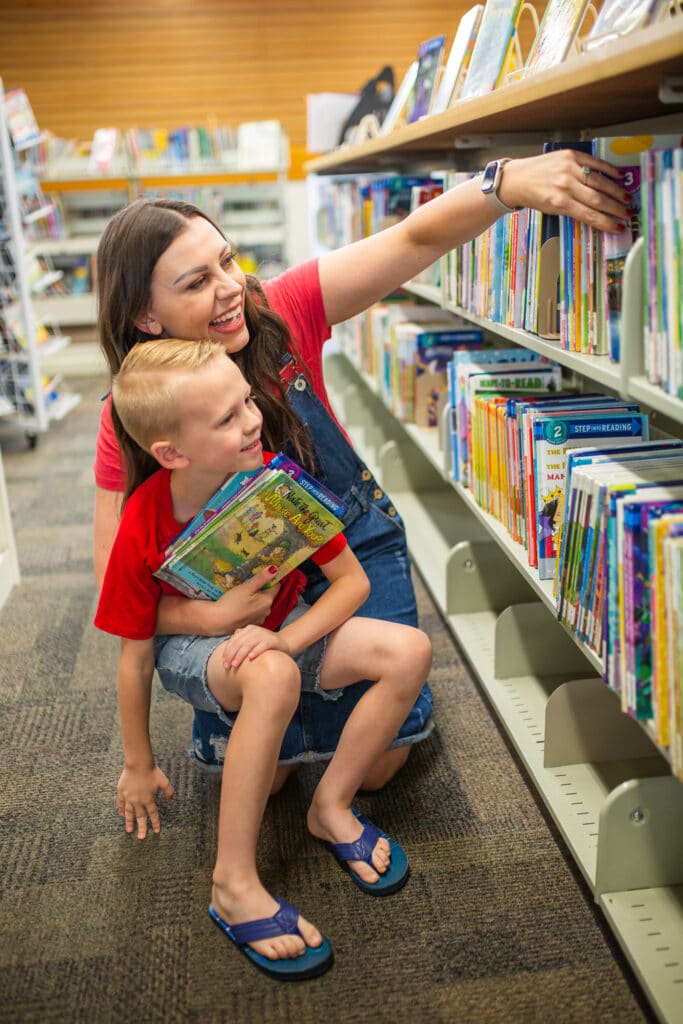 Library Activities for Kids
Check the events calendar.
This is the biggest FREE resource out there! Libraries hold free storytime for younger kids. But did you know many offer interactive get-your-wiggles out and baby classes too? I spent a lot of money on Gymboree classes and found library classes offer similar resources.
Do you have older kids and teens? There are programs for them too! We're talking robotics, coding, crafts, book clubs, and so much more! Many even have events and social activities. If you need somewhere to go, don't sleep on the library events calendar!
But Really, Go to Library Story Time
I think this is the actual best of the best library activities for kids. So much so, it deserves attention outside of just the library events section! These programs are designed for development and fun.
Kids come out with a great love of books, and librarians so often pair it with a themed activity or resources for kids. You'll feel like you got a free day of preschool/kindergarten. If you do one library visit this year, make sure you plan it around a library storytime!
Aim for age-appropriate activities.
My kids are three years apart, and I know my oldest would feel bored at many of the toddler events his younger brother would adore. I'd try to find events for kids of all ages, or make a concentrated effort to let each enjoy events designed around their age group and Interests.
Go in the morning before it's too crowded.
My first visit was overwhelming because my toddler was trying to compete for books with so many older kids. We've found if we're there for books, the shelves are better-stocked and more inviting in the morning. Go early and you'll have a better experience!
Sign up for the summer reading program.
Did you know most cities and local businesses put a lot of money into summer reading programs? They offer a lot of fun perks (like restaurant coupons and free books). It's a great way to help kids stay motivated and set reading goals! Also, many libraries do parties and events for summer reading participants.
For our Arizona friends, don't miss out on the Maricopa Summer Reading Program! Check out their amazing theme and resources here.
Research a few book lists before you go.

Sometimes going can feel overwhelming. Look up book lists by topic and bestsellers to look for before you go.
We have a few favorite book lists if you need some ideas!
20 Books Every New Mom Should Have in Their Library
Best Christmas Picture Books: 15 New Christmas Books We've Added to Our Library
Our Favorite Halloween Books For Kids
The Best Star Wars Books for Kids
Our Favorite Books for National Book Lover's Day
Place a few holds before you go.

This is optional, but I've found we can get the new release titles and most popular books with some book holds. It makes the trip feel like a trip to the bookstore without having to spend a penny.
Go check out the hold pick-up section.
I quickly realized families who work the library services to their advantage usually place holds. You can go browse it and get a few ideas for fun books you'd like to reserve for your next visit.
Ask a librarian for recommendations.
Librarians usually have a master's degree in library science and know their stuff! They can help recommend books and resources for any interest and age. Use them, they live to help you find a great book!
Enjoy the games.
I admit I used to give the computers a side-eye when I came in. Aren't we here for less screen time? But I quickly realized what an amazing resource it is for kids. It's fun, it's educational, and it's amazing for families who don't have them at home. It's a fun experience and a way for kids to learn.
Think outside of just books.
Most library-savvy families know they can get a ton of entertainment and fun resources at the library. We're talking DVDs with new releases. Hello, audiobooks. And there are board games most libraries allow to be checked out too. You'll be surprised at all the added benefits you can find!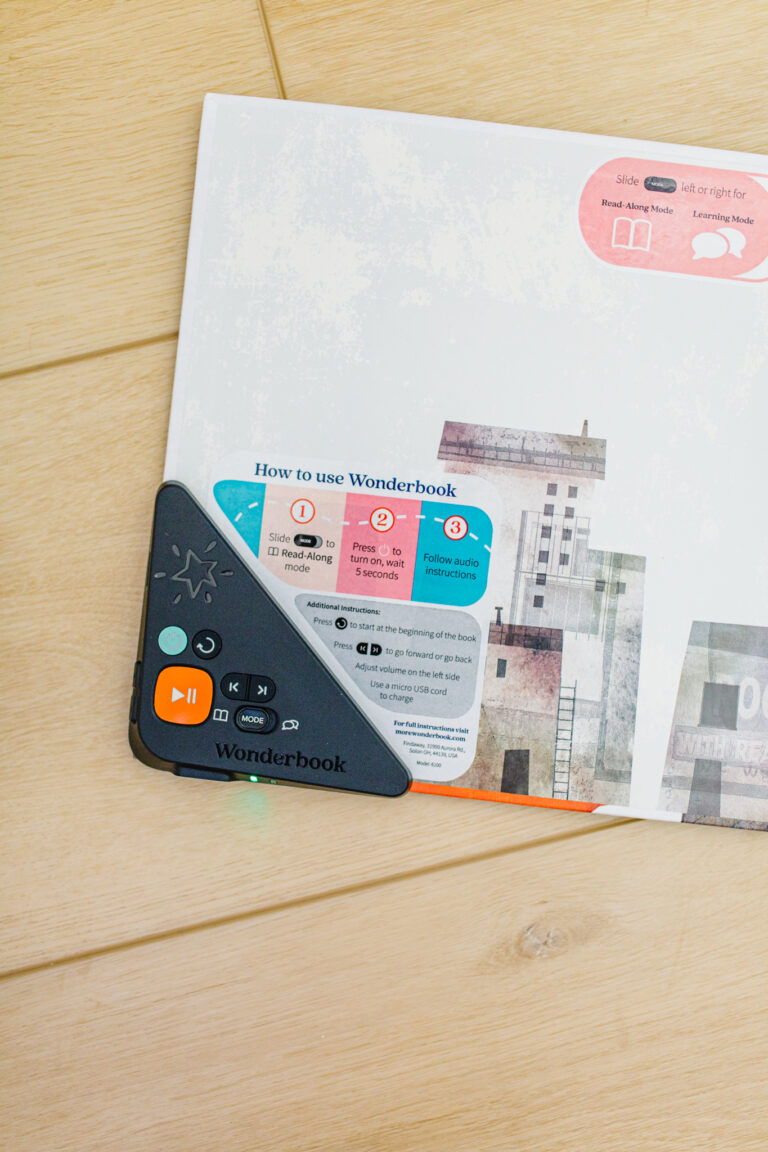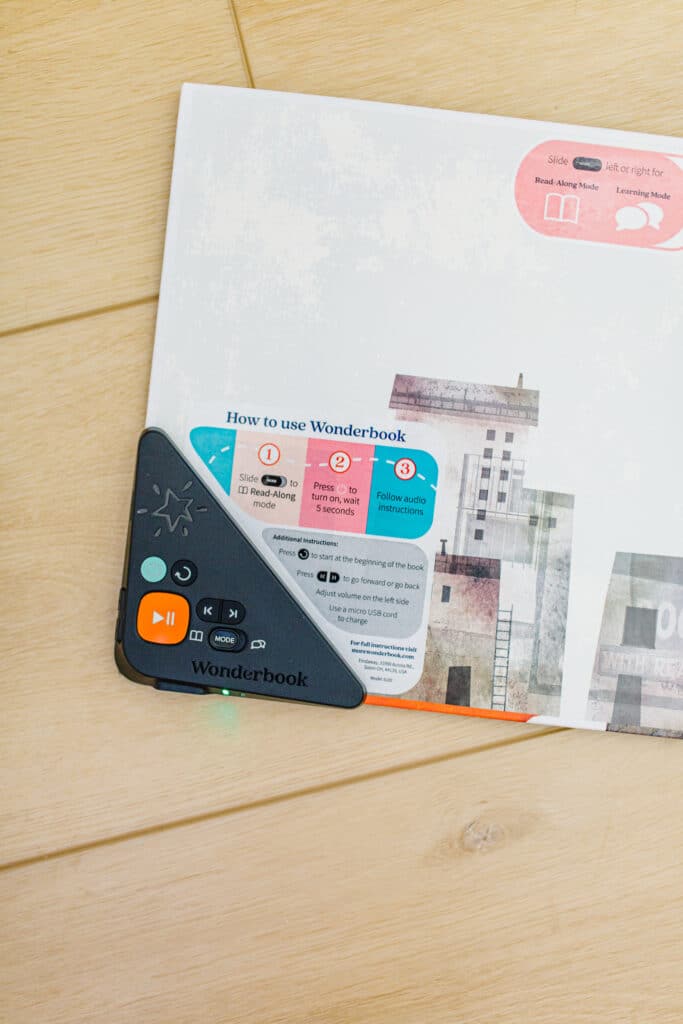 Check out Wonderbooks and Vox books.
These are our favorite items to look for and check out from the library right now! Essentially, they're a book that reads itself with a professional sound recording. They allow kids to turn their own pages with a queue while a professional actor reads it. They're a fun way to mix up read-aloud time!
Reserve a room to go read in
I love reserving a room to use as an office. But my kids also love having our own room we can read and talk in. It's a fun (free) upgrade to go enjoy books that you won't even have to check out to read!
Pair it with lunch or a treat after
When we enjoy a free activity, a little splurge on a treat or even going out to lunch feels so doable! I love to make a fun thing feel even more fun with a treat or other fun thing. We often pair the library with lunch. When the weather is nice, we pair it with a park visit as well. It helps kids really learn to love library visits even more!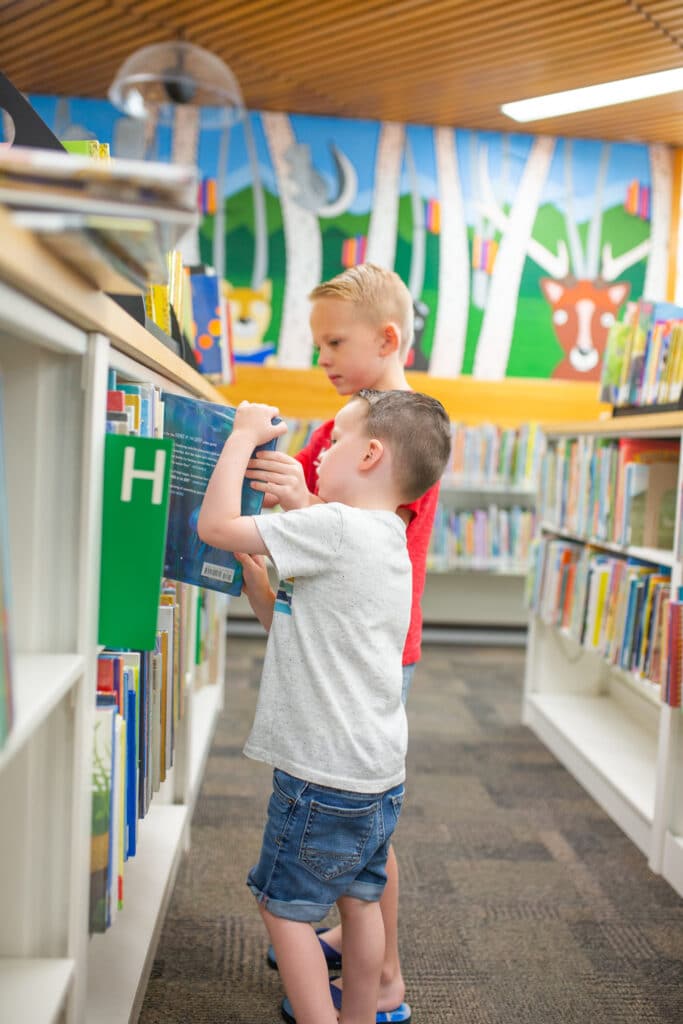 Go regularly so kids learn how to use and utilize the library.
Knowing how to use the library and utilize resources is a skill! The more you go, the more kids learn these skills and opportunities for free fun.
Like these library activities for kids? Be sure to check out these posts too:
Audiobooks for Kids: How to Get Kids Addicted to Audiobooks
Summer Schedule for Kids with Free Printable
Free Things to Do With Kids This Summer
Audible Books for Kids: 20 Excellent Audiobooks for Kids
Get 365 Date Ideas!
We want to help you have the best date nights ever! Grab this FREE printable with 365 date ideas, a date for every day of the year so you never run out of ideas!