Ready for a cheap and fun summer activity for kids? Kids' summer movies at your local movie theater offer kids movies summer programs you won't want to miss!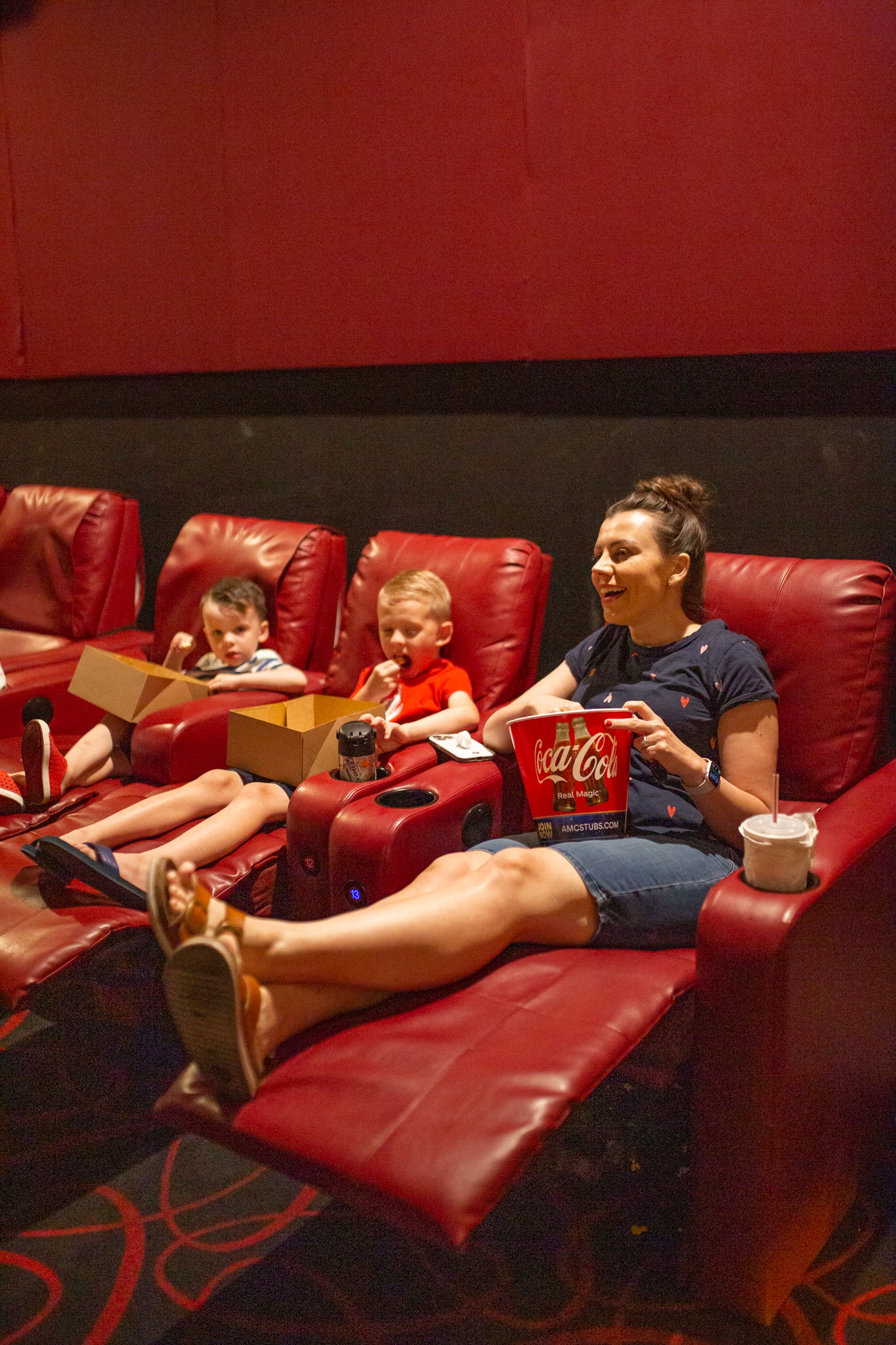 If you don't know about summer movie fun kids summer movies programs, you are in for one of the best mom hacks of the summer!
Many veteran moms know about summer family movies and programs theaters offer, but I've found a lot moms with younger kids don't know about this gem.
For the last two years, most movie theaters have cut summer movies for kids series. Last summer, many returned. And this summer, nearly all have brought them back! Here are all the reasons you'll love summer movie fun programs and where to find them!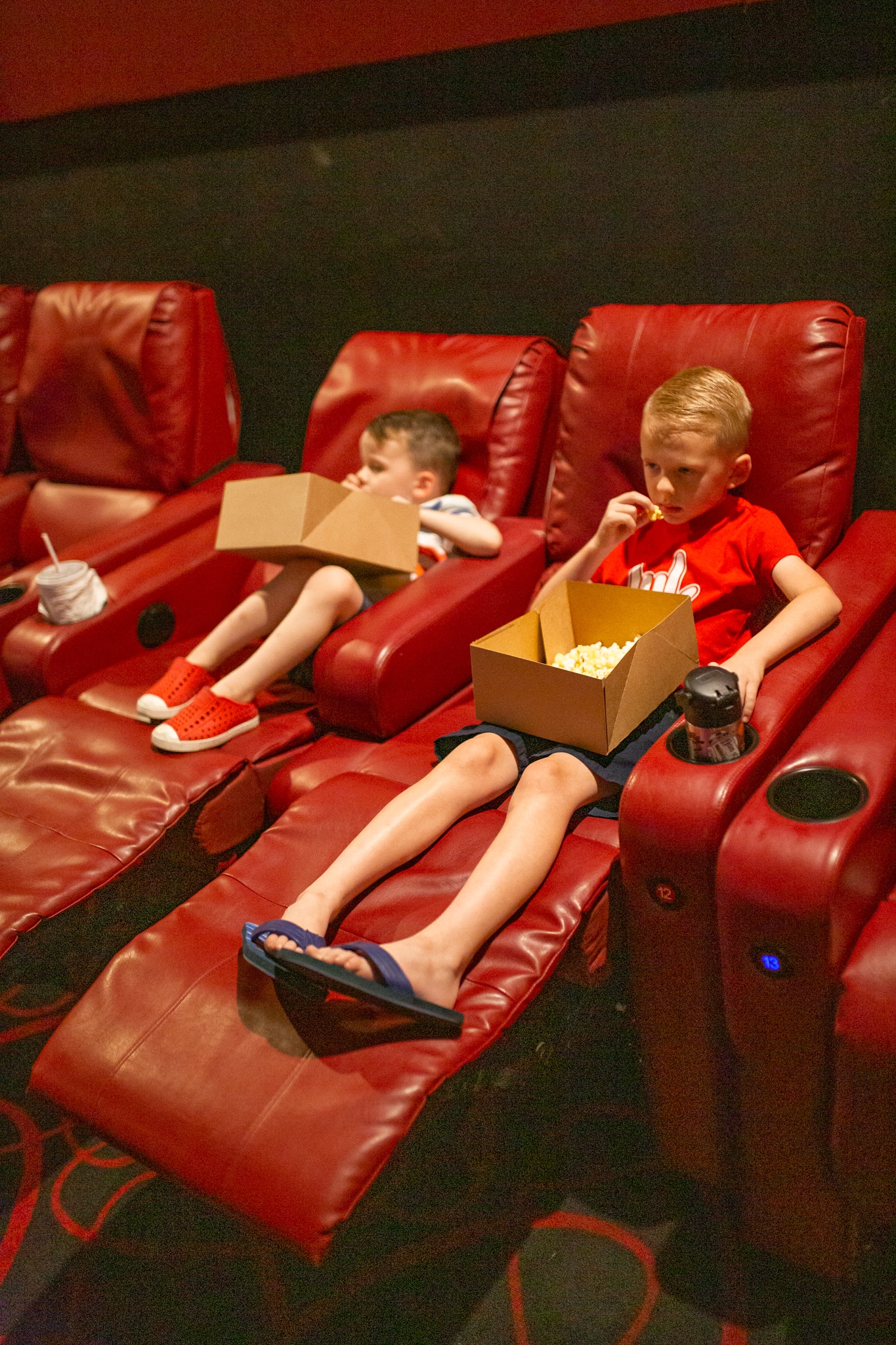 Kids Movies Summer Programs
What are summer movies for kids programs?
Movie theaters offer summer fun programs with a series of previously released movies for kids to attend each week of the summer. They're usually movies that have been already released on DVD, and are making a comeback for some summer movie fun!
How does a summer movie series for kids work?
Every theater is a little different. But essentially, you'll either need to buy a pass for the summer, or you can get tickets for individual kids summer movies. Feel free to check online, and also call your theaters to find the best way to purchase tickets for this special summer movie event.
How much do summer movies for kids cost?
There's a good chance you'll need to verify with your local theater. However, most run $1-$3 per movie ticket. $1 movie theaters are known to rock these well with $1 (or less) ticket prices.
One of our local theaters is charging $5 for 8 movies. It's the best deal I've ever seen!
Most major theaters charge $1-$3.50. My favorite is the theaters who include a popcorn and drink bundle with the ticket for $3-$4 total.
Check for local prices. But generally speaking, you'll pay 10%-30% of a standard ticket price.
When are the discounted kids movies shown?
For official times, check with local theaters.
You'll find most do a morning time on a weekday. Some include a showing at noon or an early afternoon time.
They're essentially utilizing theaters during their least busy times, and times kids would normally be in school.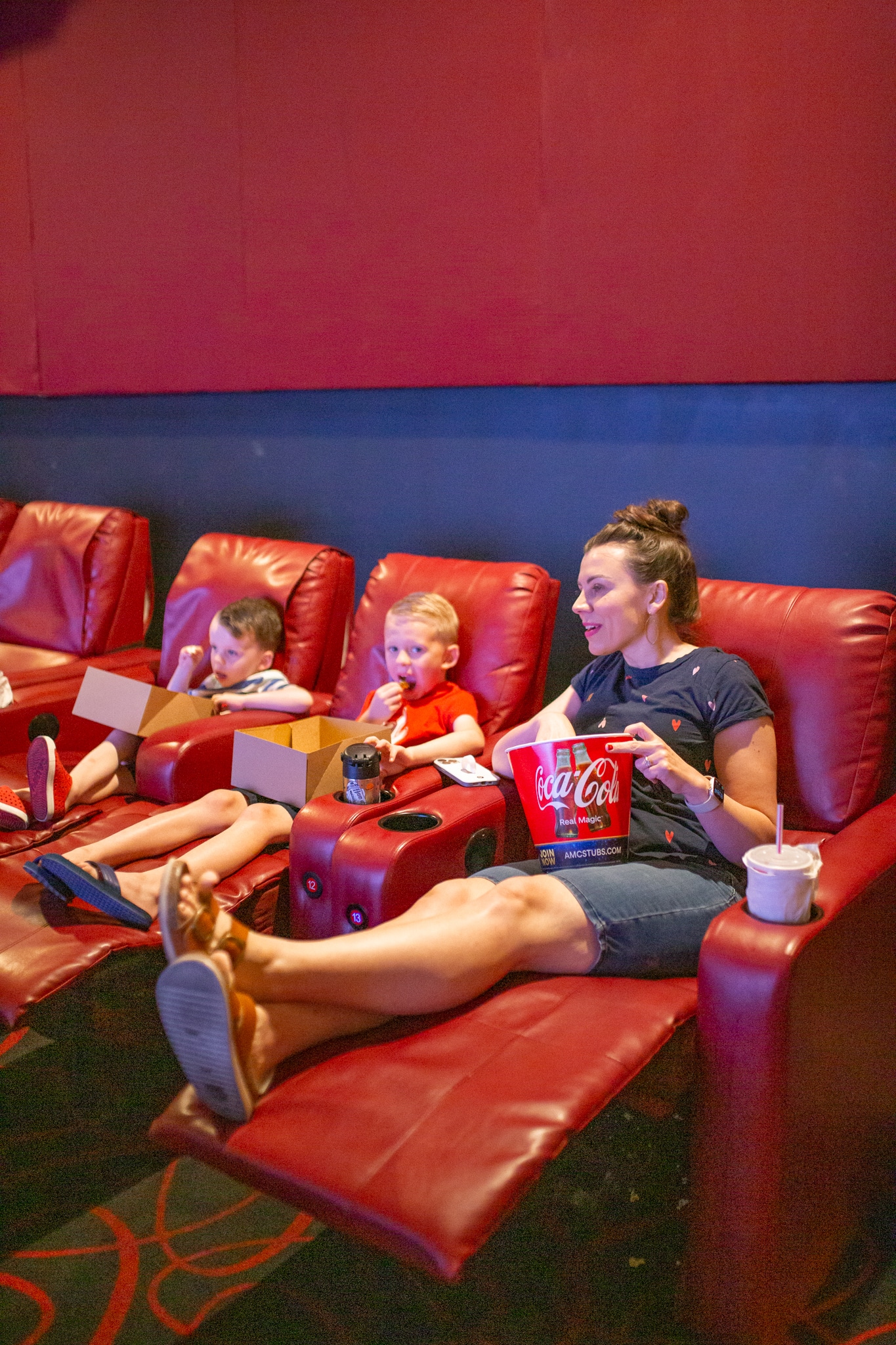 Why do parents love these summer kids movies so much?
The super-affordable price
It's a fun place to take kids
You and your kids will get to see many favorite children's movies on the big screen
Hello perfect way to cool off on a hot day
Many meet up with friends and family and take advantage of a super easy social time
Get out of the house
Keep your home clean for a few hours while kids still have fun
Sets up a routine and schedule
Something fun to look forward to each week of the summer
Discounted popcorn and special concession prices and offerings
…Just to name a few!
Kids Summer Movie Programs in Arizona
Harkins Summer Movie Fun
Website
– $1 per movie if you buy a season pass. A'la carte movies are $2 a person
– Movies start at 9:45 a.m. on weekdays
– Tickets are only available for purchase in person at the box office
– Discount snack packs are available at most theaters
Cinemark Summer Movie Clubhouse:
Website
-$1.50. per movie
– New movies are shown weekly
– You can purchase a'la carte single movie tickets
– Very limited theater showings. Check their website for participating theaters.
Regal Cinemas Summer Movie Express:
Website
– $2 per movie (single movie ticket purchase available)
– Two movie options per week
– Movies are typically shown around noon instead of early morning
Pollock Cinemas
Website
– $5 for a season pass, or $3.50 per movie.
– Movies start at 12:00 noon
– Movie showings take place on Wednesday-Sunday
– First-come, first-served seating (so go early to get good seats)
Superstition Springs Picture Show Summer Movie Series ($1 movie theater)
Website
– $1 per movie
– $4.00 for a ticket with a movie meal
– Movies start at 9:15 a.m. and are shown Monday and Wednesday
AMC Kids Summer Movies
– These have not yet returned to the Phoenix area. We're hoping they will soon!
If you need something easy and affordable fun this summer, be sure to check out the summer movie series in your area!
Like this summer movie program post? You may like these family fun ideas too:
150+ Summer Activities for Kids with Free Activity List Download!
How to Make Family Movie Night a Fun Tradition You'll All Love
Weekend Children Activities: 105 Fun Family Activities to Do on the Weekend
Fun Family Activities: 52 Family Date Ideas to Do This Year