Making Date Night Happen: Finding the Perfect Childcare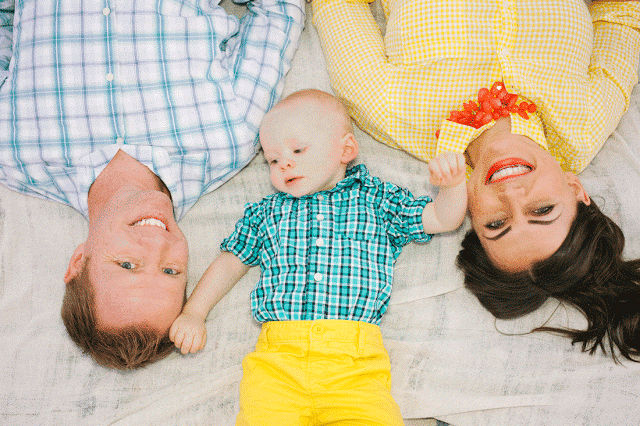 Before we had our baby, I thought dating would look the same; we'd still go out every Friday night, and we'd just hire a babysitter every Friday on constant payroll from our home budget. We do still date every week, but I've been completely shocked how scheduling life with a baby can be so tricky! Sometimes the baby needs us on Friday, like two weeks ago when he came down with a stomach bug and we couldn't leave the poor vomiting child with someone else. Sometimes Saturday is best, and sometimes we even have to shoot for a weeknight. It's a little harder to predict our date nights, but that doesn't stop us from trying and planning!
However, we have hit another barrier we didn't anticipate, and that's finding a sitter. When it comes to your most precious cargo in the entire world, it's pretty tough to find people you trust to leave your baby with.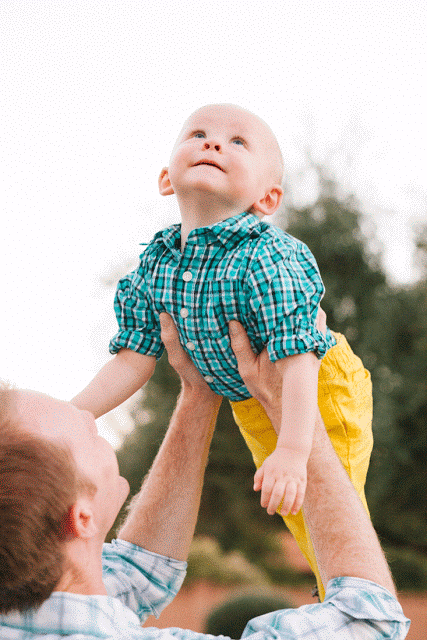 We have a few teens we can hire that we've met at church, but you'd be amazed how quickly their calendars fill up, how often there's something at school that takes all of them at once, or how many times you realize your date may go later than teens are comfortable staying up for. We've found ourselves more often than we ever imagined pretty desperate for a good sitter, and one we can trust. Right about the height of our predicament constantly looking for someone outside of our small pool, the owner of a really amazing company reached out and asked if I'd like to meet for lunch to talk about her business and see if there was any kind of partnership we could do.
Enter Daniela, the owner of Ready Nanny, and truly one of the most special people I've ever met! Daniela has been a nanny, run nanny services, and done nanny placement most of her life. She has a really amazing gift with children, and she believes in getting to know clients on a personal level. She started Ready Nanny because she was so aware of the struggle so many parents have to find the right childcare for their family. That may mean a nanny that's bilingual, that may mean someone more affordable, that may mean someone who can also help with housework- each family has different needs and she's so sensitive to the idea that the right person is crucial for families, and the right family for nannies!
She honestly recruits THE BEST people to be a part of her company (so if you're reading this thinking you're pretty special in childcare, this may be awesome for you too). We're talking CPR-certified and experienced, people who truly adore children, and people who I joked with Jacob, are more qualified to be around our child than we are!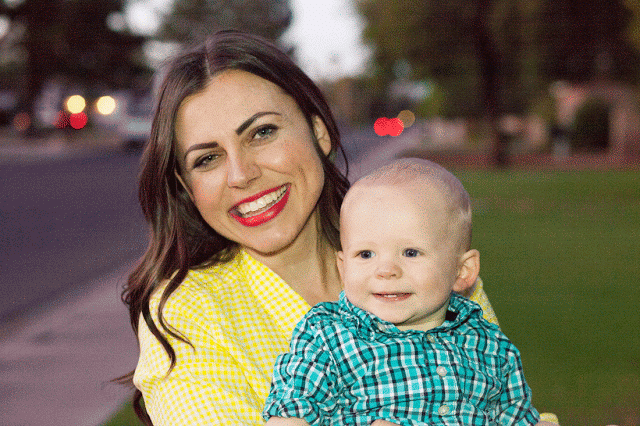 I've been in so many situations where I really could have used Ready Nanny had I known about them earlier! Like when I went back to work after having a baby and was so afraid to leave my little infant. I lucked out with a family member, but had I not I don't even know what I would have done! I'm also a business owner who works from home several hours a week, and I need a nanny to be around just part-time at set times so I can get some work done with my busy toddler! We've canceled at least one trip due to childcare issues, realizing we couldn't find a sitter on location, or we didn't have anyone we could leave the baby behind with. But clearly as date night bloggers who need constant sitters, we're always on the hunt for good people who we trust to leave our most prized possession with! Ready Nanny helps provide some of the best nannies who love picking up some evening hours to families who need a sitter they can trust, and that's exactly what most families need! And I love that they do it with an up-front finder fee and then let the family pay the nanny directly. No expensive long-term percent fees. It really is the best situation for all parties!
We were asked to try the service for free in exchange for an honest review, and you guys, I can't tell you enough how amazing this was! We had a few of THE BEST nannies/sitters. Our little man was in the best hands with each of the sitters we had the opportunity to try! I mean learning and song time, outdoor play, no tv/movie time like we prefer, bilingual exposure (we're trying to teach Mack some Spanish so he doesn't look at us the way he did when we went to Spain and he knew his parents were speaking in a way he'd never heard), and our house was picked up and cleaner than we left it each time. Not to mention the perfect communication with a text to let me know how much he ate and when he went to bed, so I didn't have to stress!
I think best of all is we found someone who works with our time and our needs, and someone our child adores. We believe dating is so crucial to relationships, and I'm so grateful for a company that also believes in strong happy families and provides people who can help parents with their needs!
If you've been on the hunt for a nanny, a resort-style nanny for a trip, or a babysitter you know you can count on, you really should check out Ready Nanny– they are making grandiose dates a reality for us again!
Photos by: Photography-Hill
*We received babysitting services and finding services in exchange for an honest opinion and post
Get 365 Date Ideas!
We want to help you have the best date nights ever! Grab this FREE printable with 365 date ideas, a date for every day of the year so you never run out of ideas!