One Meal Now, One Meal Later: Healthy Crock Pot Enchilada Soup
This easy slow cooker recipe is perfect fresh, and makes a great crockpot freezer meal too! Here's an easy Crock Pot Enchilada Soup recipe your whole family will love!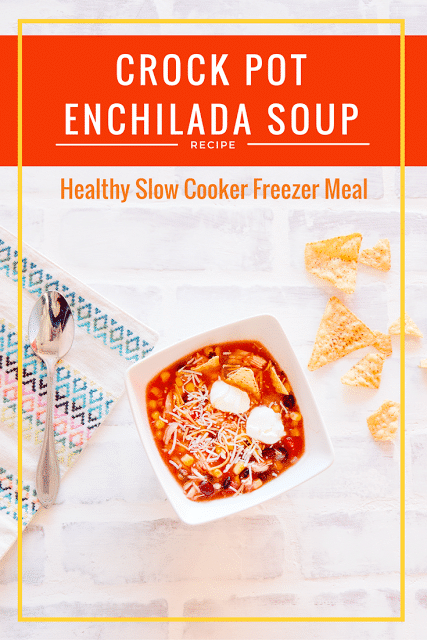 I love good food that's at least mostly from scratch, but I hate spending all my time in the kitchen. I started trying freezer meals when I had my first child, and found some are amazing time savers, and some, well, taste like the freezer.
In the One Meal Now, one Meal Later series I share my tried-and-true freezer meals that taste as good the second time around as they do the first!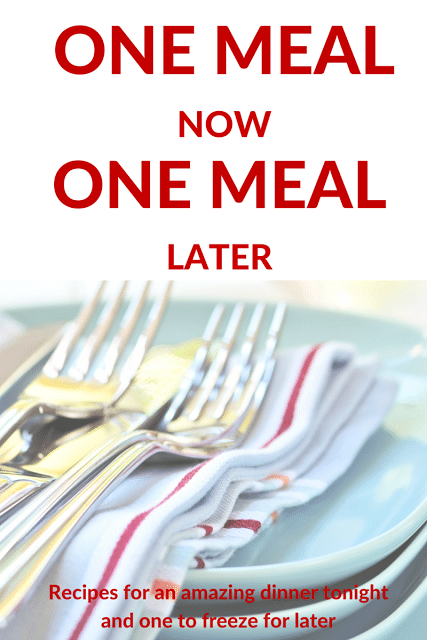 This one is such a winner! When you find something that's a clean eat and diet-friendly that tastes amazing and freezes incredibly well, you're almost tempted to freeze three bags of the stuff! I love enchilada soup, I love slow cooker enchilada soup, but I hate using the ultra-processed enchilada sauce you typically find in a can, and only do so when I'm really short on time or it is the only option. This recipes completely cuts it out and gives a healthy version of this favorite!
SLOW COOKER ENCHILADA SOUP
Crock Pot Enchilada Soup INGREDIENTS:
1small onion diced
3 tsp minced garlic (I love the stuff from the bottle)
1 lb chicken breasts
1 can black beans, rinsed and drained
14.5 oz can petite diced tomatoes
3 cups frozen corn
t tsp salt
1 tsp cumin
1/2 tsp dried oregano
1 (8 oz ) can tomato sauce
3 cups vegetable broth
1 large or 2 small chipotle peppers from a can of chipotle chili in adobo sauce
1 TBSP adobo sauce from chipotle chili in adobo sauce
1/4 cup cilantro, chopped (plus more for garnish)
Crock Pot Enchilada Soup DIRECTIONS:
Place diced onion, garlic, and chicken at the bottom of your slow cooker. Add beans, diced tomatoes, corn, salt, cumin, oregano, tomato sauce, and vegetable broth. Stir until combined. Add the chipotle peppers and adobo sauce and cilantro to the top and prepare for cooking.
Cook on low heat for 4-6 hours, or high heat 2-3 hours.
Remove the two chipotle peppers and discard. Remove chicken and shred with two forks. Then dump the shredded chicken back into the soup.
If you're looking to make it less of a clean eat and more tasty, add sour cream and stir in for a creamier soup. You'll definitely want tortilla chips too. It's also great with cheddar cheese, cilantro, and avocado.
*Adapted from Skinny Taste
Like this slow cooker freezer meal recipe? You may like these too:
One Meal Now One Meal Later (One to Eat/One to Freeze): Crock Pot Butter Chicken Recipe
Crock Pot Freezer Meals: 15 Freezer Crock Pot Recipes that Don't Taste Like Freezer!
One Meal Now, One Meal Later: Mozzarella Stuffed Meatball Recipe
Get 365 Date Ideas!
We want to help you have the best date nights ever! Grab this FREE printable with 365 date ideas, a date for every day of the year so you never run out of ideas!