What to Say When Someone Tells You They Had a Miscarriage
Do you know someone who lost a baby? It can be a tough situation to know how to give comfort for miscarriages. Here's how to offer love and support and what to say to someone who had a miscarriage.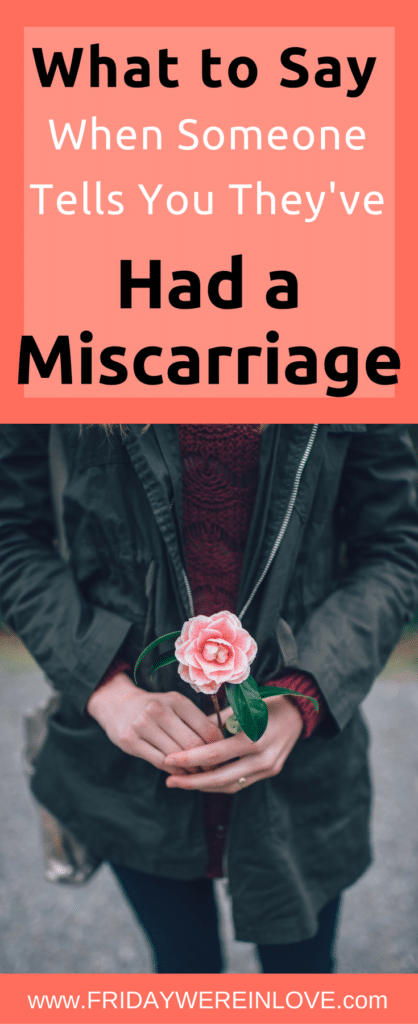 I guess it's time I open up and tell this story. It's an interesting thing to be a blogger and to choose which pieces of your life to share online. Also, which you feel are deeply personal and not something you want to be public knowledge. And then there are the things that you just need time to digest yourself and prepare to open up about.
Experiencing a Miscarriage: What to Say
Generally speaking, there are a lot of details about my life I'm comfortable sharing. But if it shares too much of my child's or someone else's life I really try to respect privacy and avoid. But then there are things that just feel too deep to mention until the time has passed. It took me a year of blogging to admit I'd been divorced. We then shared that this dating project started because my husband wanted to prove to me that love can stay alive and strong when I wasn't sure I believed. For the record, he did a good job making me a believer!
It took years into infertility treatments and year after drafting my first infertility post to hit publish. Vulnerability can be a scary thing. Sometimes it's due to our own feelings, but sometimes it due to reactions from others.
This is perhaps the reason I've delayed sharing this with even close friends and family. The reaction is something that terrified me, and I just decided it was better not to put them in the uncomfortable position of sharing. But the more I've thought about this, the more I realize I had no idea what to say to someone in this situation until I had gone through it myself. And I thought maybe opening up about it may help someone else ease the burden and offer a little more support in one of those moments of life people find most difficult to know what to say.
To say I was shocked to see the word "PREGNANT" on a pregnancy test this year is an understatement.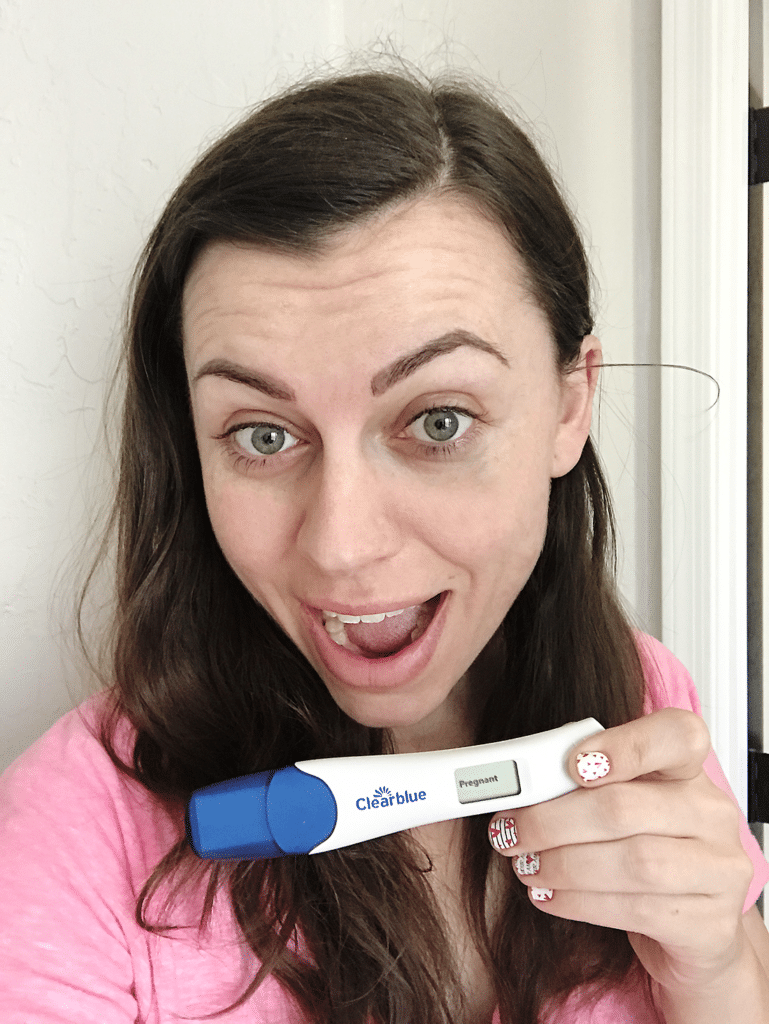 Infertility Problems and Miscarriage
Our fertility problems are actually my fertility problems. They stem from a lack of progesterone production in my body. I've had to do so many hormone balancing months to try to create an environment where I could conceive. I just don't ovulate without trigger shots and a lot of medical help and daily checkups. Infertility is a hard road.
We got our miracle baby after years of treatments and balancing. And we were so shocked that a cocktail had finally worked and our baby boy was really ours! We've been saving up for treatments again and feeling ready to start that long hard process. Just as I was ready to make that call for the first appointment I decided to take a pregnancy test just to check. I knew I was late. But I'm also always off and irregular without help, so I wasn't holding my breath. And there it was. Clear as day, the explanation to why I almost threw up when I smelled someone's perfume and wanted to drink milk with every meal.
Sharing a Pregnancy
I cried such happy tears realizing another miracle baby had happened in our lives- this time a miraculous pregnancy before I had to have even one blood draw! I remember thinking, "So this is what it's like? You just get pure joy of a surprise!" It was really neat to feel like I understood that and experienced it.
I decided it would be really fun to wait a couple of days and tell Jacob on Valentine's Day. A holiday-themed fun surprise gift announcing this really unexpected blessing sounded perfect! Plans were made to go buy all the pieces for the creative announcement and get our little man a cheesy big brother shirt to wear that day too. I was elated for several days. The reality started to set in that this was real, and not some fantasy. But Jacob and I don't keep secrets from each other, and several days harboring this was almost killing me!
Signs of Miscarriage
And then one night I started to feel really sick. Really queasy in ways I never experienced with the last pregnancy. I've heard all pregnancies are different and I figured this baby was just ready to tell me they would be different! I started to wonder if it was a girl since the wife's tales say girls cause more illness.
I downloaded all the apps and sure enough, it was right on track when most women start to feel some morning sickness. It was one of the worst nights of my life feeling dizzy and nauseous and trying to hide it, I was going to tell Jacob in 24 hours! I went to bed early and woke up early with a lot of blood. More than I've seen before, and so much cramping and pain. I knew what was happening instantly.
Jacob woke up for work and asked if I was okay. I started crying and retrieved the pregnancy test. It was a fancy one that still had PREGNANT clearly stated, and he was like- whoa really? I had to tell him I was going to make a big announcement to him and I'd been hiding it for days, and then had to tell him I was pretty sure I was having a miscarriage. We called my doctor who gave us hope: it could be a placenta problem, it could be a complication with my body as out of whack as it has been, and it could be a miscarriage. She recommended I head to the ER.
Confirming Miscarriage
I was pretty upset, I hate hospitals and it was Valentine's Day. Not only is it a huge day on the blog and a day filled with emails and reader contact, but it's also a day I planned to bake heart-shaped cookies with my toddler and finish some romantic surprises for Jacob. I love Valentine's Day, and spending an hour away felt awful. A friend from church took my toddler for me, I thought it would only be an hour or two. But it turned into six and a really awful day with a lot of wait time and a lot of emotions.
I cried and cried. Missing Valentine's Day and doing things for my husband wasn't going to happen. I wanted to be in a spot to answer more emails, I'm sorry to anyone I missed. The desire to share a lot of fun date ideas and spread love to those feeling alone I couldn't tackle. I wanted to be with my baby, and I wanted to share the happy news that we were going to have another baby.
My poor hospital nurse! I broke down sobbing at one point and my poor nurse stopped in asking what she could do. I cried, "I want to be with my baby!" and she assured me everyone going through this loss feels that way. I sobbed harder, "My LIVE baby who is tired and needs me to go hug him and put him down for a nap at his house!" She went and got me some snacks for my clearly low blood-sugar and assured me she'd get aggressive to get me out. She did, she was amazing. Bless nurses who pick people up at their lowest moments.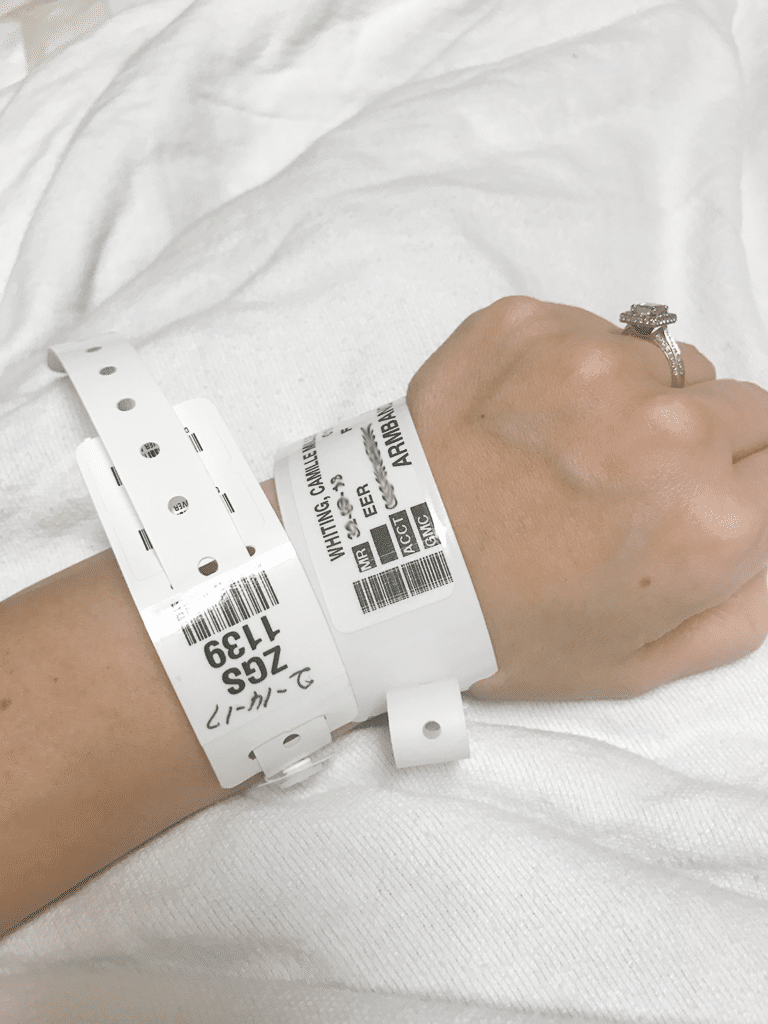 Pregnancy Loss
The ultrasound confirmed, the blood work confirmed, I had definitely been pregnant and had definitely lost the baby within the last 24 hours. And I felt such mixed feelings of so much sadness for this baby and so much happiness that I'm lucky enough to have a healthy, happy baby. I couldn't keep this pregnancy because I still need medical help, but I had so much hope realizing my body made a huge leap towards fewer fertility issues, and I felt grateful with a little more knowledge.
I vacillated between "this is biology" and "this is a tragedy" and "this is so reassuring that we'll be able to have another child." There were a lot of tears for a few days, there was a lot of smothering that little one-year-old with hugs and expressions of love, and there was a lot of thanks to God that I have him. There was also an amazing husband who canceled romantic Valentine's Day plans so I could just hug and be with my baby and be thankful I have both of them.
Comfort for Miscarriage
And so, I found myself with this event that I only told four people about it for the longest time. My best friend knows instinctively when she needs to text me, even if it's been months. She's always just known on my lowest infertility treatment days when to call or text. She's been through them too and welcomed IVF twins to her family this month. We've been there for each other for over a decade crying on shoulders about infertility problems and joys.
My sister asked after a cryptic Valentine's Day Instagram post. My friend had watched my child and I felt I owed her explanation even though she never forced it. I'm glad I did. She was amazing to talk to and such a big help caring for my baby! I have a friend I speak to almost daily and she's been through several and it was so natural to drop that in a talk and know she'd react well. I've told a few more selectively, but it's been a hard thing to bring up. And I've realized that the main reason is the reactions you get when you do.
"I'm sooooooooooooooooo sorry" with a long sympathetic hug.
"Well, the good news is you already have one."
"Well the good news is now you know it will be easy to get another one."
And perhaps the best, "I'm sorry, and I don't even know what to say."
What to Say to Someone Who Miscarried
We don't know what to say, because how can you anticipate their needs? On the days I stop and think about the fact that I'd be far enough to announce it to the world, or I'd be finding out the gender soon, or think about how perfect it would be to have two babies exactly two years apart. Those days I need the long sympathetic first response.
But on the days I feel like this is just biology and there's hope my biology is in a better place, that long hug in all its awkward glory just about kills me. It's okay, it's going to work out, I'm full of hope and this sympathetic mourning isn't something I want to hear.
So I've thought long and hard about this and I think there's one pretty universal phrase that should be said.
The one thing I think you should say when you find out someone has had a miscarriage:
"How are you feeling about it today?"
I think acknowledging the loss and saying you're sorry is fine. Don't use "at least." There may not be a lot of hope and the person may not want any words of hope. But taking yourself and your immediate thoughts out of the equation and just asking how they are feeling changes the awkward to knowing what you should say.
If I say I'm struggling the person can tell me they are sorry and hug me and ask me what they can do to help. Or they can just be with me and let me know I'm loved. If I tell them I'm actually doing well with it, I have a lot of hope we'll get another child easier with fewer infertility treatments, they can then let me know they hope so too!
No awkward mourning, no rejoicing or offering hope for someone not ready for it. Just ask them how they are feeling about it, and be sure to add today. They may feel great overall and offer that, but if today is hard, it lets them open up with that. And visa versa, if they are struggling but having a good day and don't want to dwell on it or don't want to talk about it, you can move on and not dwell either.
Words of Comfort for Miscarriage
I might also add that you may want to follow-up later with the same question should you so feel like it. Some people need support at various times. And if you get any vibe they don't want to talk to you about it, leave it alone. It's personal, people share how much they want with whom they want to. It's okay to let it lie or to make sure they are still okay if that's the vibe you feel. But please leave it in their court to share what they'd like.
And for anyone wondering, while I type this today, I'm feeling a bit sad to realize we'd be telling the world this week and close to finding out the gender. But I'm also feeling hopeful that once my body heals, we'll have better odds and maybe it won't take long for the right timing to happen again.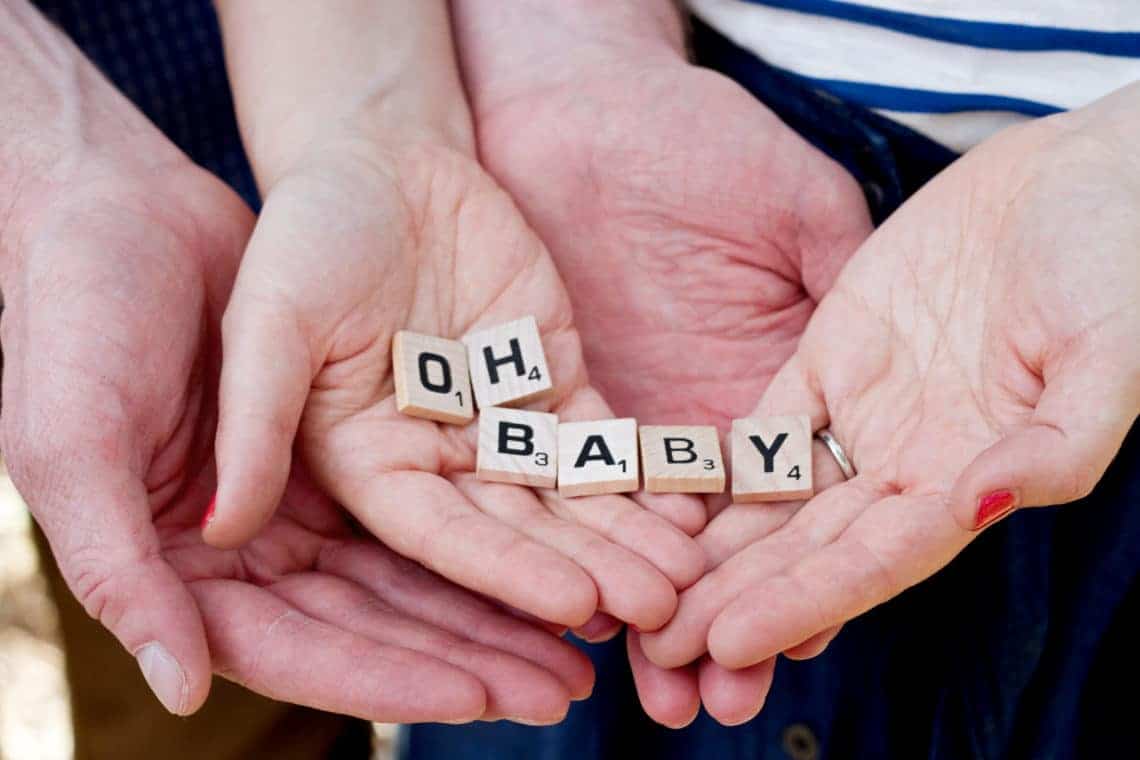 Would you add anything else? Has anyone else been through one and want to share what helped them the most? Or maybe what awkward things were said they think others should avoid? I'd love to hear about it in the comments!
Find this what to say to a friend dealing with a miscarriage post helpful? You may find these posts helpful too:
Best Ways to Support a Friend Dealing with Infertility
National Infertility Awareness Week: Signs You Might Be Infertile
Ways to Show Your Family Love for Random Acts of Kindness Day
Get 365 Date Ideas!
We want to help you have the best date nights ever! Grab this FREE printable with 365 date ideas, a date for every day of the year so you never run out of ideas!