Modern Wallpaper: Temporary Wallpaper Installation
Ready to create a unique space in your home using modern wallpaper? We were nervous about adding wallpaper to our home, but after finding the perfect modern wallpaper designs in a temporary wallpaper form, we were sold! Installation instructions and all the details where to find the best modern wallpaper designs included!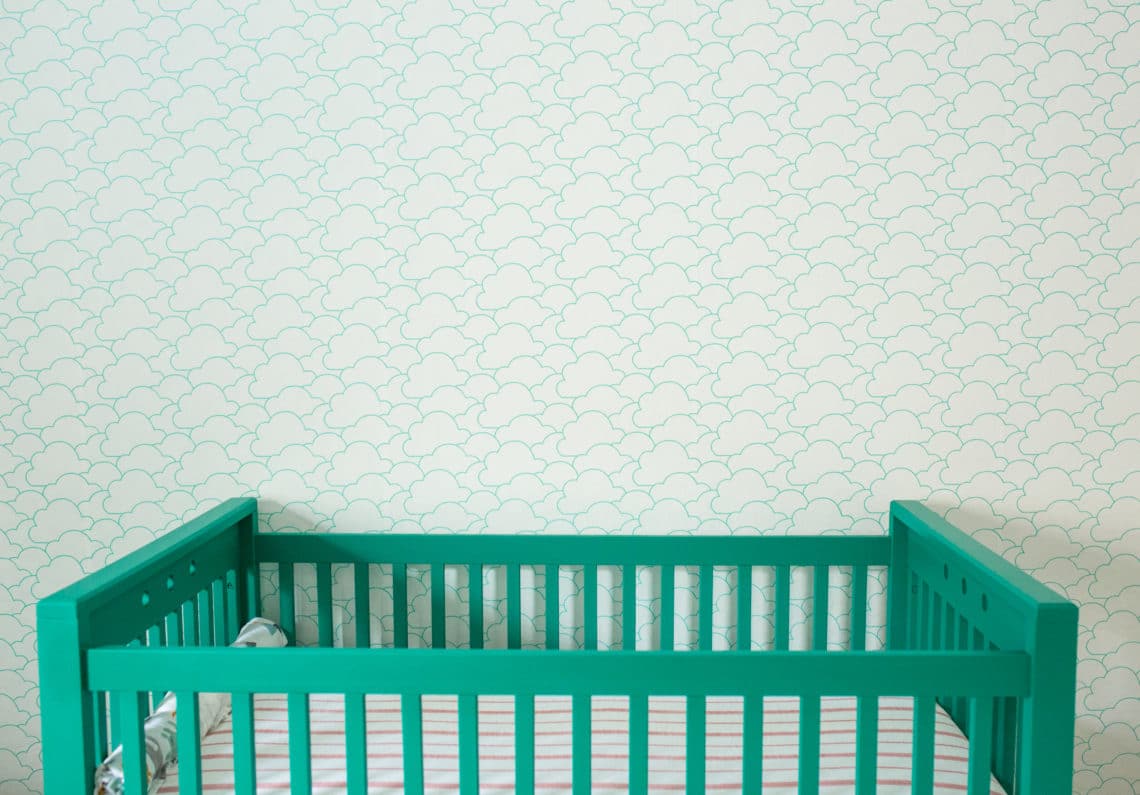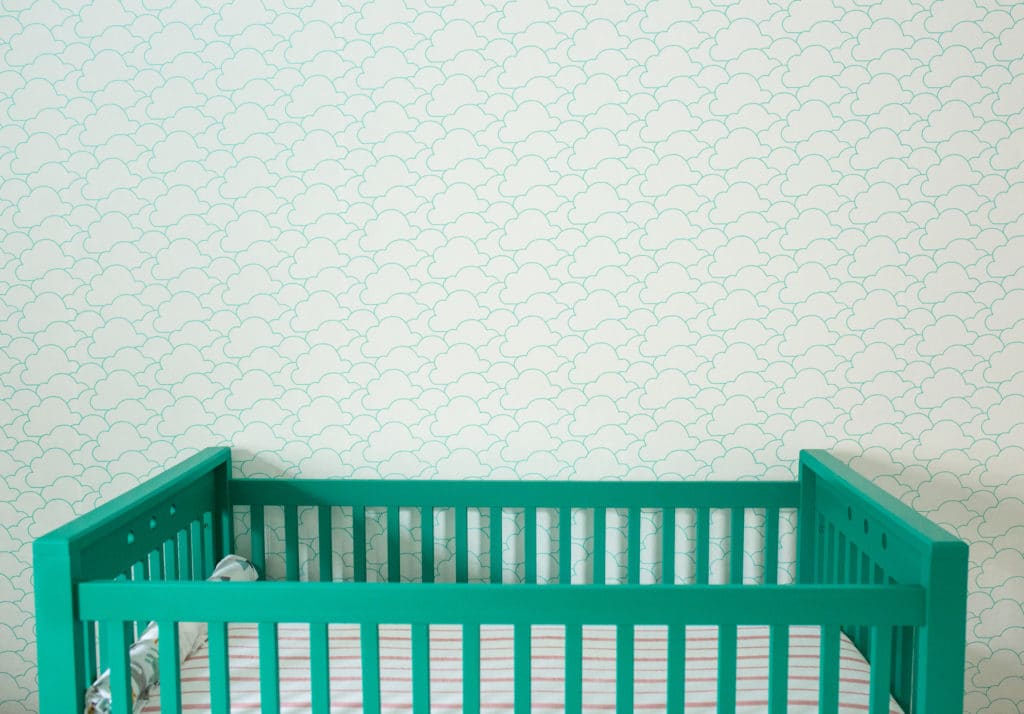 We teamed up with Spoonflower for this post. The product was provided, but all styling, selection, and opinions are our own! 
Modern Wallpaper
I have always loved the look of wallpaper but always been afraid of the wallpaper removal process. My parents bought a home that was a 90's wallpaper removal nightmare, and it's always made me shy away. But modern wallpaper designs have drawn me right back in! I've been feeling braver about modern wallpaper and all the changes to how wallpaper is made and installed.
Temporary wallpaper has definitely become a thing! So much so that most renters can apply temporary wallpaper without worry and still get the look they want without fear of removal when it's time to move or change.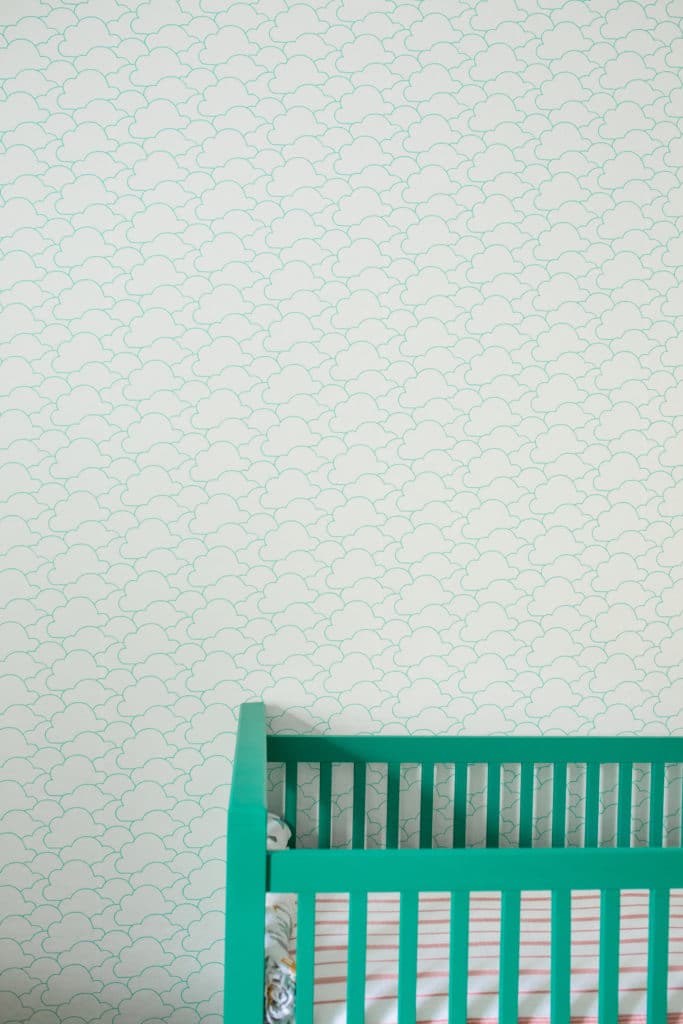 Modern Wallpaper Designs
I've been toying with adding one of the amazing modern wallpaper designs I've had my eye on to our home. After doing our faux brick wall in our office, I'm pretty smitten with modern accent walls! With the upcoming nursery project that we'll do a full reveal on when baby gets here, I decided it was time to take the plunge!
I fell in love Spoonflower who by far at the most modern wallpaper designs of anyone out there! I've had a super clear vision for this nursery and I knew what I needed to pull it off. It was really hard to find the unique wallpaper designs I wanted: that is, until I found Spoonflower!
The indie artist designs combined with so many options for modern wallpaper gave me a complete 180 design problem. I went from hoping something would match my unique nursery vision to having so many great options I couldn't decide!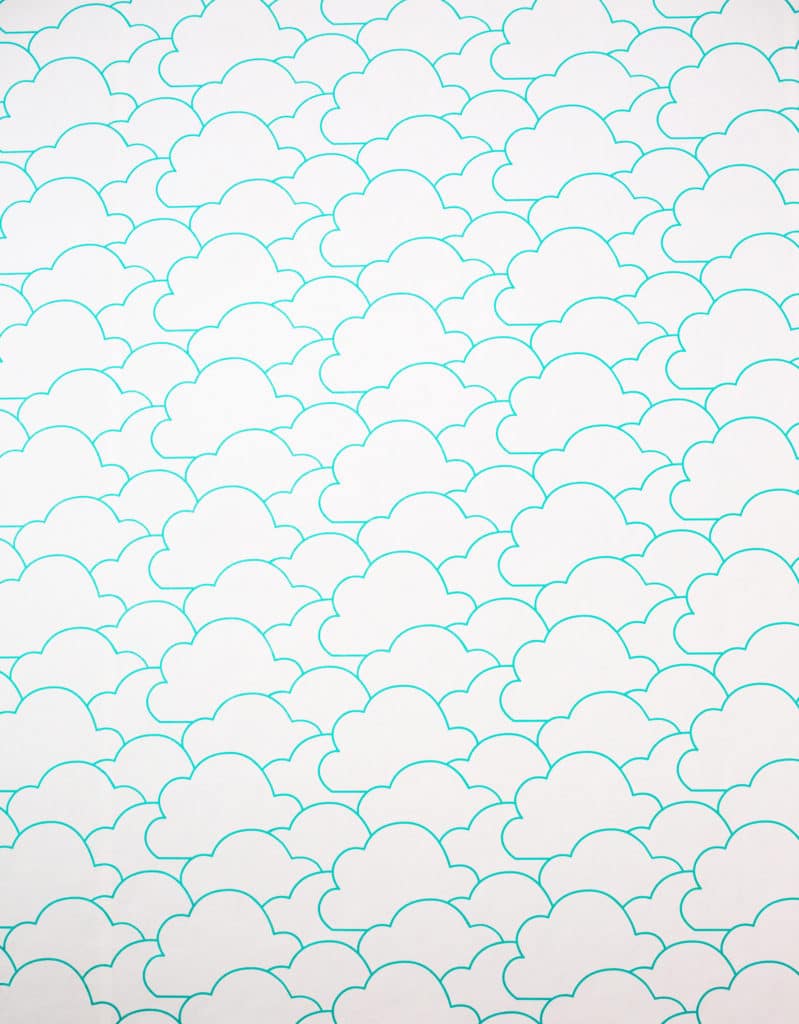 Cloud Wallpaper
I'll give one hint with the nursery reveal, I needed cloud wallpaper. I wanted something that would match a more turquoise or mint palette, and I loved all the cloud wallpaper options on Spoonflower! Seriously, there were so many cloud options. I even toyed with changing my vision and going with a Toy Story style room. There was a cloud wallpaper option for any project or any vision out there!
We ended up going with a modern cloud wallpaper design in a mint color. I ordered a sample to test (which I'd highly recommend doing!) and it came out even better than I hoped!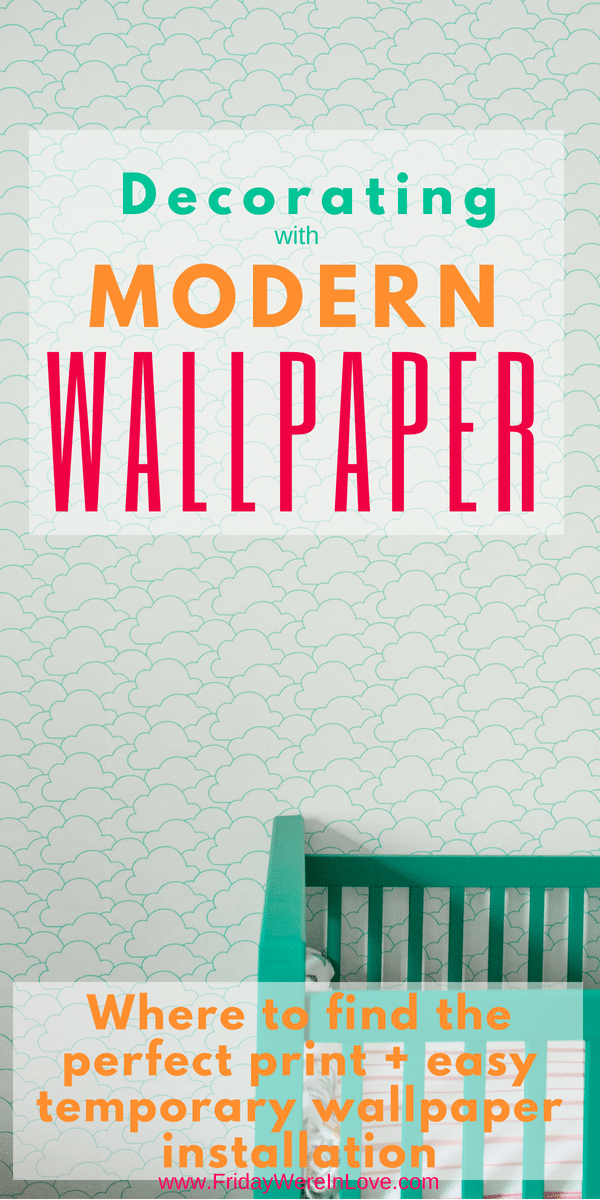 Best Removable Wallpaper
There's a lot of removable wallpaper options, but I had a few friends give insider information on types that had fallen off quickly and not held up. I had one friend tell me the water-based application for the removable wallpaper from Spoonflower had been amazing!
There are options for the sticker version too, if you're in the market for a press and stick removable wallpaper. Because we have some texture on our walls, water activated removable wallpaper was the best option for us! And for the record, the sample we tried did hold up but also came off when we were ready. It's truly the best removable wallpaper!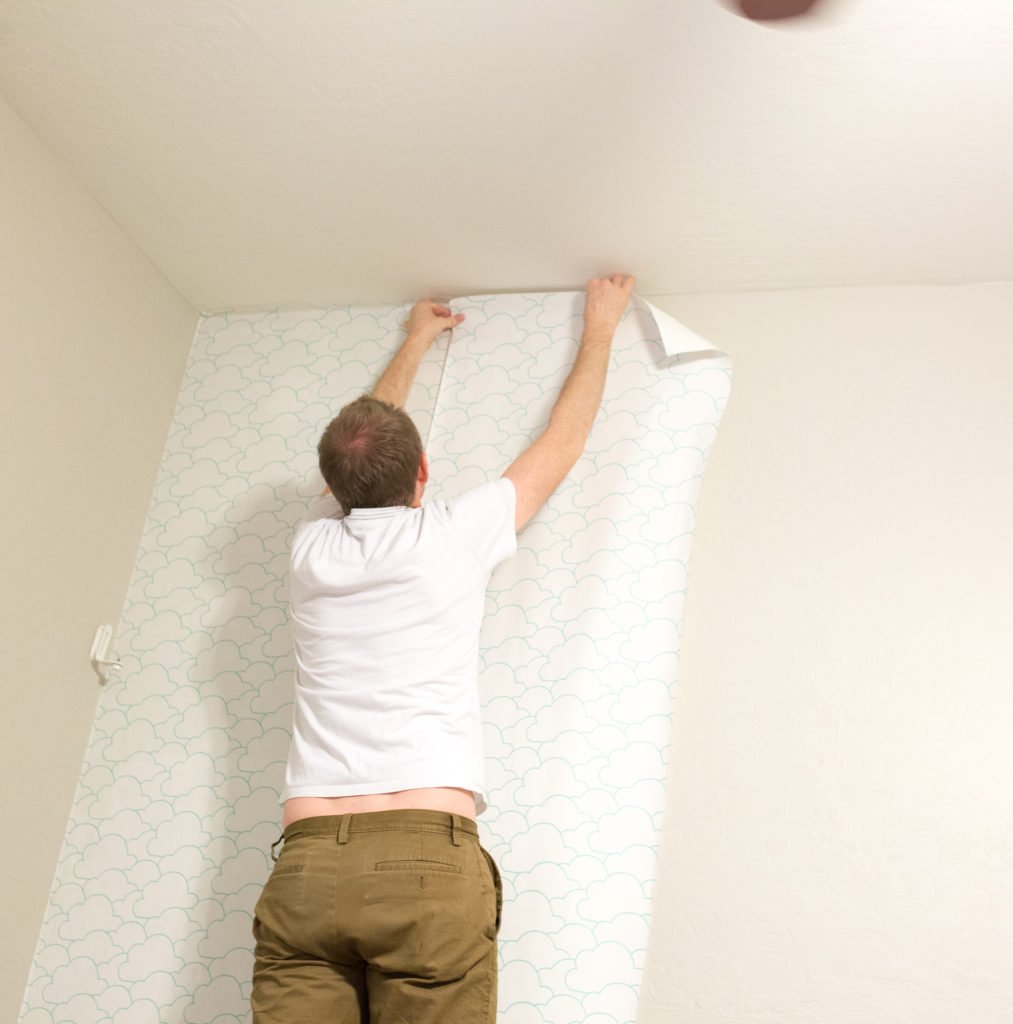 Temporary Wallpaper Installation
This is the best part, temporary wallpaper installation is super easy! Here's what you need:
Wallpaper (measure your walls and order the right amount to cover your project!)
Water to activate
A razor blade to trim excess
Two people to help hang and arrange lines
That's it! You essentially prep the first piece to hang, and start on the left wall. Line it up from top to bottom. Press out any bubbles or air. Then line up your next piece and work left to right until your wall is covered.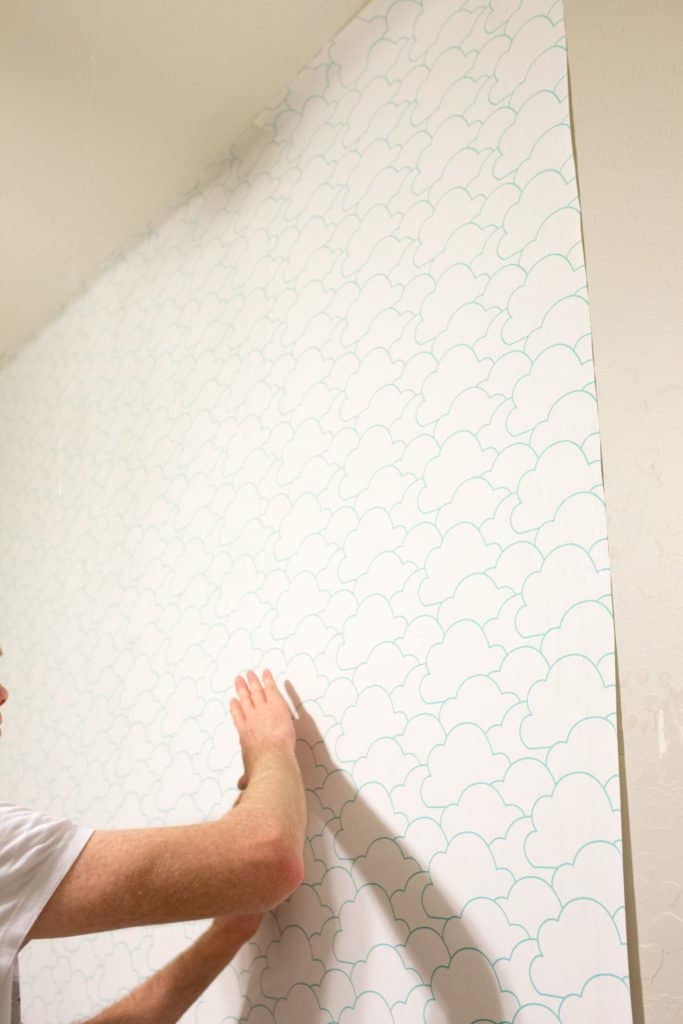 When you're one, you'll grab your razor and trim the excess, and carefully trim the areas for plugs or light fixtures.
We let it dry at least a day before we added any pictures or put furniture up to it. It happened fast, and it looked amazing as it dried!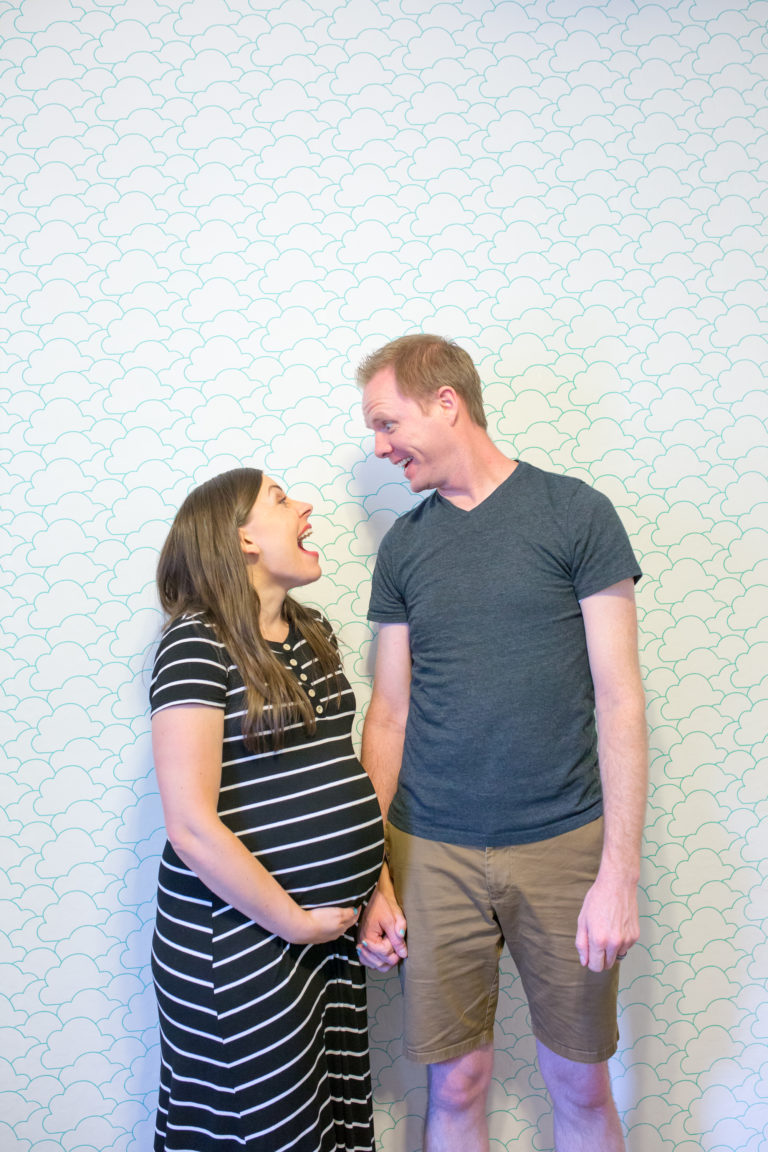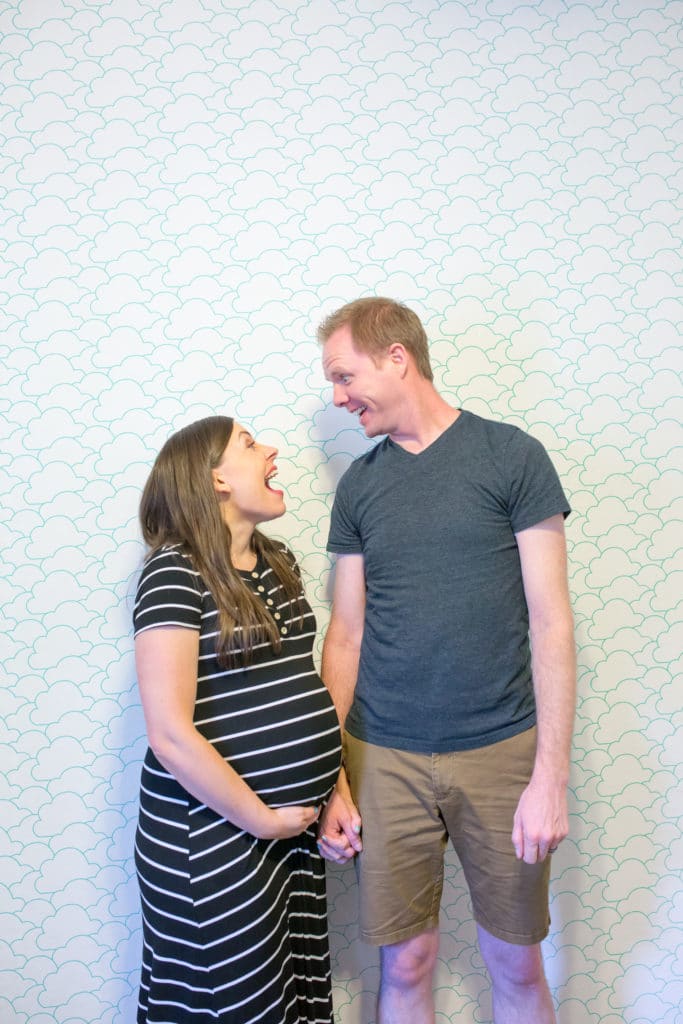 Now we're all set with the perfect modern wallpaper design to complete the nursery! Stay tuned, we have such a fun theme and a lot of other nursery pieces coming together and we can't wait for our full reveal!
Like this modern wallpaper post? You may love these home posts too:
Where the Wild Things Are Nursery
The Picture Gallery Wall
Get 365 Date Ideas!
We want to help you have the best date nights ever! Grab this FREE printable with 365 date ideas, a date for every day of the year so you never run out of ideas!