Kid Lunch Box Favorites: Must have school lunch tools
Tools that make a kid lunch box easier, more fun, and help kids eat more healthy food! If you pack lunch for school, you'll love these must-have school lunch tools!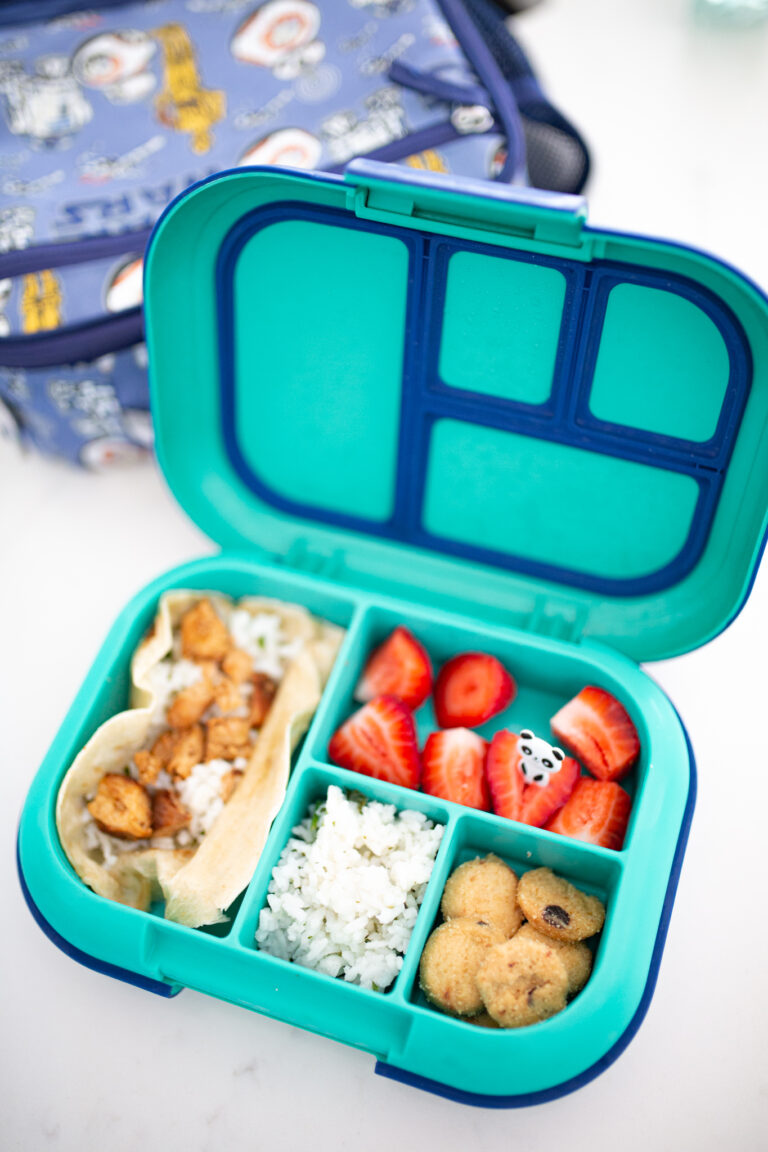 I'll admit, I was the first to look at a bunch of kid lunch box products and laugh. Sometimes it seems like people are treating craft projects more than school lunches these days. And it all felt a little excessive and bougie if I'm being honest.
Then, one day, I somehow decided to buy a few kid lunch box items on a sale. And here I am, ready to eat my words and tell you about a few products that have been must-have school lunch items. I mean these are kid lunch box game changers!
What makes them must-have school lunch box items?
These are the things we get so much use status.
They are items that encourage kids to actually eat their lunch.
They help kids eat more healthy foods.
And most of all, they actually make school lunch prep and planning a lot easier!
I love this product so much that I wrote a dedicated post to it! Check out my Bengto Lunchbox review for all the details.
I love it because lunch packing is so much easier, we're not worried about the mess, and my kids actually eat a lot more healthy food!
They have several different options, I'd recommend the kids version if you have younger kids, the chill if you live in a hot climate or ta a lot of refrigerators through the items. And of course, you can grab a bigger box for teenagers or adults.


This was an item I rolled my eyes at the hardest. I mean do we need to make kid food look like origami? It felt kind of excessive. And then I had a kid that would eat anything shaped like a dinosaur and I caved and purchased a set.
It turns out kids eat way better when food is in a fun shape. Also, if you have a kid with an aversion to the crust of bread, you'll love that it will remove the crust for you in about two seconds.
Also, sandwich cutters help cut the sandwich in pieces that are a lot more kid friendly. And did I mention it takes about two seconds to use one and throw it in the dishwasher? It actually simplifies lunches while it makes them look fancier and a lot more fun!


If you spent a small fortune on Uncrustables you know how amazing it can be to have a sandwich cutter and sealer. I love knowing my son can eat lunch without a bunch of mess falling all over his clothes. They're a great item, and they make your homemade sandwiches look just like an Uncrustable!

This was another thing I shook my head at and I can't believe what a difference they've made! if any food is a little bit messy or hard to eat, these solve the issue! They come and a lot of fun colors and variety, and a multi-pack is so inexpensive! they are a fantastic pork or spoon replacement.
And did I mention my kid is eating cups of fruit and sometimes even veggies every single day because of it?
I hope these kid lunch box resources and tools help make your school lunches easier too!
Like these lunch boxes for kids ideas? You may like these posts too:
Kids School Lunch Ideas You'll Both Love
Back to School Activities for Families
Get 365 Date Ideas!
We want to help you have the best date nights ever! Grab this FREE printable with 365 date ideas, a date for every day of the year so you never run out of ideas!