Must Take Disneyland Picture Ideas: The Most Instagramable Disneyland Spots
Planning a trip to Disneyland or California Adventure in the near future? Here are the top 20 must take Disneyland picture ideas with the most Instagramable Disneyland spots to help you capture the magic!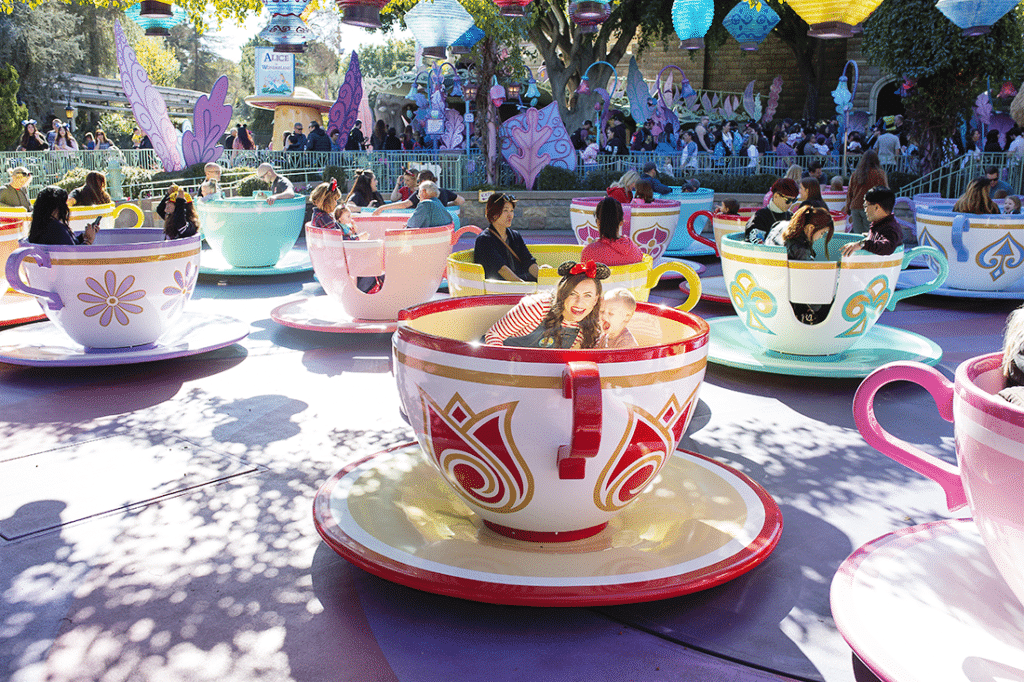 Planning a trip to Disneyland Resorts and ready to capture the magic with your camera? We're sharing the must take Disneyland picture ideas with the 20 most Instagramable Disneyland spots (and most Instagramable California Adventure spots) for your next Disney Vacation!

We've fallen in love with Disneyland Resorts this past year watching our toddler enjoy his favorite characters come to life and experience the magic as a family. If I'm being honest, we enjoyed Disneyland almost as much before we became parents. We've experienced a few Disneyland date nights together, and we've realized there are just some spots that make the best picture locations at Disneyland Resort.
We love riding rides, but snagging a few of the most Instagramable Disneyland spots is always on our list too. So we're compiling our favorite must take Disneyland Picture Ideas and most Instagramable picture locations at Disneyland and California Adventure so you can plan where to take the best pictures at Disneyland Resorts for your next big trip!
Disneyland Picture Ideas
In front of Sleeping Beauty's Castle. It's a classic for a reason, and you can always find a Disneyland photographer ready to help you get the perfect shot. I'd highly recommend taking pictures in the morning or at dusk in this location to get great lighting.

Next to the "And They Lived Happily Ever After" mural. This is one of those lesser-known gems that you'll find just through the exit of the Off the Page shop in California Adventure. You can get a similar picture at Disneyland just behind Sleeping Beauty's Castle with Prince Charming and Sleeping Beauty kissing in a painting. It's the most appropriate place to take a cheesy kissing picture together that's just oh so Instagramable Disney that not everyone else knows to take.

Buy a Mickey shaped macaron at the Holly Jolly Bakery and take a picture from the porch with the park in the background.

Picture C/O Kaylynn from Among the Young

Disneyland Pictures

Stand next to the famous Walt and Mickey statue in the center of Main Street and get a picture with this classic Disney piece of history. And if you're not into being in the picture, they are pretty photogenic on their own!
Hold a bunch of Mickey shaped balloons. Did you know they cast member selling balloons will let you have a photogenic moment with balloons in hand? They will hold on the very end, but gladly let you hold the middle of the hundreds of strings for a picture filled with balloon magic.
Showing the hustle and bustle of Main Street USA. There's an energy and excitement of almost everyone walking into Disneyland. It's hard to beat capturing that crowd with your Disney apparel on and you looking great before a possibly very warm and or wet day (I'm looking at your Splash Mountain). Turn around when you walk into the park and let someone snap a picture of the excitement of starting your day. Main Street USA pictures are a must!


Disneyland Character Pictures

Get a picture with Mickey Mouse. There are several locations to do this. He's always at his house in Toontown at Disneyland. He's often just inside the main entrance to Disneyland. And, he's almost always in the center of California Adventure. There's nothing like a picture with the mouse, and photographers are usually ready to capture it for you.

Buy a Matterhorn macaroon shaped like the Matterhorn mountain at the Jolly Holiday bakery and take a picture with the Matterhorn mountain next to it. It's a delicious treat. And it also definitely lets the world know where you are and what you happily consuming with the amazing Disneyland treats.


Most Instagramable Disneyland Locations

Right next to the Pixar Pier bridge and outside Ariel's Undersea Adventure you can get the perfect shot of California Adventure's Ferris wheel with Mickey's head on it. It's the perfect shot location for one of the most Instagramable locations at California Adventure.

Almost anywhere in Cars Land. There's just nothing quite like Cars being completely recreated in one area of the park. Each spot shows a very Disney-esque photo drop. It can be the welcome to Cars Land sign (with a photographer typically standing by), a view of the street, getting a churro in front of the Cozy Cone Motel, or standing by the Route 66 sign.

Get on the Silly Symphony Swings with someone armed with a camera behind you. There's a perfect shot that overlooks the lake, the pier, and grabs the Mickey Ferris Wheel perfectly.
Head down Buena Vista Street at California Adventure for all kinds of Disneyland picture ops! At the end next to the Hyperion Theater, there's a billboard set in the alley ready for the perfect picture to show you're spending the day at California Adventure.


Must-take Disneyland Pictures

Head to Tomorrowland and find the Galaxy Wall. There's often stormtroopers you can snag a picture with. You can also buy two churros and take a churro lightsaber picture with a galaxy far far away as your backdrop.
Riding the teacups. Hello, perfect boomerang opportunity! They are so quintessential and so cute it's hard to beat the fun and bright background! And if you can't get the perfect Instagramable Disneyland pic riding the cups, there's a stationary cup for photo ops across the ride by the Mad Hatter Shop.
Put on your ears and head to It's a Small World. A close-up shot with the iconic shapes of white and sky blue make it an easily recognizable location. Add your Mickey/Minnie Ears and you're all set for classic Disney.

Any angle of The Dumbo Ride. Hop in with your favorite friend, significant other, or child and have someone ready to snap this memorable spot! Pictures turn out great from a bystander perspective, from the elephant in front of you looking back, or even a selfie that shows some elephants behind you. It's another great boomerang moment you don't want to miss!


Best Picture Locations at Disneyland

Take a picture of everyone in your group holding their ticket in a circle together from an overhead shot. There's no denying where you are and that you're keeping great company at Disneyland!
Try to get the front spot at Splash Mountain and coordinate everyone in your group leaning a different way as you head down the mountain. While there, get a group selfie of everyone smiling and screaming together enjoying the ride.
You can never go wrong with your favorite character! Check out the park map or app and times characters appear and plan time to get a picture with your favorite.
Hold up the park map next to your favorite colorful building. It's a creative way to show where you are with a little bit different take on experiencing Disneyland.
I don't think there's a bad place in the Happiest Place on Earth to take a picture, but these are definitely some of the best picture ideas at Disneyland and Disney California Adventure. Therefore they make the most of your trip and be Instagram-ready to share your Disneyland vacation!


*Affiliate links used 
Booking Disneyland Vacations
One more thing, as much as we love Disneyland and taking new and fun pictures every time we go, we really love getting a good deal on Disney tickets and hotels so we can go more often! We've booked all our trips the past two years with Getaway Today. They are one of the only discount Disneyland and Disneyworld ticket providers out there.
They make vacation packages so easy, and so much more affordable than anywhere else we've found! We really love putting the $125 down and locking in the current prices and booking our trip on layaway. It doesn't cost any more to do. It just gets our foot in the door while we come up with the rest of the trip.
Seriously, if you're looking into an upcoming Disneyland trip, you should look into a Getaway Today package and use code: FridayLove for an extra $10 off your package!
Like this Disneyland Pictures post? You may love these Disney posts too:
Get 365 Date Ideas!
We want to help you have the best date nights ever! Grab this FREE printable with 365 date ideas, a date for every day of the year so you never run out of ideas!