Family Pass: 10 Reasons to Get a Family Membership/Season Pass
One of the best parenting hacks is the perks of investing in a family pass. Getting a family membership/season pass/summer pass is worth every penny! Here are 10 reasons why!
Saves money.

There's always sticker shock when you see the up-front costs of a family membership pass. But if you do the math, most pay for themselves in 2-4 visits! If you plan to go at least that many times, it's completely worth it to get a summer pass!

Provides default fun.

If you need somewhere to go, a pass always has your back! We snag at least two summer passes to enjoy all summer, and my kids know

Gets you out of the house.

I once had a friend share these words of wisdom, "My kids can be home and make a mess of the house, or we can go somewhere and my house stays clean." I giggled, and soon learned how true this is!
It's good for everyone to have a balance! Sometimes people opt to stay in because going out means spending money. But if you have a family pass, it's money already spent!
I've found quiet time, chore time, and sleep all seem to happen easily when my kids and I get the chance to have a few out-of-the-house adventures.

Social Opportunities.

I love watching my kids meet new friends! But I also love teaming up with friends to get family passes to a place we all love visiting. Our kids get social time with friends. Moms also get social time with friends. It's fun to have a pass for your family, it's even more fun to have a pass that allows you more fun time with friends you love!

Takes the pressure off outings. 

When you're able to enjoy multiple visits, it's amazing how much stress is reduced! The need to see and do everything kind of evaporates. One of our family memberships is to our local aquarium. Individual tickets are a steep price. Consequently, I watch many families stretch out a visit as long as possible.
As season pass holders, we know we'll be back next week and it's not a big deal if we only enjoy a few parts of our visit.
Outings can feel a lot more relaxed, and you just may learn more by being able to take your time!

Fills free time without screen time 

Free time can be a rare commodity for busy families! But every now and then, there's an open day, an open week, or even an open afternoon perfect for a family outing.
On slow summer days, a summer pass facilitates a fun outing! Instead of turning to screen time, it's very easy to turn to a family membership pass.


Burn off energy

If you have kids, you know the pain of summer vacation with energetic kids who need a place to burn off energy. I intentionally choose locations I know my kids can be active, and places that will wear them out.

A place to send the kids

Every parent knows the feeling of needing a break from their kids. Particularly during summer break with kids home all day, a place to break up the routine is so needed!
I also love owning a pass for times we need the kids out of the house. I work from home, my husband does it a few days a month. We love being a membership family to have a fun place to get kids out of the house when either one of us has a conference call!
Also, It's easy to send another parent, a nanny, or a grandparent to use the pass. Most of them allow a caregiver add-on for a really affordable price!


Member Perks and Discounts 

Every time we book a Disneyland trip, I instantly notice the discount on food Magic Key (annual pass) holders get that I am missing out on. Guess what, most museums and places with summer passes offer tons of discounts! You'll find cafeterias often offer at least 10% off meals to museum membership holders. Gift shops do as well!
Our local children's museum offers exhibit preview nights to museum members. Also, several give perks of extra passes to bring friends or family. Most offer a discount for friends or family who visit with you.
There are a lot of perks that add up financially when you pay the family membership fees!

Discounts to Other Museums

Reciprocal museum admission or discounts are a very real thing! If you own a local zoo membership for families, chances are you can visit zoos in other states or neighboring countries for free or at a heavily discounted rate. Many museums in the same city will offer discount days or special free days for museum pass holders who hold a pass to a sister museum in the same city.
Do a little research, and you'll be amazed how many discounts are opportunities there are outside of just one museum!
Places that Offer a Family Pass/Summer Passes/Memberships Worth Looking Into!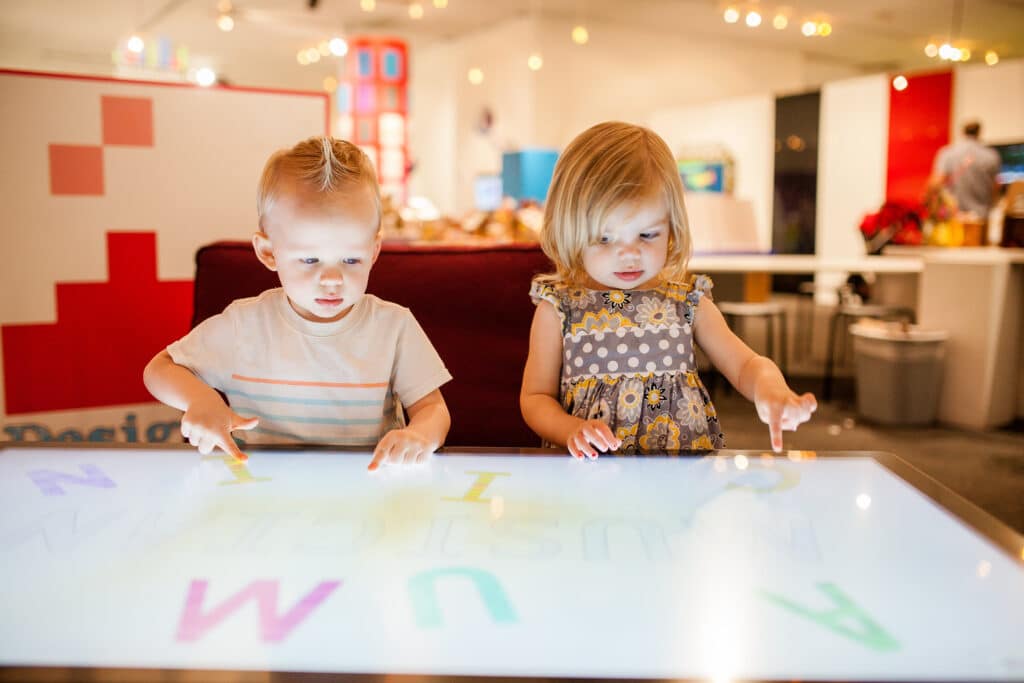 If you want a variety of places to visit, the Get Out Pass is a great option! They're a company on the rise expanding to new cities like rapid-fire, so you'll find these in most major metropolitan areas now! And we can get you 30% with Get Out Pass Promo Code: FridayWereInLove
A Pogo Pass is another great resource for visiting multiple venues at least one time! It's a family pass people have sworn by for years! You'll find fun centers, museums, sporting events, and so much more! Our Pogo Pass promo code gets you 50% off and is automatically applied at checkout!

Zoo Membership

A zoo membership pass is a great way to get outside and learn to love and appreciation animals. My kids love a great zoo family date! They're particularly great for families with younger kids!

Science Museum/Science Center Membership.



These are educational, and also have some of the best special exhibits that rotate regularly!

Children's Museum



This is a place designed for curiosity and fun! We've been to several throughout the U.S. and never had a bad experience! They are the kind of place you can visit over and over again and kids never seem to get bored.

Summer Pool Pass



Check out your local city website for great deals on summer pool passes. Most private pools and water parks offer a summer pass for families as well!
li>

Trampoline Park



This may be the ultimate burn-off energy and get the wiggles out.

Play Center



What is it about toys that aren't in your home that are the most magical thing to children? I'm not entirely sure, but I know heading to a play center full of toys is a great place to get a pass and let kids do what they do best!
If you have a busybody child (or two) find one with indoor play playgrounds. They can be a total lifesaver!


Fun Center Family Pass



Fun centers are typically full of games, climbing structures, and often trampolines. They are just what they sound, like a place designed for hours of fun! We love visiting Jake's Unlimited!

Indoor Climbing Centers



A great rock gym can be the best place to work out and keep kids entertained and active!

Summer Movie Pass



I love taking my kids to a cheap movie on a weekday. Summer movies are typically only a few dollars (or less) per person. Also, most theaters offer a discounted snack pack for kids. It's a fun out-of-the-house activity that doesn't cost much to do! Check with your local movie theaters for summer pass info.

Aquarium Membership



We've had an aquarium membership pass for over three years, and still love it! It's fun for older and younger children. There's something so peaceful and enthralling


If you have a dinosaur lover, this a must!

Art Museum Family Pass



Art museums are a great place to learn and explore. Many offer art programs and classes for kids too!

Air and Space Museum



For all future astronauts and aerospace engineers, this is a must!

Historical Museums



I love that these are often more affordable, and complete local gems.
Topgolf Summer Pass

You typically have to buy these in person at your local Topgolf. But particularly if you have older kids, unlimited summer play is a great idea!
Botanical Gardens

You'll find storytime, tours, and special exhibits to learn about and appreciate the botanical beauty in your area.


The Crayola Experience

If you're lucky enough to have a Crayola Experience in your area, it's a great place to frequent with a summer pass. There are a lot of creative art projects to do. And kids can color and explore creativity in a really fun and engaging way.

Train Park/Train Museum

This is a fantastic place to take little train lovers! Most have historical trains, model trains, and train rides to enjoy.
Like these Family Pass Ideas? Make sure to check out these posts too:
150 Summer Activities for Kids with FREE Printable Download
Weekend Children Activities: 105 Fun Family Activities to Do on the Weekend
Summer Schedule + Summer Routine Planner and Organizer
Get 365 Date Ideas!
We want to help you have the best date nights ever! Grab this FREE printable with 365 date ideas, a date for every day of the year so you never run out of ideas!