Summer Activities for Kids at Home
Looking for engaging and fun summer activities for kids at home? Check out our list of 50 fun ideas that will keep your little ones entertained and stimulated all summer long.
From creative crafts to educational games, these activities are designed to foster their imagination, learning, and development. Dive in to find fun activities and make this summer an unforgettable one!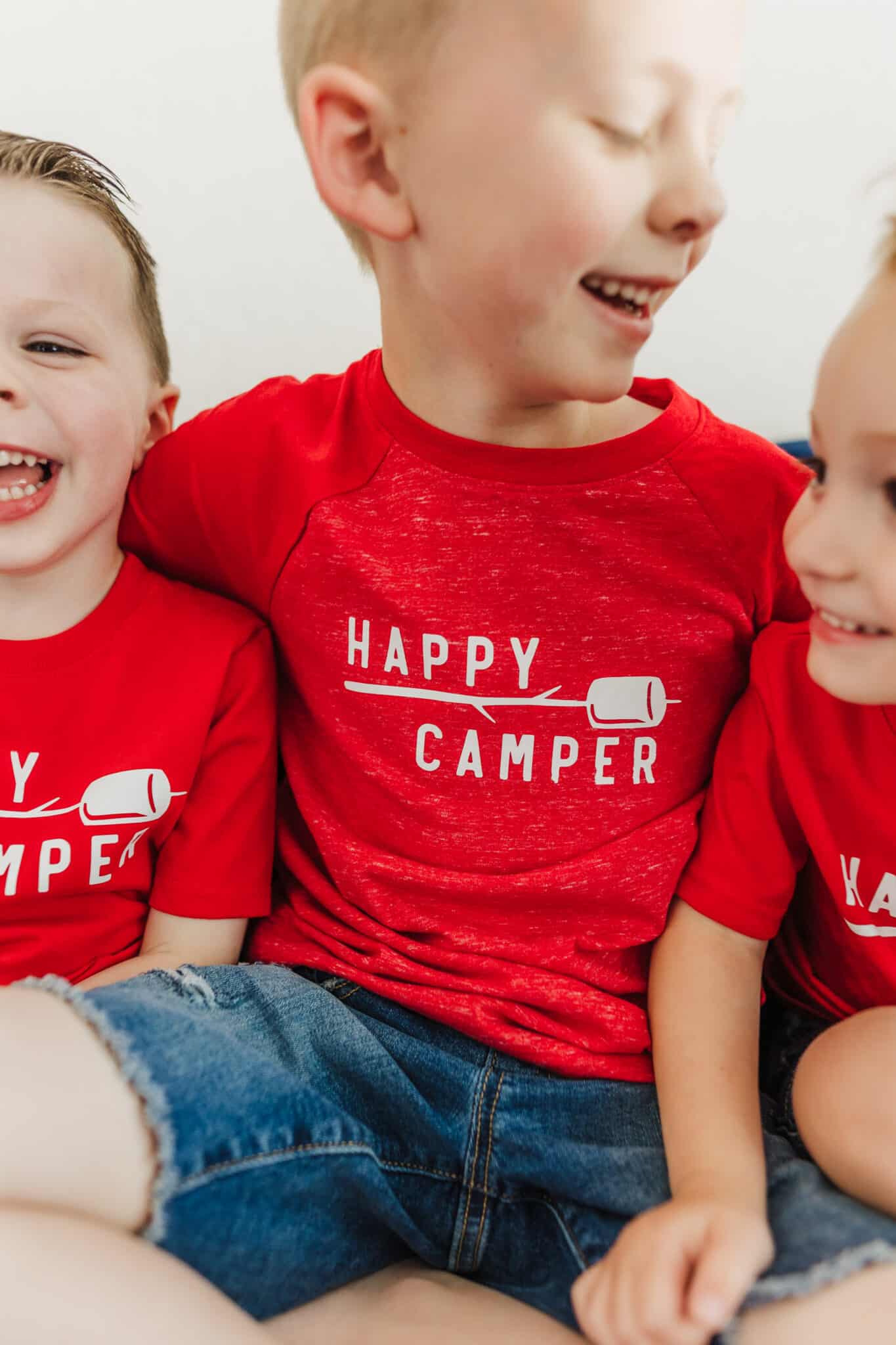 Summer is here! Our Camp Mom summer camp at home is in full swing, and we're ready to greet summer break with some of our favorite summer activities! It's the perfect time to keep your kids entertained and engaged in activities that promote their learning, creativity, and enjoyment.

Inevitably, you're going to need to do some laundry, get some work done, and spend some days at home. But don't worry, there are numerous exciting summer activities you can do with your kids right at home. We have you covered with a list of fun summer activities you can enjoy on the days you stay home. They're sorted by category so you can find the perfect summer ideas you can do from home for you!
50 Summer Activities for Kids
We have 50 amazing at-home summer activities that will provide endless hours of fun and learning for your children. From arts and crafts to science experiments and outdoor games, there's something for every interest and age group. So let's dive in and get ready for some fantastic summer activities for kids!

1. Creative Crafts:
Encourage your child's artistic expression and creativity with these engaging craft ideas:
Painting Rocks:
Collect smooth rocks and provide your kids with non-toxic acrylic paints. Let them create beautiful designs and patterns on the rocks, which can be used as paperweights or garden decorations. Check out rock painting kits for an easy win!
Tie-Dye Fun:
Get some plain white t-shirts, socks, or pillowcases. Teach your kids different tie-dye techniques using fabric dyes or a tie-dye kit. They will love seeing the vibrant patterns they create. Plus, can you really claim you participated in any summer crafts if you don't walk out with tie-dye shirts, or a tie dye pillowcase?
Origami Adventures:
Introduce your children to the art of origami. Check out these excellent origami kits for kids for some great resources! They all provide them with origami paper and guide them in creating various shapes, such as animals, flowers, and airplanes.
Make Sidewalk Chalk Murals:
Help your kids make their own street art in the driveway, front porch, or back porch using sidewalk chalk. Look up some fun murals and famous paintings and try to recreate them. Of course, kids can come up with their own creative ideas and have a good time making an original masterpiece!
Make Homemade Play Dough:
Let me tell you I work with the teenage youth at my church, and they still love play dough as a great fidget toy. And, it's so easy to make your own with our homemade play dough recipe. Grab our play dough mats free printable and get ready for a lot of easy sensory play.
DIY Collage:
Gather old magazines, newspapers, and colorful papers. Let your child cut out interesting pictures and glue them onto a large piece of paper or cardboard. They can create a themed collage, such as animals, nature, or their favorite characters.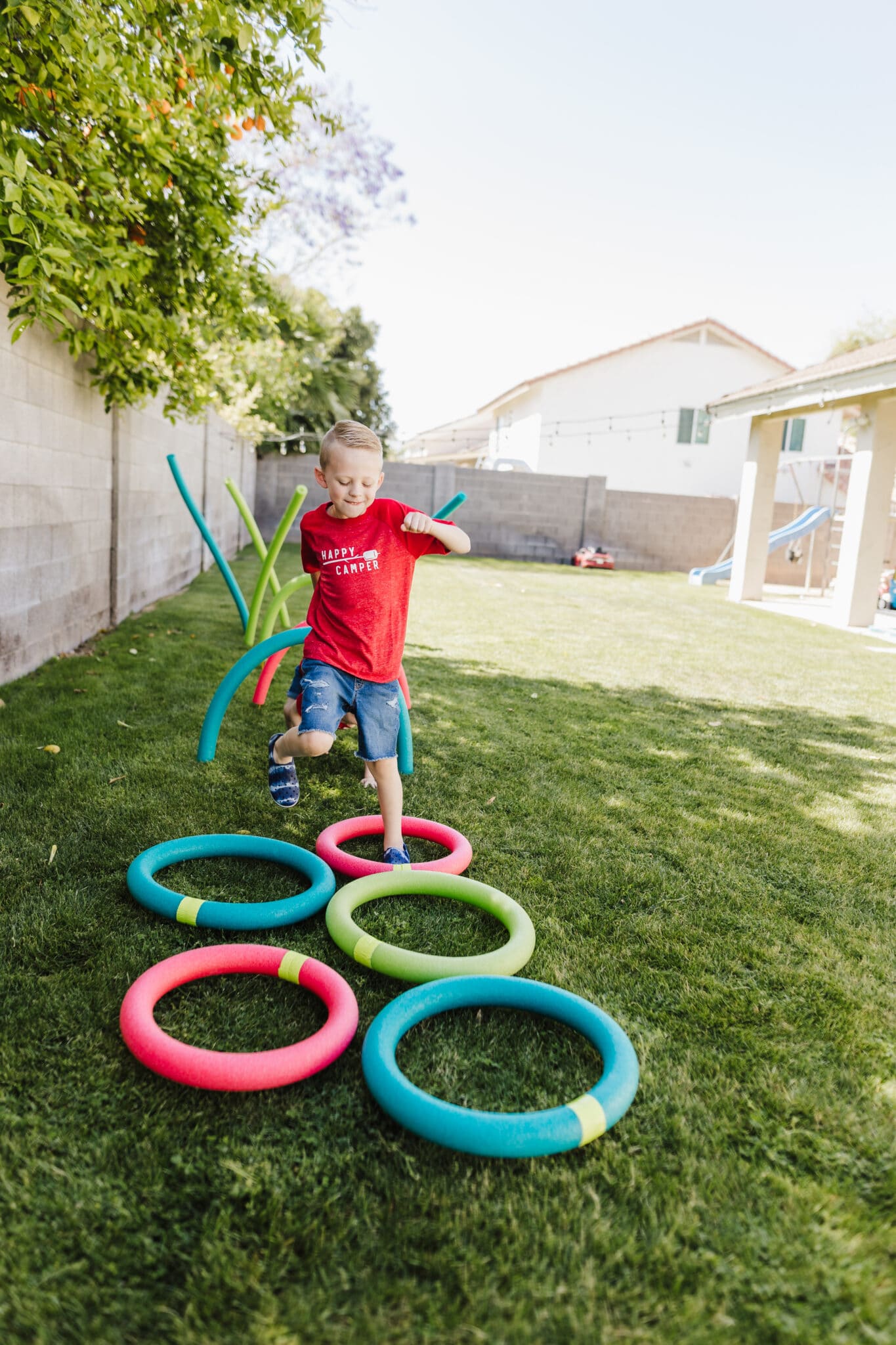 2. Outdoor Adventures:
Make the most of the sunny days with these exciting outdoor activities:
Backyard Camping:
Set up a tent in your backyard and create a camping experience right at home. Pack snacks, tell stories, and stargaze together. This activity will spark their imagination and create lasting memories.
Nature Scavenger Hunt:
Grab our FREE Nature Scavenger Hunt for your child to find in the backyard or nearby park. Include items like leaves, flowers, insects, or specific colors. Give them a small basket to collect their treasures as they explore the great outdoors.
Obstacle Course:
Set up an obstacle course in your backyard using hula hoops, cones, ropes, and anything else you have available. Check out our pool noodle obstacle course for a great way to create an obstacle course on the cheap. Time your kids as they complete the course and encourage friendly competition.
Water Balloon Games:
Cool off on hot days with water balloon games. Have a water balloon toss, create a water balloon piñata, or play water balloon volleyball. You can even just fill up water balloons and enjoy a classic water fight in your own backyard! It's a fun way to stay active and beat the heat on a hot summer day!
Bubble Bonanza:
Set up a bubble station with bubble wands, bubble solution, and different bubble blowers. Your kids will have a blast chasing and popping bubbles in the backyard.
Water Day:
Set up a water slide, get the water guns/a spray bottle for each kid, set out a sprinkler, or fill up the kiddie pool. Kids can have a lot of fun exploring the water and inviting friends over. It's about the most quintessential summer fun activity! Plus, you may be surprised how easy it is to create your own water park at home!
3. Science Experiments:
Combine learning and entertainment with these fascinating and easy science experiments:
Volcano Eruption:
Create a mini volcano using baking soda, vinegar, and red food coloring. Watch the eruption as the baking soda reacts with the vinegar. This experiment teaches kids about chemical reactions in a fun and interactive way.
Growing Crystals:
Let your children witness the magic of crystal formation. Dissolve Epsom salt or sugar in warm water, place the solution in a jar, and leave it undisturbed. After a few days, crystals will start to form, creating a beautiful display.
We've been proud Kiwi Crate subscribers for three years! They do such a great job with STEM kits for little kids, older kids, and honestly kids of all ages with their different crates! Check out our hack for getting a Kiwi Crate deal. You can easily subscribe for just the summer months, and it's an easy way to incorporate a lot of STEM on a hot day or those rainy days you're stuck inside at home.
Invisible Ink:
Teach your kids about secret messages and invisible ink. Squeeze lemon juice onto a piece of paper, write a message, and let it dry. When they're ready to reveal the message, they can hold the paper near a heat source (like a light bulb) to make the writing appear.
Solar-Powered Oven:
Build a solar-powered oven using a pizza box, aluminum foil, plastic wrap, and black construction paper. Let your child see the sun's energy at work as they make s'mores or melt chocolate.
Rainbow Milk Experiment:
Pour milk into a shallow dish and add drops of different food coloring. Dip a cotton swab into dish soap and touch it to the milk. Watch as the colors swirl and mix, creating a mesmerizing effect.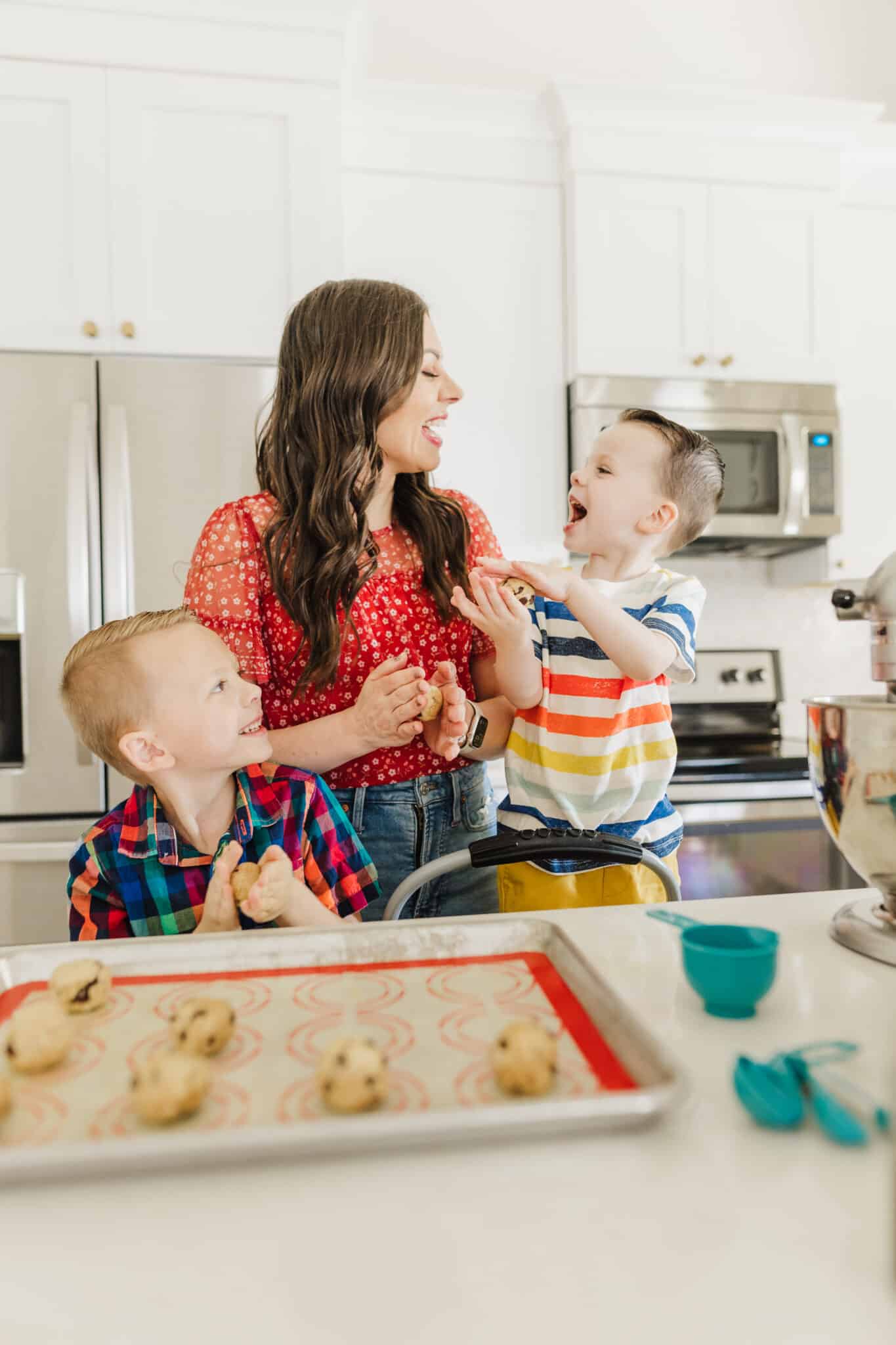 4. Kitchen Adventures:
Get your kids involved in the kitchen with these delicious and educational cooking activities:
Homemade Pizza:
Make pizza night more exciting by letting your children create their own personalized pizzas. Provide a variety of toppings and watch their culinary creativity flourish. Try our basically fool-proof homemade pizza dough recipe for an easy base. And then enjoy a great time at an activity the whole family loves!
Fruit Salad Fun:
Teach your kids about healthy eating while making a delicious fruit salad. Let them wash, peel, and cut fruits of their choice. This activity promotes fine motor skills and introduces them to different fruits.
Baking Cookies:
Whip up a batch of cookies with your kids. Let them measure the ingredients, mix the dough, and shape the cookies. Baking not only improves math skills but also allows for tasty treats afterward.
Smoothie Creations:
Blend up refreshing and nutritious smoothies with your kids. Let them experiment with different fruit combinations and even add a handful of spinach or kale for added health benefits.
Ice Cream Sundae Bar:
Set up an ice cream sundae bar with various ice cream flavors, toppings, and sauces. Your kids will enjoy creating their own tasty masterpieces.
Make Homemade Popsicles:
It only takes a popsicle mold and some easy ingredients like juice, yogurt, and fruit. Kids love these, and you can make really yummy, and really inexpensive popsicles at home.
Homemade Ice Cream:
It just takes a larger and smaller tin can, ice, and salt, and you're set to great your own ice cream! Plus, kids can have fun rolling the cans around for a fun time while they wait for the ice cream to freeze.
5. Learning Through Games:
Combine education and entertainment with these engaging educational games:
Enhance your child's STEM skills with this fun game that teaches the foundations of coding. We really limit screen time, but CodeSpark is a great summer tool to help kids have a lot of fun learning to code. Plus, you can almost always find a really great deal or free trial to make sure it's for you!
Math Dice:
Help your child improve their math skills with Math Dice. Roll the dice and challenge them to create equations using the numbers rolled. This game makes learning math fun and interactive.
Puzzle Time:
Work on puzzles together as a family. Choose puzzles with age-appropriate difficulty levels. Choose a jigsaw puzzle with more pieces for older kids, and fewer for younger ones. Best of all, let kids enjoy the sense of accomplishment you get as you complete them.
Memory Match:
Play a classic game of Memory Match by creating your own cards with pictures or words. This game enhances concentration and memory skills.
Geography Challenge:
Test your child's knowledge of geography with a fun geography challenge. Use a map or a globe to ask questions about countries, capitals, and landmarks.
GoNoodle Fun:
GoNoodle is one of those fun things I think every parent should know about! In fact, check out our GoNoodle for kids review with activity recommendations to get started. It's a great online resource that facilitates getting wiggles out through a dance party, game, exercises, and movement. Many schools use them throughout the school year for indoor recess days.
Family Game Night:
Use summer vacation with later nighttime activities for kids and have a family game night. It's so much fun to grab a few snacks or treats, get your stack of board games, and enjoy an activity the entire family can do together. Also, check out our list of the best board games for kids for plenty of great family games!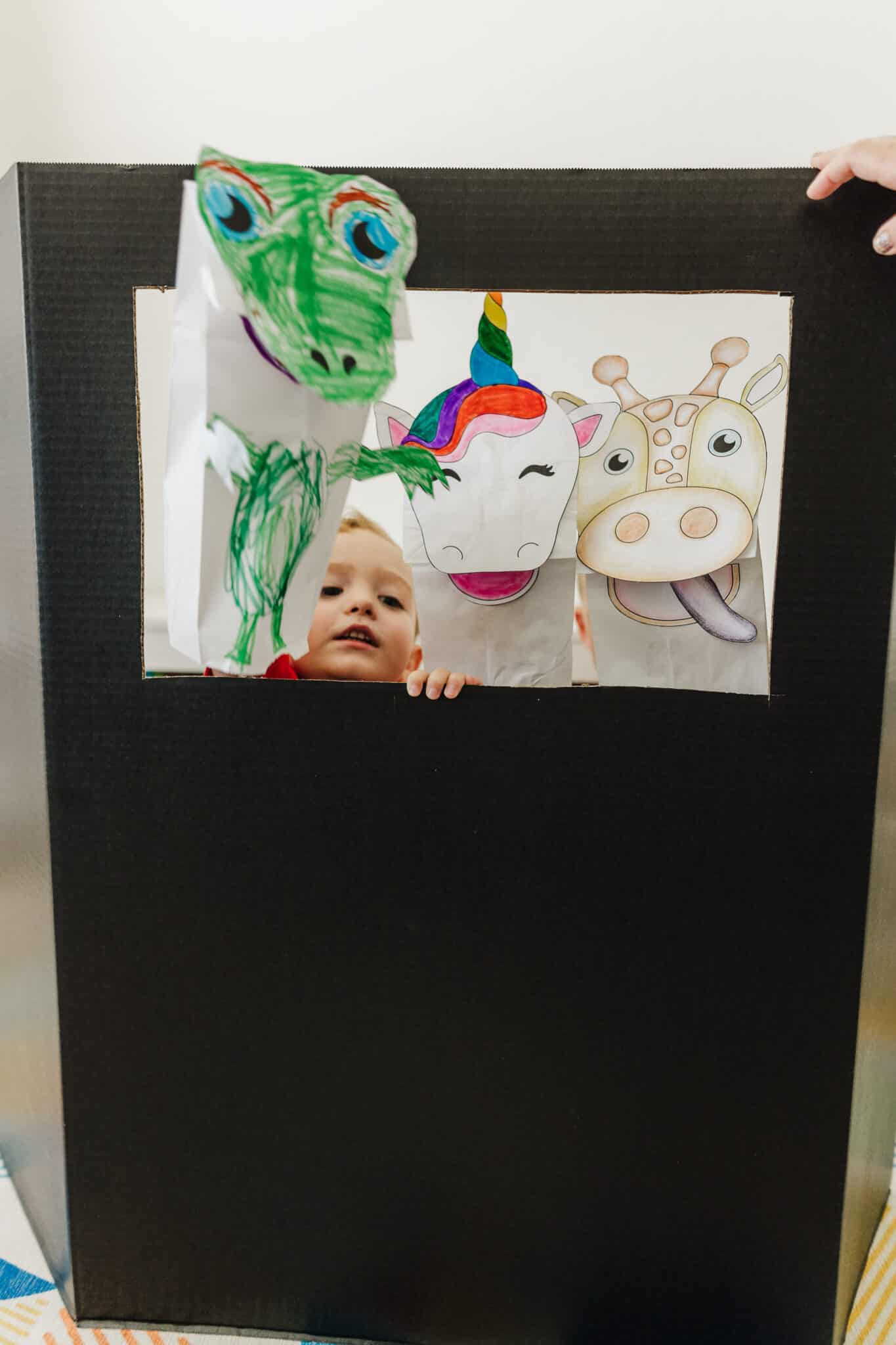 6. Indoor Adventures:​
Indoor Treasure Hunt:
Create a treasure hunt with clues hidden around the house. Provide a map and let your kids embark on an exciting quest to find hidden treasures. You can also use our scavenger hunt printable as a fun easy guide!
Indoor Picnic:
Set up a picnic inside your living room. Spread out a blanket, prepare sandwiches, and enjoy a cozy indoor picnic. You can even create a pretend campfire using construction paper and tissue paper. Check what to bring to a picnic for tons of fun ideas!
Movie Marathon:
Choose a theme or series of movies and have a movie marathon day. Pop popcorn, make snacks, and snuggle up together for a day filled with cinematic adventures. It works great on a long afternoon, as a movie night the entire family can enjoy together.
Nerf Target Practice:
After attending a Nerf-themed birthday party, my son begged to recreate all the fun ideas at home. My STEM mom hat entered the chatroom and turned Nerf target practice into a STEM game that became one of the best summer activities we did last year. Grab our free printable targets, and some old boxes, and get ready to beat summer boredom while kids work on math skills!
DIY Puppet Show:
Help your kids create their own puppets using socks, paper bags, or old gloves. In fact, we have a free paper bag puppet tutorial with free printables to make it easy on you! You can even try our cheap DIY puppet show theater for the best time with this activity! But a simple puppet and some imagination will do just fine.
Encourage them to write a simple story and put on a puppet show for the family.
Indoor Bowling:
Set up a bowling alley in your hallway using empty water bottles and a soft ball. Your kids will have a blast knocking down the pins and keeping score.
Create a Time Capsule:
Grab a bunch of items that scream this year. They can be newspaper clippings (or printouts), trendy items, pop culture references, etc. Just grab a bunch of stuff that feels really in the moment now, and pull it together for a physical or digital time capsule box.
7. Gardening Fun:
Planting Seeds:
Teach your children about the beauty of nature and responsibility by planting seeds. Provide small pots or containers, potting soil, and seeds of flowers or herbs. Let them water and care for their plants as they grow.
DIY Fairy Garden:
Create a magical fairy garden together. Use a large container or a small patch in your backyard to arrange miniature furniture, plants, and decorations. Let your child's imagination run wild as they design their own enchanted world.
Herb Exploration:
Grow an herb garden and teach your kids about different herbs and their uses in cooking. They can help water the plants and harvest the herbs when they are ready.
Nature Printing:
Go on a nature walk with your kids and collect leaves, flowers, and twigs. Use washable paint and have them press the natural materials onto paper, creating unique prints.
Composting:
Teach your children about the importance of recycling and sustainability by starting a compost bin in your backyard. Involve them in collecting kitchen scraps and adding them to the compost pile.

8. Quiet Time Fun:
Because mom still needs to work, and we can't leave the house all the summer days, some solid quiet time activities kids love to do at home are always a good idea!
Sticker Books and Sticker Pads
This was the easiest thing to start my kids doing quiet time with! I'd buy a large sticker book treasury-type book, and let my kids go to town! We love Paint by Sticker Books for kids for quiet time fun!
Color by Number Printables:
We have a free summer color-by-number printable set that's perfect to help kids channel their inner coloring genius.
Mad Libs for Kids:
You can buy Mad Libs books, but also we have a free Star Wars Mad Libs printable and fun Mad Libs for Kids printables that are perfect free summer activities great for some quiet time!
Pull Out the Sensory Bins:
If you haven't done a sensory bin, get ready for one of those great ideas that younger kids can play with for hours! Try our dinosaur sensory bin, or check out our Halloween sensory bin and Christmas sensory bin for kids for some inspiration! And if all else fails, you can buy pre-made bins too!
Diamond Paint:
This is one of the best eye-hand coordination activities out there, and kids of all ages love it! Buy a diamond art painting kit and set kids up to cut the screen time with this fun activity that's perfect for quiet time!
Read-a-Thon Day
I've found my kids will read for hours after a trip to the local library. If you let kids choose their next read, they tend to get a lot more excited about summer reading! Grab our summer reading log and make a game out of it for even more encouragement. And check out our how to do a read-a-thon at home post for tons of ideas to make it even more fun!
FAQ:
How can I keep my kids busy at home in summer?
Engaging your child in various activities such as creative crafts, outdoor adventures, science experiments, kitchen adventures, and educational games can keep them entertained and stimulated throughout the summer.
Are these activities suitable for all age groups?
Yes, the activities mentioned in this article are suitable for a wide range of age groups. Parents can adapt the activities to match their child's age and developmental level.
Summer Activities for Kids
With these exciting summer activities for kids at home, you have an extensive list of options to keep your children entertained, stimulated, and learning all summer long. From creative crafts and outdoor adventures to science experiments, kitchen adventures, and educational games, there's something for every interest and age group.
Embrace the summer time with your days and be sure to create beautiful memories together. We hope these ideas help inspire you to make some fun plans, add them to your summer planner, and feel ready to make this summer an unforgettable one for your kids!
Like these fun At Home Summer Activities for Kids? Check out these fun lists too!
150+ Summer Activities for Kids with Free Activity List Download!
Weekend Children Activities: 105 Fun Family Activities to Do on the Weekend
Get 365 Date Ideas!
We want to help you have the best date nights ever! Grab this FREE printable with 365 date ideas, a date for every day of the year so you never run out of ideas!