Our Favorite Origami Kits for Kids
A roundup of our favorite origami kits for kids. Find the perfect simple origami for kids sets that will keep them entertained for hours!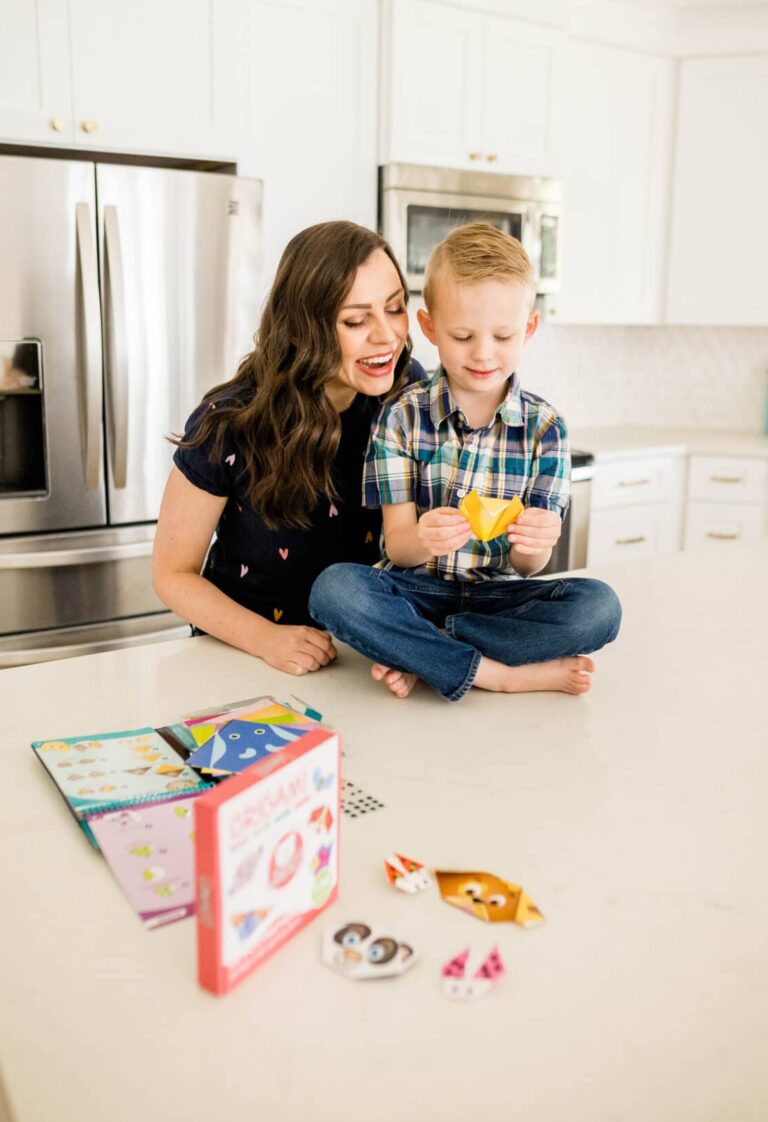 When we started our CAMP MOM series I knew we needed plenty of quiet time activities for kids to do at home. We love adventure days and pool days as much as the next family. However, there's always a need to spend days at home catching up on chores and basking in some downtime. That's why we do quiet time for kids every day. And we've found origami for kids to be a fantastic activity!
Origami for Kids
When I started looking at how to do origami with kids, I was a bit overwhelmed by how complex so many origami books are. There are some great video tutorials online. If those work for you, great! Personally, I didn't want any more screen time involved, particularly during our quiet time routine. Also, I'm a huge fan of activities I can walk through with my kids, or let them do independently. Kits provide a great option to do it together once, and then let kids enjoy independently.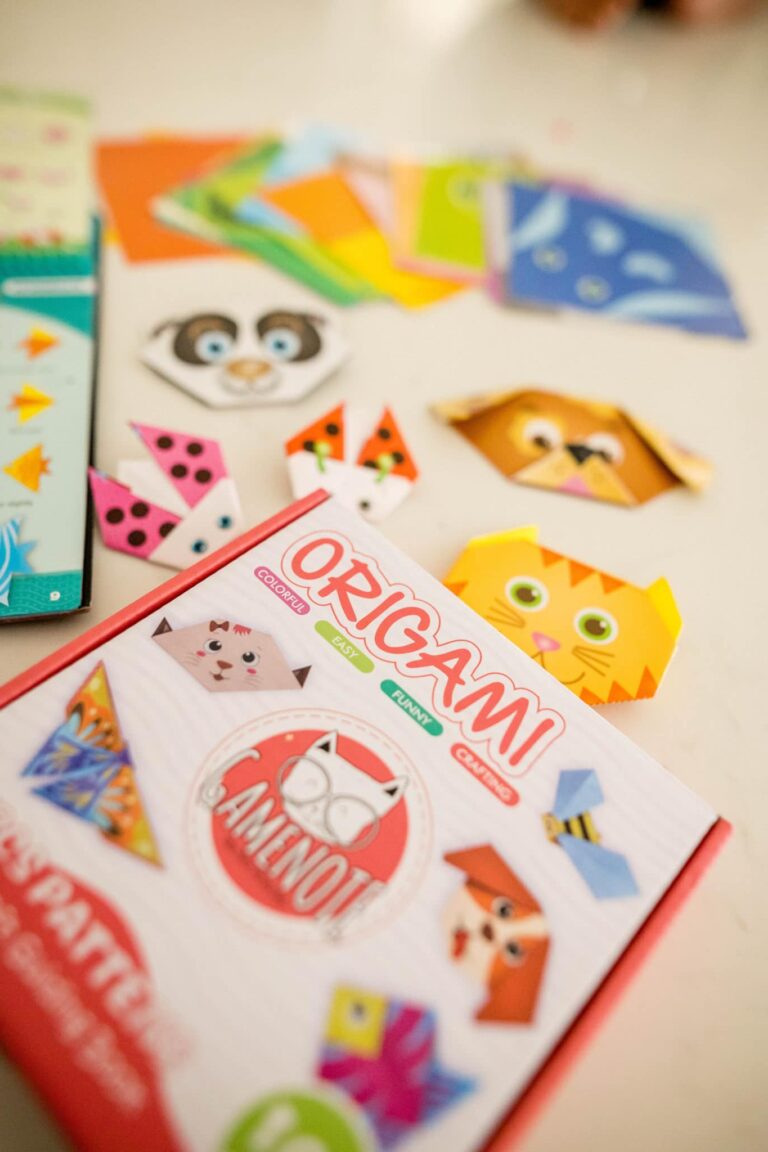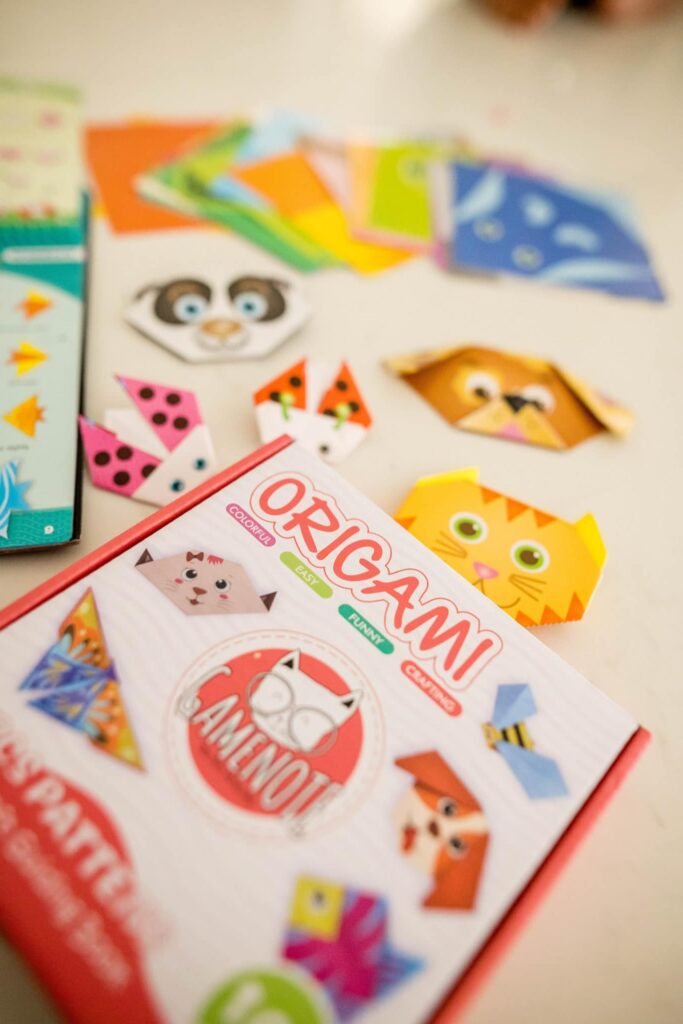 Origami books for kids work well! You can definitely look at your library to make this free if you're on a budget.
Origami Sets
The true winner moment was when we found a few easy origami kits for beginners. I was sold that it's the way to go!
First of all, the cute printed paper makes the projects so fun. Additionally, It's far less work when everything is included in a kit. Plus, they are almost always really inexpensive.
We're here to make your life easy and share several of our favorite origami sets!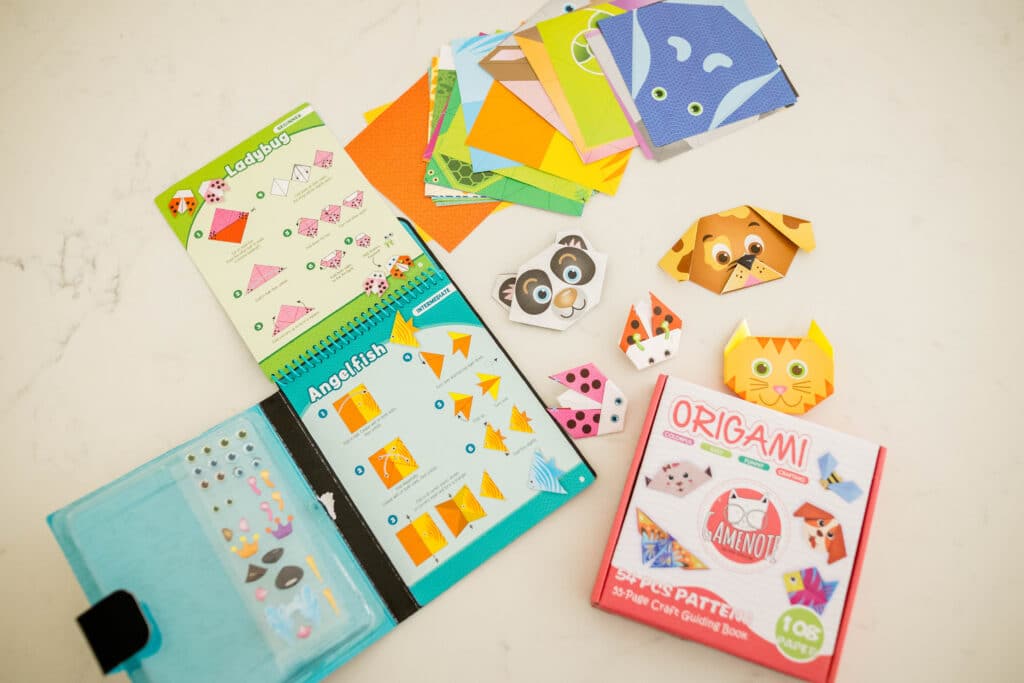 Our Favorite Origami Kits for Kids
Our Favorite Origami Kits for Kids
A roundup of fun origami kits for kids perfect for beginners. Check out great options for an easy-to-use origami set!

Photos: Chrissy Blake
Do you like this fun activity for kids? You may like these posts too:
150 Summer Activities with free printable download
Scratch Art: Easy No-Prep Kids Art Activity
Paint By Sticker Books: The Best Sticker Book Roundup
Get 365 Date Ideas!
We want to help you have the best date nights ever! Grab this FREE printable with 365 date ideas, a date for every day of the year so you never run out of ideas!