Here's an easy way to create some STEM activity sensory play. If you have a dino lover in your home, you gotta try this easy dinosaur sensory bin activity!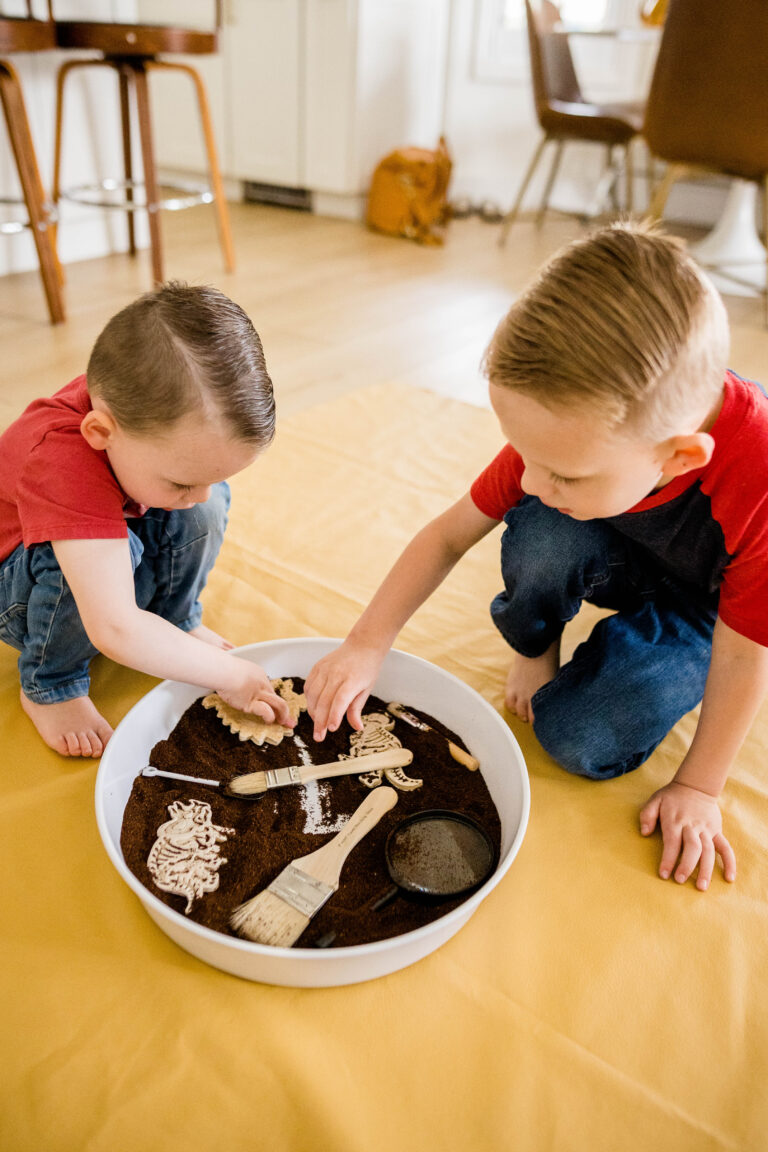 One of my dear friends happens to take about 1/3rd of the pictures you see here on Friday We're In Love. She also may be the queen of toddler/preschooler sensory play.
We both have busy toddler boys who happen to love dinosaurs and love sensory play. One day she informed me she would be gifting me the greatest dinosaur-themed sensory bin for my two kids to enjoy. And enjoy they did!
Chrissy showed up like Mary Poppins with dinosaur sensory bin and my kids went bananas for it!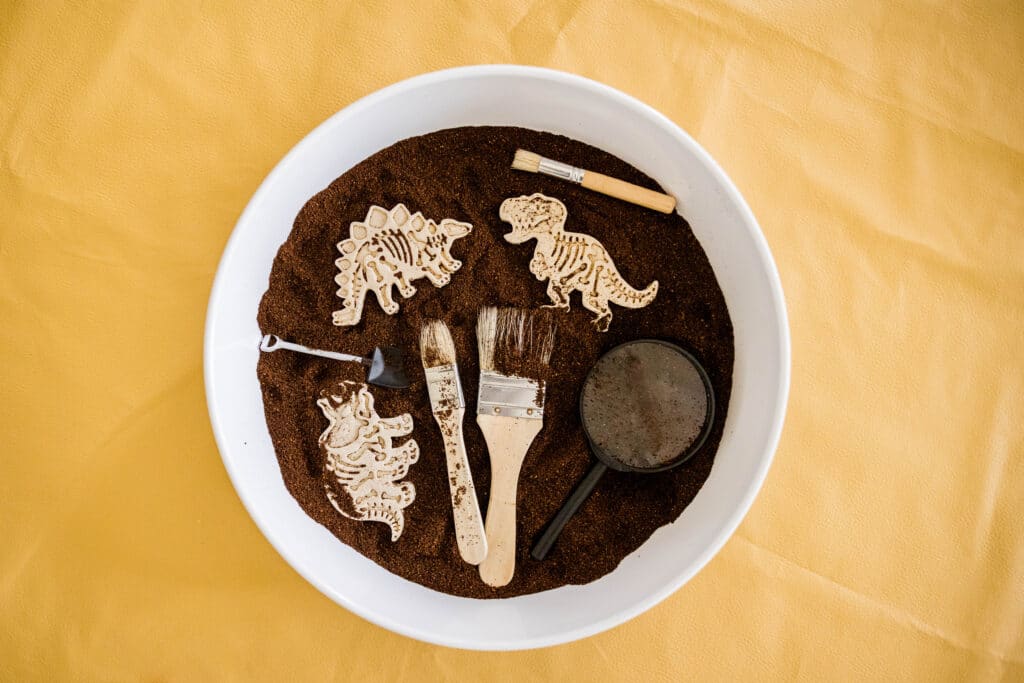 Dinosaur Excavation Kit
I love how this turned out, and she told me it's the easiest thing to create. Naturally, I asked her to give me all the details so we can recreate this dinosaur sensory tray. And of course, she offered to take pictures and give me all the info to share with other moms. She's a giver like that!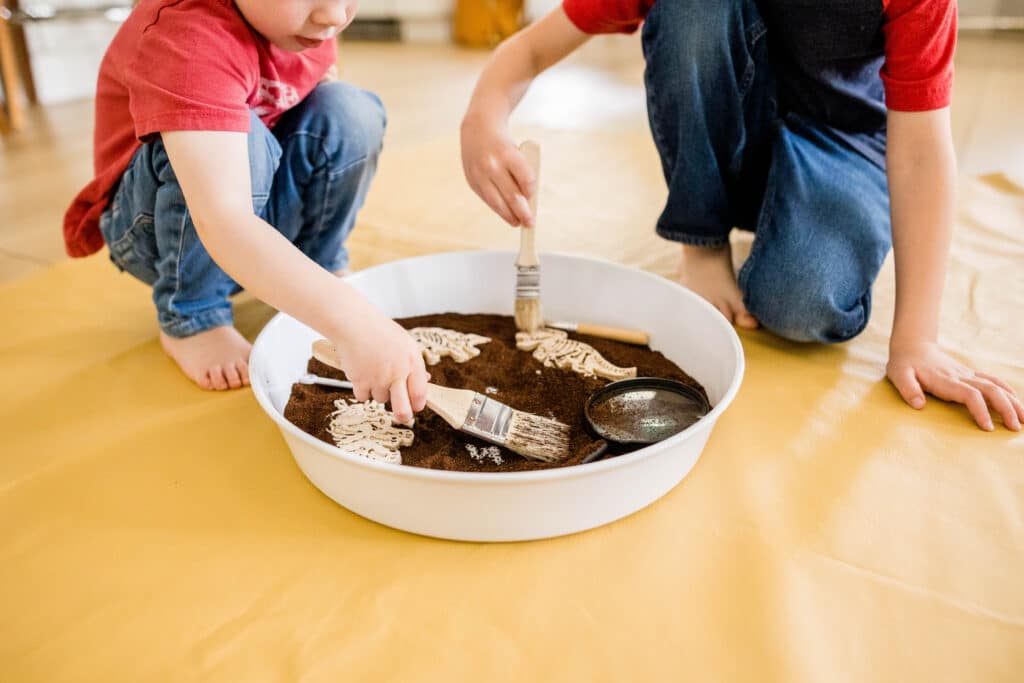 Supply List
Here's the complete supply list you'll need to create this dinosaur excavation sensory bin:
We used coffee grinds and it was the perfect texture to feel like dinosaur excavation. It's the right amount of needing some dusting without being too messy. And even though I don't drink it, I love the smell of coffee! If you have a toddler who likes to taste everything, go for crushed cocoa cereal. Just put it in a blender and blend. Or a zip sealed bag and rolling pin or cup do the trick just fine! You can even let your little one help with the crushing for a bonus activity.
How to Create Dinosaur Sensory Tray
Start by placing the salt dough dinosaurs in your bin/tray. Cover them with your filler. Add the tools, and let your junior paleontologists go nuts excavating dino bones!

Like this dinosaur activity for kids? You may like these ideas too:
Dinosaur Coloring Pages You Can Print From Home!
Natural History Museum Mesa Family Date
Dinosaur Valentines Day Cards: Easy Last-Minute, Free Printable Valentines
Get 365 Date Ideas!
We want to help you have the best date nights ever! Grab this FREE printable with 365 date ideas, a date for every day of the year so you never run out of ideas!