Baby Photo Album: Celebrating the Second Happiest Day of Your Life
Preserving one of the happiest days of our lives: the day we welcomed a new baby into the world with a baby photo album we'll love and cherish forever. Here's where to make a modern baby photo album, why you should, and our favorite way to create one!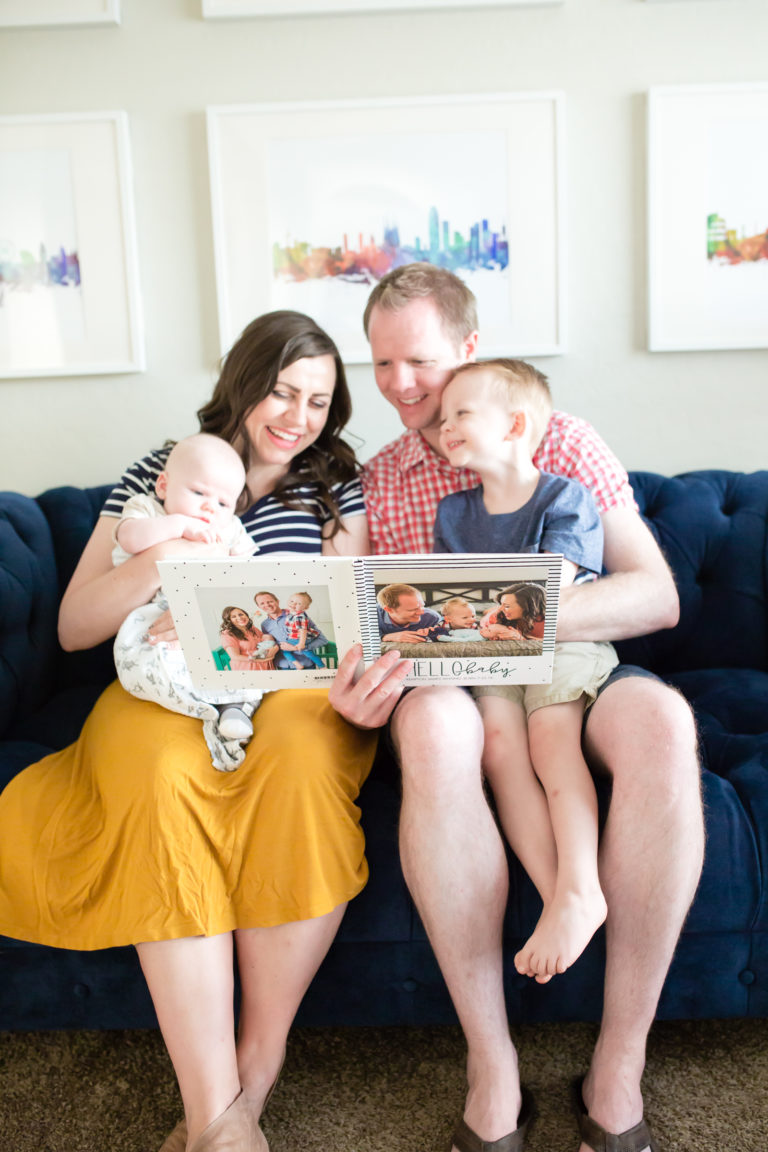 This post is sponsored by our friends at Mixbook. But our love for their products, thoughts,
and
opinions are our own!
The Second Happiest Day of Your Life
The day you get married is commonly referred to as the happiest day of your life. For many people, this is the day a professional photographer is hired and the start of a family is well documented. It's also a day most people want to preserve forever and spend the time and money to create a printed photo album. But friends, I'm here to tell you that I think the second happiest day of your life is equally important and so worth documenting and preserving!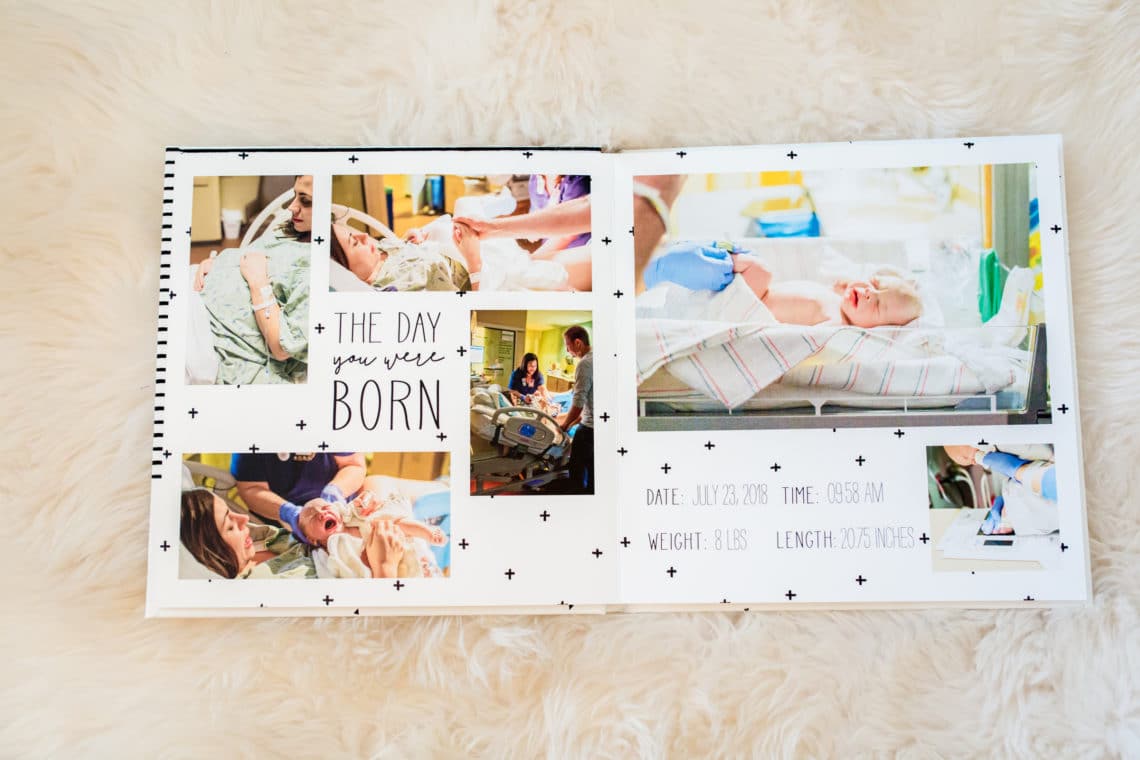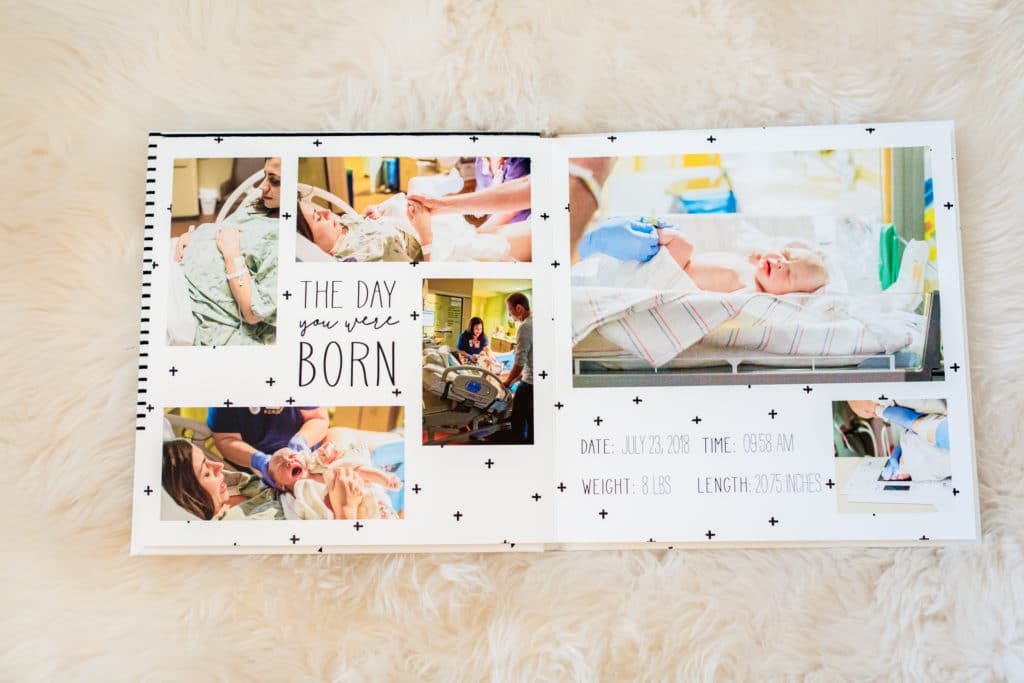 When I was pregnant with my first I had so many people tell me to get excited for labor and delivery. As a first time mom that sounded about the opposite of what I was feeling: GET EXCITED FOR LABOR- YIKES! My sister-in-law explained it best. She told me within an instance you meet your kid for the first time and it's like magic. She described it as a spiritual experience and a moment that you heart doubles in size and love. I'm here to say now that I'm a mom of two, she is incredibly right and incredibly wise.
Fresh 48 and Birth Photos
The day we welcomed our son into our family was the second happiest day of our lives. The day we welcomed our second child was the second-second happiest day of our lives. I knew I wanted to remember that overwhelming rush of love we experienced meeting our kids for the first time.
With this baby, I went ahead and hired a birth photographer. I know this isn't for everyone, but I wanted that moment of meeting and absolute love captured forever. We actually wanted this with our first baby, but he came in the middle of the night and we couldn't make it work. We could, however, get pictures within 48 hours. These sessions known as fresh 48 sessions taken in the hospital have become a huge trend. If you want to get the moment without having someone watch you give birth, a fresh 48 session is a great way to go! And they are equally amazing and capture the love.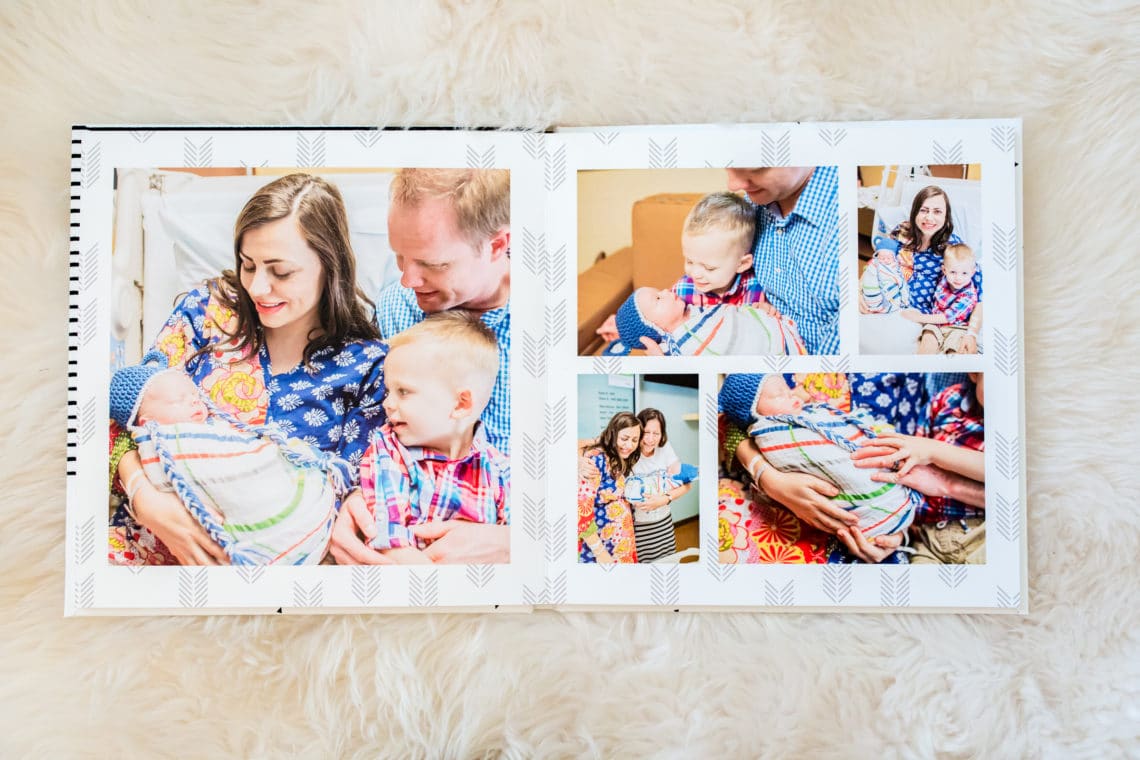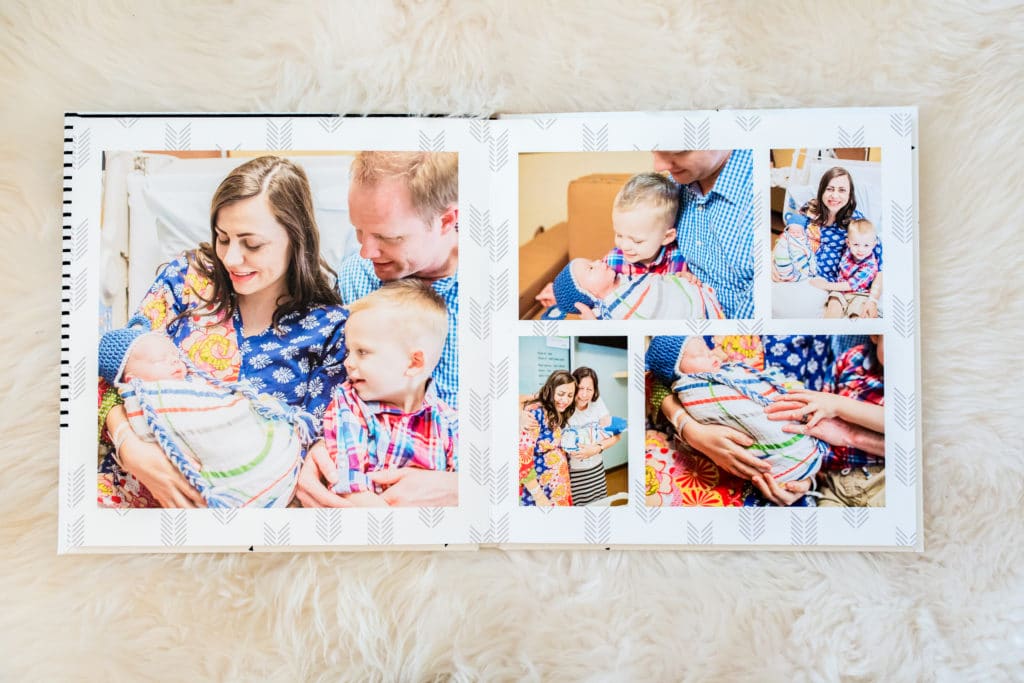 Additionally, the trend to hire a photographer and capture the newborn pictures in a studio or at home are also so sweet and capture that love.
Baby Photo Album
However you capture this beautiful experience of welcoming a new soul into the world, it's worth documenting and turning into a baby photo album you can experience again and again. And while you do this, I can't recommend getting a premium baby photo album printed in a baby photo book you can read like a story over and over again and know it will hold up the test of time.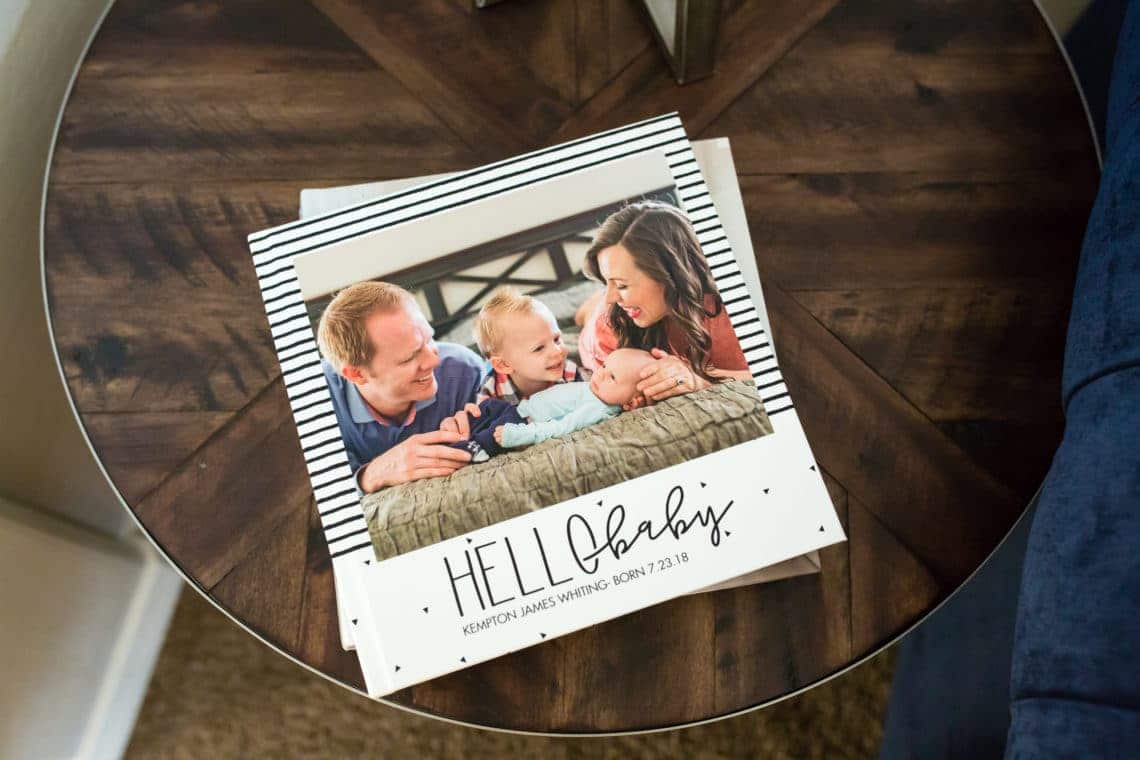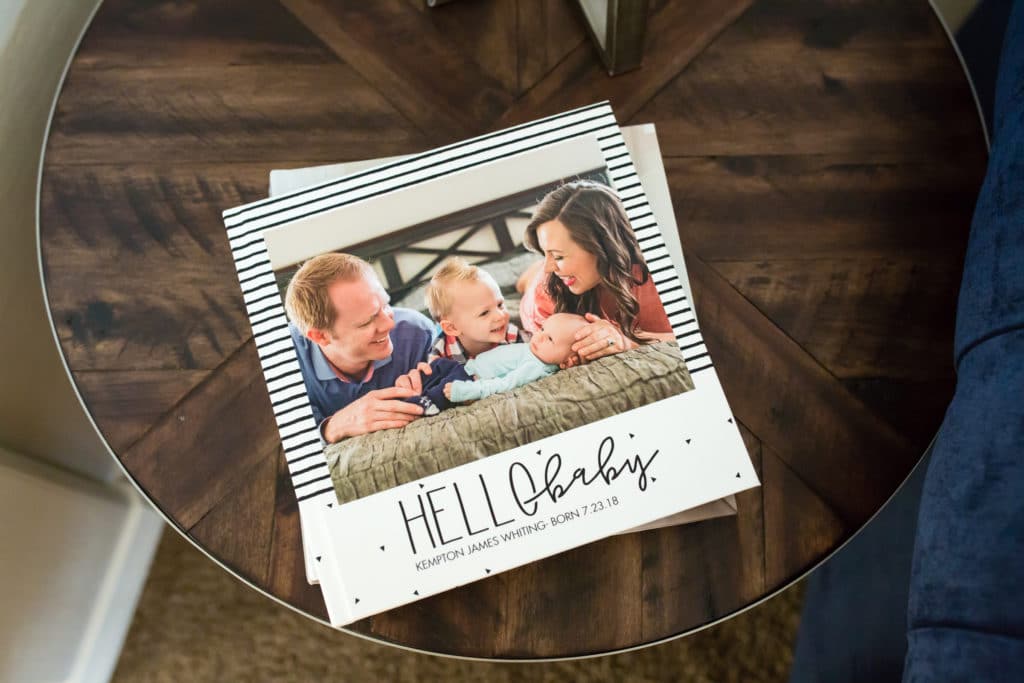 I discovered Mixbook a few years ago, and I've been forever in love. First of all, they offer the highest quality print for photo books! Their premium flat lay paper makes it feel almost like a baby album board book that you can read like a book. That's precisely what we do!
Where to Make a Modern Photo Album
I think what I love most of all about Mixbook is the website. If you've ever wondered how to make a baby book, they have you covered! There are templates and designs, but you can customize anything and everything. If you know you have five pictures you want on a page you just choose their dropdown menu for five pictures and tons of beautiful layouts appear. It's all drag-and-drop, and you can easily save a project and come back later to finalize.
This usability makes it so easy to make the perfect book in the perfect size for your project. And really, we get comments about both the Mixbook books we have as coffee table books often. Everyone that sees them falls in love and notes it's an amazing print that preserves your memories perfectly.
I also love that there are Mixbook discount codes regularly! They really want to make preserving these moments affordable, and if you're a first-time purchaser you can often get 40-50% off a book. When you stack up the quality, the durability, the perfect print coloring, and a coupon, it's a no-brainer!
Baby Boy Photo Album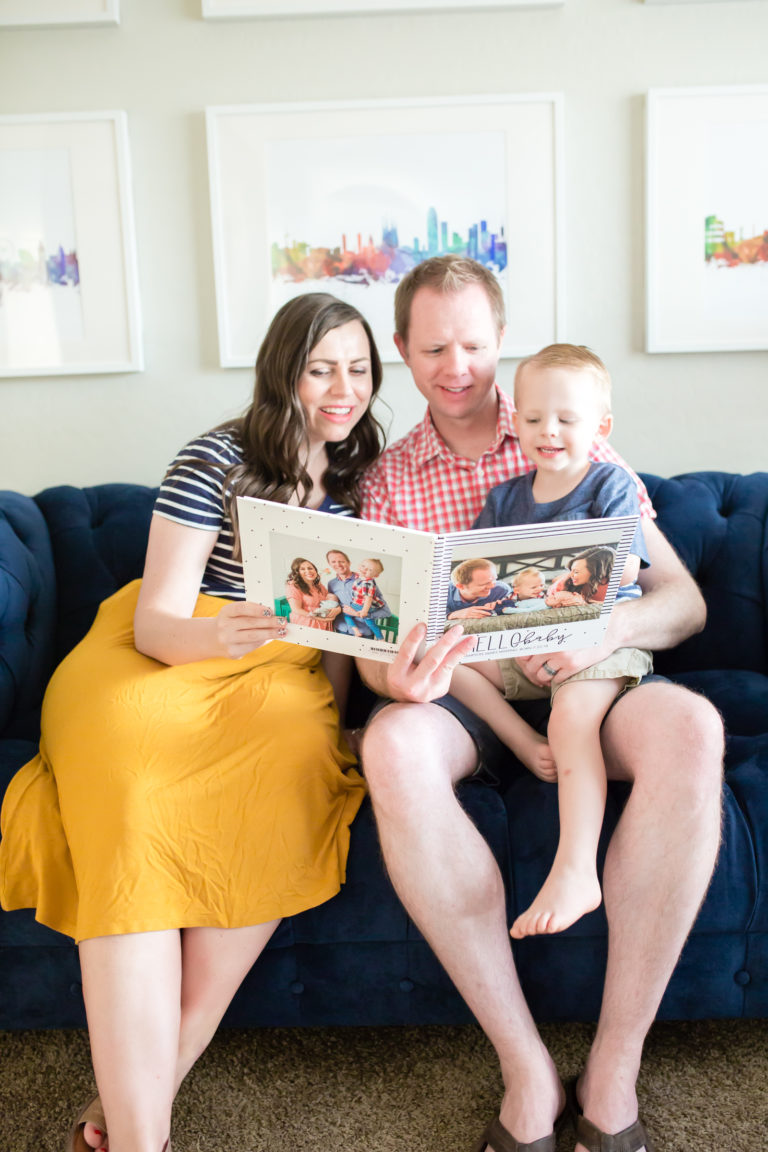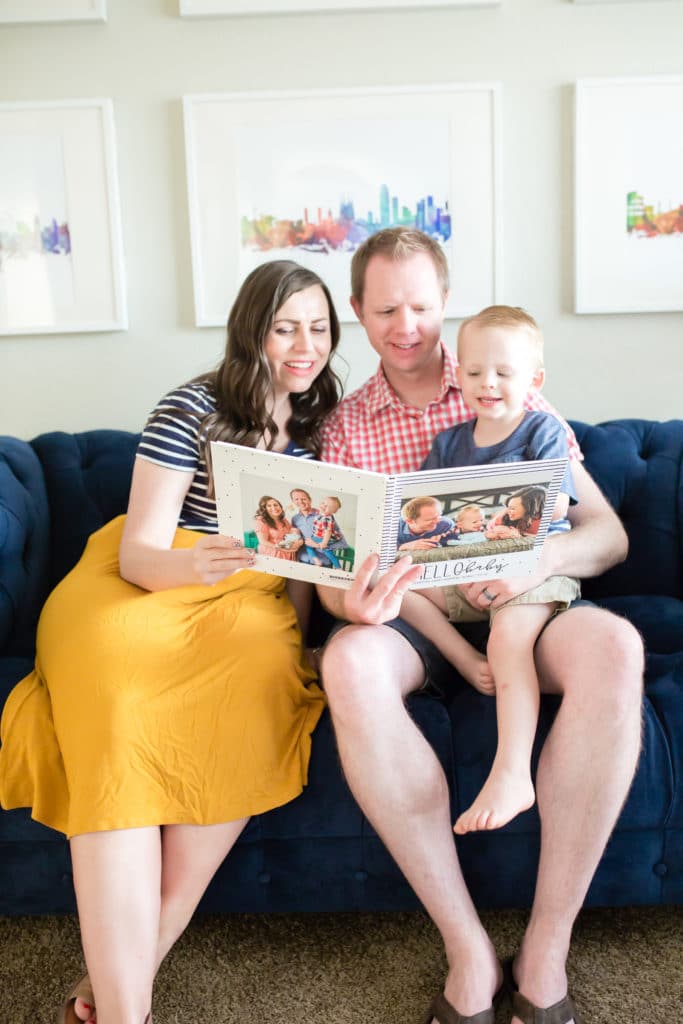 We ordered our baby boy photo album from Mixbook, and have loved looking through these pictures! The baby photo album works great as a coffee table book, in the baby's room, or with our set of books we read regularly. We all love browsing through the pages and remembering what a joy it was to welcome this little soul into the world!
I made sure to include at least one picture of the moment the big brother met the new baby. That's a priceless moment in my life and one that we love to look at together and remember as a family.
But really, it's pretty magical to see all the moments of the second happiest day of our lives preserved. From birth photos to the fresh 48 session, to the happy day we brought him home and took some in-home pictures. I know these babies don't stay babies long,. And, I'll forever be grateful we can cherish this happy season with a baby boy photo album we will love forever.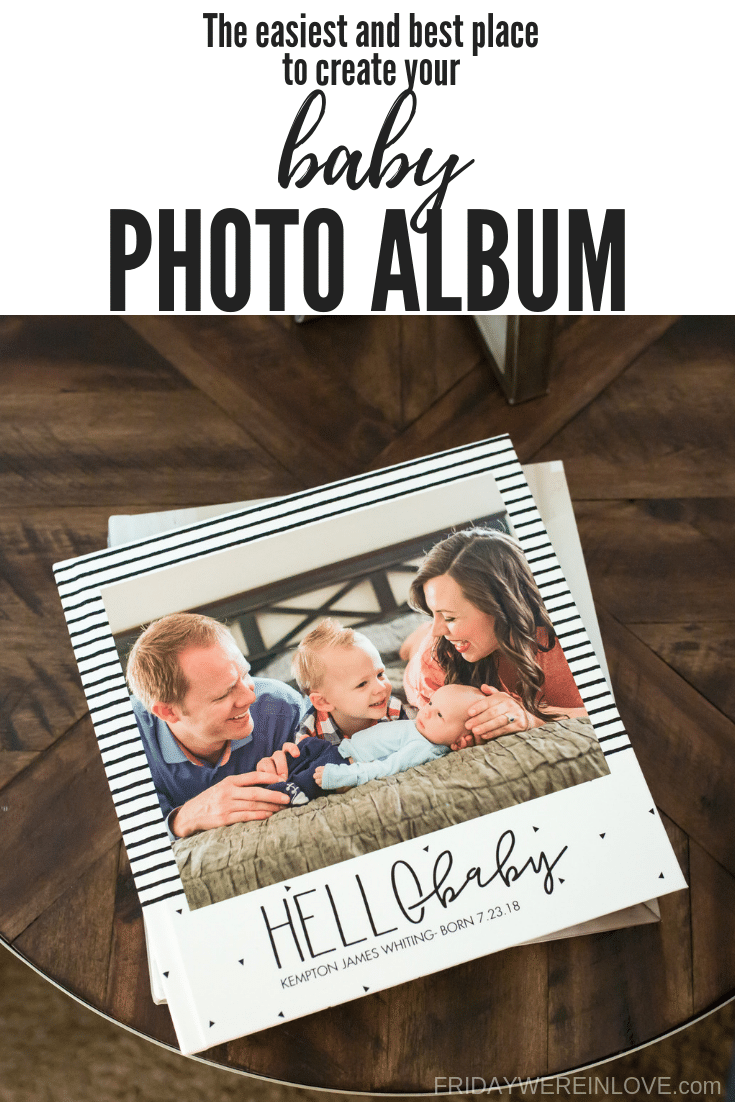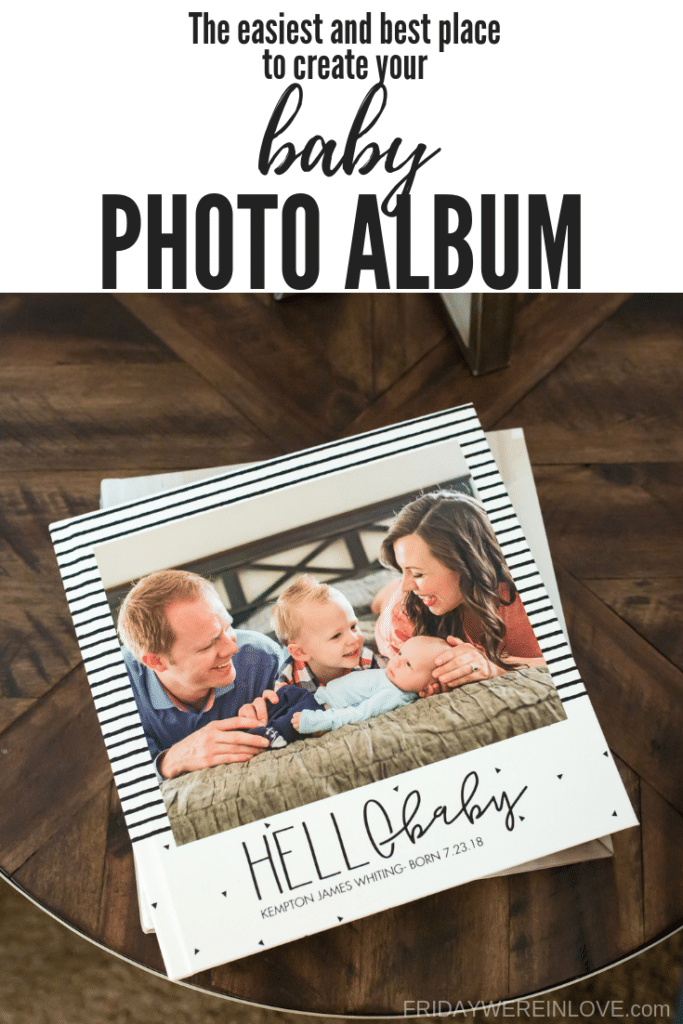 Get 365 Date Ideas!
We want to help you have the best date nights ever! Grab this FREE printable with 365 date ideas, a date for every day of the year so you never run out of ideas!