Long Range Baby Monitor Making Date Night In Even Easier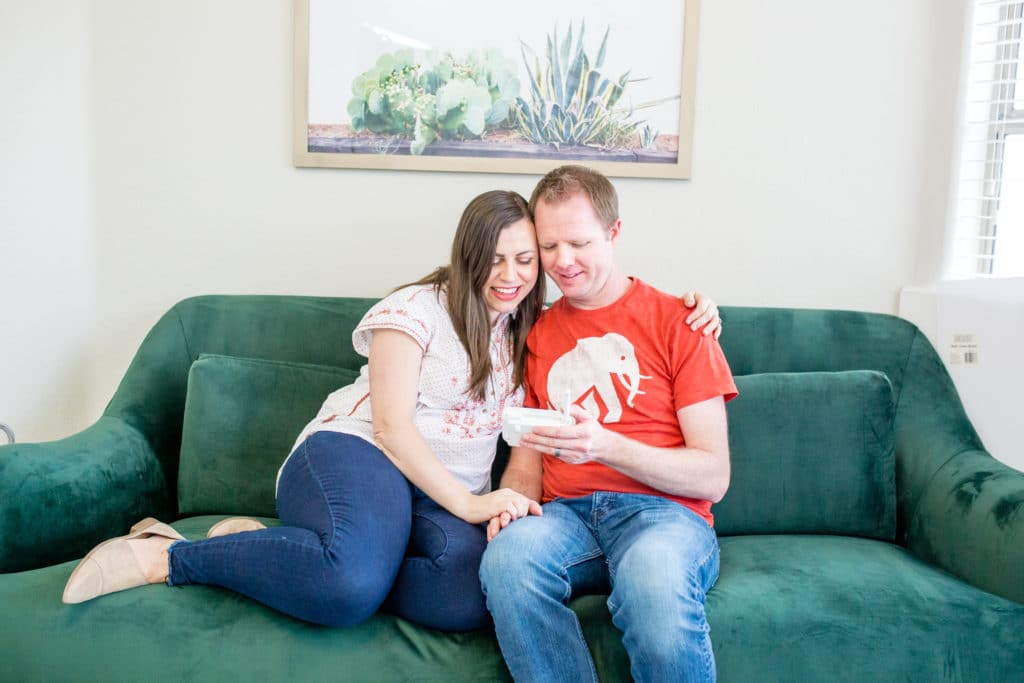 This is a sponsored conversation written by me on behalf of Panasonic. The opinions and text are all mine.
Clearly, we are huge fans of painting the town red and heading out for the next fun date night. But, having a baby often means a few more nights in and we're really loving the challenge to find fun and creative date nights we can do at home. Putting the kids to bed and then having quality adult time without paying a babysitter is always great for flexing our creative muscles.
The Right Baby Monitor
We've learned one really important thing with our date nights in, a quality baby monitor can make all the difference. Sometimes we're caught up in our activity and a little less sensitive to baby noises and needs than we are on quiet weeknights. It doesn't matter whether we're in the backyard or having a party for two in the kitchen, a long range baby monitor we can trust is key!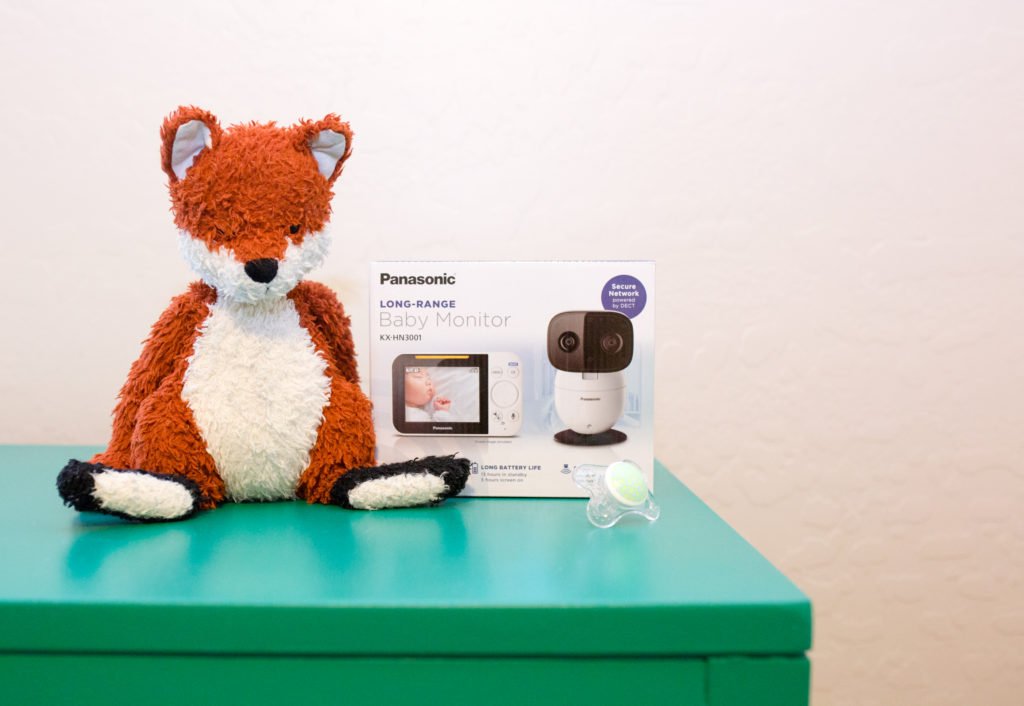 We just installed the Panasonic Long-Range Baby Monitor, which was really quick and easy to install with the camera mount! With its space-saving size and price point, we were already so happy with the monitor before trying all of the other features!
When looking for a baby monitor, here are a few features we recommend looking into before you purchase. Plus, we made a video to show the features in action.

Long Range Baby Monitor Features
Pan/Tilt/Zoom.


I love that we can zoom in on the baby to see if he's actually asleep, stirring, or has moved to a corner of his crib. When kids get older this feature is a life-saver when you transition to a toddler bed. You can see where they are and what they're up to!




Long Range Baby Monitor with Clear Picture and Sound.




I love that I can be anywhere in the house or even the backyard and have an amazing picture and clear sound alerts. Plus the night vision and zoom feature make it so I tell what he's up to when it's dark and can still see him clearly wherever the zoom is set.

Smart Sensor Alters – Monitor baby's room with temperature, motion, and sound-triggered alerts built into the video camera and parent-baby monitor viewer.

2-Way Baby / Parent Talk – Clear sound with noise reduction to suppress background interference while listening or soothing baby. Microphones and speakers are in the video camera and baby monitor so we can easily communicate. As kids get older and need to hear your voice or have a reminder to climb back in their toddler bed, you'll be so glad you have this baby monitor feature!




The Best Baby Monitor Features

Customized Sounds- we're talking a lot of options here! First, the alerts parents receive and what you want to be notified of. Also, the volume level for when you're doing louder activities or quietly sleeping and just need a little sound. You can even change it to just notify with lights if you're hosting a group movie night and only you need to know the baby is up. I really love that you can customize sounds for baby too! There are white noise and lullaby options built in. Soothing the baby is so easy and saves space giving this bonus feature many baby monitors don't have.



Long Battery Life: The Panasonic Long-Range Monitor has a built-in rechargeable battery for up to 13 hours of standby time and 5 hours of continuous baby monitor use in or outside the home. That's plenty of time for a date night before having to recharge the battery.
I'm pleased to report with only a few weeks of trial, we're loving this long-range baby monitor! It fits the bill with all the amazing features. The long range baby monitor perks make our nights in easy to enjoy. We can focus our own activities while knowing we'll be alerted if baby needs us.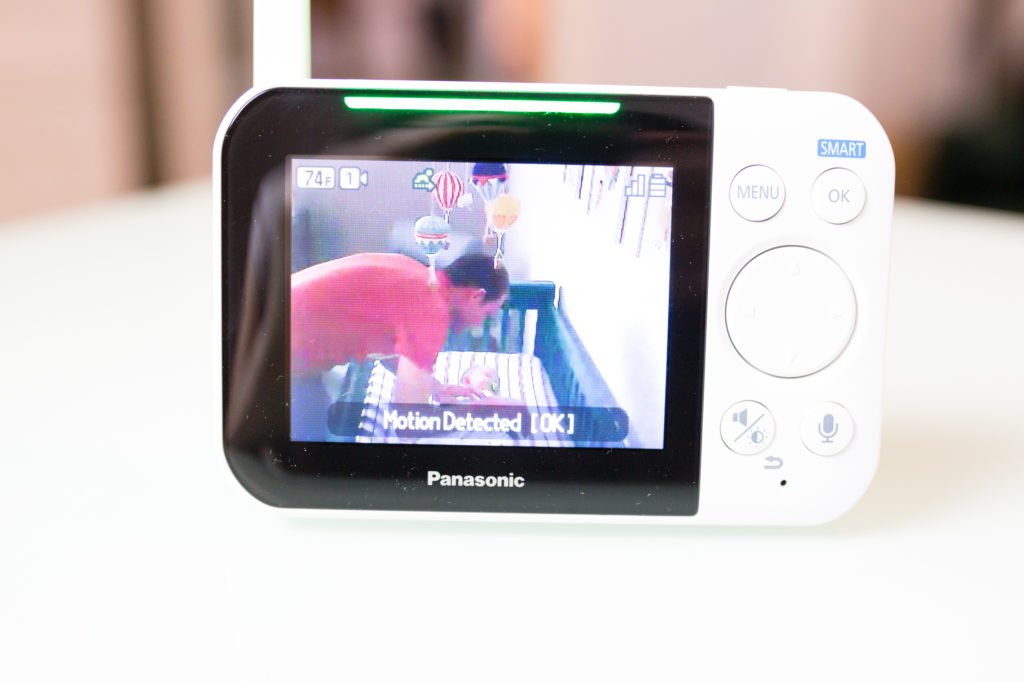 Plus, I can always smile even bigger while I creep in watching my husband be the world's cutest daddy with an amazing picture and sound to further prove it!
Get 365 Date Ideas!
We want to help you have the best date nights ever! Grab this FREE printable with 365 date ideas, a date for every day of the year so you never run out of ideas!