The Best Books for Three Year Olds
A roundup of the best books for three-year-olds with some of the best children's books that younger children will adore! Grab this book list of children's books perfect for older toddlers and early preschoolers!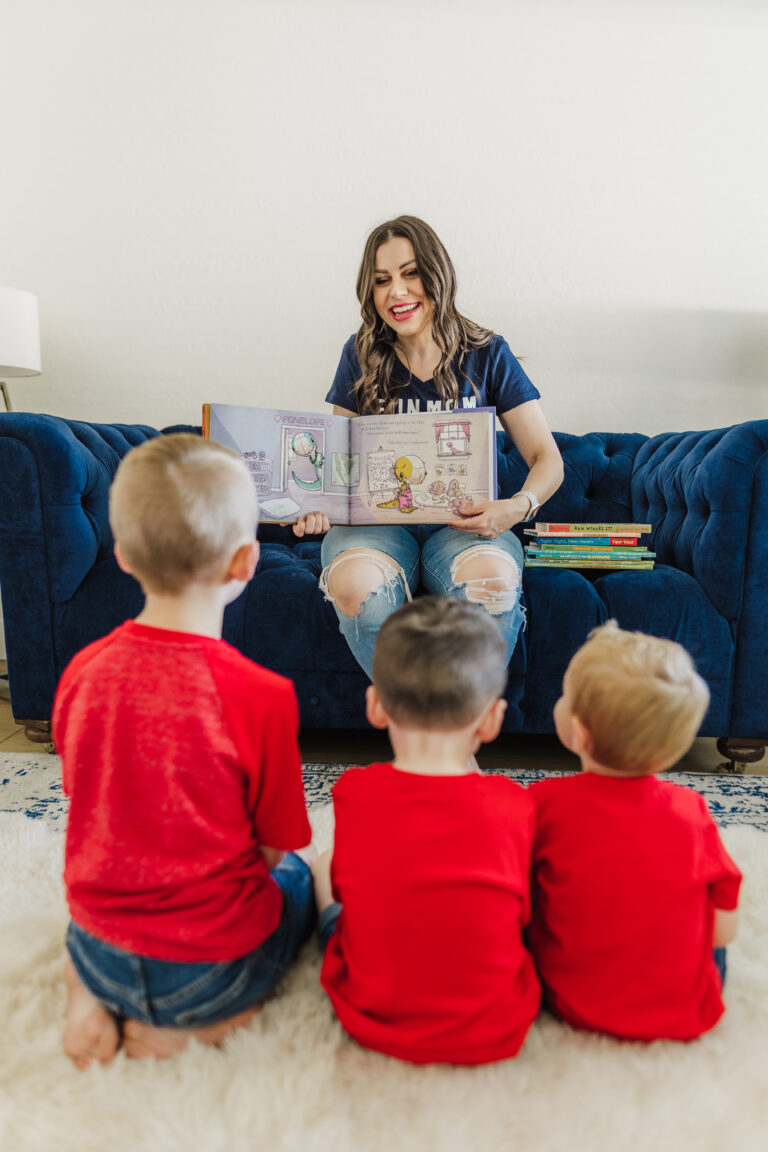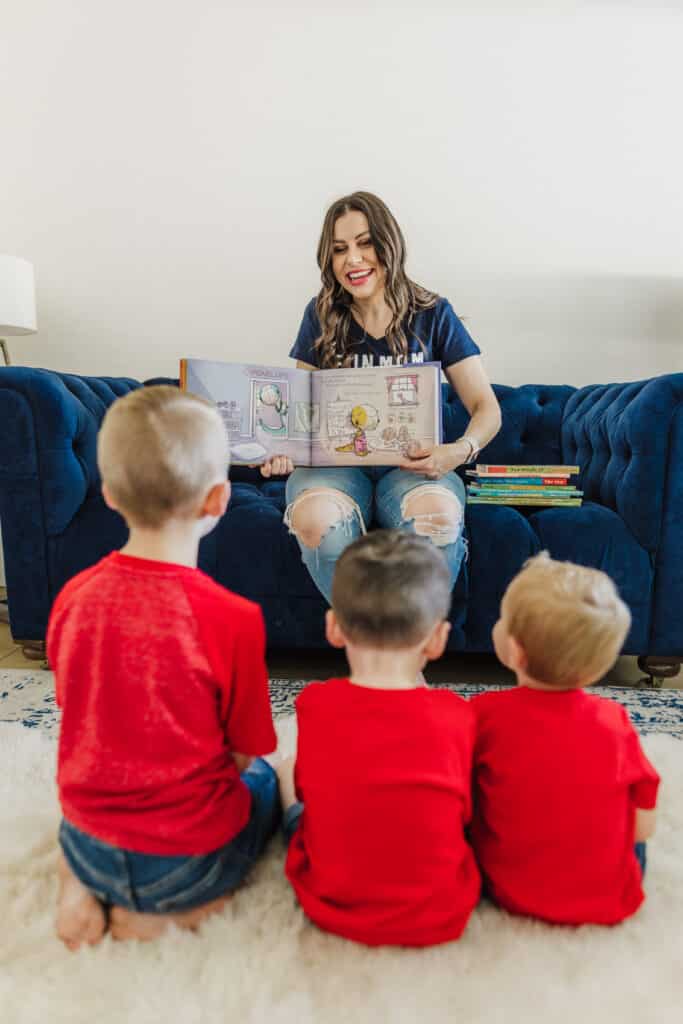 Any age is a wonderful time to spend time reading to children! But there's something magical about a good book and young kids around age three. Their vocabulary is booming! 3-year-olds typically understand the plot and meaning of books.
Also, young children see parent read-aloud time as just about the best way to spend time with their parents/caregivers. It's a great way to have physical touch, quality time, and undistracted attention from parents/adults. It's just about the perfect age to help kids learn a love of reading at a young age!
Great Books for 3-Year-Olds
A roundup of fantastic books every family should own that are particularly great books for 3-year-olds!
Great Board Books for Three Year Olds
A roundup of fantastic board books for three-year-olds that you'll both love reading together!
Hello, darling illustrations and a basic understanding of rocket science in the simplest form! We love this entire series of board books for babies! But I think age three is when they'll start to grasp some of these basic scientific concepts.
The lullaby has the best put-a-kid-to-bed tone, but I was always hung up on the materialistic promises I was making to an infant! Ha! This came in a book set we purchased with lyrics reimagined to be sweeter and more love and experience-based. Both my babies have loved it! And my toddlers have sung along to it and request it for bedtime regularly.  
I have to sing the praise of all the BabyLit books! They're all fantastic and grow with babies into toddlers and preschoolers. The All Aboard! series focuses on specific places with landmarks and geography. I couldn't choose just one, we have London, Paris, and Washington D.C. 
Kids love spotting the trains and vehicles, pointing out animals, and learning new vocabulary words. Kids can learn about places and cultures with the cutest illustrations. These books are fantastic as kids gain the ability to understand locations and cultures.
It's hard to go wrong with any of the BabyLit books. This was a great intro to classic literature, plus several Spanish words! My oldest loved this book so much that he learned to read it to me!
I have yet to meet a Sandra Boynton book that younger kids haven't loved! They are funny, silly, cute, have a fun rhyme, and they go along with all the moments your child identifies with- i.e. Pajama Time or a close second, The Going to Bed Book. We love all these books, and they're extra fun at betime.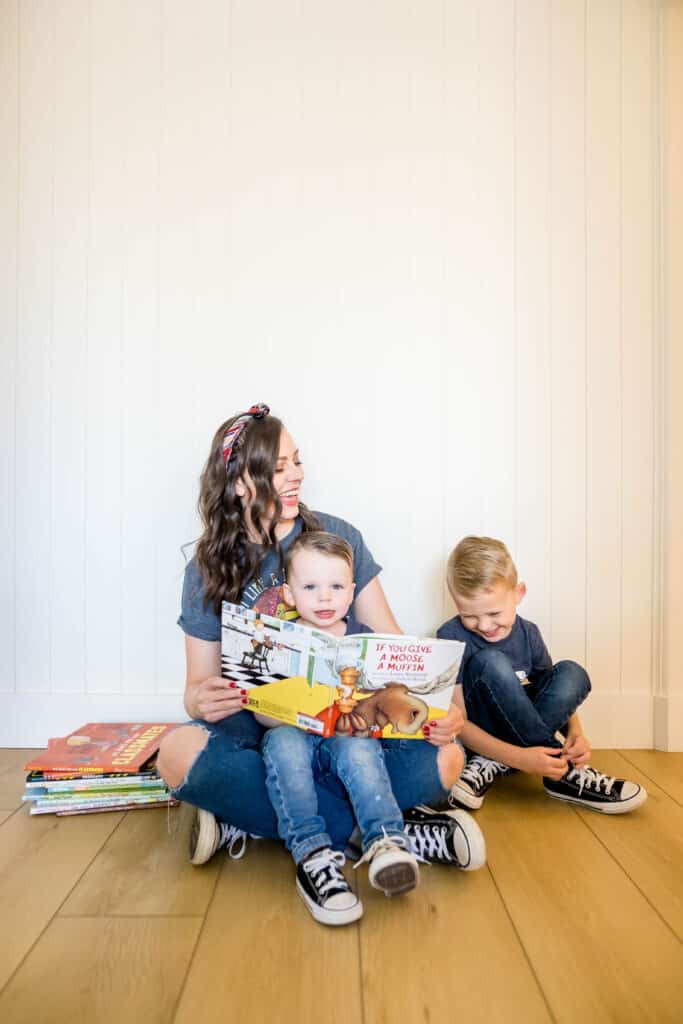 Best Bedtime Stories for 3-Year Olds
Prepare your 3-year old for bedtime with this book list of best bedtime stories for 3-year olds.
Great Funny Book Options for Little Readers
A roundup of books that will make you both laugh; perfect for three-year olds!
Great Interactive Book Options
Have fun and get some wiggles out with these excellent interactive books for kids! These are particularly great books for 3-year olds
Best Picture Books with Beautiful Illustrations
Like these book lists of best books for three-year-olds? Be sure to check out these posts too!
25 Excellent Christmas Picture Books to Help You Countdown to Christmas
The Best Star Wars Books for Kids
20 Books Every New Mom Should Have in Their Library
Get 365 Date Ideas!
We want to help you have the best date nights ever! Grab this FREE printable with 365 date ideas, a date for every day of the year so you never run out of ideas!