Cute Places to Go on a Date
Who doesn't love a great cute date idea? One of the key ingredients is finding cute places to go on a date. Here are 20 cute date night locations to make you and your date swoon!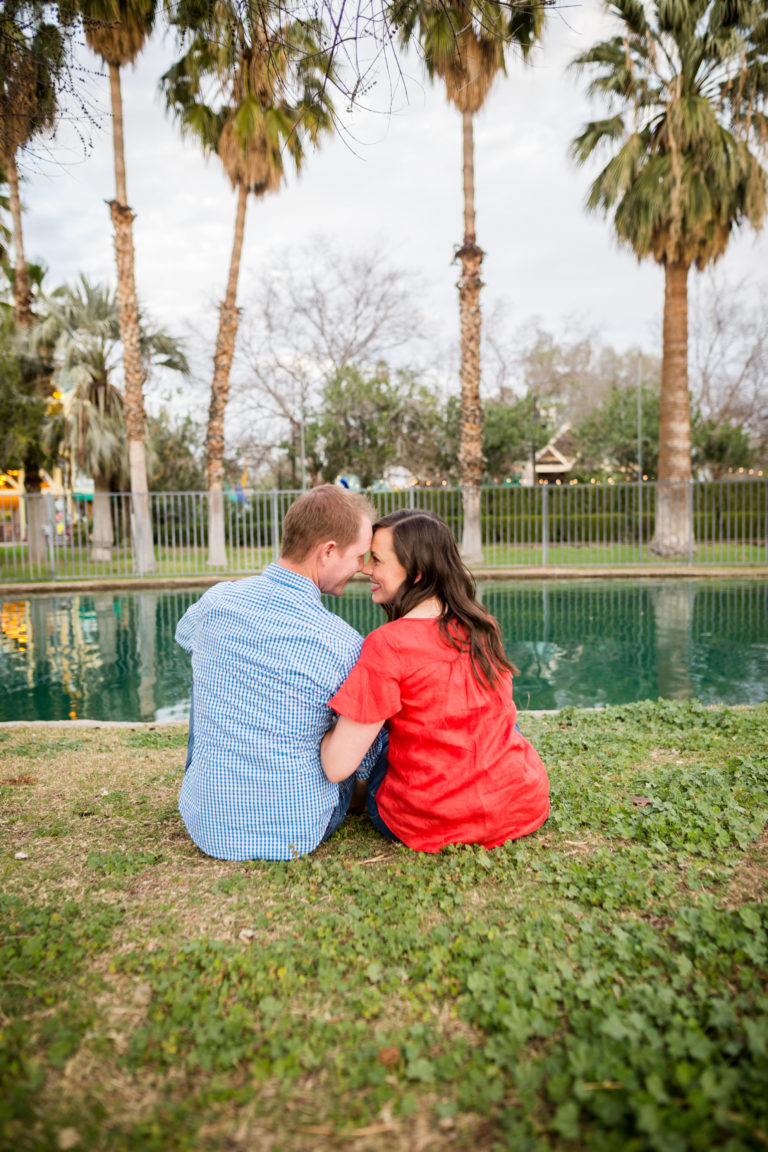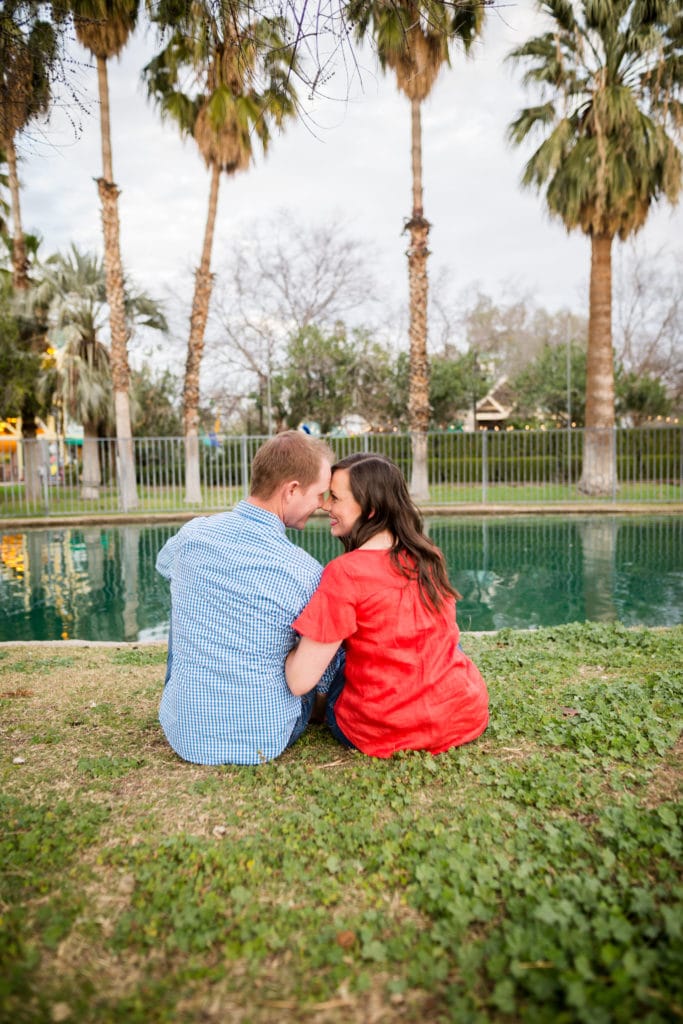 Cute places to go on a date
Scenic view picnic

We're huge fans of a sunset picnic. But truly anywhere with a view is a cute place to go on a date!

Coffee shops

Chances are you've probably heard someone say "There's this cute little coffee shop on the corner…" which is exactly why a simple coffee shop makes a great date location!

Paddle boats

We had a paddle boat date years ago for a date night, and it still remains one of my favorite things we've ever done!

Canoe

There's a reason canoe engagement pictures are a thing. Get your Little Mermaid on and head out to the lake or lagoon.

Fun Places to Go on a Date

Miniature golf

It's nostalgic, it's a little cheesy, and it's all kinds of cute.

Art museum

Whether you're there to appreciate the art, find your doppelganger, or just have a great excuse to hold hands, this is a fantastically cute date!

Hiking

As someone who grew up in the Rocky Mountains, I learned first hand what a great date hiking can be! Not only is it free, it often requires some hand-holding and close quarters on steep terrain. Plus, you get points for night hikes!

Themed cafes

You know those quirky restaurants with themes galore? There's a reason they make their way into so many sitcoms! It's a quirky and cute place to visit!

Ice cream parlors

Get your retro throwback on in a cute ice cream parlor. No letterman jackets required.

Flower gardens

A walk through the flowers is the new long walk on a beach. Find a garden or wildflower patch in bloom.

Chocolatier

The art of chocolate is something amazingly sweet and sexy! Plus, you'll gain a lot of appreciation for this romantic sweet.

Cat cafe/Pet Store

Did you know you can go to a cat cafe and literally pet cats while you enjoy a drink? This trend is popping up in so many cities, and it's one crazy cute trend!
Alternately, looking at puppies at the pet store is another crazy cute stop for a date night.


Cute Places to Go on a Date

Rooftop

This date works no matter where you live! Look at a city skyline, or climb your own roof and look at the stars.

Dance classes

Do you know how many teen movies with dance themes there are? Literally hundreds! There's something romantic about connecting on a dance floor. Dance lessons in any form (online, in person, group classes) are always a fun idea!

Pick your own fruit

Look up U-pick farms in your area. Your date will thank you.

Cooking class

It's romantic, it's educational, and you end with an amazing meal to enjoy together. Cooking class dates are one of the best romantic and cute dates out there!

Outdoor movie theater

We shared our outdoor movie theater setup and this post has been so popular! It's the date night that keeps on giving, and it's easier to do than you'd think!

Bike ride

There's something so sweet and carefree about a bike ride. If you want to mix it up, try renting a tandem bike for a tandem bike riding date night!

Paint studio

You don't have to be an artist in any form to do this! We swear by paint night date nights! But there's something magical about a professional instructor teaching you to create something amazing with paint and canvas.

Bookstore

This is another one of those cute date locations you'll see often in movies! Cuddle up to a good book, go share a bunch of favorites, or browse magazines together.
See our Bookstore Date Night.
Photos: Chrissy Blake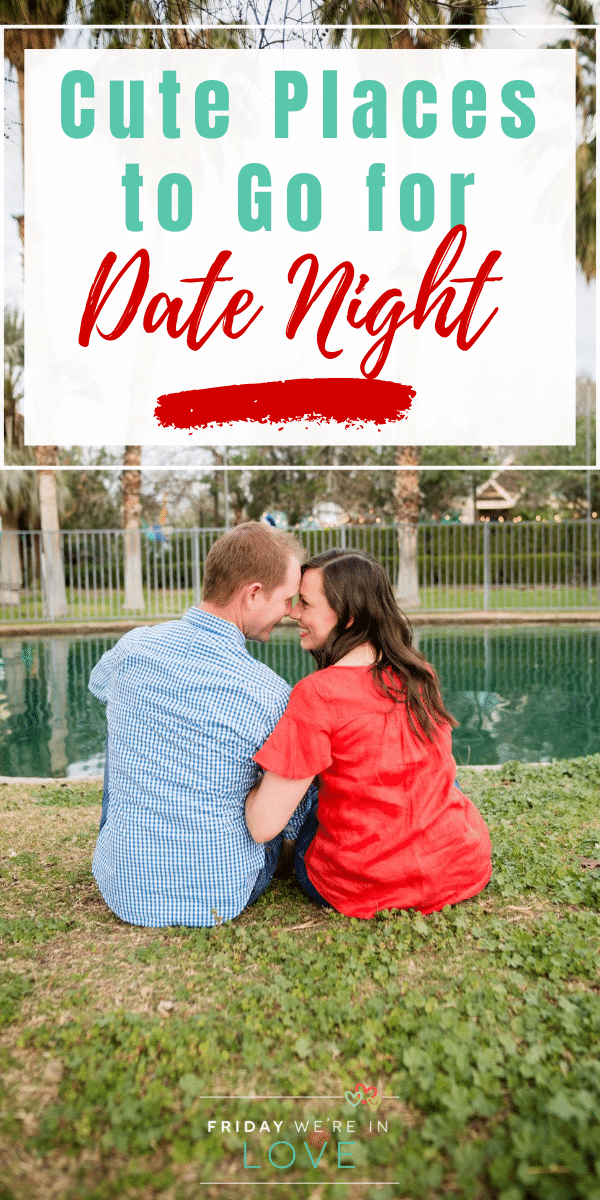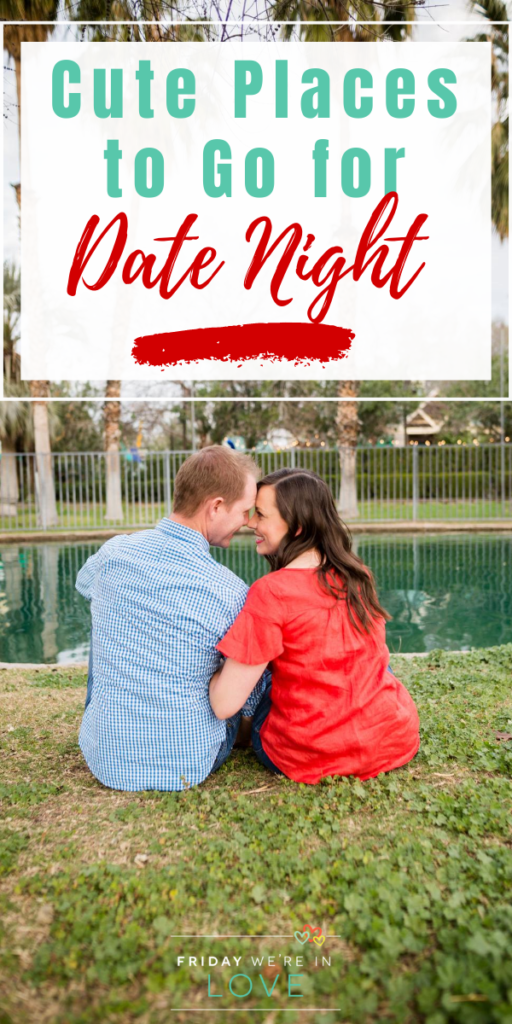 Like these cute places to on a date ideas? You may like these posts too:
The Best Date Night Subscription Boxes for Couples 
Get 365 Date Ideas!
We want to help you have the best date nights ever! Grab this FREE printable with 365 date ideas, a date for every day of the year so you never run out of ideas!