12 Months of Dates: April 2012: My Nana's Salsa Challenge
My Nana's Salsa Challenge: And Arizona tradition bringing together the Southwest's favorite condiment in a taste test challenge.
Two years ago we made the wrong turn on a double date and ran into a lot of traffic in Tempe. We quickly learned that one of the biggest festivals in Arizona was taking place- the annual My Nana's Salsa Challenge. We L-O-V-E salsa! I'm pretty sure we could eat it for every meal and feel great. There is just something about tomatoes, onions, cilantro, salt, and variations of lime juice, garlic, peppers, etc. that make this, without a doubt, the best condiment. We wished we were there the day we discovered the festival and vowed to go the next year!
We were married around the time the festival took place last year and were seriously bummed we couldn't go. But that would not stop us the following year!
My Nana's Salsa Challenge
Naturally, this was a no-brainer for a date with our 12 Months of Dates (let's go on a date for April) since we'd been hoping to go for quite some time. Jacob was definitely stoked when he unwrapped this one!
Arizona Salsa Festival
But if you are in AZ and want to go, it's actually a little cheaper to buy tickets online or through Frys. Which worked great, we used the cash to park close to the festival.
Basically you walk in and there are rows and rows of vendors and entrants who have samples of all-you-can-eat salsa. You pick up bags of chips and collect samples as you go. At the end you have a ticket to give to one vendor to vote for your favorite. Every vendor hopes to win, so they are very happy to have each person come try their salsa. There were seriously over 100 vendors, and we couldn't even get through all of them! It was well run and there was some really amazing and really unique salsas to try.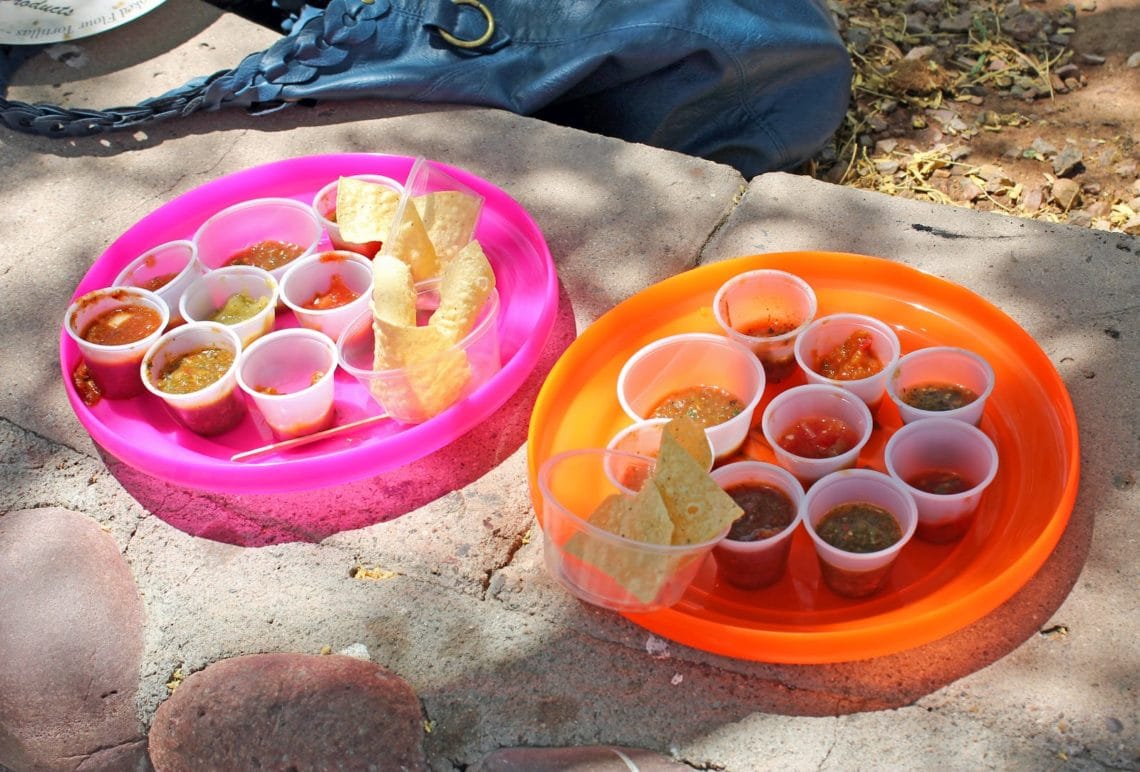 The only complaint we may have had is the crowd to get chips. We waited for a while and then some nice lady told us there were other stations that took less time. We loaded up what we could and our "plates" with salsa and I guarded them while Jacob went to find chips.
Here is the hero shot of Jacob returning successfully! 4 bags of chips baby!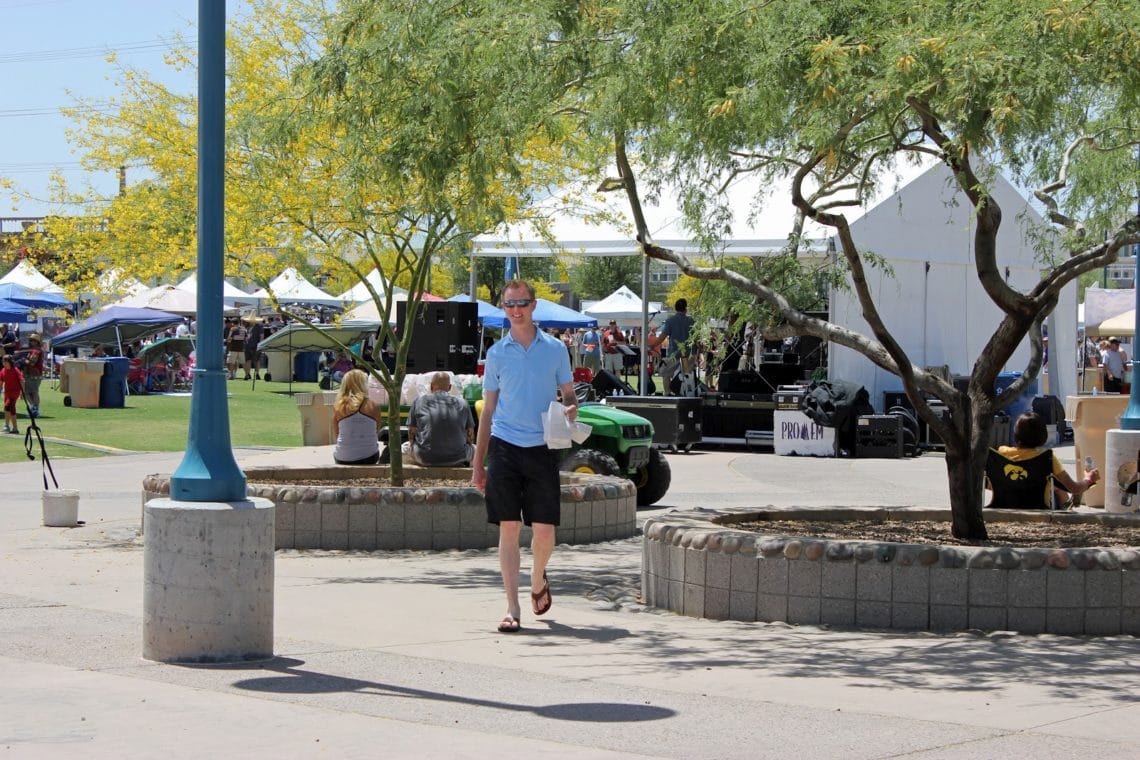 Oh, how we enjoyed the salsa!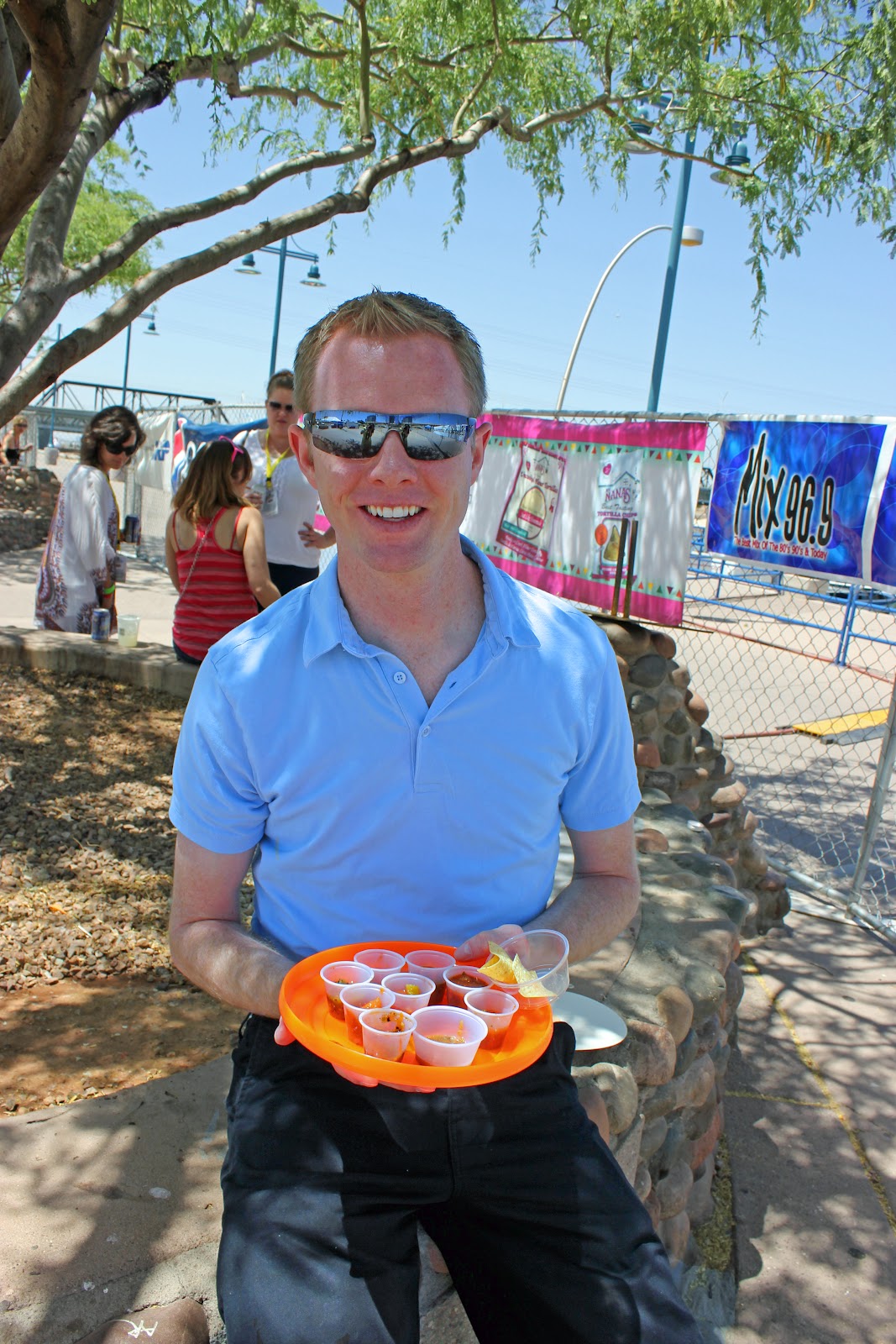 And went back and enjoyed some more!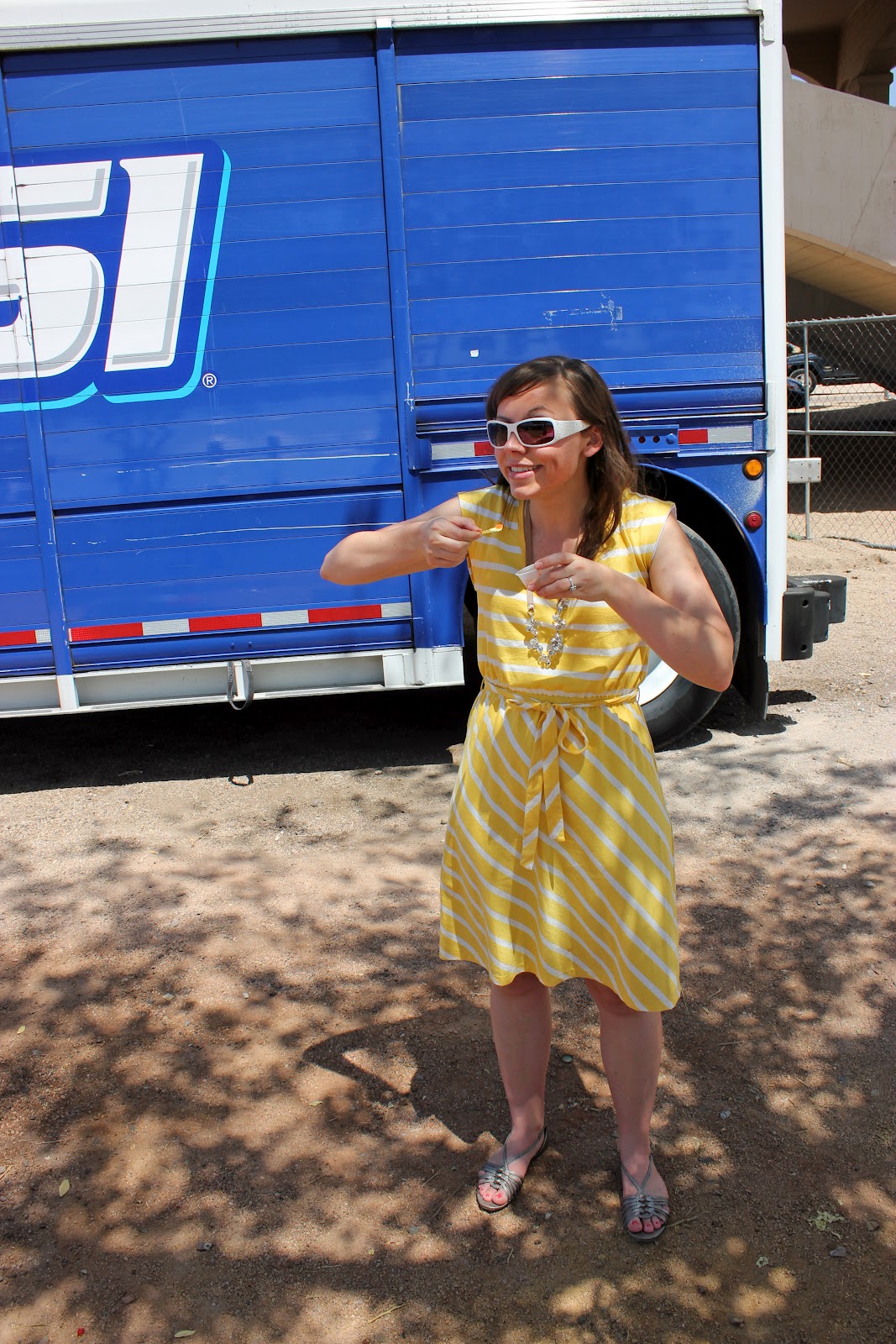 And went back and…..well….you get the point!
After almost 2 hours we realized our mouths were really on fire, and we probably had had enough. We also realized we were in desperate need of a drink! We basically sprinted to the car and stopped to get some of these babies: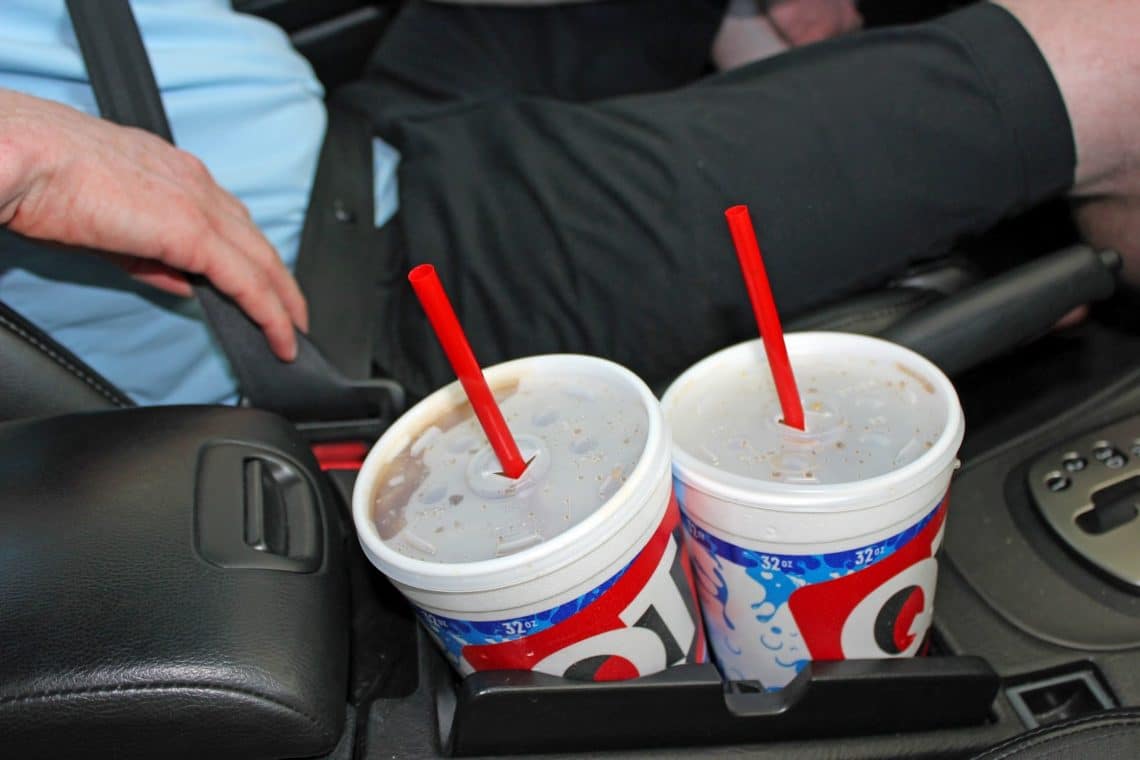 Thank you QT for always having our back with beverage needs!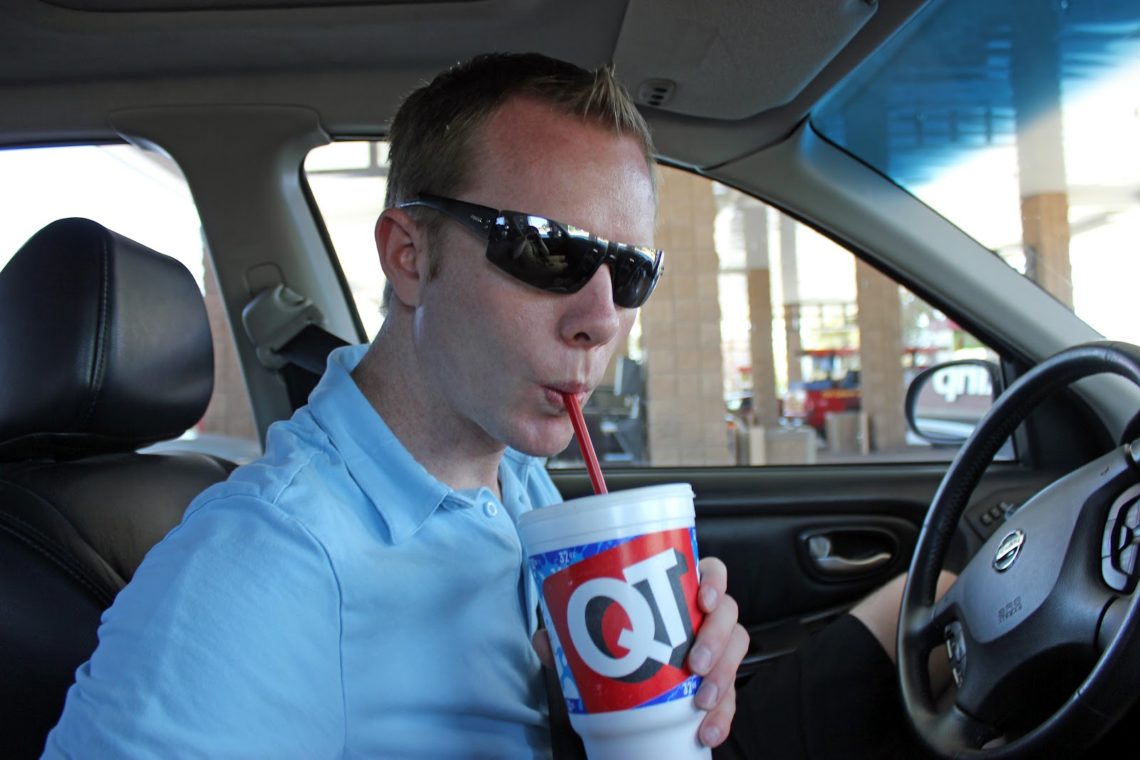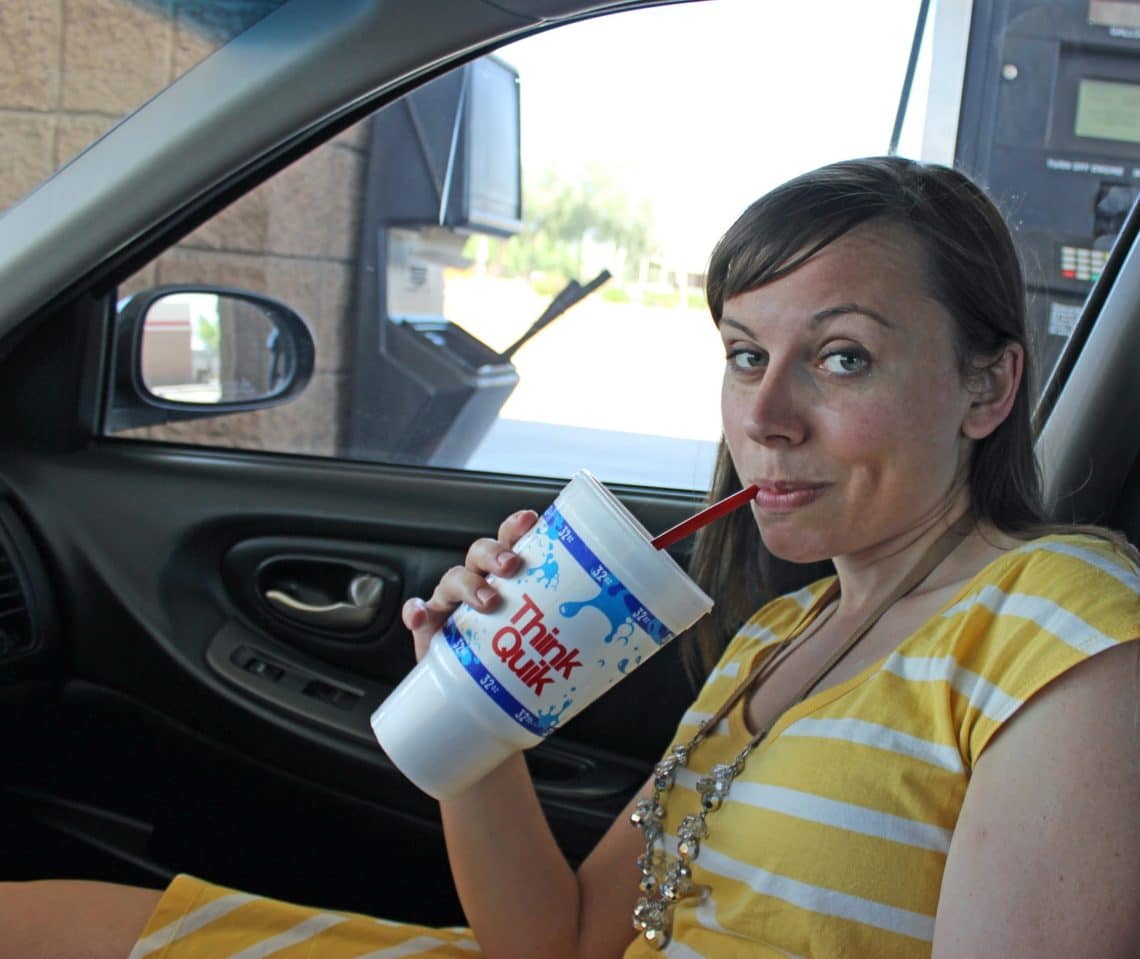 Like the My Nana's Salsa Challenge Date? You May like These Posts too:
Get 365 Date Ideas!
We want to help you have the best date nights ever! Grab this FREE printable with 365 date ideas, a date for every day of the year so you never run out of ideas!