Renaissance Festival (12 Months of Dates- March)
 There is so much to do! You can see shows all day long with comedians and other entertainers (we recommend the hypnotist, and anything to do with fire), falconers, belly dancing, etc.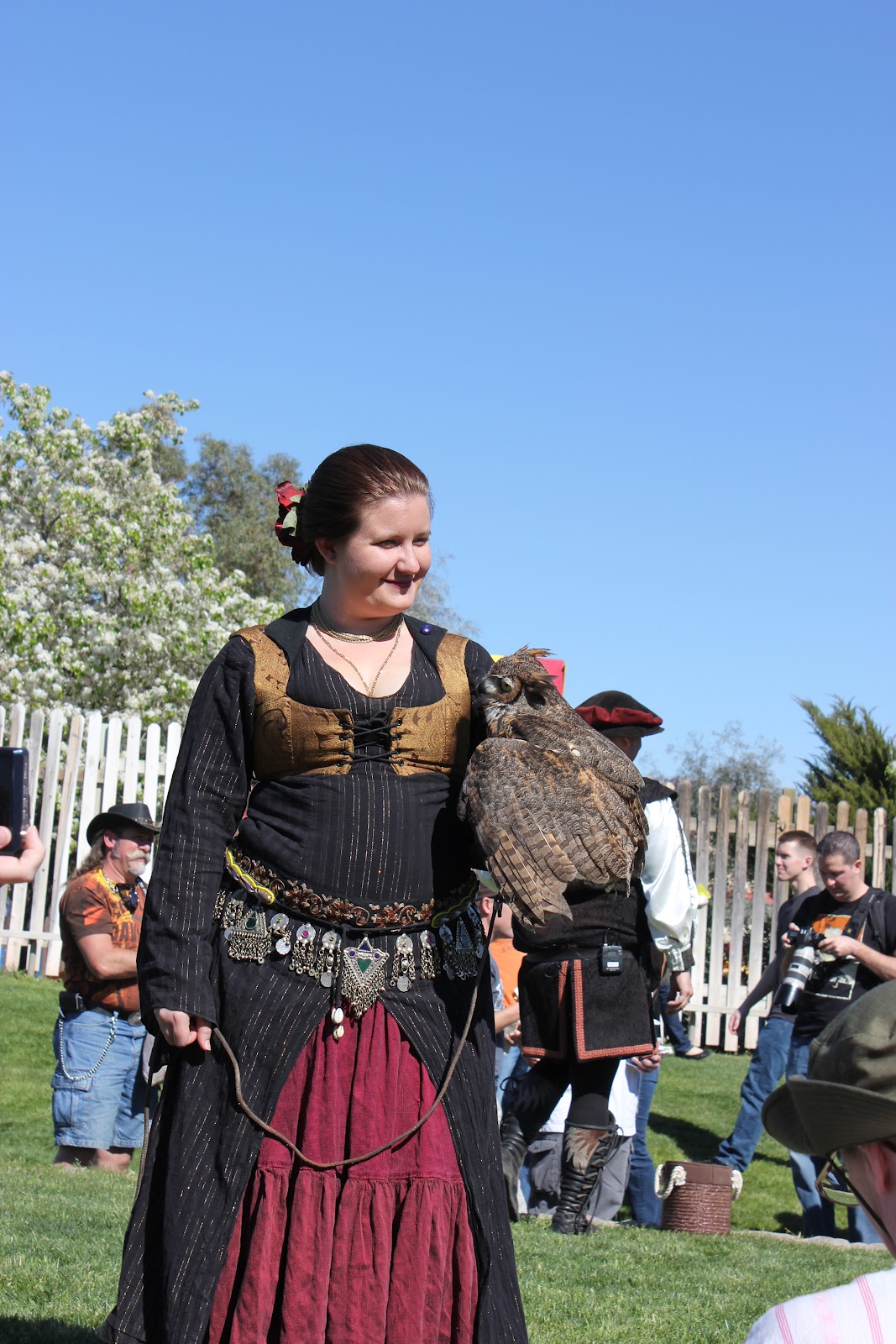 You can get your hair braided, face painted, henna tattoos, etc. There are costumes to rent, hats to buy, and all kinds of nick-knacks to look at.
And oh boy is there food! We both were feeling a little under the weather so didn't get to max our food tasting experience like we had hoped, but we know there will be turkey legs to eat in our future! We did enjoy the Italian ice in an orange recommended by some of Camille's students. They were great! Particularly perfect for a hot afternoon.